Mekong Delta Experience – 3 Days/2 Nights
The Mekong Delta is known for its beautiful landscapes, rich culture, and friendly people. If you are looking for a destination in Asia…
Book a tour: Mekong Delta Experience – 3 Days/2 Nights
Overview
Trip Outline
Trip Includes
Trip Excludes
Gallery
Booking
FAQ
The Mekong Delta is known for its beautiful landscapes, rich culture, and friendly people. If you are looking for a destination in Asia to visit, I would recommend the Mekong Delta. This place offers many activities that will make your motorcycle trip memorable! You can relax on the island or go fishing with locals. 
There are also opportunities for you to learn more about the culture by visiting local schools or learning how to cook at this Mekong Delta Experience - 3 Days/2 Nights ( Options to Saigon, Cambodia). 
Full Itinerary of Mekong Delta Experience By Motorbike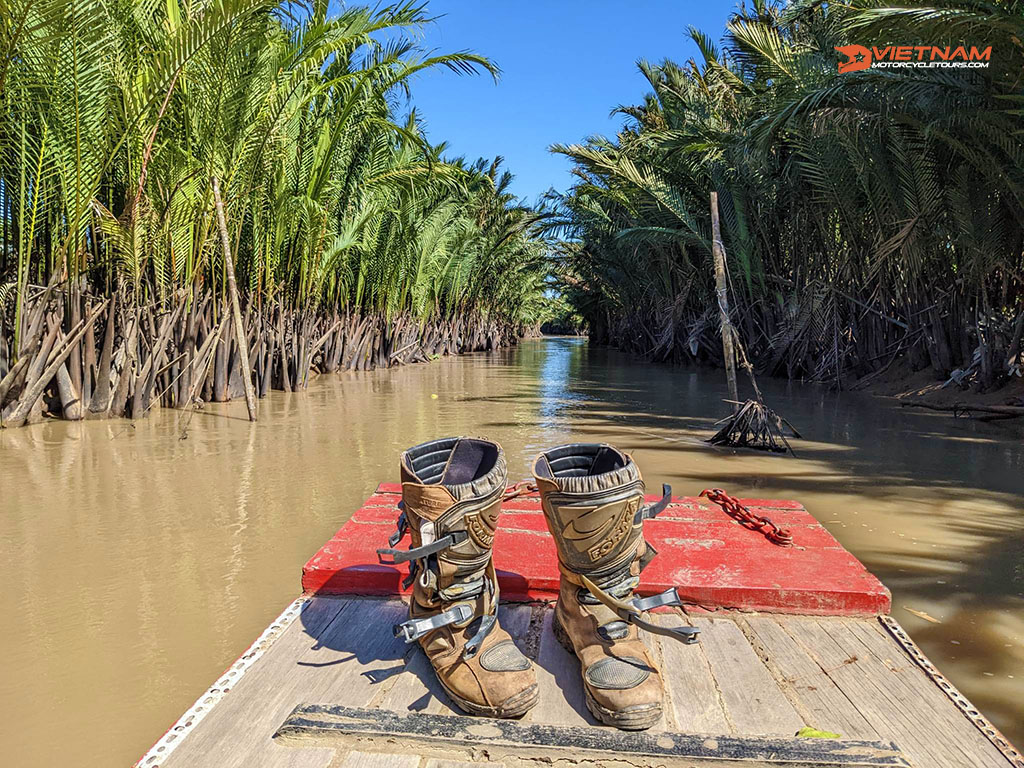 Day 1: Ho Chi Minh city - Ben Tre
Any rider to Vietnam should go off-roading in Ben Tre province. We explore small laneways and dirt lanes that wind through villages, saying hello to youngsters on their way to school.
Merchants selling fruits on the side of the road will give you an array of freshly selected fruit if they detect your interest, so don't be timid!
We stare out across vast delta countryside before proceeding through riverbank communities, usually bustling with trade on market days while fishermen toss nets into deep blue waters everywhere.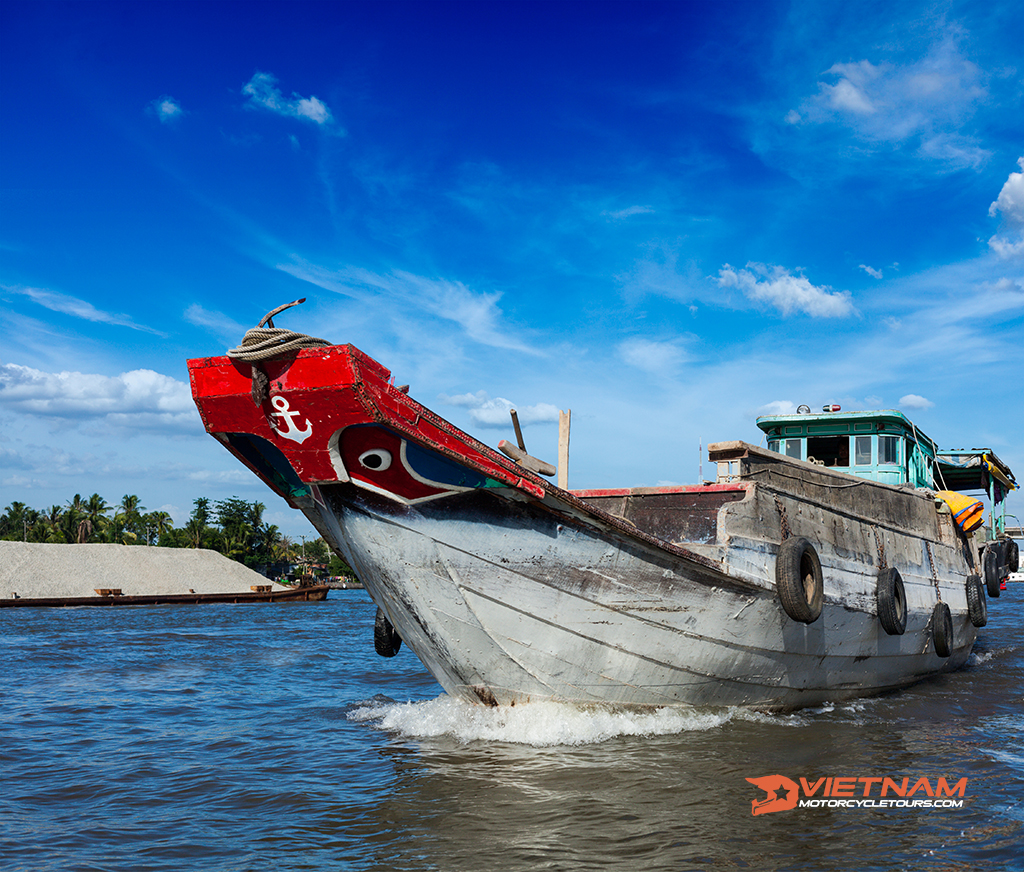 Day 2: Ben Tre - Can Tho
Cai Rang and other floating marketplaces in the western provinces have been meeting since relatively early, unlike the mainland market. The best time to visit the signature floating market of Can Tho is between 4 and 5 a.m. ( Photographer mostly - Vietnam Motorbike Photo Tours)
Coming to the market at this time allows you to immerse yourself in the busy environment, buzzing with customers and vendors, and enjoy the lovely floating market image at dawn. Following that, travelers may visit the traditional markets to sample the local delicacies.
Before arriving at Can Tho, take a motorcycle ride through rural communities and narrow laneways in the Mekong Delta. You will view some of Vietnam's famous products, such as rice and basa fish, which are shipped all over the world!
After lunch, we'll explore the landscapes of villages around Mekong Delta , south Vietnam to observe how they're grown for export in this gorgeous delta region.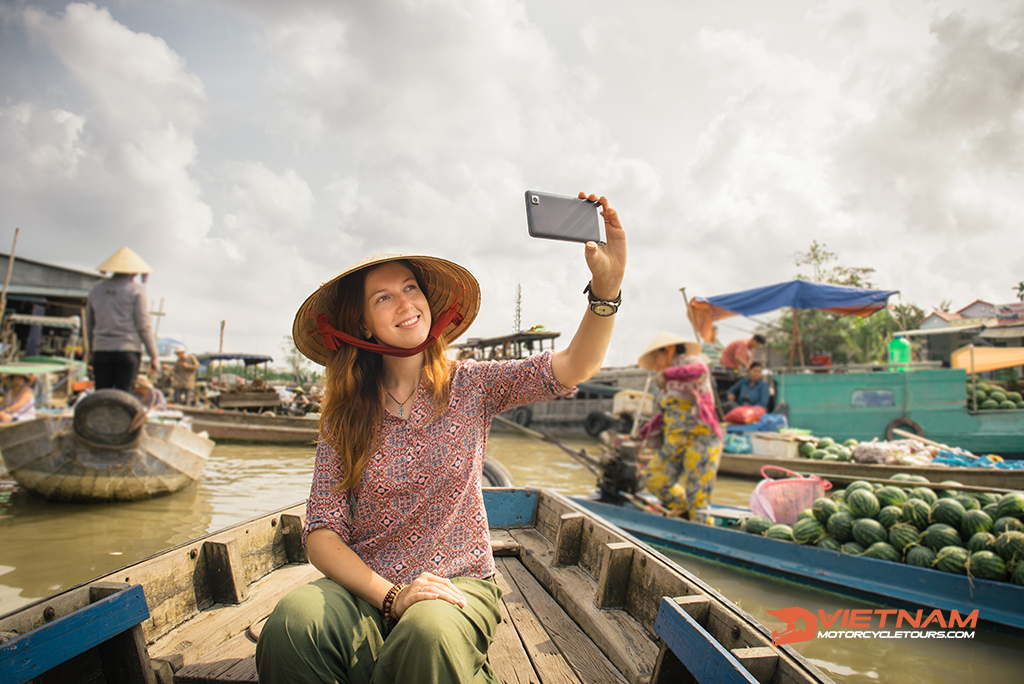 Day 3: Can Tho - Ho Chi Minh city
It's time to say goodbye to Can Tho and embark on an adventure on motorcycle! We'll take a quiet route into the heart of Tra Su Bird Sanctuary, a low-land national park with mangrove vegetation. 
Thousands upon thousands of passageways intertwined amongst these tree roots will bring us across waters teeming with various species.
After eating some lunch at our leisure break, take advantage of the offer and ascend to the top of this tower to take in the entire breathtaking vista.
Finally, the visitors will return to Saigon at about 6 p.m.
Note: This trip is what the doctor ordered if you're searching for an outdoor experience that will steal your breath away! It is necessary to wear robust clothing and footwear. 
If it comes to that, additional meal options, including vegetarian options, are available—so don't worry! Would you mind leaving a tip for the driver?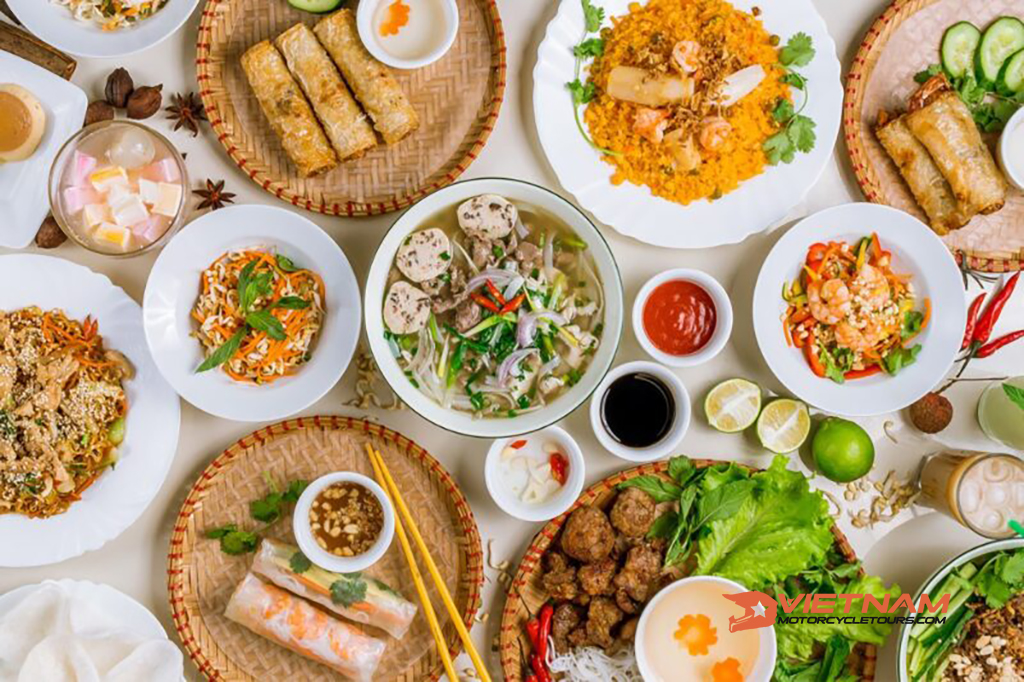 Conclusion
If you're looking for an experience that will stay with you, look no further than the Mekong Delta Experience 3 Day Motorbike Tour.
From the surreal beauty of rural life to a boat ride through this area's abundant mangrove forests and floating markets, it is without question one of Southeast Asia's most unique destinations.
We hope that your next trip to Southeast Asia will be a memorable one - so don't forget to explore the Mekong Delta by motorcycle!
What riders have said about Vietnam Motorcycle Tours on Tripadvisor!