Introduction
If you would like to experience an amazing Asian trip, Vietnam is the spot to go. The country is well-known due to its turbulent history, vastly diversified landscapes, delectable cuisine, and attractive people.
Southern Vietnam motorbike tours are highly recommended for those seeking to learn more about this fascinating country. If you want to tour the length and breadth of the country on your own motorcycle or get away from the throng, we have the dream trip for you! But be warned: once you've experienced what rustic Vietnam has to offer, you'll want to come back again and again! Continue reading for more information!
Top 5 Best Southern Vietnam Motorbike Tours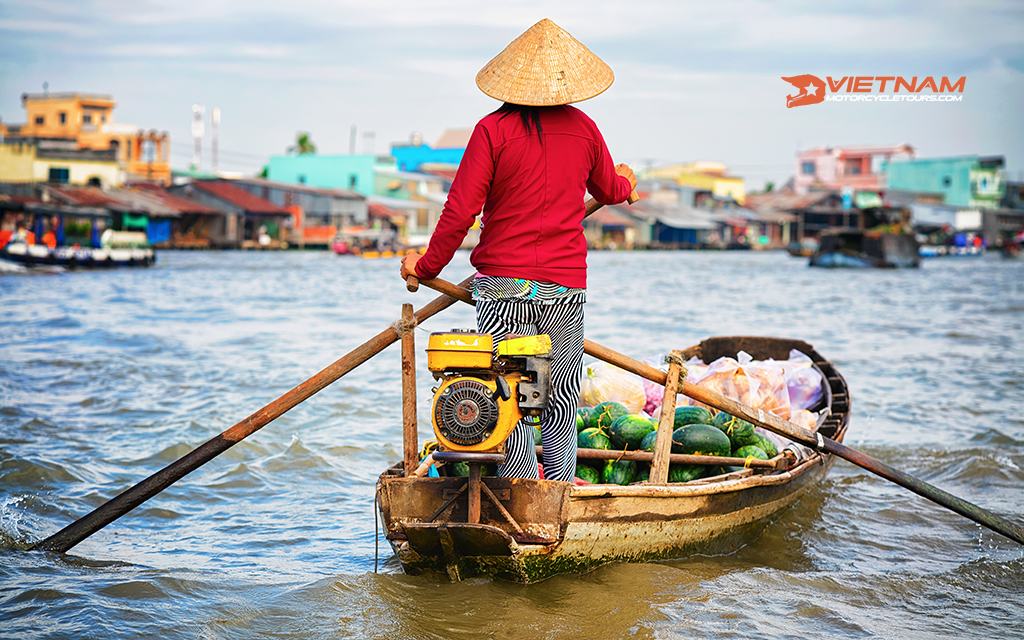 1. Motorcycle Tour From Mui Ne To Da Lat (1 Day)
Mui Ne is recognized for its remarkable white sand dunes, including multiple lakes and even wetlands in the midst of the sand. Mui Ne Beach is among Vietnam's most stunning beach destinations. Therefore, it would be remiss of us not to include it when discussing the country's tourism attractions.
Da Lat, regarded as Vietnam's "Little Paris," is a hilly city renowned for its temperate climate, beautiful scenery, and great coffee. How about the roads that run between them? 
You've had enough of the bustle and would like to discover Vietnamese peaceful beauty and culture? This 1-day adventure will satisfy your requirements!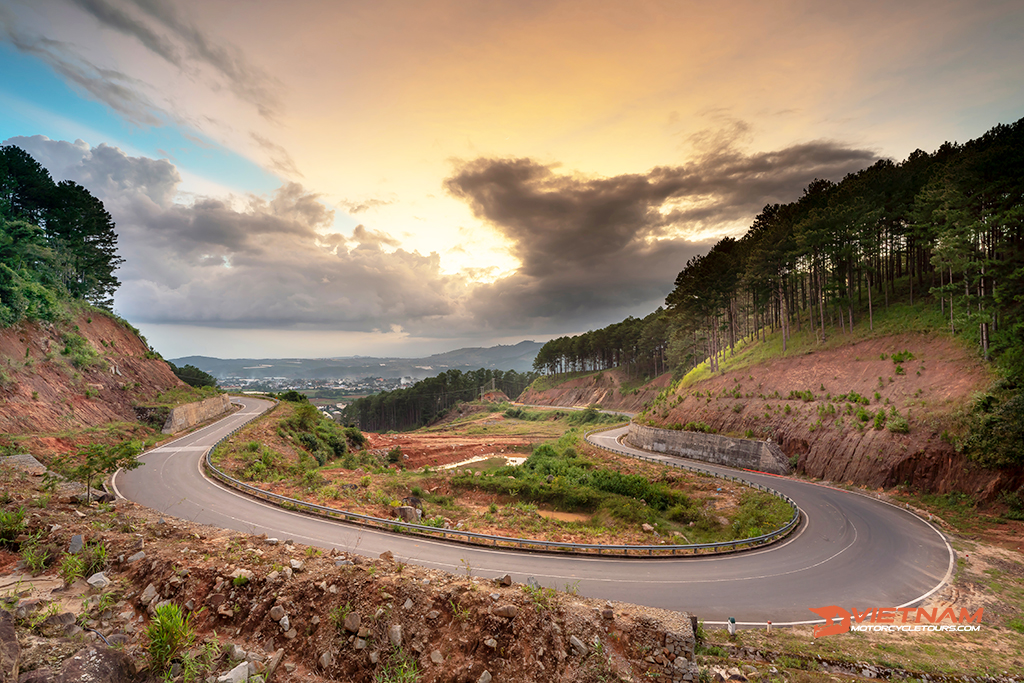 2. Motorcycle Tour In My Son (0.5 Day)
In reality, My Son is among the old Cham city's UNESCO World Heritage-listed remains.
The My Son trip starts with a trip into the beautiful Thu Bon Delta region on a Jeep or motorbike, with the sun behind you. If you enjoy learning about diverse cultures and rural living, stop by a bustling local market to learn about Vietnamese rural life!
Then, before reaching My Son for a traditional Vietnamese brunch, take a delightful drive through the region via rural lanes. When you've filled your tummies, take a guided My Son tour of the ancient city's tragic ruins.
After your journey to My Son, climb back on your motorbikes and ride back to Hoi An over little country lanes and through the scattered hamlets of the rice terraces.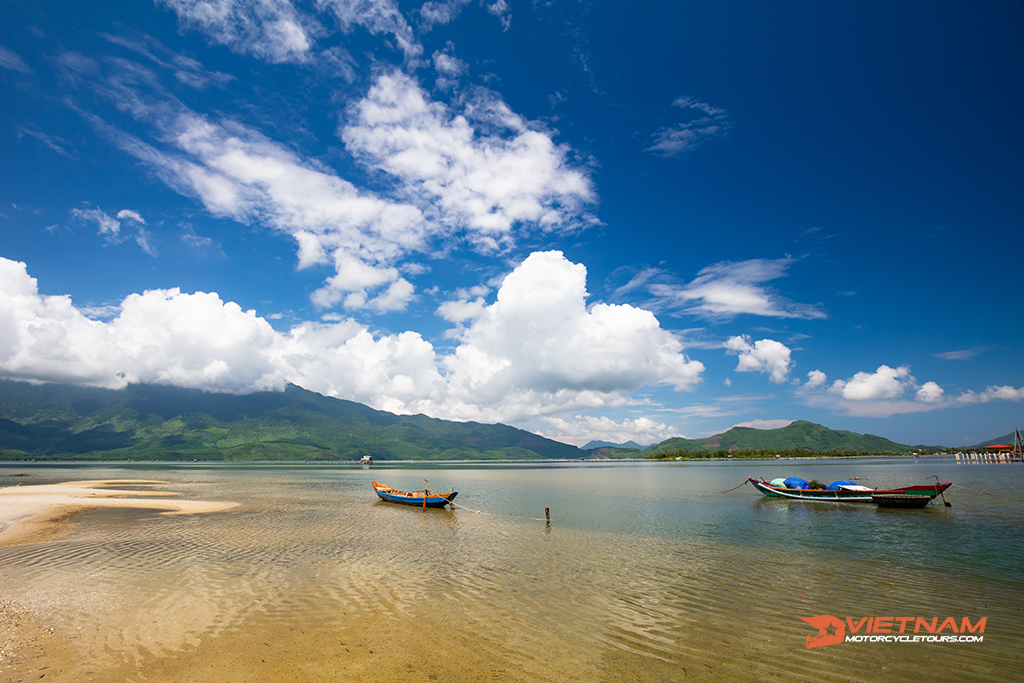 2. Motorcycle Tour From Hanoi To Ho Chi Minh City (14 Days)
Traveling southward Vietnam by motorbike is a once-in-a-lifetime experience. A motorcycle trip in this Asian country might dramatically expand your horizons.
You'll be able to ride the world-famous Ho Chi Minh road. Stop in ethnic villages or coastal cities and relax on stunning beaches. Or enjoy local culinary traditions and mix with locals starting in Hanoi, Vietnam's capital.
Don't forget to check out the UNESCO World Heritage Sites like Hoi An Ancient Town and Phong Nha – Ke Bang National Park to fall in love with Vietnam's exquisite charm!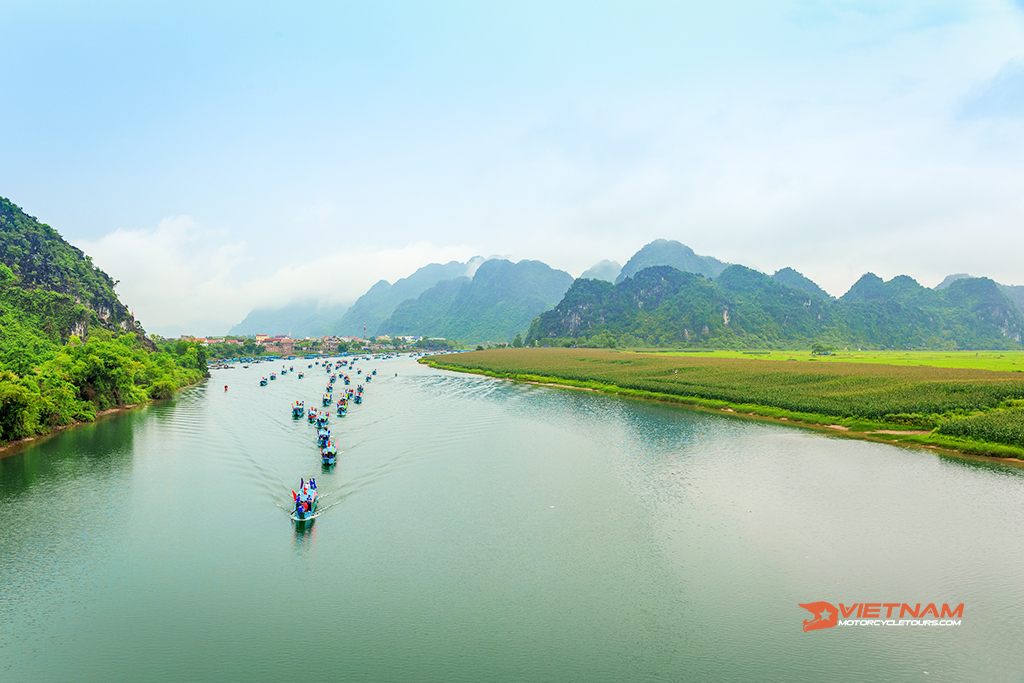 3. Motorcycle Tour From Saigon To Nam Cat Tien National Park (1 Day)
The tour leaves the congested streets of Saigon and travels about 150 kilometers away to Nam Cat Tien National Park. Travelers will take a ferry across the Dong Nai River to the opposite riverbank for our journey to Tri An Lake. It's Vietnam's second-largest lake, which was developed to generate hydropower. 
Tourists then proceed on narrower roads through the rich nature reserve before boarding a second ferry to the Nam Cat Tien National Park headquarters. The motorbike tour also includes visiting the Duong Minh Chau tunnels. In particular, this place has served as a safe haven for high-ranking soldiers throughout the Vietnam War – This could be the most difficult phase of the motorcycle journey!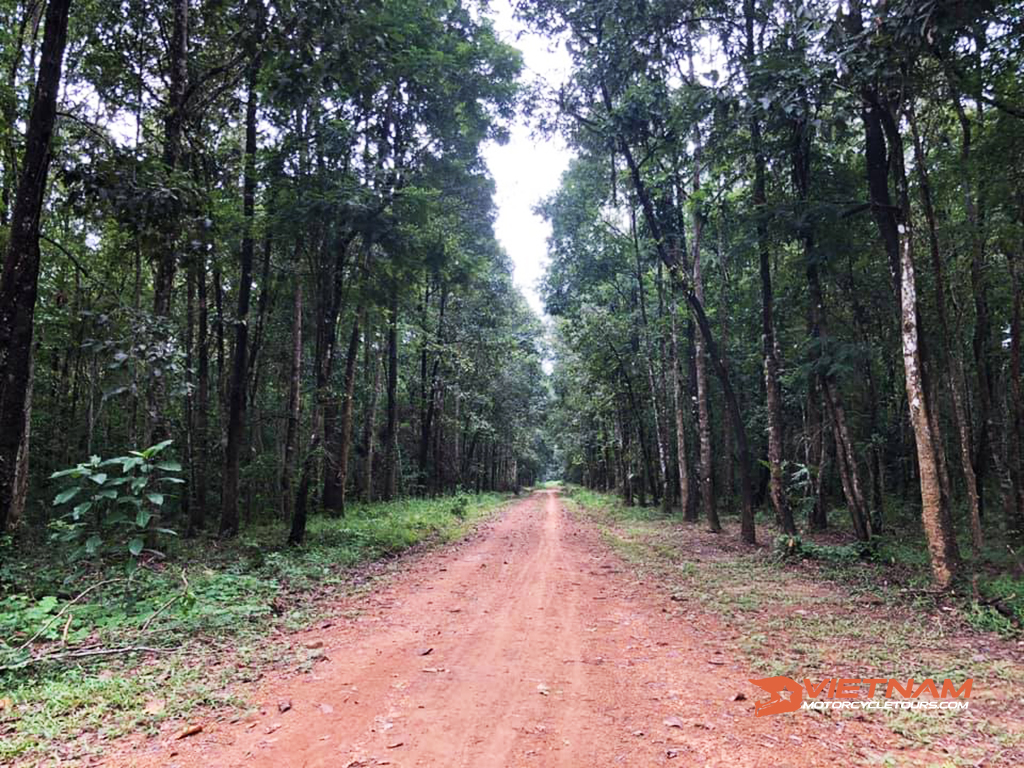 4. Motorcycle Tour In Ho Chi Minh City (1 Day)
From daylight to midnight, travel across Ho Chi Minh City on the back of a motorcycle to get a sense of how fast-paced the city is. Allow a professional guide to show you around this bustling metropolis, from Tao Dan Park to the Saigon Opera House and other iconic French-style sites. 
Try "phở" (noodle soup) for brunch and make newfound friends by watching residents haggle for reasonable costs at a wet market and Ben Thanh market. Then, take a rest before your night tour of local cuisine involving popular street food and beer.
Recommened Saigon and Cu Chi tunnels 1 Day Motorbike Tour!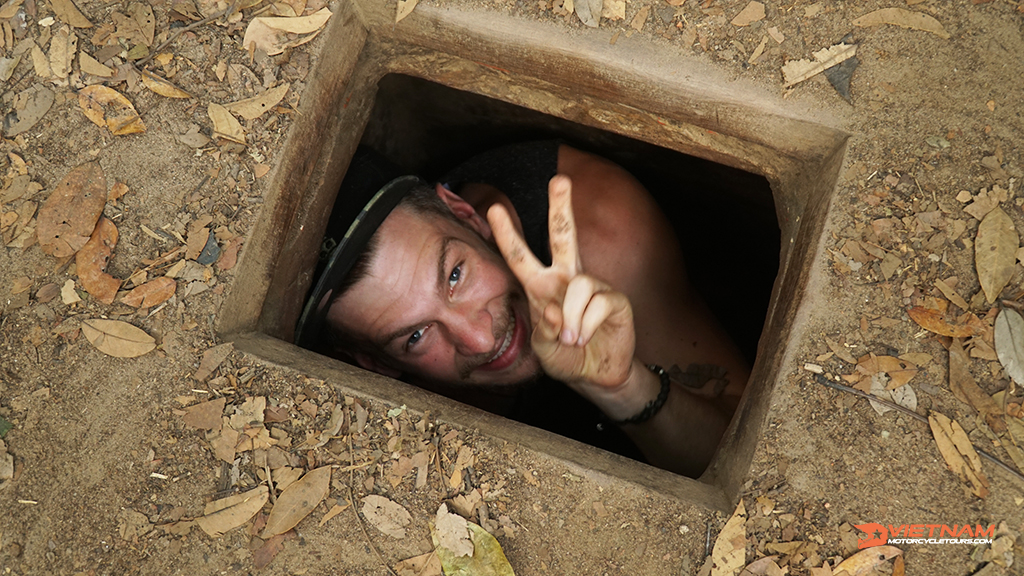 5, Motorcycle Tour From Ho Chi Minh City To Can Giuoc And Can Gio (0.5 Day)
The journey should begin early. Visitors need to leave and travel south through the congested road of south Saigon. The bustle of the highways dissipates after approximately an hour, and the terrain shifts to stunning Can Giuoc rural views. 
After a few kilometers of riding down the river, pull over to meet a family noted for their rice coconut pancakes. This is a wonderful culinary delight that the majority of people will enjoy.
Along the road, there are also duck or chicken farms, as well as stunning green farmlands. You will have several chances to photograph local Vietnamese life.
We arrive at Tan Thanh harbor around midday for lunch while taking in the sights of the water and a stroll around the local seafood markets.
Afterward, go back on the motorcycles as we head to a nearby boat to get a ride to the Can Gio Biosphere Reserve. 
Another beautiful location for picture shots and to appreciate the serenity of countryside Saigon. You'll be surprised that you're still officially in Ho Chi Minh because it's so rustic and gorgeous. Finally, the ultimate destination of this trip is the final local ferry ride back into town.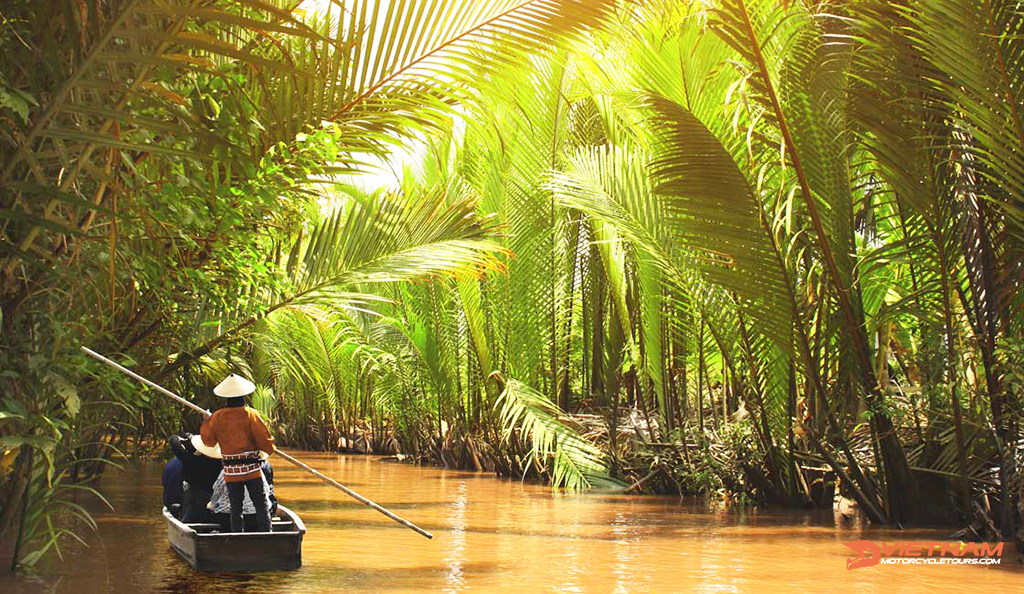 Final Thoughts
To sum up, we hope this post has given you sufficient information about southern Vietnam motorbike tours regarding travel suggestions, motivations to go, activities to do, and places to see.
Kindly let us know if you have any additional queries about visiting Vietnam, and we will be happy to help. Fill out the form below to leave a comment.
Best wishes on your motorcycle journey!
Ream more: Motorcycle Tours in Mekong Delta