Run To The Sun: 8 Day Motorcycle Tour – Unique Ride
Book a tour: Run To The Sun: 8 Day Motorcycle Tour – Unique Ride
Overview
Trip Outline
Trip Includes
Trip Excludes
Gallery
Booking
FAQ
Introduction
There is no finer sensation in the universe than riding a motorcycle through a strange country with the hair flying in the Vietnamese breeze and your eyes widening in awe at each turn.
Run to the sun: 8 day motorcycle tour from Hanoi to Da Nang is a wonderful combination of scenery and cultures. Nothing in Southeast Asia can compare to the magnificent itinerary and hospitable people in Vietnam. Chase to the sun, and hunt your burst of laughter with us!
Dig into the tour now!
Run To The Sun: 8 Day Motorcycle Tour
Preview Of The Tour
Route: HA NOI - PU LUONG - TAN KY - PHONG NHA- KHE SANH - HUE - DANANG Motorbike Tour
Duration: 8 Days + 7 Nights
Accommodation: homestays +hotels + eco-lodges
This journey offers us halfway across the nation, across one of the fascinating remnants of the Vietnam War, and through part of the last remaining virgin jungle that was formerly the Ho Chi Minh Trail. 
Anyone who enjoys learning about military history and having a good time in the Phong Nha caverns - a UNESCO World Heritage Site, should take this tour. 
Alternatively, we might spend additional time riding through the forest to Prao in the highlands after visiting the old Hue and the magnificent Hai Van Pass. 8 days in all are what you won't forget.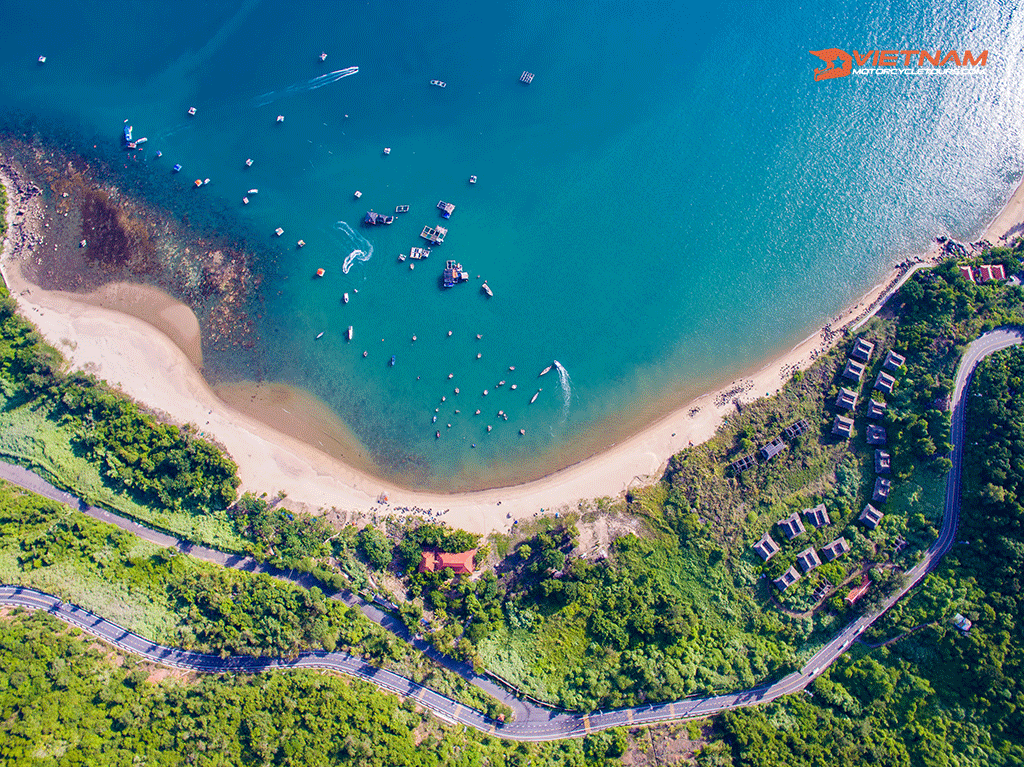 Day 1: From Hanoi To Pu Luong Motorcycle Tour
Distance: 161 km
Riding time: About 3.5 hours
After a brief meeting on the motorbike tour, we will leave the capital. Leaving behind the noisy city, we reach for the serene tranquility of the countryside, the peaceful historical relics. Let's breathe in the nostalgia sensation and wait for the breathtaking scenery. We will head to some smaller ATK roads to avoid congestion, wading through the Pu Luong valley.
Pu Luong is for outdoor and nature enthusiasts! The tropical rainforest protects the mountains of Phu Luong, and the terraced fields enrich the Phu Luong valley alone! 
If you are lucky enough to go to the rice harvest, you will be able to see a beautiful long stretch of golden silk floating from above. Extremely enchanting!
On the first night, you will rest in a secluded but peaceful homestay! You will have moments of leisurely plonking into the comfy bed, imagining jaw-dropping jungle scenery waiting for you, and then falling asleep peacefully!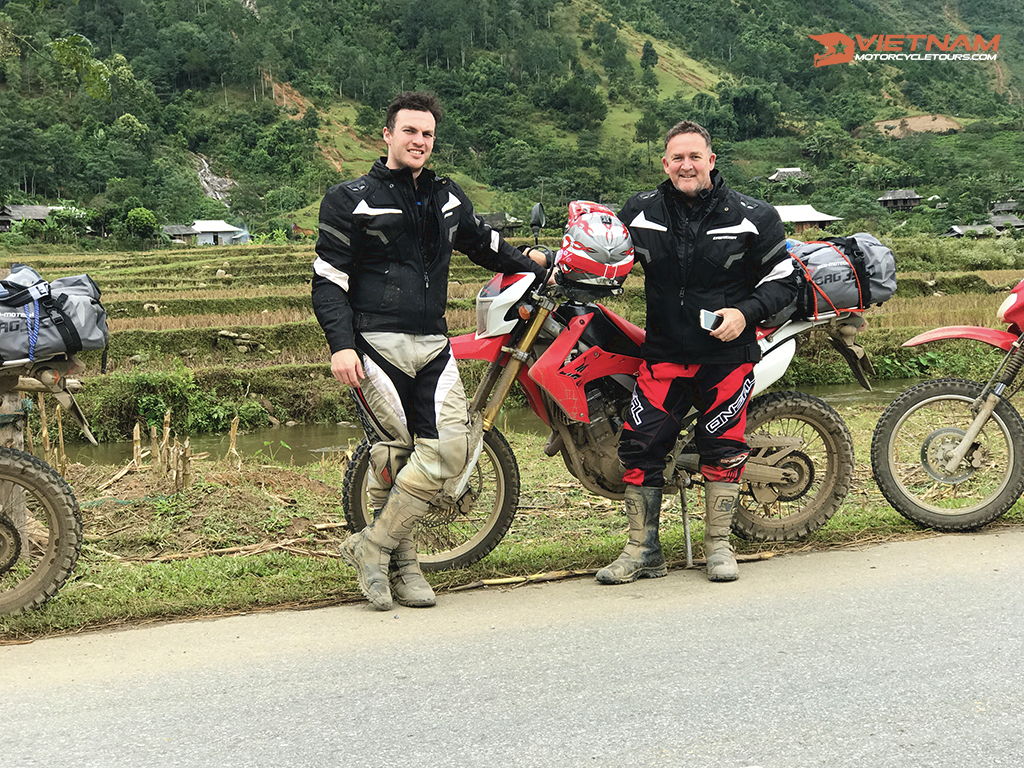 Day 2: From Pu Luong To Tan Ky Motorbike Tour
Distance: 234 km
Riding time: About 4.5 hours
The Ho Chi Minh Trail begins at Km 0, Tan Ky, a long way south on this journey. We keep on the calmer highways, but traffic remains heavy and gets lighter as we travel farther south. 
For the most part, you will need to focus seriously, but in return, you will quickly reach your final destination. And at the end of the day, when you start to feel your sweat all over your body, it's also the time when the hidden hills appear in front of your eyes! And then, you have come to Tan Ky!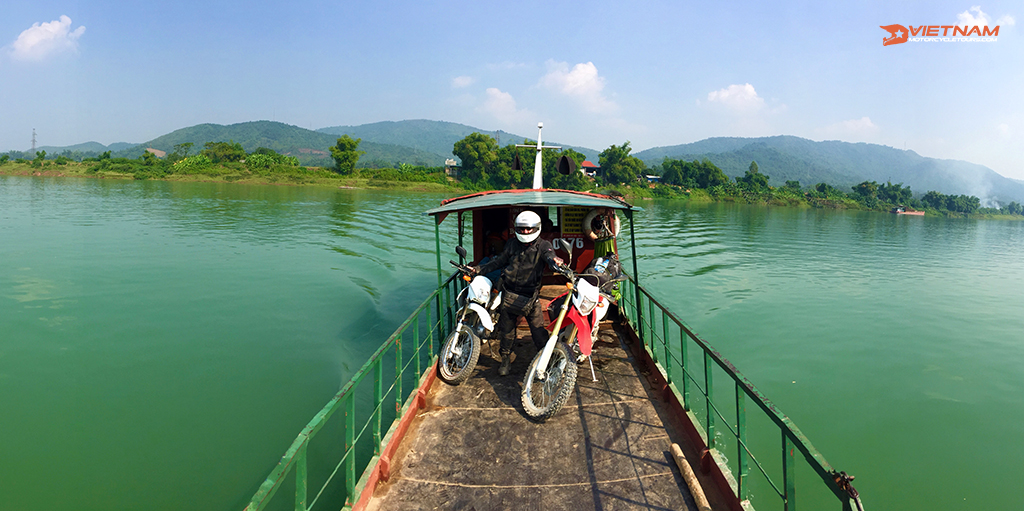 Day 3: From Tan Ky To Phong Nha Motorcycle Tour
Distance: 272km
Riding time: About 5.3 hours
On the third day, we will enter Vietnam's more tranquil areas and start approaching the Laos border. Given the close vicinity to the border, you may encounter a variety of cultures here.
Additionally, when we reach the dense forest and go on winding roads over the mountains. The sights begin to improve as we hit the hill area. 
Your travel spirit and dreams will blossom here in the explorer's paradise, Phong Nha. In the past, Phong Nha was one of the regions most severely damaged in the American War, but now things seem to transform slowly here. Riders flock here to admire it whenever they are in Vietnam.
Day 4: A Day in Phong Nha - Rest Time
Distance: Depend on you!
Riding time: Depend on you!
There are several choices when you are in Phong Nha! Here is the list for you: 
+ Mud bathing: Purge the skin. Slough off dead skin. Relax tired muscles and joints after a 3-day continuous ride!
+ Caving: Paradise Cave and Phong Nha Cave are the two most visited sites in the national park. These are both simple, entertaining half-day excursions. 
Besides, if you want, the biggest cave in the world, Son Doong, is also located in Phong Nha. It dates back over 3 million years. Your adrenaline may increase a bit when you are here. 
But it may not be the ideal option as Son Doong cave normally takes more than a day to visit completely! Still, it is worth looking at for your next motorbike trip to Vietnam, perhaps.
+ ziplining: You will have a whole new experience with zip lining when your heart is pounding differently!
+ lounging by the pool at the guesthouse
Or you may go around the region or even go to the seaside for an ocean swim if you want. The fourth day is all yours. Make it count as you have a long journey ahead!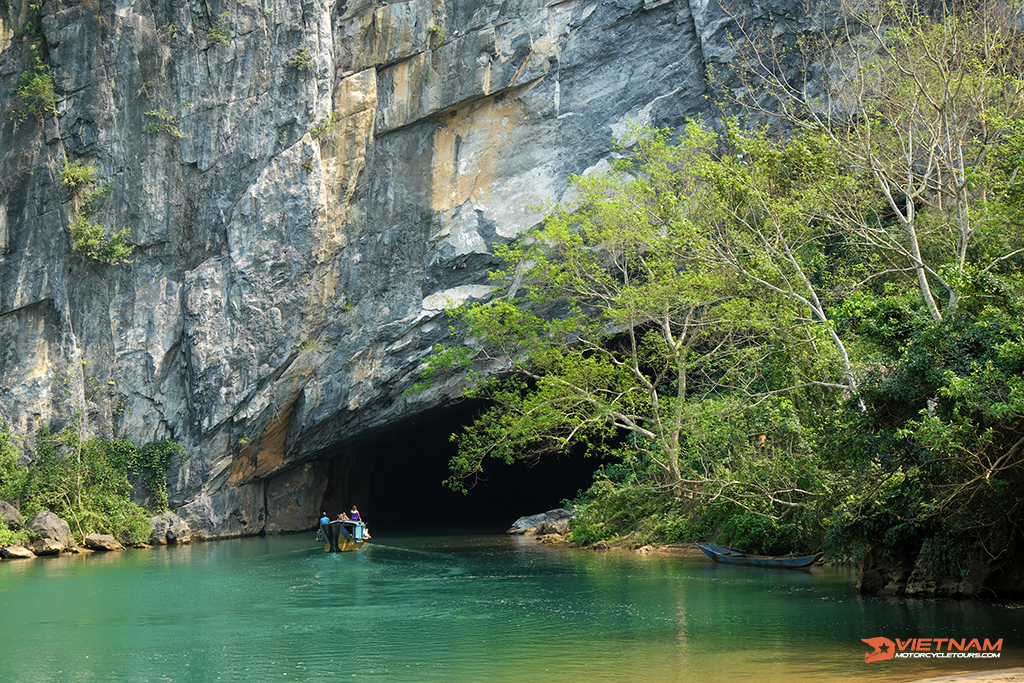 Day 5: From Phong Nha To Khe Sanh Motorbike Tour
Distance: 186 km
Riding time: About 3.3 hours
Today's journey to Khe Sanh will take place on the Ho Chi Minh Trail once more. Fortunately, it is rather difficult to choose the wrong way as we go through the very simple road. We will gather up right outside of town. Therefore, you can go at your free leisure. You are spoiled with enough time to visit the war monument and airbase.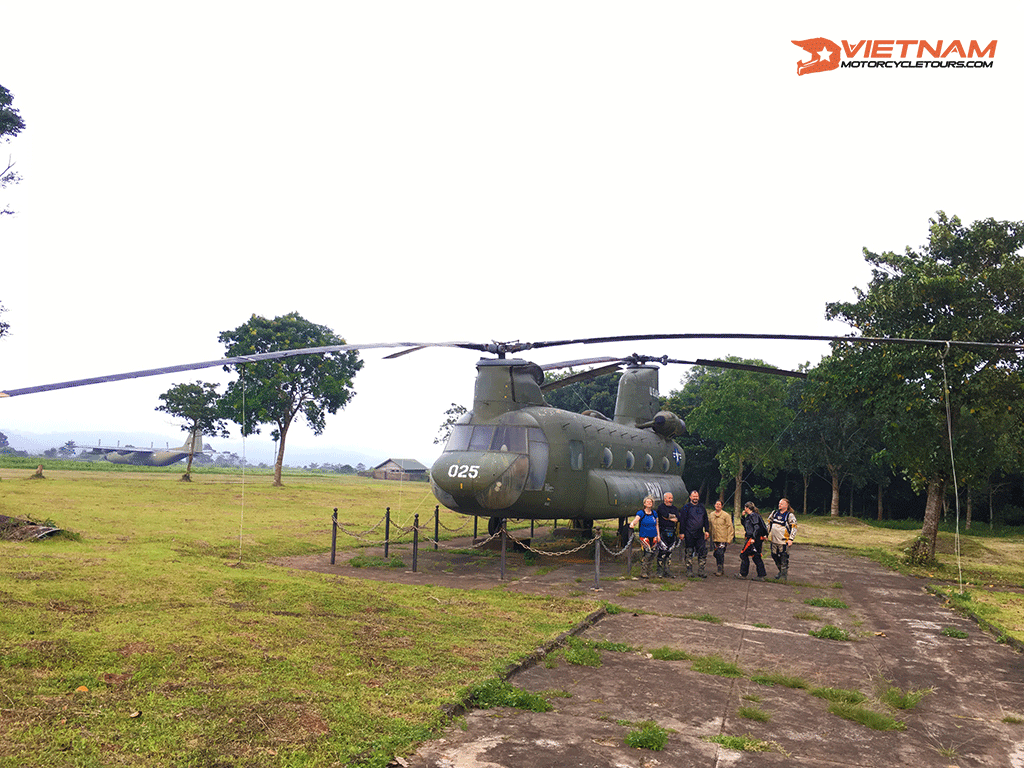 Day 6: From Khe Sanh To Hue Motorcycle Tour
Distance: 133 km
Riding time: About 2.5 hours
We move on to Ho Chi Minh Trail for another awesome day when you have a chance to ride through the jungle. We will set foot on the Hue Imperial Citadel and the coast today!
Here, we have the option of staying in the A Luoi's outstanding array of landmarks and activities and traveling to Danang through the forest. But doing so would mean skipping the renowned Hai Van Pass - the outstanding landscape where it appears as a big dragon. That's a hard decision.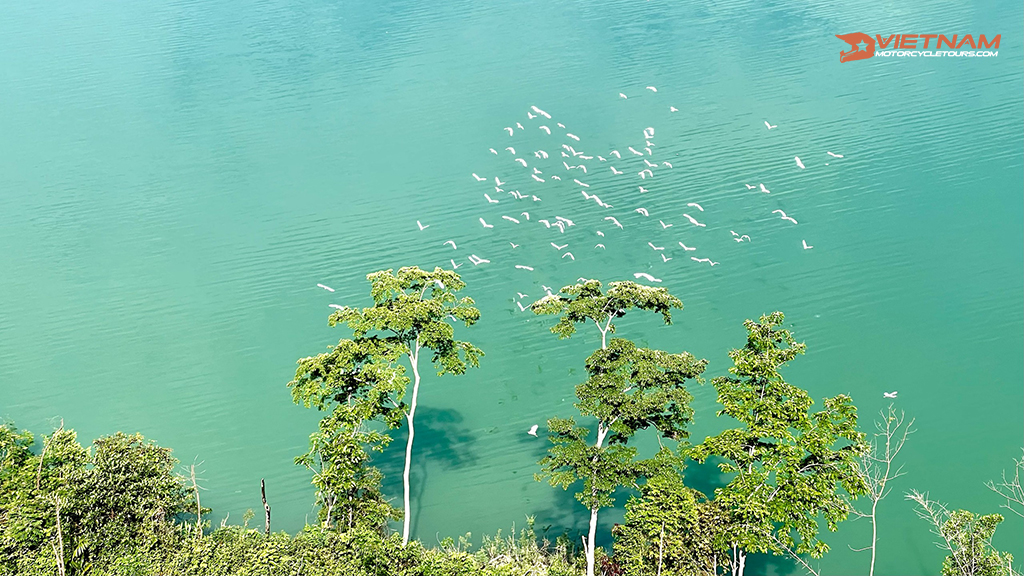 Day 7: Historical Hue - Another Relax Day
Distance: Depend on you!
Riding time: Depend on you!
When it comes to Hue, the first thing that pops up in your mind is how beautiful the people's voice here is, even if you don't understand a word of it. 
There are a lot of places that you can visit when your feet are set! A numerous royal tombs and citadels that you can pay a ticket to look at! Other options include a boat journey on the Perfume River and then to the Thien Mu Pagoda or a trip to the paradise beach. 
Day 8: From Hue To Danang Motorbike Tour (Option 1)
Distance: 92 km
Riding time: About 1.5 hours
Here, we cross the renowned Hai Van Pass, where you can feel like you are riding on the cloud, take in some breathtaking East Sea vistas, and pass by some recent and historic military facilities. 
However, there is a simple note here. You need to be a bit careful when you go around here as the place is a crucial strategic location for Vietnam. So, don't go there when it says Authorized personnel only!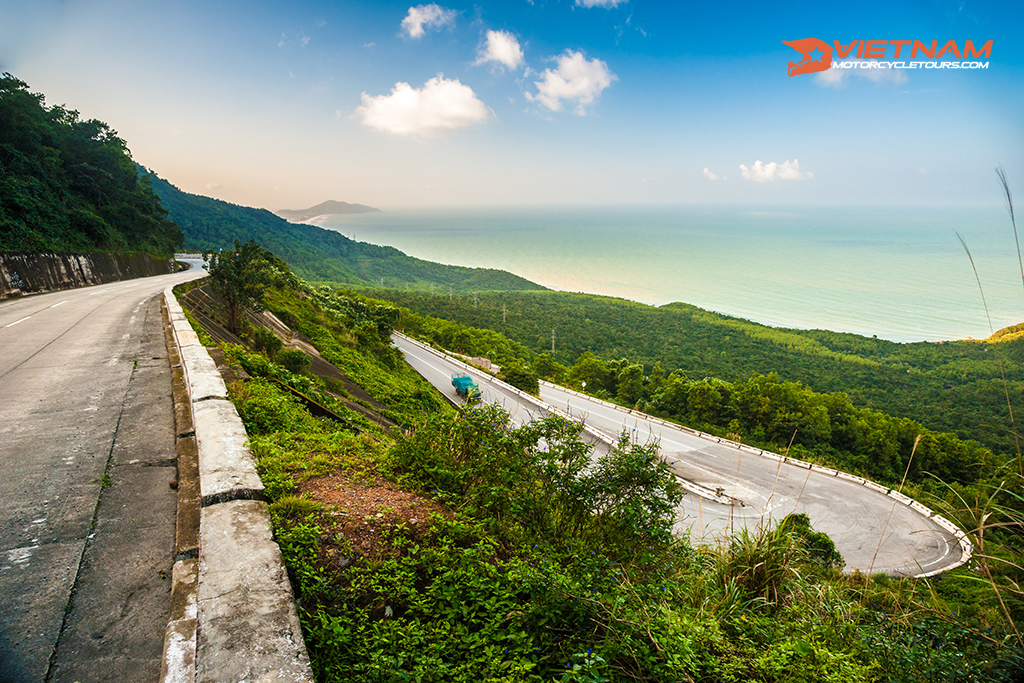 Day 8: From A Luoi To Danang Motorcycle Tour (Option 2)
Distance: 144 km
Riding time: About 3.7 hours
You spend as much time outside in the countryside since the route is backroad. To travel to Danang, we may take the 14b, which is longer, or 14g, which is shorter. Both paths deliver the same unique rainforest sights. 
The sound when riding along is satisfying, and these roads are enjoyable to ride. Regardless of the options, we will arrive in Danang on the right schedule and have a small party to enjoy our goodbye meal!
Da Nang was just named the most pleasant city to live in Vietnam. It's incredibly beautiful and clean. So, we hope the ending in the worth-living city after a worthwhile motorbike tour will be a happy ending!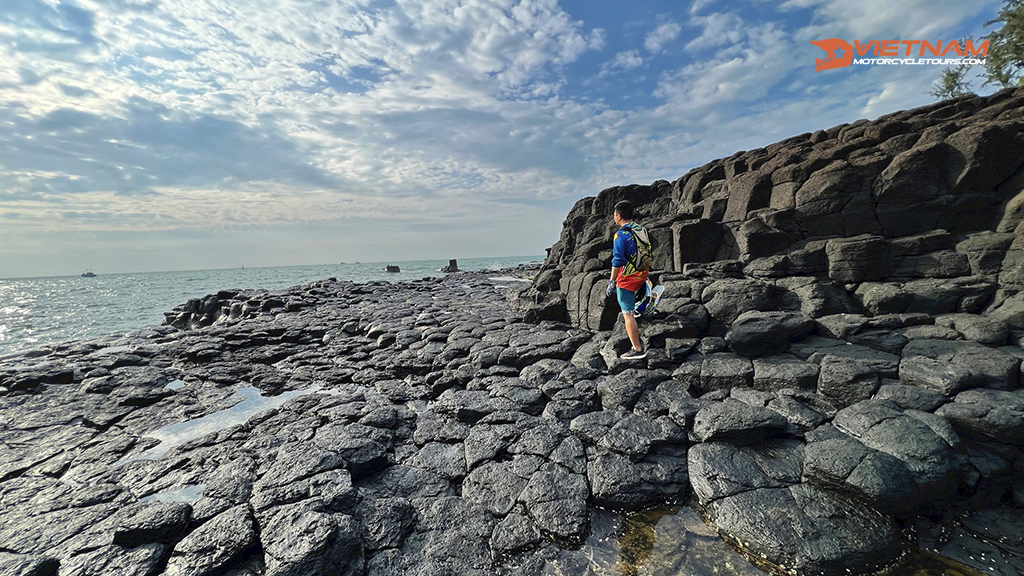 Conclusion
Run to the sun: 8 day motorcycle tour and everything attached will help you savor a touch of Vietnam! 
You will follow the sun leaving the Vietnamese capital to cross all over the center of Vietnam. From tropical rain forests and terraced fields in Pu Luong, UNESCO Heritage, and Ancient Hue, to the worthwhile Da Nang city, you have a chance to approach all the dream routes! 
We hope that you have a wonderful ride with Vietnamese citizens and us. Follow our website if you want to "taste" other stunning Vietnam motorbike tours!
What riders have said about Vietnam Motorcycle Tours on Tripadvisor!