Vietnam is a suitable destination for traveling by motorbike, admiring the colorful arrays from the North to the South. Riding a motorcycle in Vietnam definitely make your heart's flutter. Trust me! Come on, let's follow Vietnam motorcycle tours to discover 9 enchanting roads in this country.
 Attractive Ha Giang – Motorcycle in Vietnam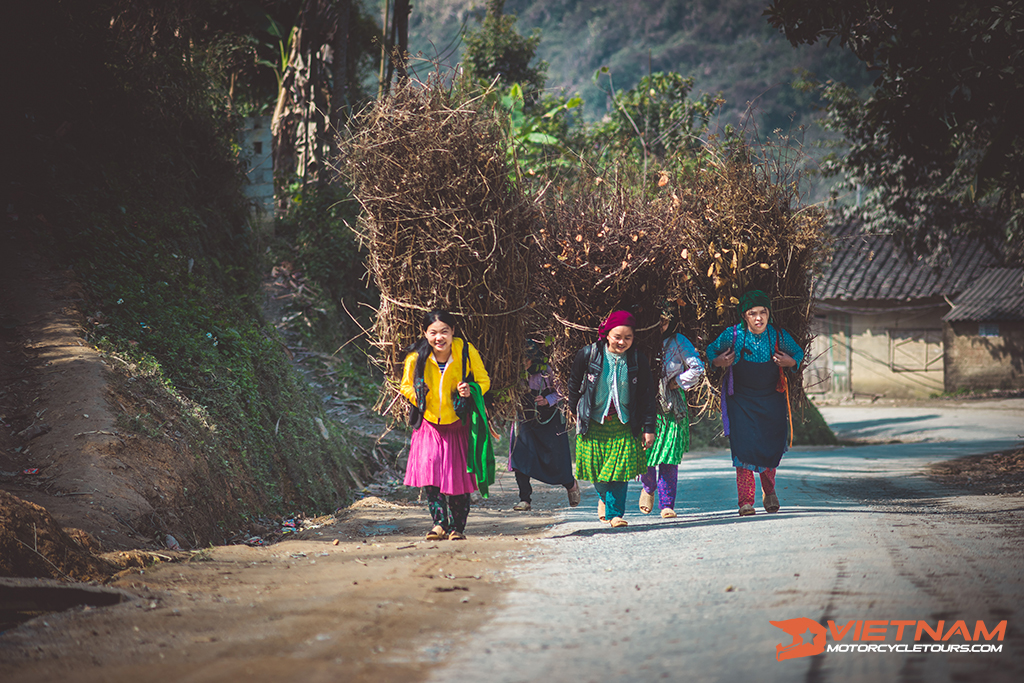 A magnificent and faraway Northwest land is often ranked among hikers' must-see destinations. The colors of the rice and flower seasons are arriving to the highlands, creating a beautiful and fascinating natural image. Come to this place to experience simple patriotism, pride, and joy at reaching the end of a journey's journey's destination.
It is a fact that not only me, but all backpackers in Vietnam are fascinated by the road to Ha Giang, especially the part from Ha Giang city to Dong Van plateau along the Vietnam-China border. It is the winding Ma Pi Leng, the green Yen Minh, the zigzag Lung Thau like a long snake and the poetic scenery of the blooming flowers everywhere. Ha Giang motorcycle tours are a challenge and also a dream of many people.
 Ranging in Than Uyen – Lai Chau – Motorcycle in Vietnam
Compared to many backpacking spots, Than Uyen – Nghia Lo is not much chosen because the road to get here is really bumpy and difficult. However, if you have been to Than Uyen, you will definitely feel satisfied. Both Than Uyen is a colorful picture of terraced fields extending even more than mountains. Whether it's the sparkling water season or the yellow season, Than Uyen is also very beautiful.
Sapa floating on clouds – Motorcycle in Vietnam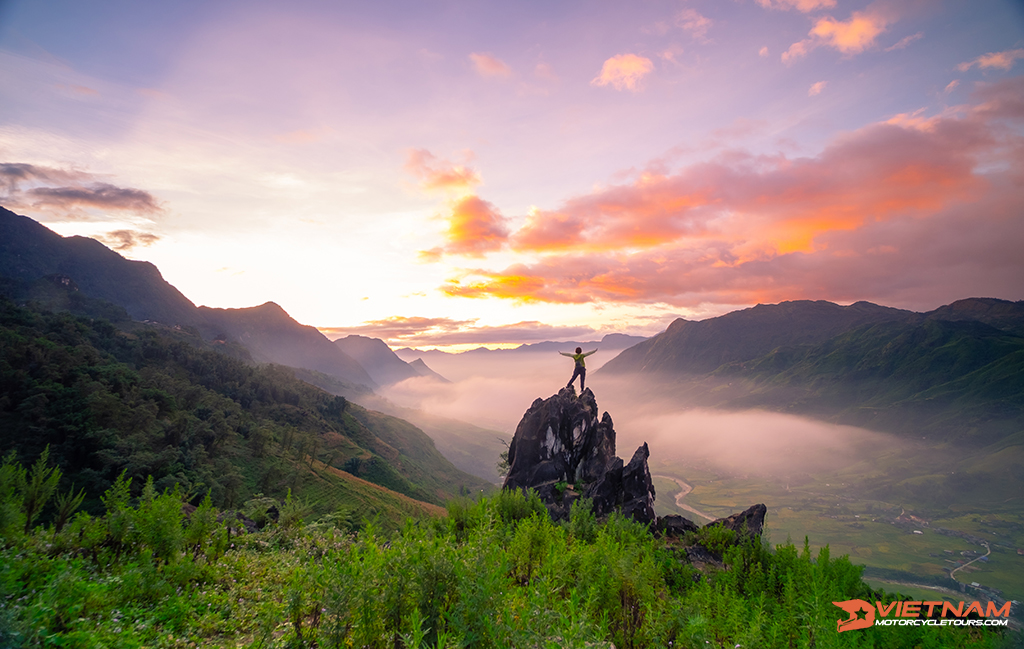 If anyone likes to 'hunt clouds, drink dew', then go straight to the 4D highway connecting Lai Chau to Sapa of Lao Cai. The road running along the mountainside opens up to a surprisingly beautiful scenery. Because the peaks here are often covered with clouds, the pure white color is like cotton candy, so it gives an unforgettable impression to the backpackers.
When visitors visit the Northwest, they are astonished and thrilled to see the mountains. People are therefore enthralled not only by the lovely frame, but also by the vibrant colors of the clothes and the dazzling smile on the dirty face of the highland children.  Many festivals are also held in the Northwest, when hikers are made to feel comfortable in the cold by the indigenous people's compassion, friendliness, and warmth. Try coming to the Northwest to take part in culturally significant festivals with a Sapa motorcycle tours.
Peaceful Mai Chau – Motorcycle in Vietnam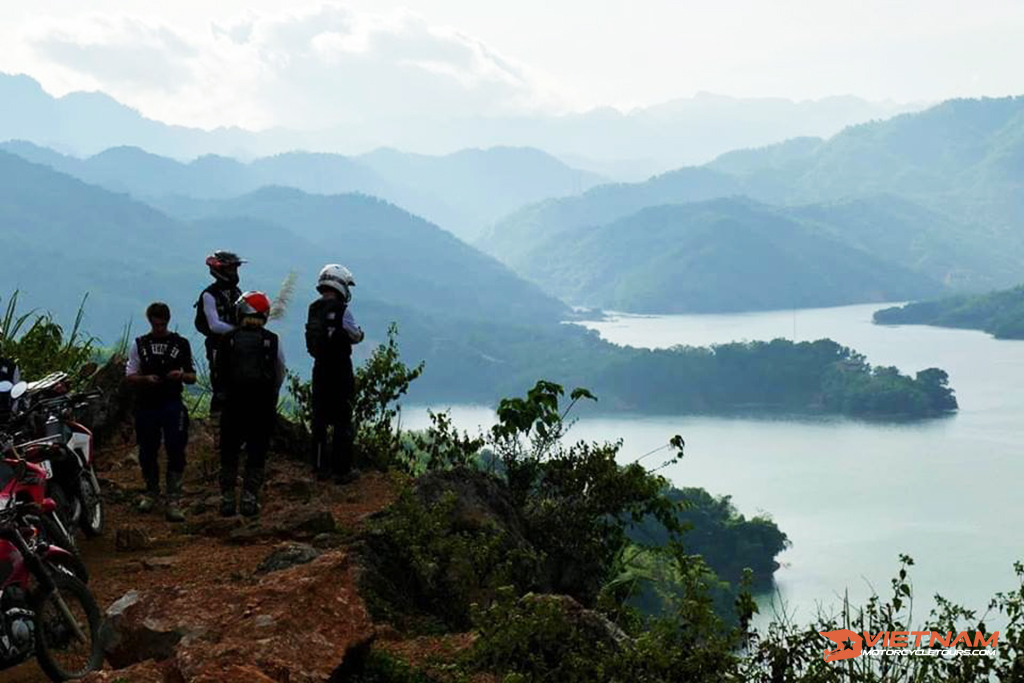 Mai Chau – Hoa Binh is now not only remembered with the poem in Tay Tien but also a rendezvous for those who love to travel. Mai Chau is peaceful with green rice fields, small dirt roads leading to the entrance to a beautiful fairy-tale village. Come to Mai Chau, stop for a while to breathe in the fresh air and try to become a 'real farmer', staying in a homestay with locals, very interesting.
Ho Chi Minh Trail Trail – Historical route – Motorcycle in Vietnam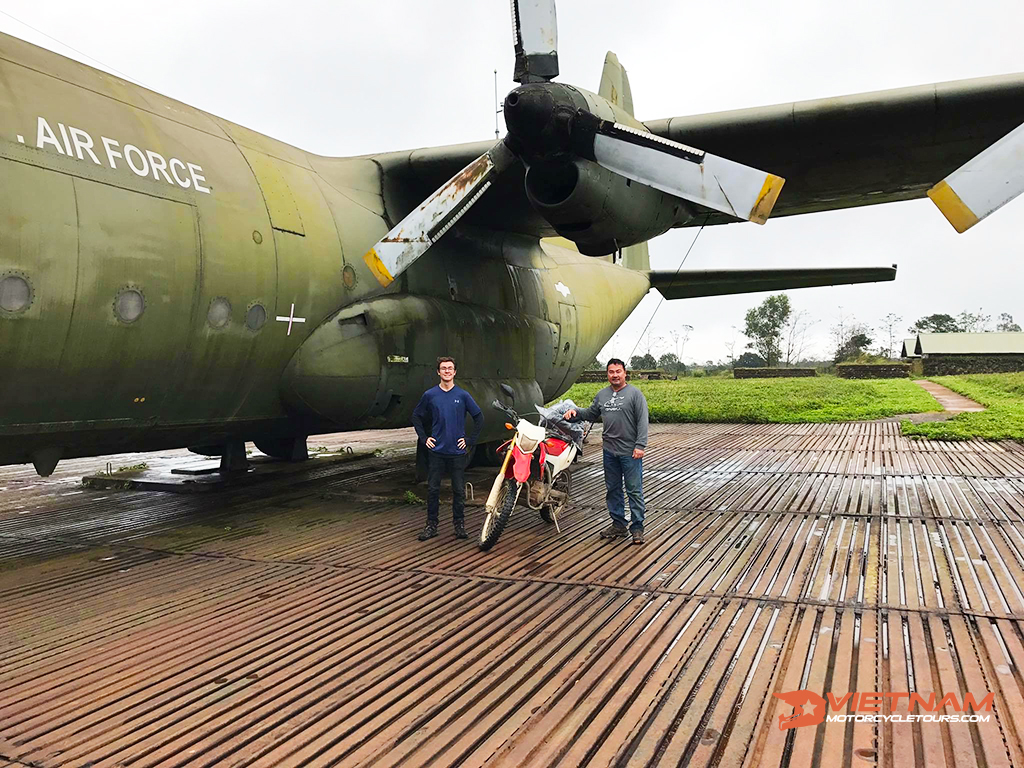 The historic Ho Chi Minh Road extends from the North to the far South, but if you choose to conquer, the Western branch will be the ideal destination. Although the roads on Ho Chi Minh road are quite remote and challenging for the riders, the majestic beauty of the mountains and wildflowers is like an abundant source of energy to fulfill your dreams. Let's try enjoying Vietnam's Nature with Ho Chi Minh trail motorcycle tours.
Phong Nha – A peaceful moment – Motorcycle in Vietnam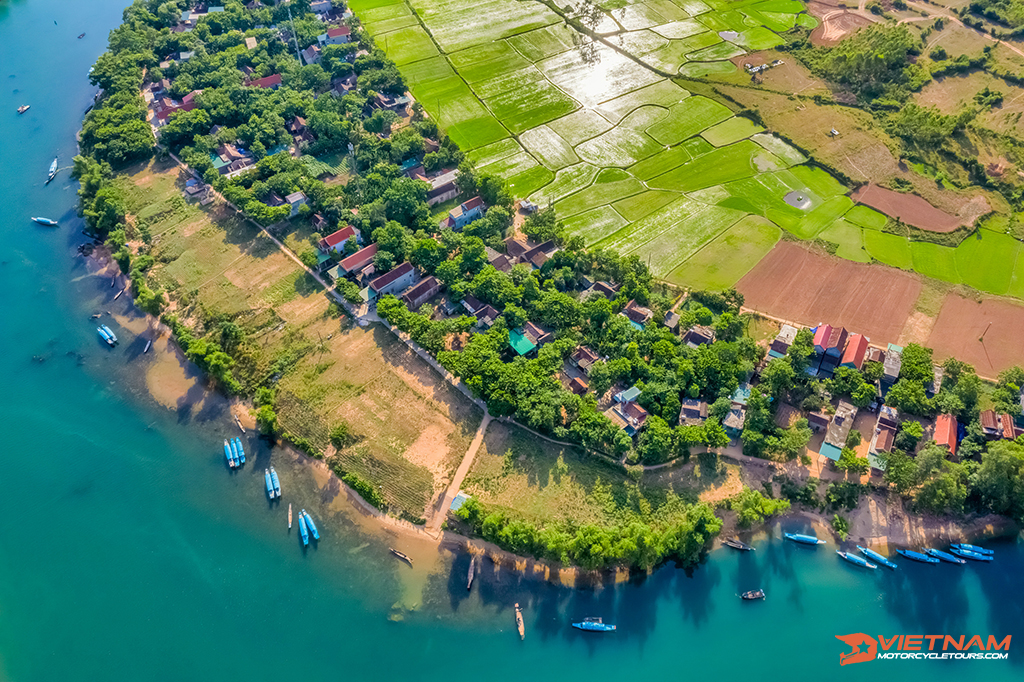 Phong Nha – Quang Binh is not only famous for caves such as En cave, Son Doong but also evokes many emotions about a peaceful countryside with green fields, villages nestled on majestic limestone cliffs. Stopping in Phong Nha, dropping into the peaceful and picturesque scenery, visitors can't help but be ecstatic but forget all the fatigue in the journey.
Rustic Khe Sanh combat or Ta Con old airport – Motorcycle in Vietnam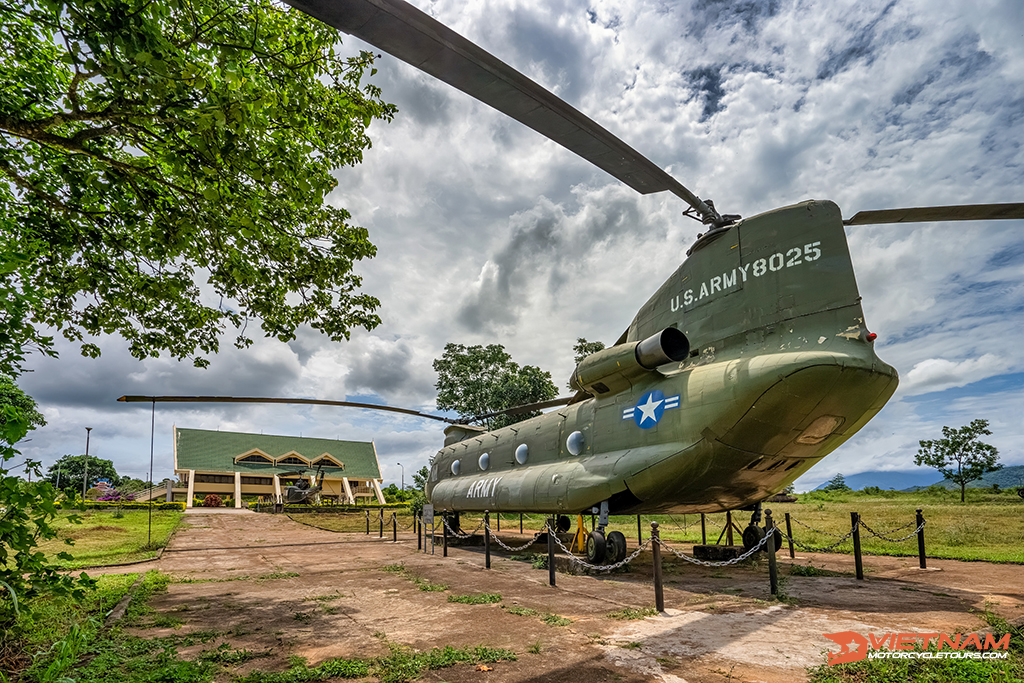 It is no coincidence that people liken Khe Sanh to "little DaLat" in Quang Tri. Nature seems to know how to please people when painting a picture of nature that is too dreamy in Khe Sanh. High mountains, white clouds drifting gently make the old tanks, planes or combat vehicles become more and more like 'legends'. Let the soul wander back in time to enter the ups and downs of history.
Phu Yen rock ground – Motorcycle in Vietnam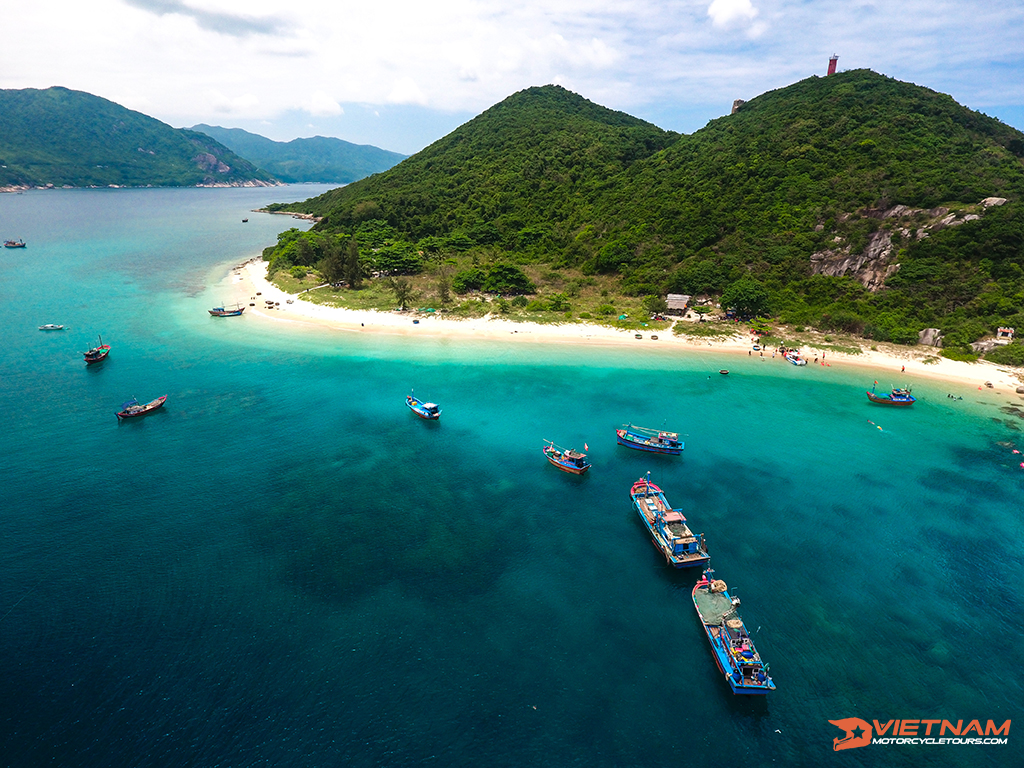 Walking along the land of Central Vietnam, backpackers seem to wash their eyes by the passionate scent of the sea breeze. One side is the wonderful mountains, the other side is the poetic blue sea, everyone is fascinated by it. And in the middle of the sunny and windy Central region, Phu Yen rock ground appears as a new world, full of magic or the traveler's heart. Classified as a world wonder, the rock ground proves its charm with its unique and unmatched beauty, once coming here is enough to satisfy, no need to go anywhere.
Floating on Can Tho wharf – Motorcycle in Vietnam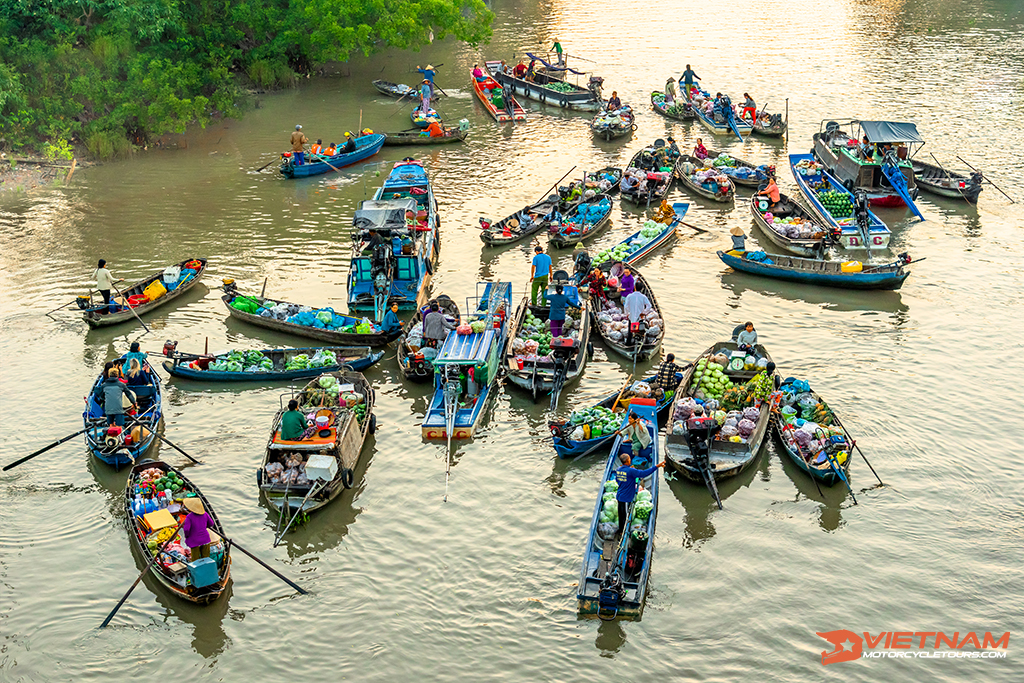 If you have traveled to Vietnam and missed the West River, it is indeed a pity. Loving how the silt flows on both sides of the river, let the girl with the conical hat – Non La and Ba Ba clothing sing her sweet voice to make everyone's heart flutter. Loving how the season of fragrant fruit makes people forget all the way back. If you don't have time, visit Can Tho and Mekong Delta on motorbike to explore the western rivers and floating market culture.
Vietnam is so beautiful, you have to really feel it with your eyes and soul to feel satisfied. Even foreigners have to fall in love and spend time conquering Vietnam, why do we hesitate to plan to explore this land immediately, right? Don't forget to share with Vietnammotorcycletours.com your memorable memories and beautiful photos around the country! Visit our website to choose a journey to explore the beauty by motorcycle in Vietnam.
View more: Vietnam Motorbike Tours Tripadvisor