Introduction 
If you're interested in the best motorbike adventures in Vietnam, you've found the right post! Details on different tours from Vietnam to Laos are gathered here in this blog! Scroll down to read and find the best 'motorcycle rides near me' now!
Best Motorcycle Rides Near Me Vietnam Motorcycle Tours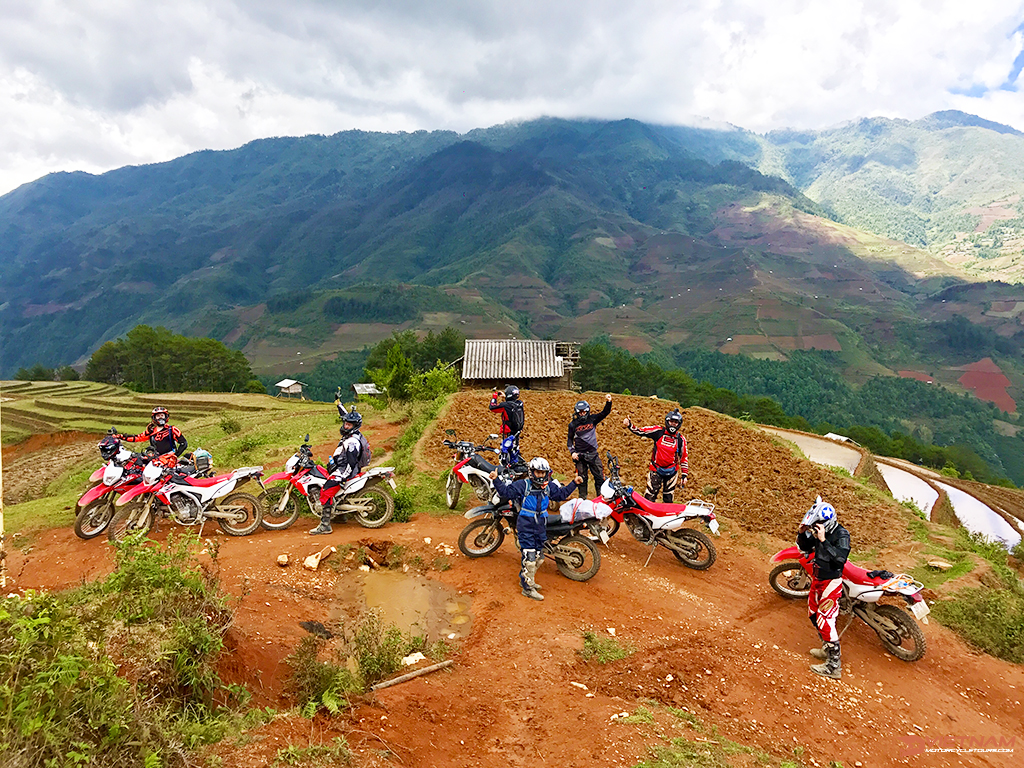 Getting more info on all the 'hottest' Vietnam motorbike tours will help you select an exciting one to explore. Below are some suggestions for you if you're still searching for great motorcycle rides near me!  
Sapa Seven-Day Trip Motorcycle Tours Near Me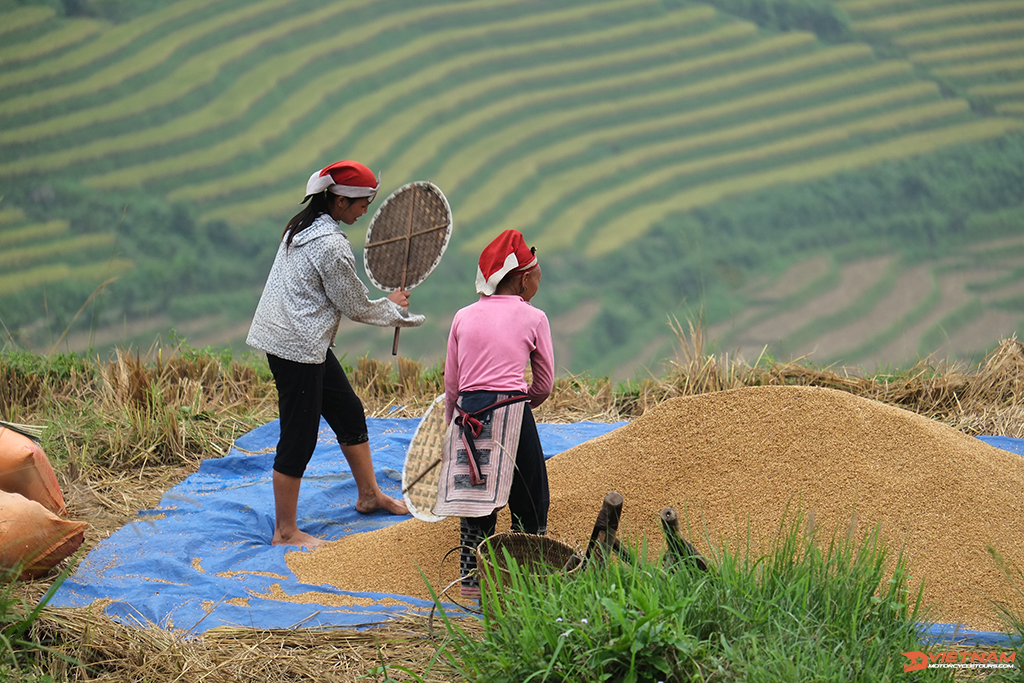 This Sapa tour last four days and is full of exciting and challenging activities. Here is the trip schedule: View more 7 Day Sapa Motorcycle Tour From Hanoi
Day 1: Ha Noi to Pu Luong to Ba Thuoc (Thanh Hoa Province)
It takes around 185 km to ride from Hanoi to Ba Thuoc. Lunch and dinner are served on the way. At about 5:30 pm, you'll get to Hieu hamlet and rest in traditional homestay houses. 
Day 2: Pu Luong to Bac Yen (Son La Province) Through Mai Chau And Moc Chau 
The distance from Pu Luong to Bac Yen is 170 km. There will be breakfast, lunch, and dinner on the way. On this second day, you'll stay in local hotels. Here you can even "catch" the clouds if you get out of bed early at 5:00 am.  
Day 3: Ta Xua to Mu Cang Chai Through Tu Le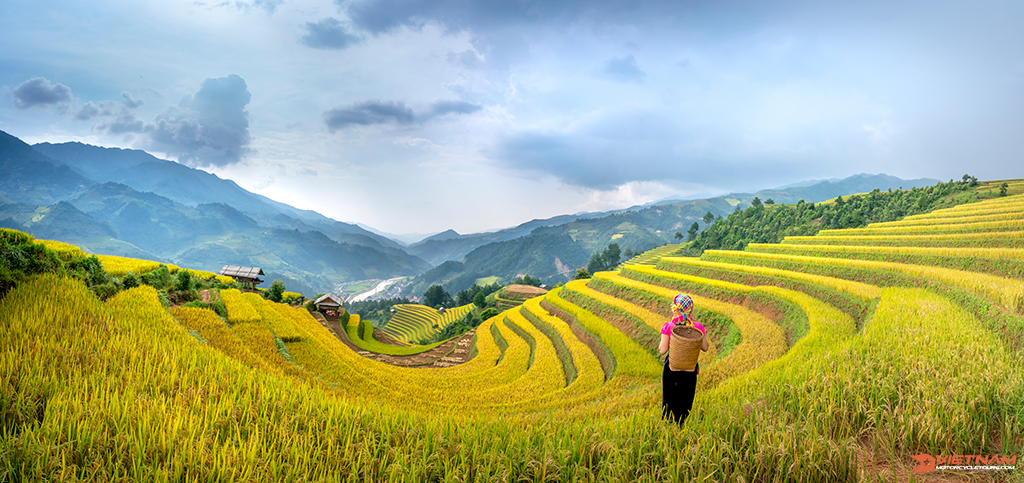 You'll have to run longer on this third day, around 210 km, to reach Mu Cang Chai. On the second day, you'll be served breakfast, lunch, and dinner and stay in local hotels.  
Day 4: Mu Cang Chai to Y Ty Through Muong Hum 
The distance between these two places is 210 km. Breakfast, lunch, and dinner are available during the day. 
You'll reach Y Ty – located at a sea of fog and clouds and having almost no sunlight. Here you'll rest in hotels to charge up energy for the next day.  
Day 5: Y Ty to Sapa Through A Lu And Lung Po (Lao Cai Province) 
You'll need to ride 110 km on this day to reach Sapa. Here is also one of the terrific destinations for a honeymoon. Three meals are served on your way, and hotels are available for you to rest.  
Day 6: Sapa to Thac Ba Lake (Yen Bai Province) 
To reach Thac Ba Lake, you'll need to motorbike 200 km. You can stop here for a drink of coffee by Nam Thi River along the way. Afterward, you'll motorbike ahead to a village named Vu Linh. It lies by Thac Ba's side and belongs to ethnic minority Dao. 
Day 7: Vu Linh to Hanoi 
On this last day of the trip, you'll take a ride of 180 km from Thac Ba Lake to Hanoi. It's ideal to arrive before the rush hour at around 4:00 pm. They'll serve you breakfast and lunch and no accommodation included. 
View more: Motorcycle Tours Northwest Vietnam
Northern Vietnam 8-Day Trip Motorcycle Tours Near Me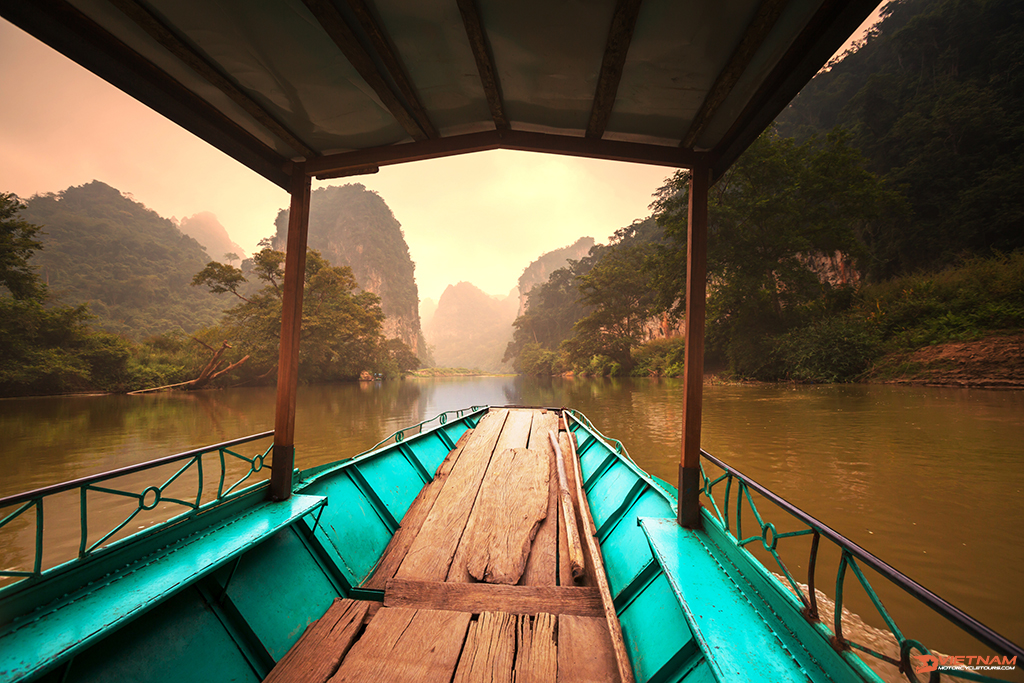 This 8-day tour will bring you an amazing experience from Hanoi to Ba Be Lake. You'll dive into the cultural colors and picturesque landscapes of Vietnam! Recommended 8 Day Northern Vietnam Motorcycle Tour
Day 1: Hanoi to Phu Yen (Son La Province) 
It takes 160 km between Hanoi and Phu Yen. You will experience terrific off-road riding on the wonderful tea plantation. Lunch and dinner are included on the trip. You'll relax overnight in local hotels at the end of the day. 
Day 2: Phu Yen to Than Uyen (Lai Chau Province) 
This 210 km distance will serve you the best scenic views like Mam Xoi hill, Mu Cang Chai, etc. Three meals include breakfast, lunch, and dinner. About 5:00 pm you can arrive at Than Uyen town and stay overnight in hotels. 
Recommended 14 Day On and off-road riding in northern Vietnam
Day 3: Than Uyen to Sapa (Lao Cai) 
The distance on this day is shorter, only around 110 km. Here you'll have a chance to visit some Hmong villages and enjoy some well-known attractions like Muong Hoa Valley, Love Market, etc. Then you can take a rest in hotels for one night. 
Day 4: Sapa to Bac Ha  
This 120 km ride will lead you to Bac Ha to try unique local food like "thang co", corn liquor, etc. You'll love the dazzling atmosphere here when you stay in local hotels. 
Day 5: Bac Ha to Bac Giang city 
You need to pass a distance of 200 km to arrive at Bac Giang city – a breathtaking place famous for Hoang Su Phi's terraced fields. Lunch will be in Xi Man Town, and accommodation is local homestays. 
Day 6: Ha Giang to Dong Van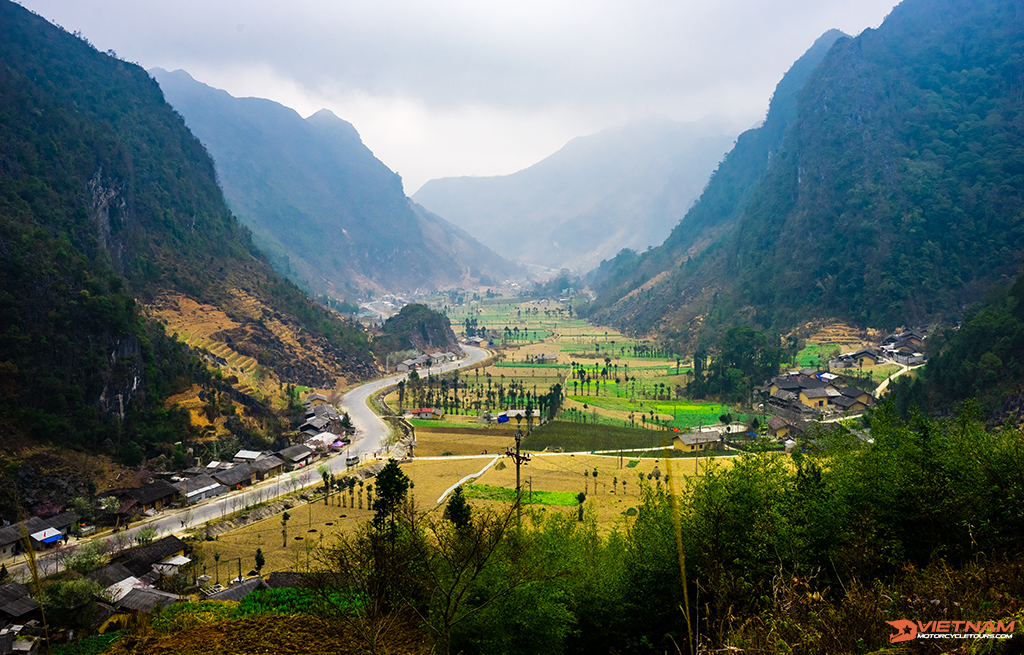 The distance from Ha Giang to Dong Van is 160 km. You'll stay in a hotel in Dong Van Town and have dinner there. 
Day 7: Dong Van to Ba Be National Park 
These two places take a distance of 160 km. This destination is great for a local boat ride from Na Hang Hydro Power Factory to a waterfall named Dau Dong. After taking sightseeing here, you'll stay in local home-stays.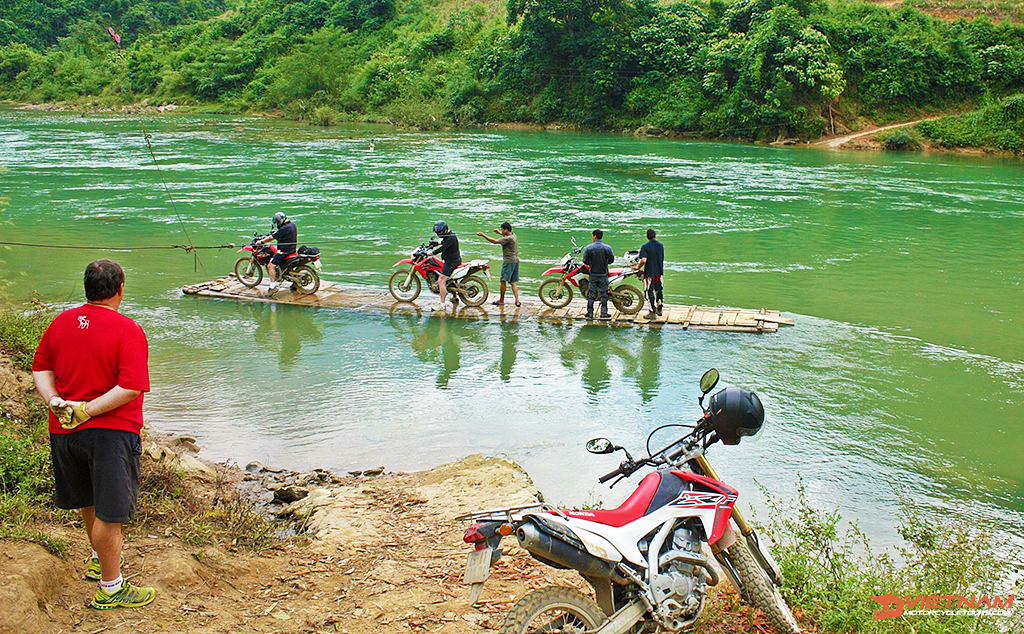 Day 8: Ba Be Lake to Hanoi 
After a boat rowing in Ba Be Lake, you're now ready to get back to Hanoi. A 230-km distance will not make you tired because breakfast and lunch are available during the ride. 
View more: Ha Giang and northeast Vietnam Adventure
Frequently Asked Questions Motorcycle Tours Near Me
How Much Is The Tour Price? 
It depends on the types of motorbikes and the number of riders. Honda XR 150L costs between 130-200 USD/day/person. For Honda CRF250L, it costs 165 USD/day/rider. View more tour price!
What Are Some Other Motorcycle Tours Available? 
Some other tours include a 4-day tour to Thac Ba Lake, a 13-day off-road tour to Na Khan (Bac Kan), etc. 
Conclusion 
Now you've got the answer for the best 'motorcycle rides near me. The 7-day trip to Vu Linh and the 8-day trip to Ba Be Lake is amazing for both newbie and expert motorcycle tourists. You can find out more amazing tours here.
Vietnam Motorcycle Tours On Tripadvisor!