Introduction
Vietnam is on a momentum of modernization but keeps its raw simplicity. The rich culture and diverse dishes are two of many reasons people travel here!
The best way of a country exploration is to live like a local! Vietnam food tours by motorbike 2022 are our recommendations. 
The blog shares essential information to choosing a tour matching your expectations. Continue reading for experience riding scooters safely while enjoying Vietnamese cuisine.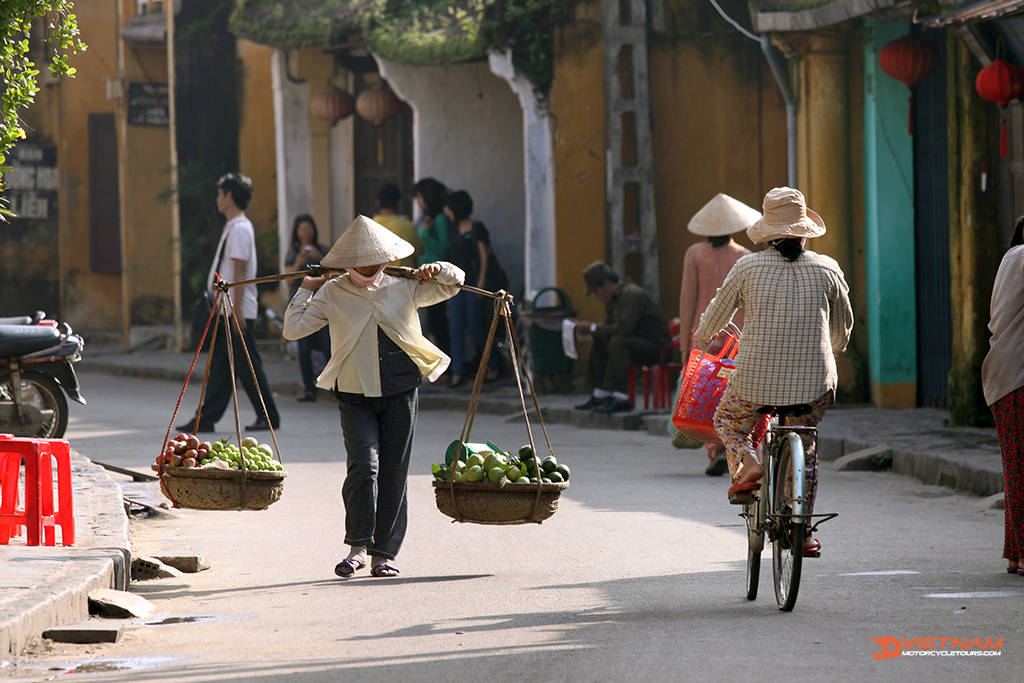 Riding Scooters To Explore Vietnamese Cuisine
When searching for Vietnam traveling, traffic gains the spotlights.
Many artists mention it as a cultural point. You can check out a famous rap song – NSao by Suboi!
If you want to understand this country and the culture, living like the locals is the best way! Vietnamese people ride scooters. Why don't you give it a try?
You will not have to admire the view of a city through the window of a car, but your eyes! The liberty is what you can feel when traveling by motorbikes in Vietnam.
Street food is another highlight in Vietnamese culture. Riding scooters have a certain extent of flexibility, especially in rush hours. Also, there are many popular eating locations in small alleys. Going there by car is not ideal at all! 
But is it safe?
Safety is and should be in your consideration. So, a driving license is mandatory in Vietnam. If you plan to stay for a long time, you can take the exam. Yet, it is not always the case. 
For this reason, picking a foodie tour by motorbikes is a great alternative!  
There are more than flavors when eating local dishes. "Food is culture," Jonathan Safran Foer once said! You can indeed taste Vietnamese culture when tasting its cuisine. 
The Vietnamese tour guide knows the best eating places. The mouth will be filled with rich-flavored dishes. 
Besides, you can talk to the people behind delicious food and listen to their daily stories. Your tour guide will also be your interpreter! 
Having a safe ride on scooters enables you to feel the beats of life in Vietnam, an energetic nation.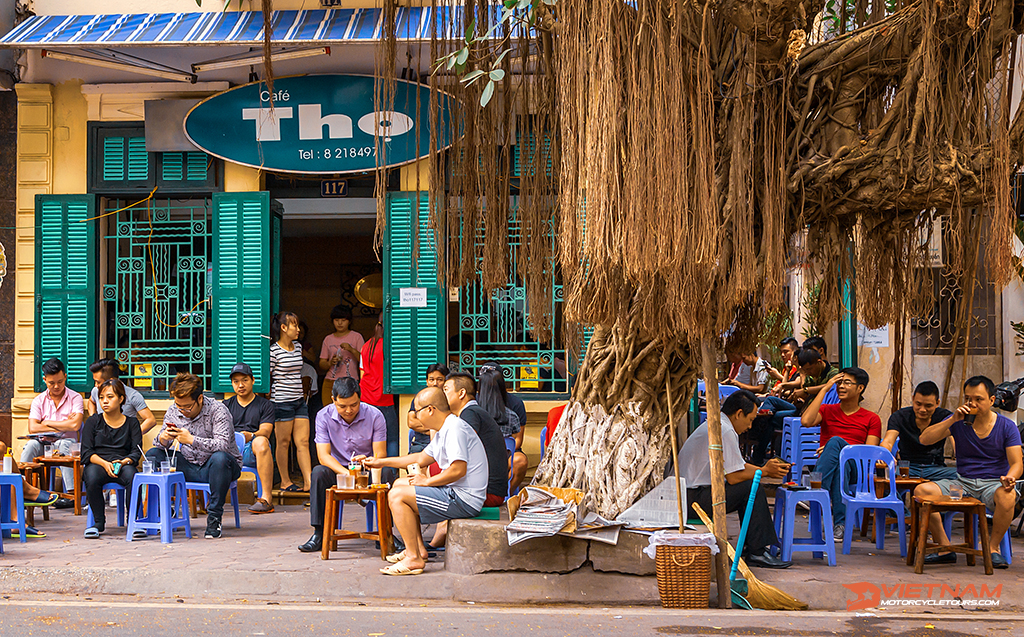 How To Find Quality Vietnam Food Tours By Motorbike 2022
Tips For Amazing Experiences
The excitement will vaporize if things do not go well as expected. Careful preparation can minimize bad experiences. What should you do?
There is a wide range of Vietnam food tours by motorbike 2022. So, identifying what you want narrows down selections. 
Next, you should book a tour by a professional organization. It can guarantee the quality of your experiences. The sophisticated routines and the culture-flavored eating locations are in the package! 
Checking the information is easy when everything now goes online. Also, you can ask for the feedback of those who have been on this kind of tour. 
Last but not least is to travel with an open mind. Things can go awry on your trip. So, expecting the unexpected add more fun and decrease unnecessary frustrations!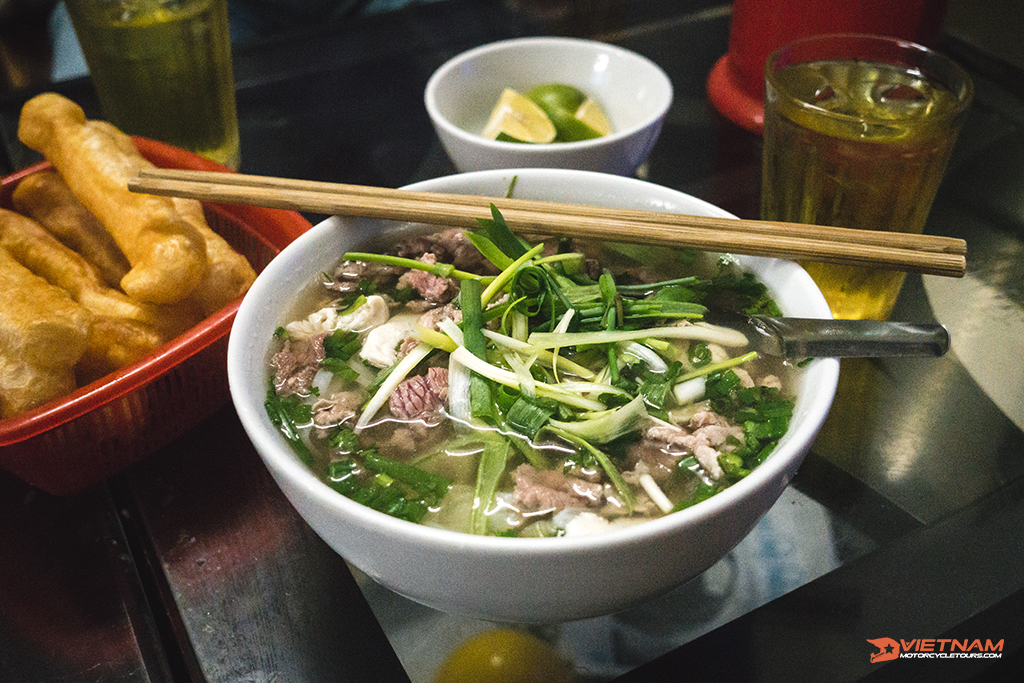 Top Locations For Vietnam Foodie Tours 2022
Every area of Vietnam has distinctive flavors. Covering all of them needs a thick book. 
This blog recommends the top three popular cities in the North, Centre, and South. People consider them as excellent representatives of regional dishes! 
They are all modern cities but maintain the traditional vibes. Vietnam food tours on motorbikes open chances to taste the blending between past and present!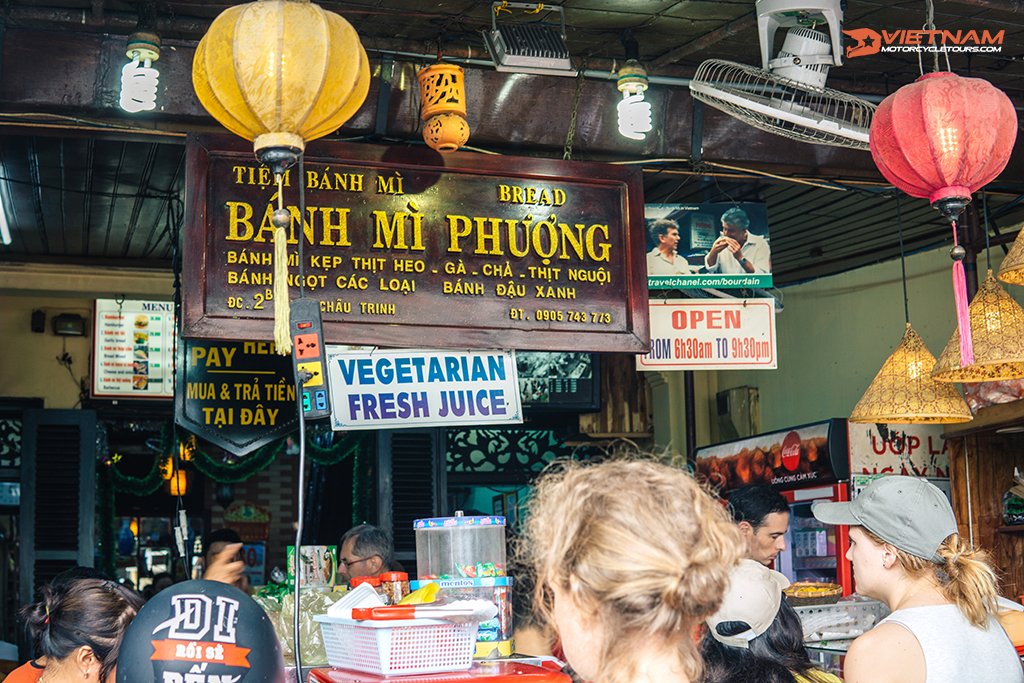 In North Vietnam, Hanoi is a land of history and heroes. Hoan Kiem Lake, the One-Pillar Pagoda, the Ho Chi Minh Mausoleum, Bach Ma Temple, etc., are famous sightseeing places here. 
Time stops in the Hanoi Old Quarter. Small stores on crowded streets leave a deep impression. 
Though it is a capital city, Hanoi does not have formality. It is like a graceful lady with a fickle 'personality' through four seasons. 
Hanoi's poetic landscape changes leave a deep impression. It will become more long-lasting if you can tag with flavors!
A culinary tour on scooters enables you to drop by any eating place or a coffee shop; even you are on the busy streets of Hanoi. 
You will explore the array of Hanoian cuisine. The variety of foods is for the adaptation to the changes of seasons. You can enjoy different culinary experiences every time you come back here! 
Must-try dishes in Ha Noi: Pho (beef noodle soup), bun cha (vermicelli noodle with grilled pork), bun rieu cua (vermicelli noodle with crab), banh cuon, etc.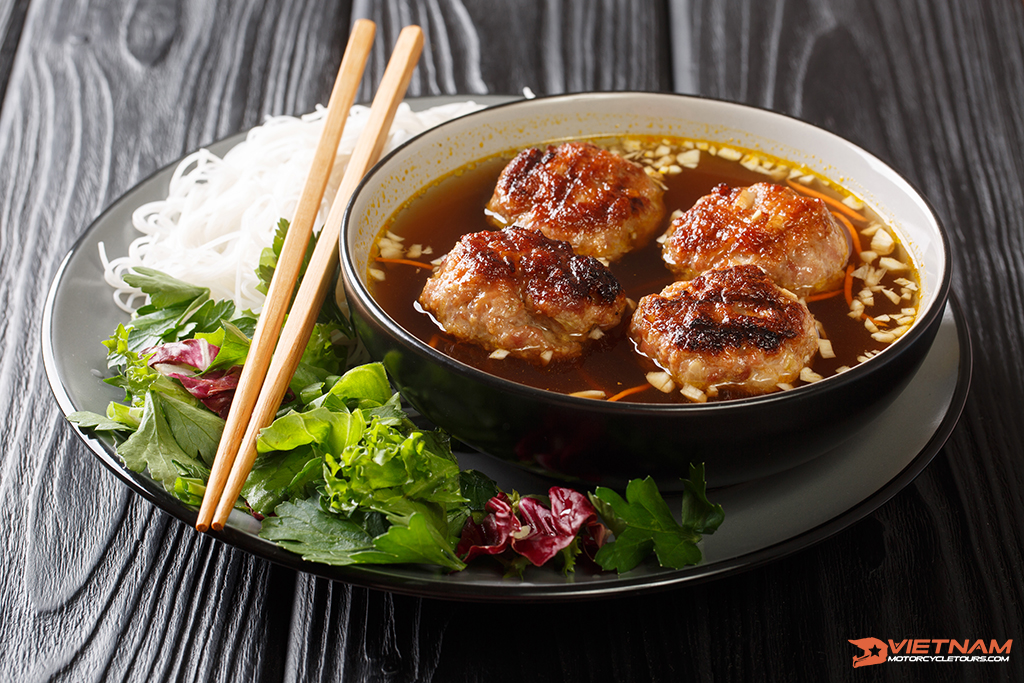 Hoi An is a city in the coastal region of middle Vietnam. Among the three locations, it might be where modernity is the least.
The Ancient Town attracts people to see the texture of time and history. Japanese Bridge, the Museum of Trade Ceramics, etc., are remarkable symbols. 
It is striking to enjoy the slow-paced lifestyle here. You can drop by a vintage coffee shop or an eating place around Hoian. 
The pungent spicy and fully-seasoned foods are the culinary signatures of Hoi An. You can move around this city and enjoy the strong flavors of its foods on a food tour with motorbikes! 
Must-try dishes in Hoi An: cao lau (rice noodles with grilled pork), banh bao vac (white rose dumplings), com ga (chicken rice), mi Quang (Vietnamese turmeric noodle), etc.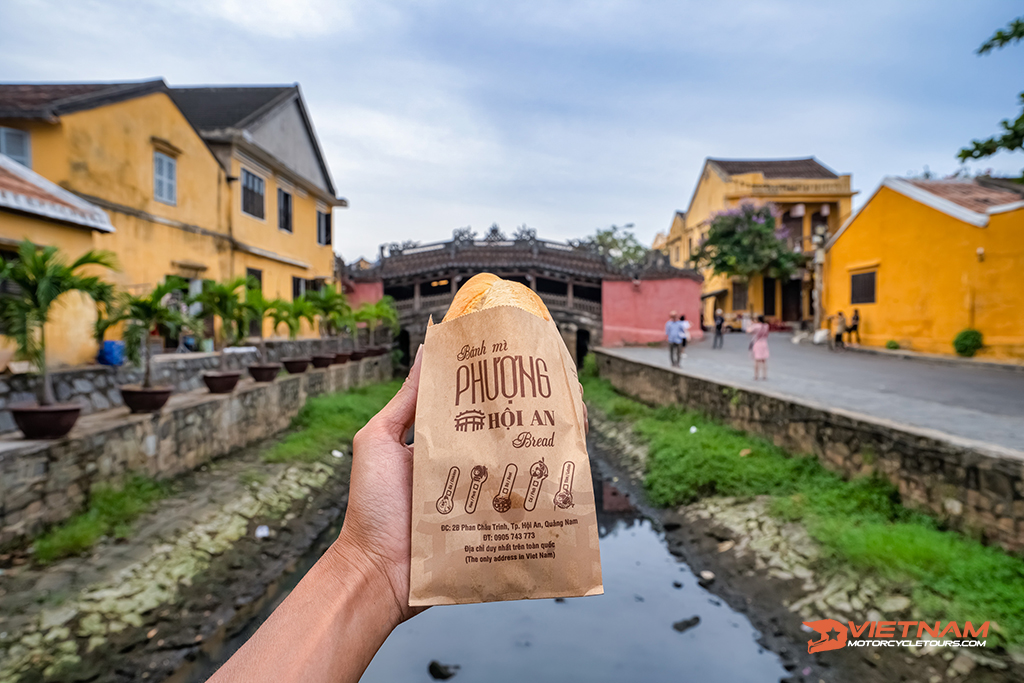 Ho Chi Minh city ( Saigon )
Saigon is a full-of-love name of Ho Chi Minh city. As the most developed area in South Vietnam, Saigon wears a fancy look with many skyscrapers and buildings.
The rushing pace is also part of such a dynamic city. Thus, riding scooters here can be the most thrilling!
People usually talk about the Notre Dame Cathedral of Saigon, Ben Thanh Market, the Central Post Office, etc., representing Saigon. 
The great energy and opportunities for growth attract people across Vietnam to come here. They plan not only for traveling but also for staying! 
Yet, the combination of different regional features marks its differences. Many foreigners fall in love with Saigon and decide to inhabit here. As a result, the local dishes become more like a mixture of spices. Put, variety is now the identity of Saigonese cuisine! 
Must-try dishes in Sai Gon: Banh mi, oc (Vietnamese shellfish), com tam (broken rice), goi cuon (Vietnamese spring rolls), etc.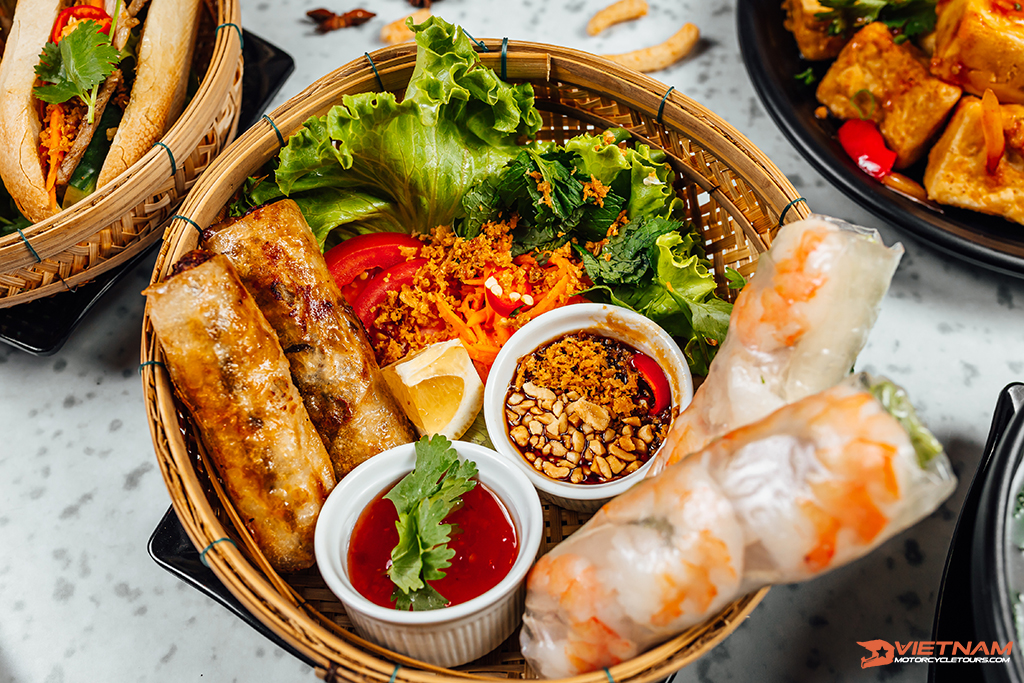 Conclusion
Do you have a passion for traveling and Vietnamese food? Vietnam food tours by motorbike 2022 are what you are looking for!
Traveling is not simply an activity of shifting from one country to another. It is an inspirational journey to explore and befriend a nation!
Vietnam has been on the list of fascinating countries for its culture and delicious dishes.  
The blog walks you through the insider tips for the best choice of a culinary tour with motorbikes. Hopefully, it could help you have exciting experiences in Vietnam! More dates and infos please check us out for more at: https://vietnammotorcycletours.com/
What riders have said about us on Tripadvisor!