Intro
Vietnam is well-known worldwide as a beautiful country with many mysterious sceneries for explorers to find. Due to its terrain, riding a motorbike is the best way to take in its views. That is why a motorbike tour through Vietnam has become a trend.
However, planning such a trip can be quite a challenge. That is why we prepared this guide on how to plan a Vietnam motorbike tour for first-time travelers. 
How to Plan a Vietnam Motorbike Tour for First-Time Travelers? 9 Tips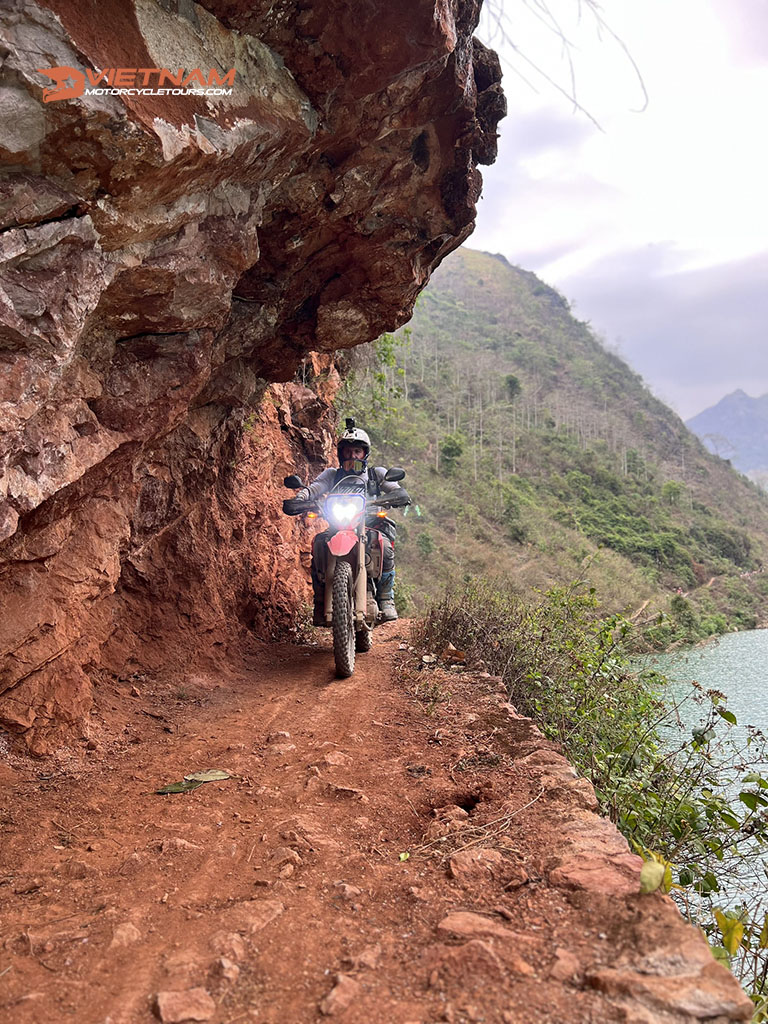 Pick The Right Time 
There are two seasons in Vietnam, the dry season and the rainy season. The dry season spans from November to April, while the monsoon season stretches from May to October. These two seasons are very different, and the rainy season is especially unfriendly to motorbike riders.
The reason for this problem is due to how heavy the rain can be in the rainy season. Your vision is extremely limited, so you don't get to enjoy the scenery, and the risk of accidents happening is very high. There is also the problem of the road being in a worse condition from heavy rain all day rounds.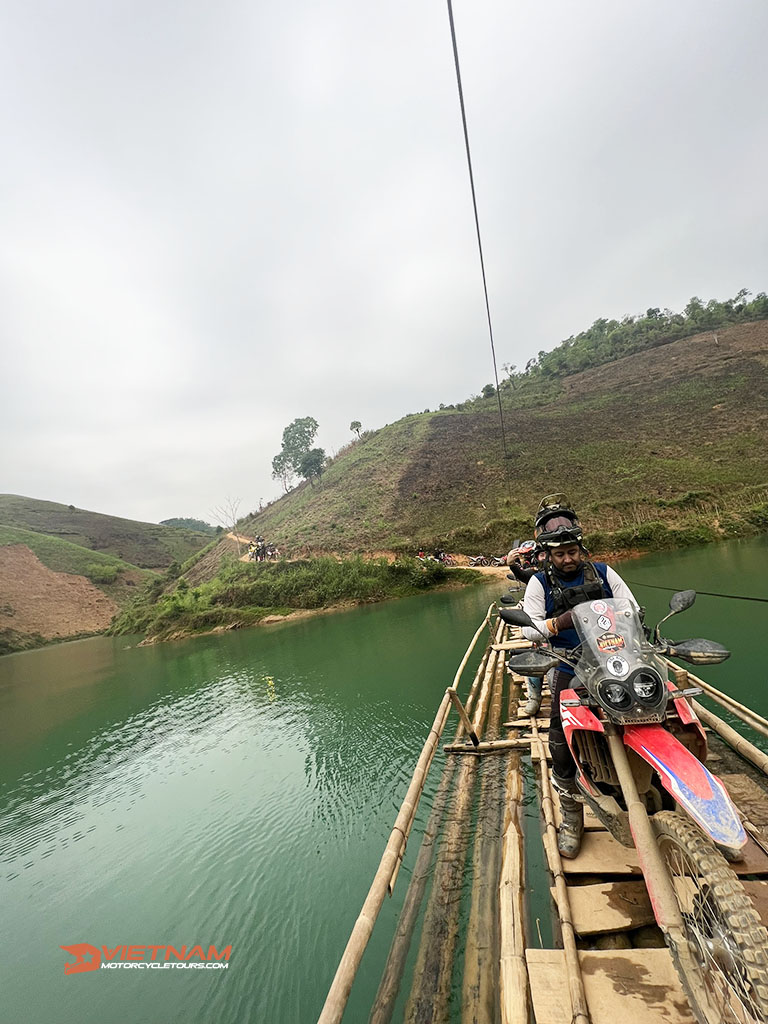 These two issues are especially problematic if you want to do a motorbike tour around the mountains, as these roads are already dangerous by themselves.
In the dry season, the roads are generally in better condition, and you have a much clearer view of the distance. That is why you can enjoy all the scenery that Vietnam offers and not worry about accidents around the corner.
> Learn more: When is the best time to ride motorbike in Vietnam
Try All The Local Cuisine
There is no denying that Vietnam is among the best in Southeast Asia when it comes to food. Vietnamese cuisine is well-known for its diversity, vibrant flavors, and fresh ingredients. That is why a motorbike tour through Vietnam is not complete if you don't try the foods.
For example, you should check out all the internationally famous Vietnamese dishes such as Pho, Banh Cuon, Banh Mi, and all the traditional cuisines at each specific location. One prime example is Nha Trang and its incredible seafood scene.
Get Some Travel Insurance 
Travel insurance is often overlooked, but it is very important for any type of trip, especially a motorbike tour. Good travel insurance protects you from all kinds of unforeseeable circumstances.
Some prime examples include roadside accidents, thefts, medical expenses, etc. These can be very expensive to get rid of once they happen, so it's better to be safe than sorry.
Do remember to use the travel insurance plan that specifically covers motorbike riding. After all, you will be spending a lot of time on that bike.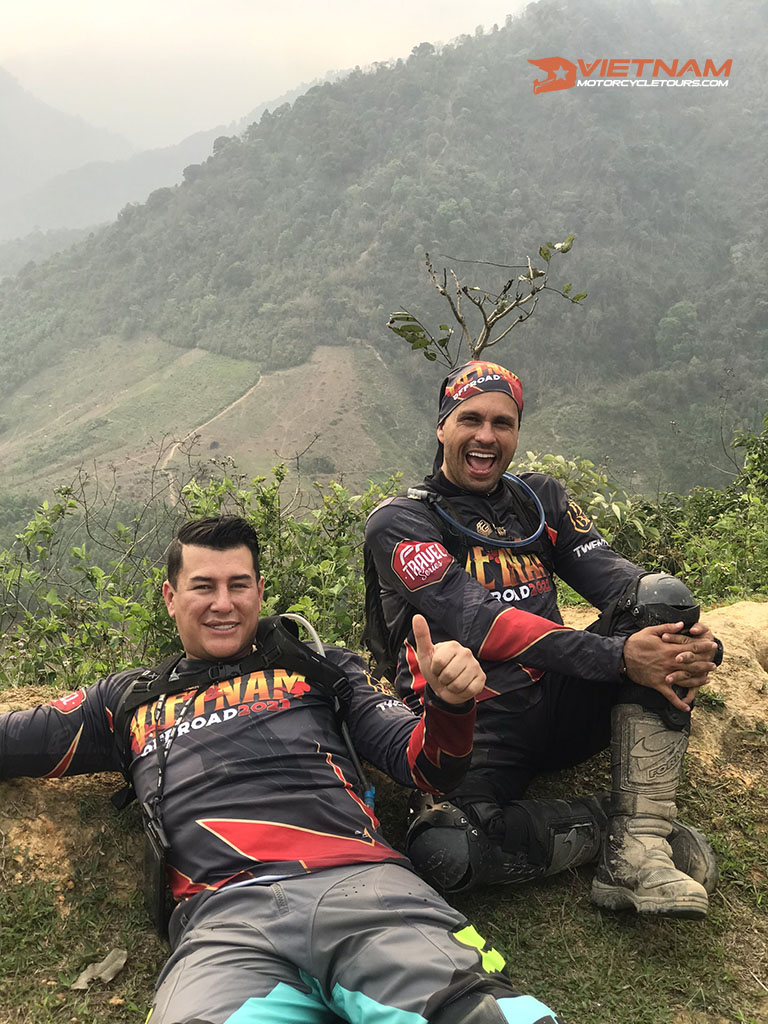 Plan Your Route Beforehand With Google Maps
You will be surprised by the complexity of Vietnam's road system. That is why we recommend always planning out your itinerary beforehand. Google Maps is a perfect tool to complete this task, as it gives you distance, direction, and even the estimated travel time.
Making use of Google Maps' power lets you avoid all the pesky highways. Instead, you can enjoy all the scenic mountain routes that not many people know about.
Make Sure To Visit Northern Vietnam
There is no arguing against the overwhelming beauty that Northern Vietnam treats you. It has some of the best views you can enjoy, ranging from terraced rice fields and stunning mountain roads to ethnic minority villages.
That is why you should always include at least one place in northern Vietnam in your itinerary. For example, you can try to visit at least Sapa, Ha Giang, or at least the Phong Nha Ke Bang national park, home of the largest cave in the world.
View more: The best motorcycle tours North Vietnam 2023-2024
Take Day Trips When Visiting Major Cities
Don't just invest all your focus on the primitive beauty that Vietnam abundantly offers. There are also many bustling cities, each having its own unique attractions and food scene.
In the beginning or middle of your life, you should include at least one day trip to major cities. Some good examples include Nha Trang, Ho Chi Minh city, and Hanoi. They always have incredible scenery nearby, like the Mekong Delta, Khe Sanh, and Ninh Binh.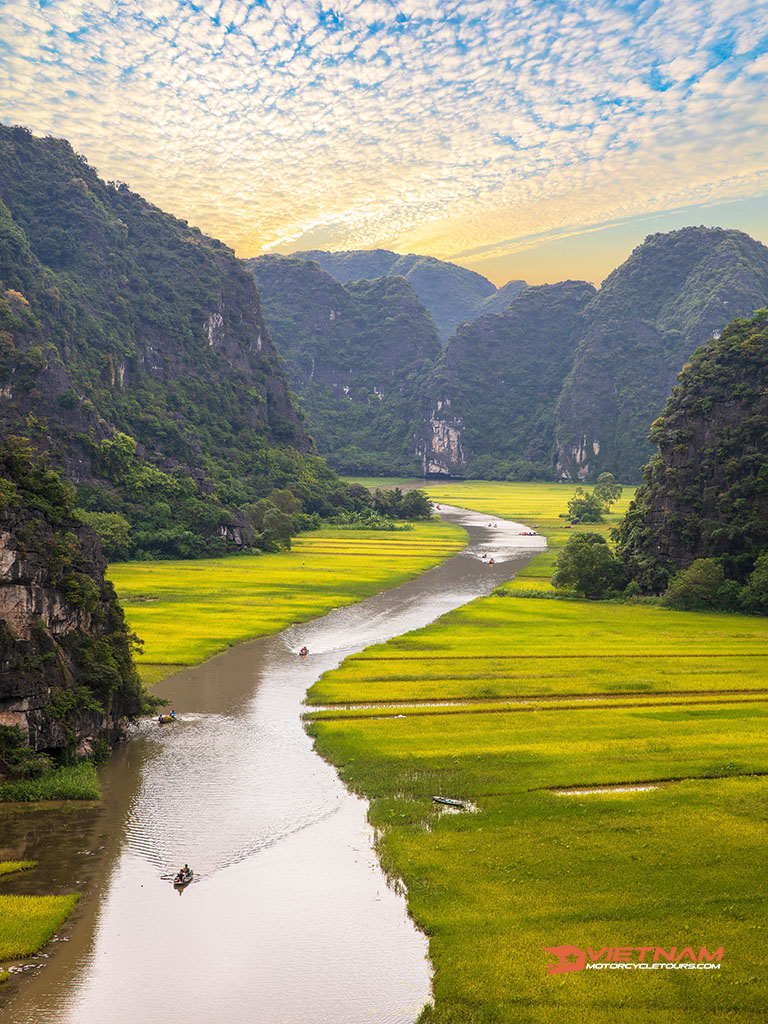 Place Trust In Vietnam Airlines To Fly
Before jumping on your bike and starting the motorbike tour, you must get on an airplane to come to Vietnam. That is why choosing a good airline is vital.
Vietnam has a lot of airlines. However, not all of them are reliable. Some are prone to delays; others have horrendous customer support. Among them, Vietnam Airlines shines the most due to its huge selection of flight paths, good customer support, and almost no delay.
We highly suggest this airline if you want to cover long distances while being comfortable.
Choose The Correct Accommodation Option
You will find a huge range of accommodation options in Vietnam, from luxurious 5-star hotels to basic guesthouses. That is why you can always find a perfect choice if you do your research thoroughly.
For example, guest houses and motels are light on the budget, yet you run the risk of losing your belongings. The hotels are pricey, but you can rest assured of your safety.
Beware Of The Road Condition
The road condition issue is not that bad when it comes to major cities. Still, we will be going into no man's land, so the maintenance there leaves a lot to be desired.
As long as you pay attention to your surroundings and wear proper protective gear like helmets, there should be no issue.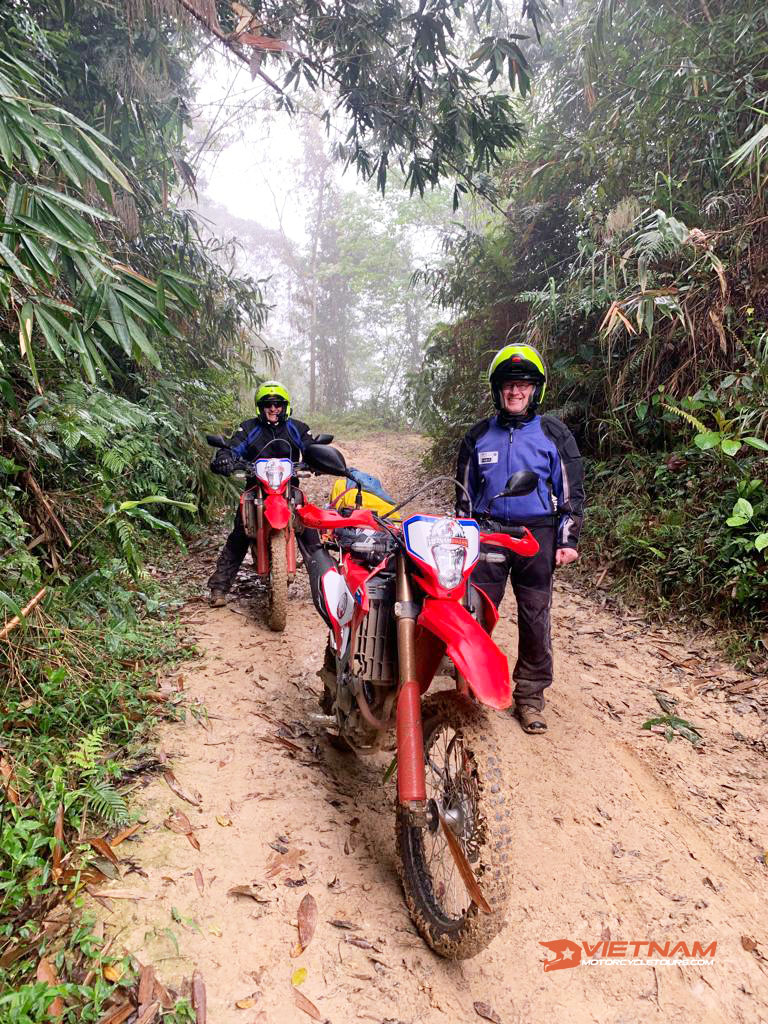 Conclusion
This guide shows you how to plan a Vietnam motorbike tour for first-time travelers. It can look overwhelming, but if you can research and plan carefully around our guide, it will be an unforgettable experience.
Another tip we want to give is to always reach out to local travel guides for advice and recommendations. Doing so can save you a lot of time and effort.
Now, share this post with your pals and gear up for a Vietnam motorcycle tour!
What riders have said about Vietnam Motorcycle Tours on Tripadvisor!