Day Tours From Ho Chi Minh City On Motorbike – Latest Guide
Book a tour: Day Tours From Ho Chi Minh City On Motorbike – Latest Guide
Overview
Trip Outline
Trip Includes
Trip Excludes
Gallery
Booking
FAQ
Introduction
Never let limited time and budget stop you from having the best Ho Chi Minh City Motorbike Day Tour. Right outside the city, natural gems are ready to be discovered within a day.
Pack your bags while reading our guide for day tours From Ho Chi Minh City on motorbike with the most reasonable itineraries for you to explore.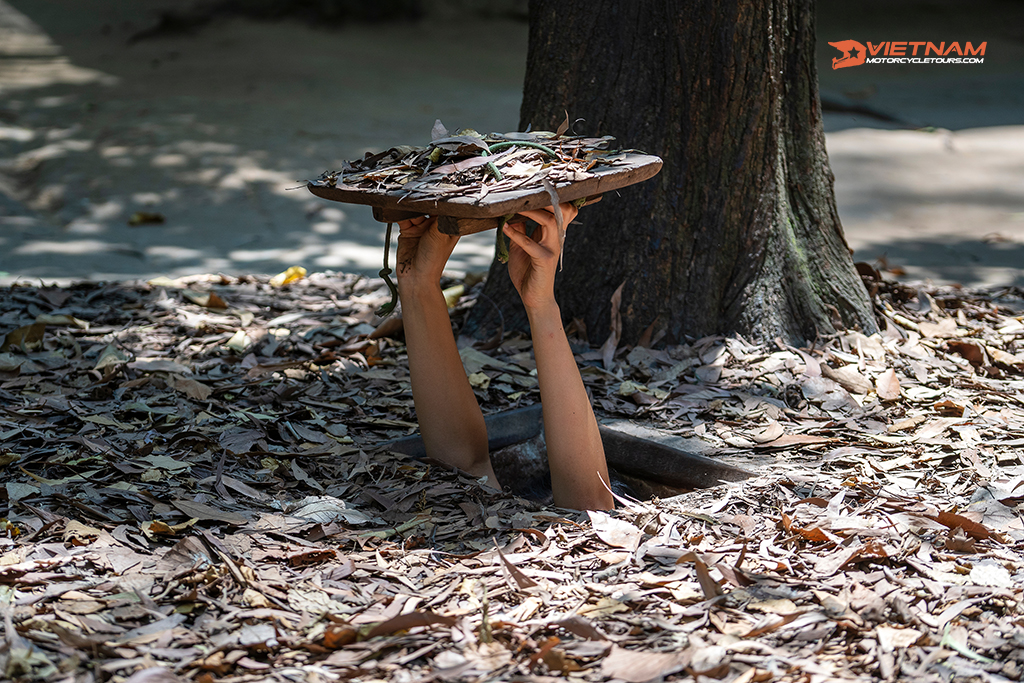 Best Day Tours From Ho Chi Minh City You Can't Miss 
Tan Lap Floating Village Motorbike Tour
If you're seeking mosquitos, a peaceful getaway, or both, these day tours from Ho Chi Minh City on Motorbike bring a chance to immerse yourself in the wonders of nature. 
Distance: 100 kilometers away from HCMC center
Must-try food: Fish hot pot, dried fish with mango salad
Top activities:
Cruise down the giant marshland on a canoe: After buying a ticket of about 60 - 130,000VND/person, the boatman, aka a local guide, will take you through a forestry terminal in which you can explore the amazingly distinct ecosystem and vast bird sanctuaries. What kinds of birds do you wish to see once in your life?
Sightsee on top of the observation tower: if you want to grasp the whole view, the place will help you see all the majesty and immensity of the forest and the cement road through the melaleuca forest. 
Visit the bird taming area: Whether or not you are a nature photographer, it's worth visiting the area to see different kinds of rare birds coming here for nesting and living. Also, it'll be a good idea to bring a flycam along. The scenery captured from above won't be a waste.
Keynote for you: Since the landscape of the eco-tourism area changes significantly within seasons. It's best to visit from September to December every year to see the best scenery. 
My Tho Motorbike Tour
If you want to feel a bit of the Mekong Delta vibe, this place deserves a spot in your Southern Vietnam motorbike tours. The road is straightforward, so it should not take you more than 2.5 hours of riding.
Distance: 70 kilometers away from HCMC center
Must-try food: Hu Tieu My Tho - rated as the best dish Gordon Ramsay's ever tasted
Top activities:
Get yourself amazed by Vinh Trang Pagoda: this ancient Southern architectural gem is recognized as a national-level historical-cultural relic and named the "unignorable" spot for any visitors.
Ride your motorbike onto Rach Mieu suspension bridge: As you're on your ride anyway, spare some time to ride onto the bridge and enjoy the breath-taking view of the Upper Mekong. Wear your helmet tight, ready for the strong wind and super uprise. It'll be one of the most thrilling experiences you'll ever have on a motorbike.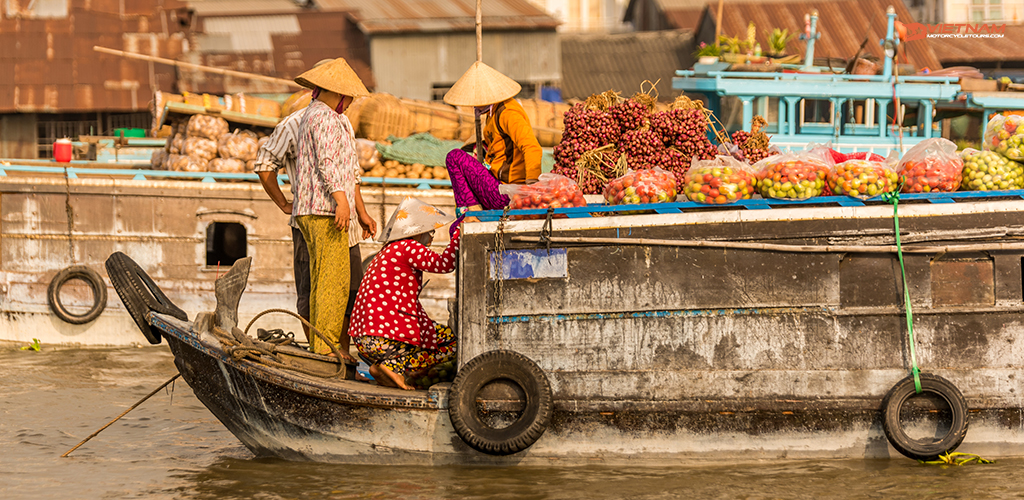 Cu Chi Tunnels Full-Day Motorbike Tour  
Reading and watching videos about this place is nice, but would you rather experience it yourself? Set your foot here, take in the historical vibe, and listen to the legendary Vietnam War. Let's reminisce about all those sacred and heroic moments!
Distance: 70 kilometers away from Ho Chi Minh City center
Must-try food: Grilled heifers with fermented fish sauce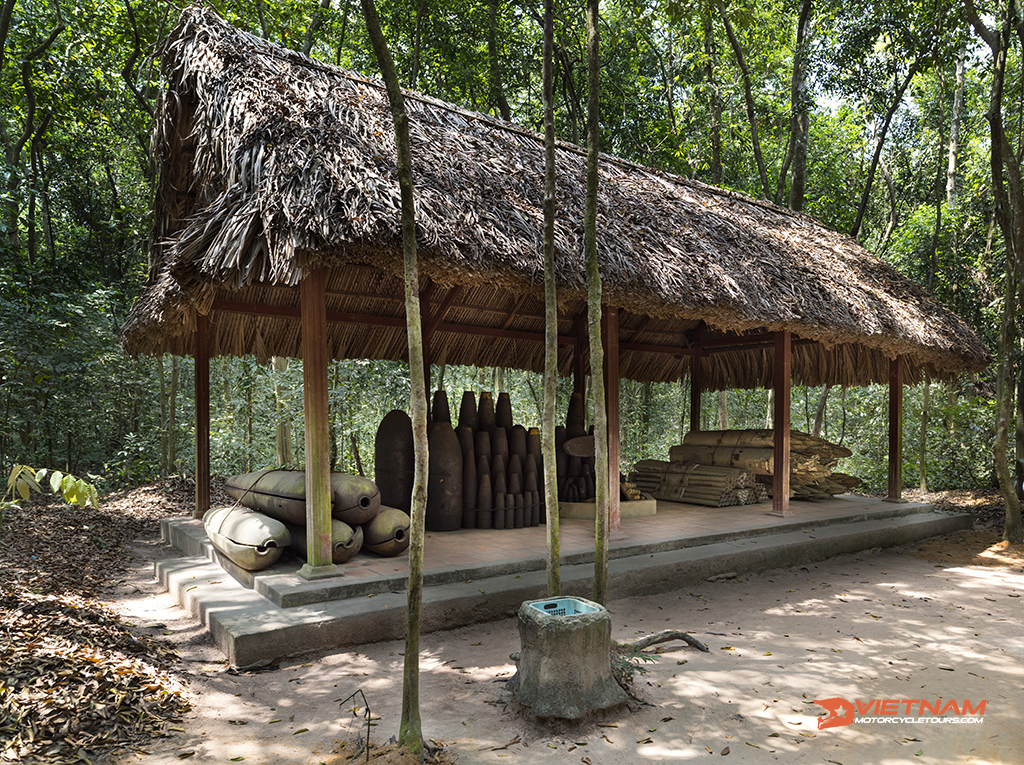 Top activities:
Crawl through the most famous tunnel in Vietnam: With only 120 meters of crawling, visitors will be amazed by how strategically designed and masterfully crafted the underground system is. They will better understand how hard the soldiers used to live and fight in wartime. 
Visit the shooting area: As Vietnam is a gun-free country, this one has become the most popular area for visitors who want to try shooting. They will be able to shoot AK, M16, and pistols for only 50,000VND/60 minutes/person. That's super cheap for a thrilling experience, though. 
Visit the war zone re-enactment area: This place offers you more than seeing how the death traps attack invaders. Vivid models, incredible history, and proud storytellers will showcase in front of your own eyes the entire battle without missing a single detail. 
Visit the Cu Chi Wildlife Rescue Station: The rescue station is located between Ben Dinh and Ben Duoc, about 1km from the Cu Chi Tunnel area. It has rescued and treated 3600 stranded or sick rare species before returning them to the wild. So, we highly recommend you take some time to visit and understand more about the work of the wildlife guardians.
Can Gio 1-Day Motorbike Tour
It seems we've got a bias for greenery and unspoiled nature up to now. That makes sense, though. What else can help escape the hustle and bustle of Ho Chi Minh city better than a motorbike tour to Can Gio?
Distance: 50 kilometers away from Ho Chi Minh City center
Must-try food: grilled seafood, Vietnamese pancakes with fish sauce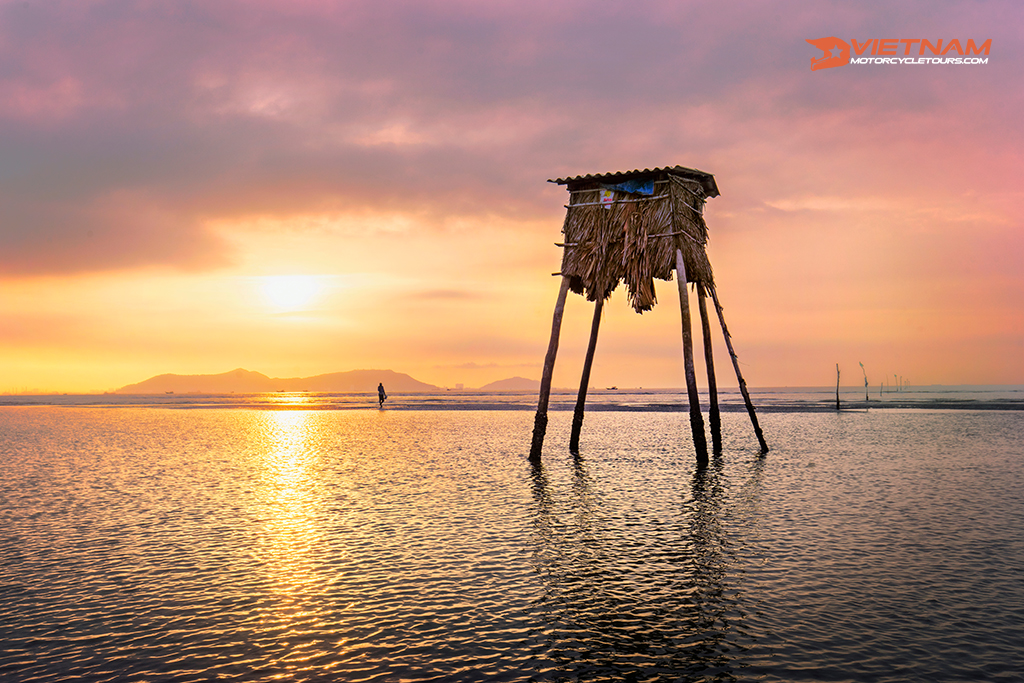 Top activities:
Vam Sat Ecopark: Coming to this zone, you can't help but be awed by numerous engaging activities like exploring many mangrove forests, catching crabs, crocodile fishing, and visiting the bird sanctuary.
Wander on Thanh An Island: From the port, you need to park your motorbike and take a 30-minute ferry to reach this island. The pure white salt granaries and towering rocky beaches is a worthwhile experience for any visitors. 
All of these four destinations are easily reachable by many kinds of transportation. Yet, it will be best to travel by motorbike because you'll be able to say that you got an exclusive and authentic experience after all. 
Let the wind tear through your hair, roar in your ears, and sweep away all the stress and tiredness! 
In Conclusion 
Motorbike day tours are literally one of the best things to do in Ho Chi Minh City. The suggested destinations are wonderful. And we know choosing can be hard work, but it pays off. 
We hope these guides on day tours from Ho Chi Minh City on Motorbike help you a lot to find the best trip with the best experience. Which day tours interest you the most? It's time to hop on your motorcycle and back to nature!
What riders have said about Vietnam Motorbike Tours on Tripadvisor?