Vietnam Discovery Through a Eastern Tear Away: 12-Day Motorcycle Tour
Book a tour: Vietnam Discovery Through a Eastern Tear Away: 12-Day Motorcycle Tour
Overview
Trip Outline
Trip Includes
Trip Excludes
Gallery
Booking
FAQ
Short Introduction
Duration: 12 days, 11 nights.
Distances: 1230 km.
Get on this trip to discover the culture and cultural beauty, as well as get insight into the local life in Northeast Vietnam. This handcrafted Eastern Tear Away: 12 Motorcycle Tour perfectly fits any level of riders with several different routes.
This incredible expedition starts in Hanoi, the capital of Vietnam then heads to Bac Son Valley, located in Lang Son City near the China border. Following the winding mountain roads, you will reach the striking landscape of Ban Gioc, and the most majestic waterfalls.
We assure you that you will get lost in the beauty and tranquility of Cao Bang, a mountainous city composed of limestone karst peaks, wild jungle, lakes, and rustic villages.
You will also be beyond impressed with the majestic landscape of towering cliffs and stretching mountains in Dong Van Karst Plateau Geopark. Nevertheless, you will also have the chance to immerse yourself in the natural wonders of terraced rice fields sculpted into hills in Bac Ha and Sapa! Wrap up the trip in Hanoi. Scroll down for details!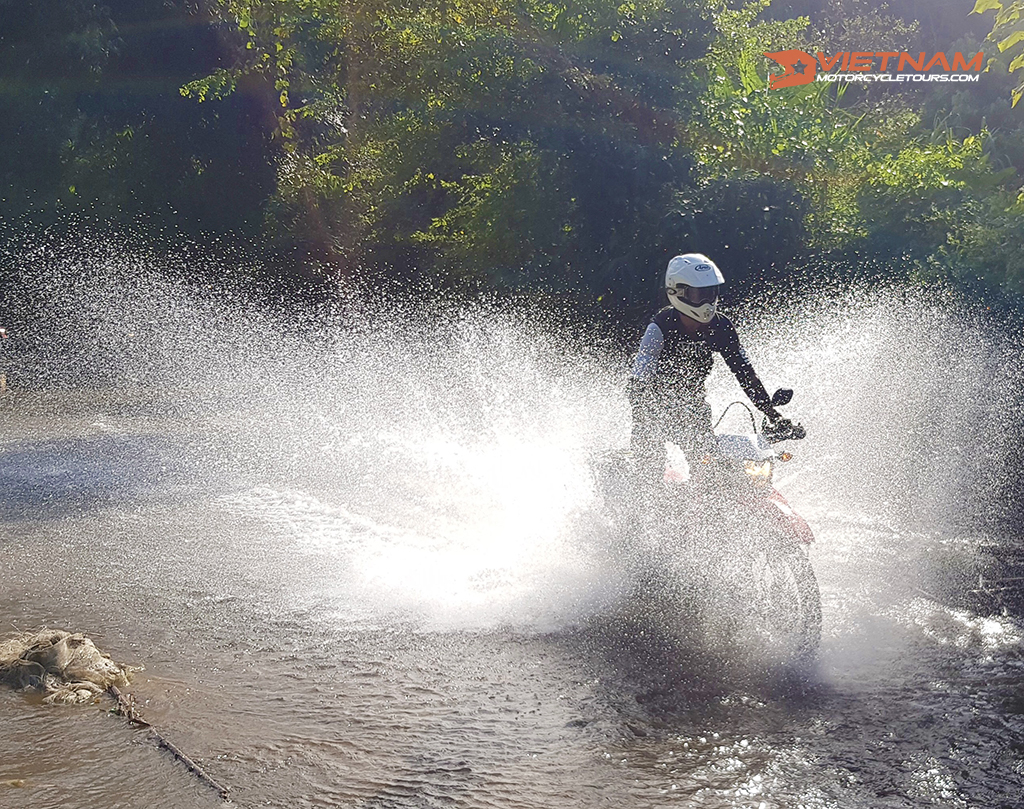 EASTERN TEAR AWAY: 12-DAY MOTORCYCLE TOUR OVERVIEW
Hanoi to Bac Son
Leave the bustling Hanoi behind and head to Bac Son, a picturesque valley northeast of Lang Son Province. Following the new highway, you arrive in Lang Son City. Then, continue riding on small quiet roads to reach Bac Son - surrounded by a stunning landscape of lush green paddy fields and mountain ranges. 
Later, you arrive at Tay's local house for an overnight stay. Take a rest or spend time with the hosts to get insight into their culture.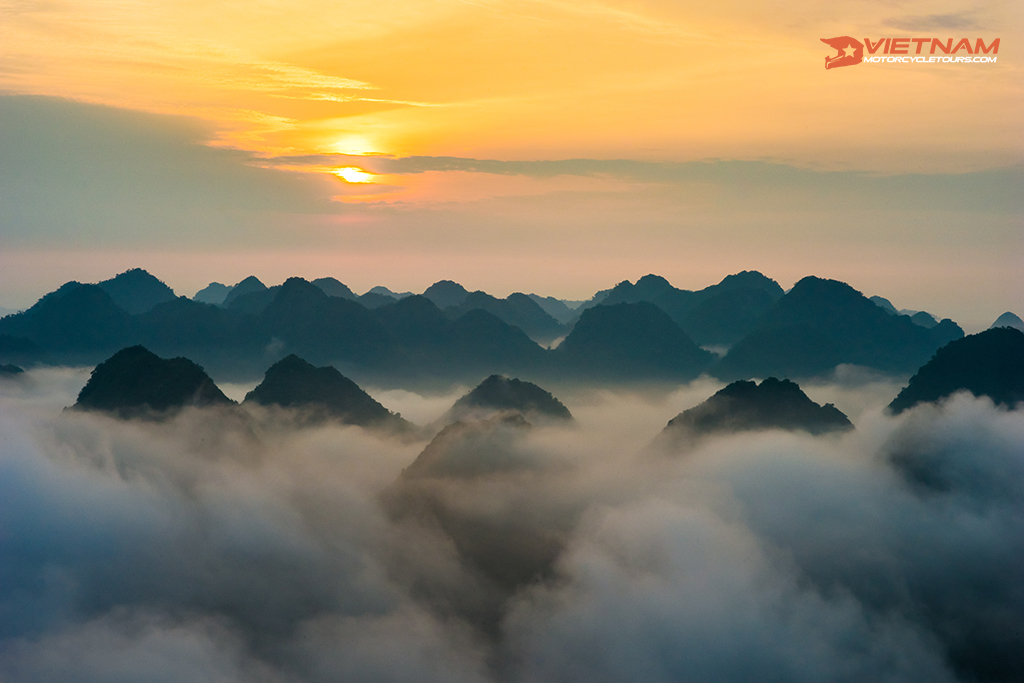 Bac Son to Ban Gioc 
Say goodbye to the hosts and hop on the motorcycle for a challenging yet rewarding journey to Ban Gioc Waterfalls. Dirt trails and uphill roads lead you to breathtaking landscapes in Northeast Vietnam. The beautiful setting of small houses and the paddy fields scattered in the mountains captivate any travelers. 
The most memorable part of today's schedule is to ride along the historic Highway 4, where Viet Minh soldiers performed numerous raids passes within this region. 
Arrive in Ban Gioc late afternoon and spend the night at either a homestay or a small hotel.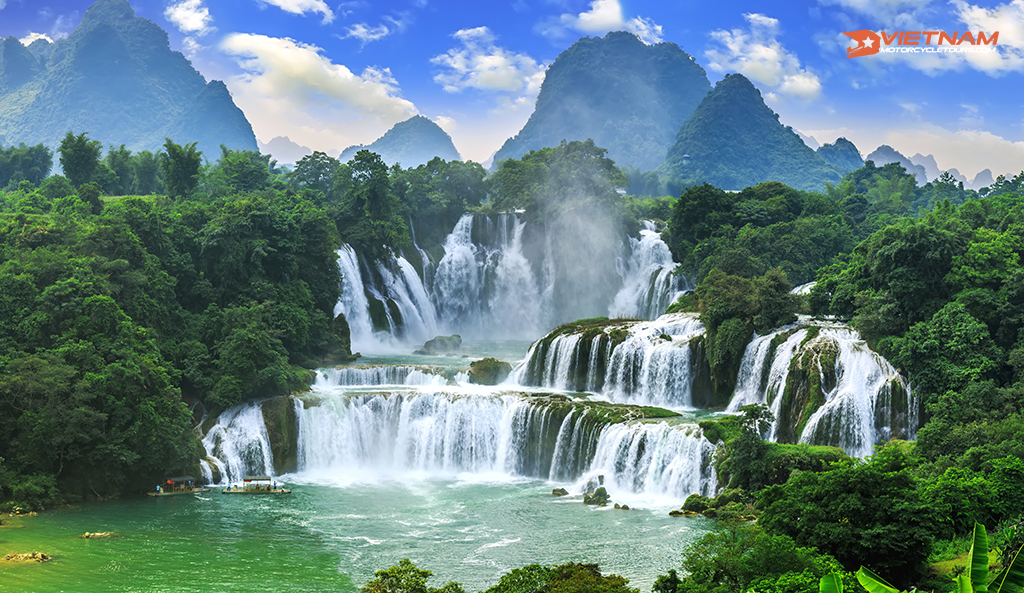 Ban Gioc to Cao Bang 
On the 3rd day, enjoy a leisure ride to Ban Gioc Waterfall - a beautiful natural wonder. Ban Gioc is the most desired place for nature-loving and adventurous tourists. 
Amidst the deep forest, Ban Gioc makes beautiful settings of cascading waterfalls spanning hundreds of meters across the border between Vietnam and China. 
After lunch, continue your expedition to Cao Bang, the gem of Northeast Vietnam. Immerse yourself into the astonishing landscape composed of limestone karst peaks, wild jungle, lakes, and rustic villages. At the end of the day, spend the night at a small hotel next to the night market.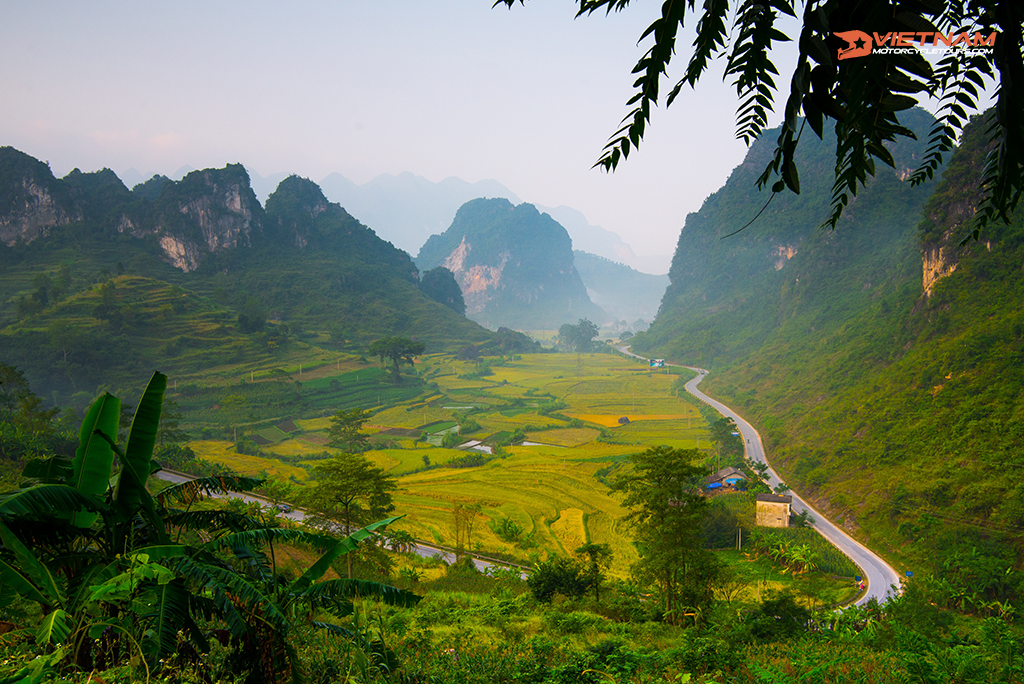 Cao Bang to Bao Lac
Leave Cao Bang's poetic landscape behind and head to Bao Lac. Bao Lac is considered the ethnic crossroad connecting Cao Bang with Ha Giang or Ba Be. 
Let's prepare ahead for a long motorcycle ride if you opt to pay a visit to Uncle Ho's Cave in Pac Bo before going to Bao Lac. Or else, you can choose to leisurely ride straightaway to Bao Lac.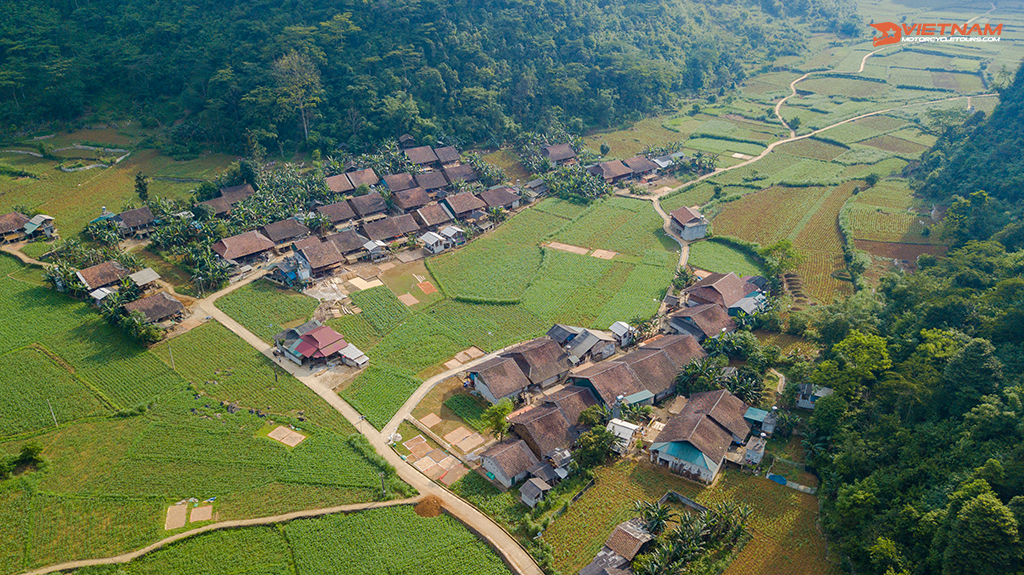 Bao Lac to Dong Van 
After breakfast, let's prepare for an amazing ride to Dong Van Karst Plateau Geopark. Boasted by a wild and majestic landscape, Dong Van allures any visitors with the astonishing beauty of towering cliffs and stretching mountains. 
You will encounter many ethnic people along the way.  Keep your camera on to snap the striking landscape you see along the way! After arriving in Dong Van in the afternoon, chill out the day with beers.Today could be one of the best motorbike riding in Ha Giang.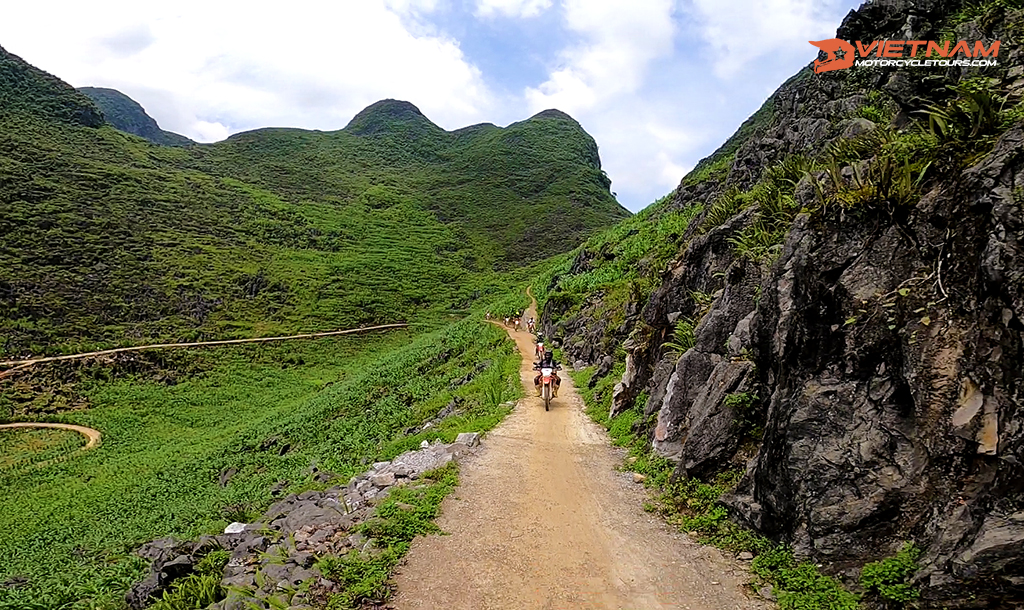 Dong Van
Enjoy the whole day free for relaxation or make a slide trip to Lung Cu Flag Pole, Meo Vac Town, Don Cao Fortress, and Hmong King Palace. Today is one of the best motorcycle tours in Vietnam.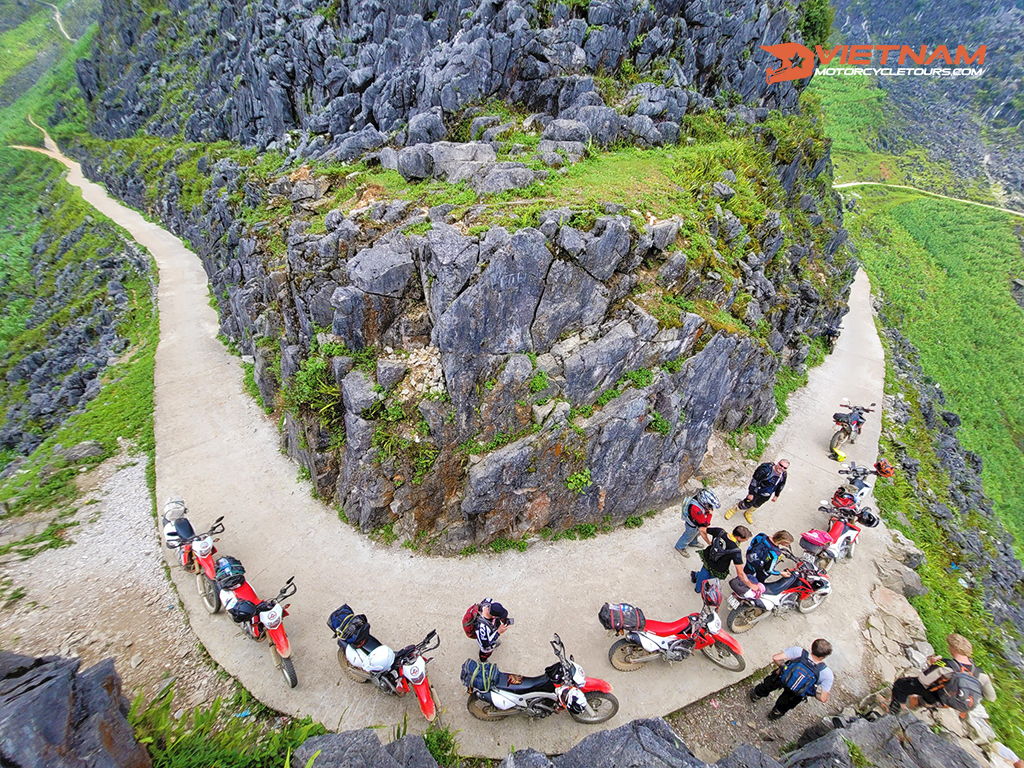 Dong Van to Du Gia
Continue your scenic ride through mountainous trails to Du Gia Village. Today's journey passes majestic rugged limestone peaks,  pine forests, and nice valleys before reaching the tiny hamlet of Du Gia.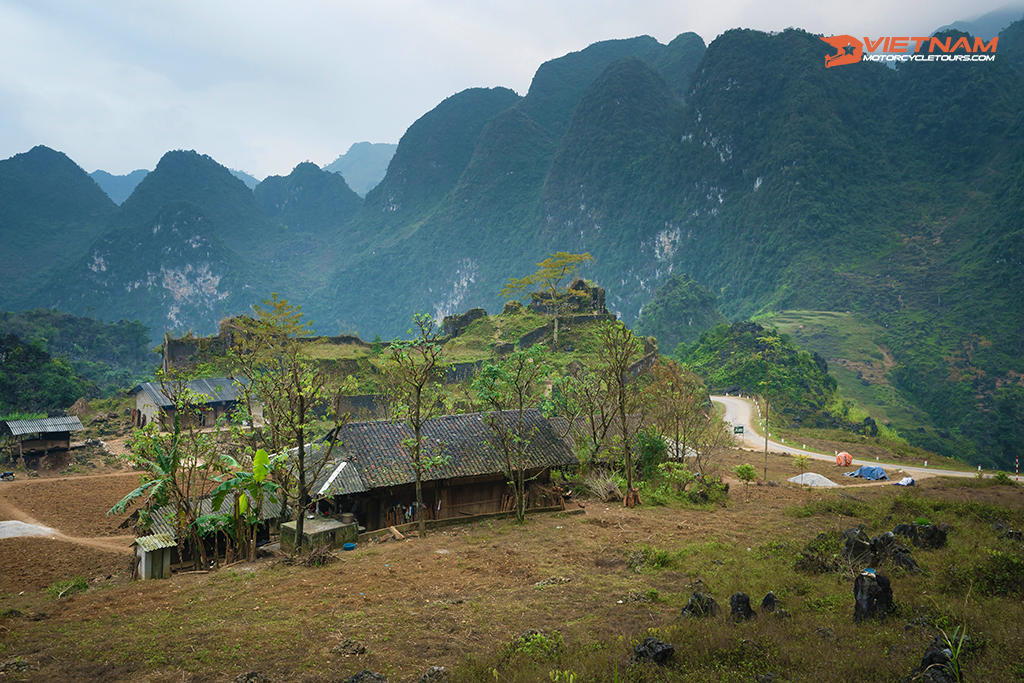 Du Gia to Hoang Su Phi 
Hoang Su Phi is destined in today's expedition, the home of many ethnic groups and scenic terraced rice fields sculpted along the mountainside.
From Du Gia, we ride down Highway 4 and then pass by Ha Giang City. Continue following Highway 2, and we arrive in Hoang Su Phi. Upon arrival, take in the enchanting beauty of highland hills and seemingly endless rice fields. 
Today, depending on your interest and riding experiences, we can opt to drive along the highway or follow small trails. At the end of the day, check-in and relax at a small hilltop resort.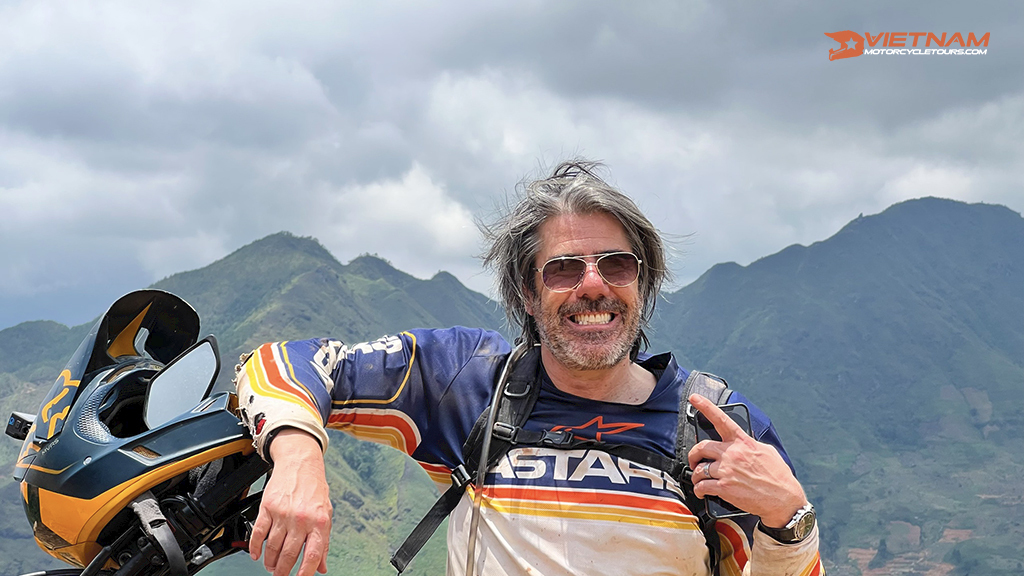 Hoang Su Phi to Bac Ha
After breakfast, prepare for a leisure ride and a photography day! Keep riding on the zigzag mountainous roads. You will reach Bac Ha. Keep your camera ready to capture the breathtaking sceneries of splendid mountain ranges, hidden valleys, and spectacular rice terraces.
We will also visit Bac Ha Market if the day falls on Sunday. As the largest and best ethnic market in the region. On Sundays, hill tribe people from nearby villages gather at the market to socialize,  drink, eat,  get a haircut, and buy goods and food for the next week. Tonight, we will stay at a local house.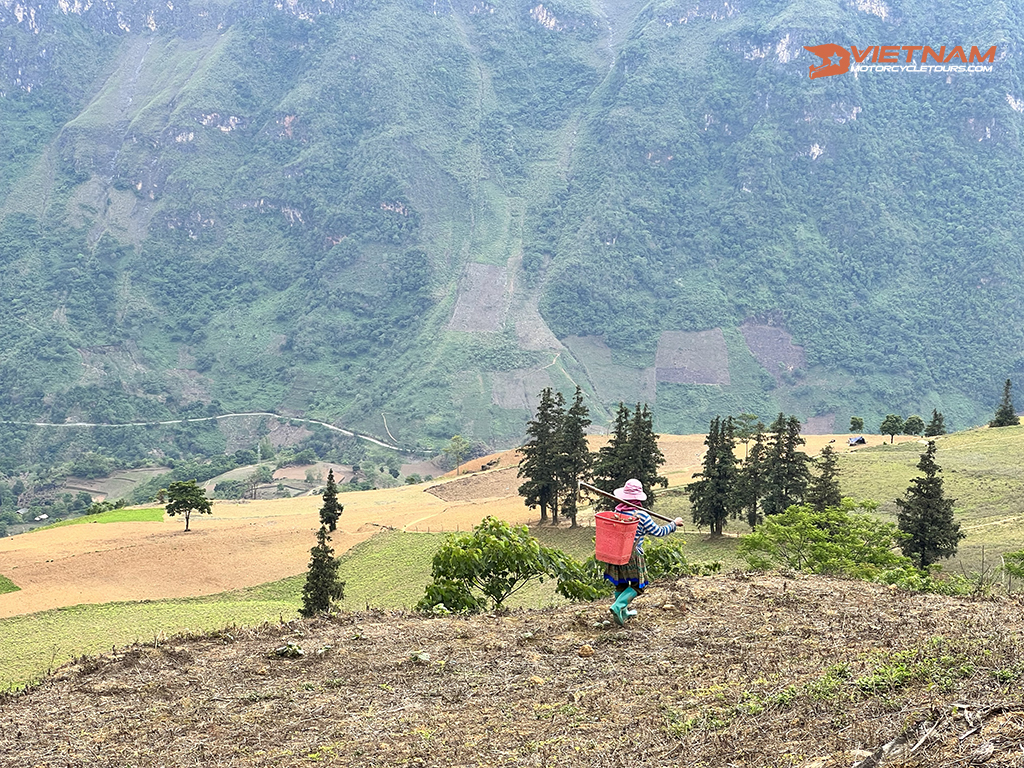 Bac Ha to Sapa
We spend today taking back roads to Sapa. This remarkable journey takes us to pass Sapa's less-traversed areas. Along the way, beautiful check-in scenery of mountain ranges, lush green hills, silky clouds, and idyllic valleys. Observe local people who are working in the fields or walking along the road. 
After that, check in and relax at a small local homestay in a more secluded spot.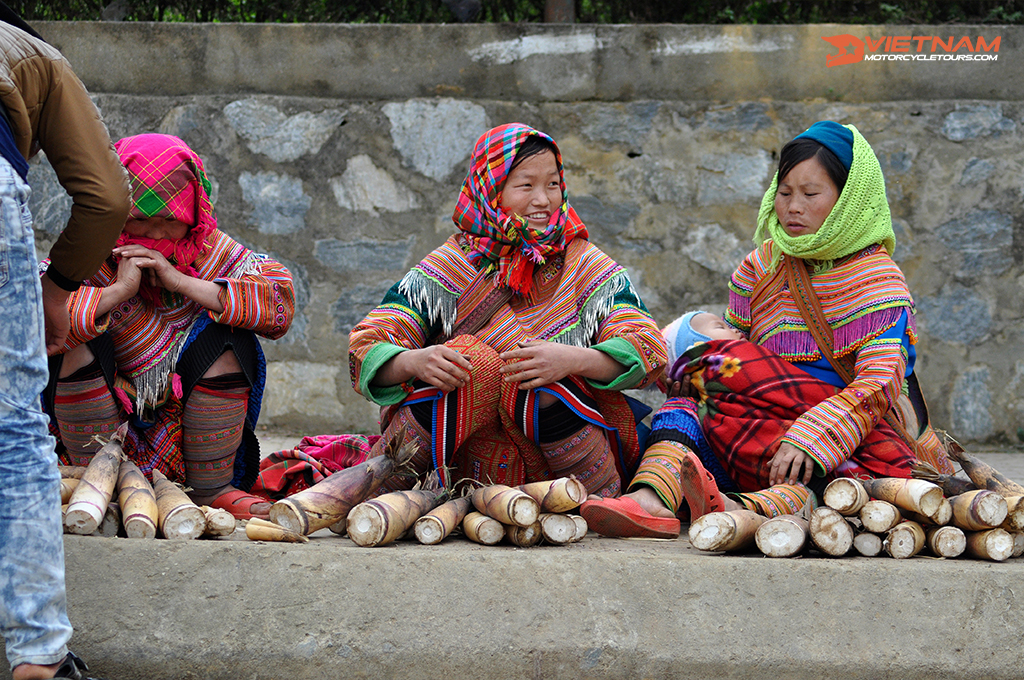 Sapa Free day
This marvelous Eastern Tear Away: 12 motorcycle tour is coming to its last days. You will spend this free day for your discovery or relax before coming back to Hanoi the next day. 
There are many amazing places and fun things for you to discover around a busy Sapa town or immerse yourself in the picturesque landscape and local life.  
In the evening, Sapa's main town is also an interesting place for you to discover. The coffee shops, bars, and restaurants get busier with both locals and travelers. Or else, let's try Sapa's cuisine as it is very delicious!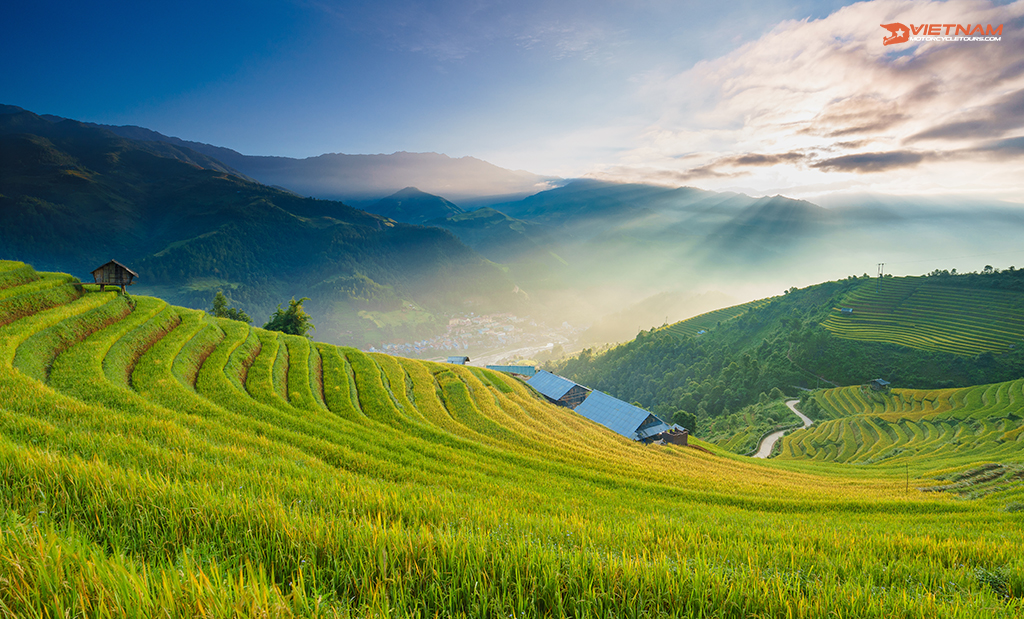 Sapa to Hanoi 
We take a detour from Sapa to Lao Cai or Pho Lu to drop off the bike or get on busier roads passing Sapa Town. After offloading motorbikes, we enjoy snacks and take a private bus back to Hanoi. In the evening, enjoy a farewell party and drink.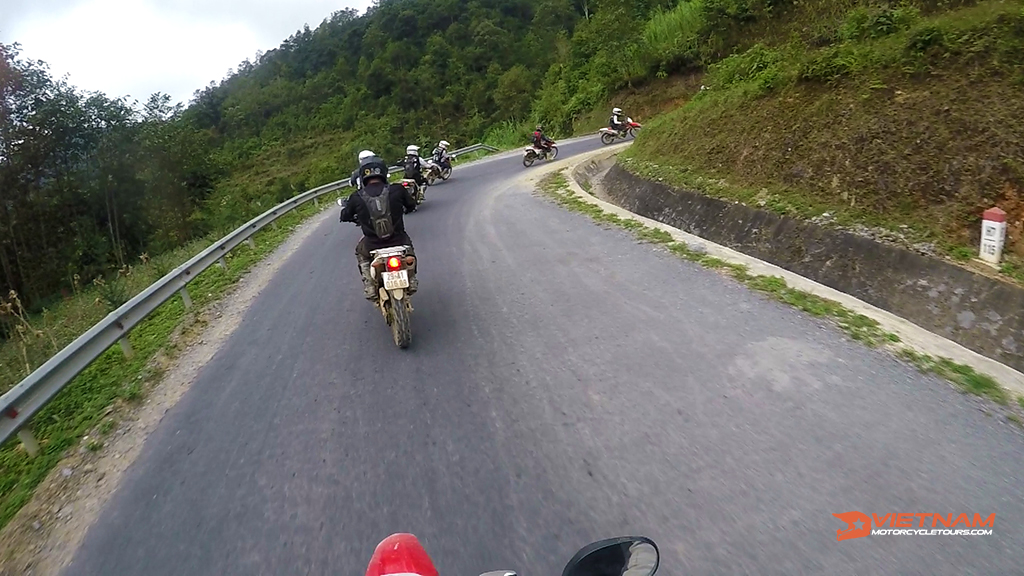 Conclusion
A trip like the Eastern tear way:12 motorcycle tour is well-crafted for an amazing expedition to discover the best of Vietnam. You will not only explore the breathtaking landscape but also get insight into local life, from the bustling city to the minority group. 
Before embarking on this nice journey, we highly recommend you do intensive research about the roads and traffic rules and especially have a good preparation for health. The trip could be a bit challenging for any little experienced riders. 
We wish you a fantastic and safe trip! See you in the next post!
What riders have said about Vietnam Motorbike Tours on Tripadvisor!