Northern Hold Out Motorbike Tours – 11D 10N Best Found Trail
Book a tour: Northern Hold Out Motorbike Tours – 11D 10N Best Found Trail
Overview
Trip Outline
Trip Includes
Trip Excludes
Gallery
Booking
FAQ
Introduction
Northern hold out offers you the best experience of all times! There is on road, off-road, and even the happy road!
You will taste the flavor of Northern not only in the city but deep in the forest and at the top of the mountain, which are considered breathtaking routes that any motorcyclist craves to set foot there at least once!
Without further ado! Let's start the tour!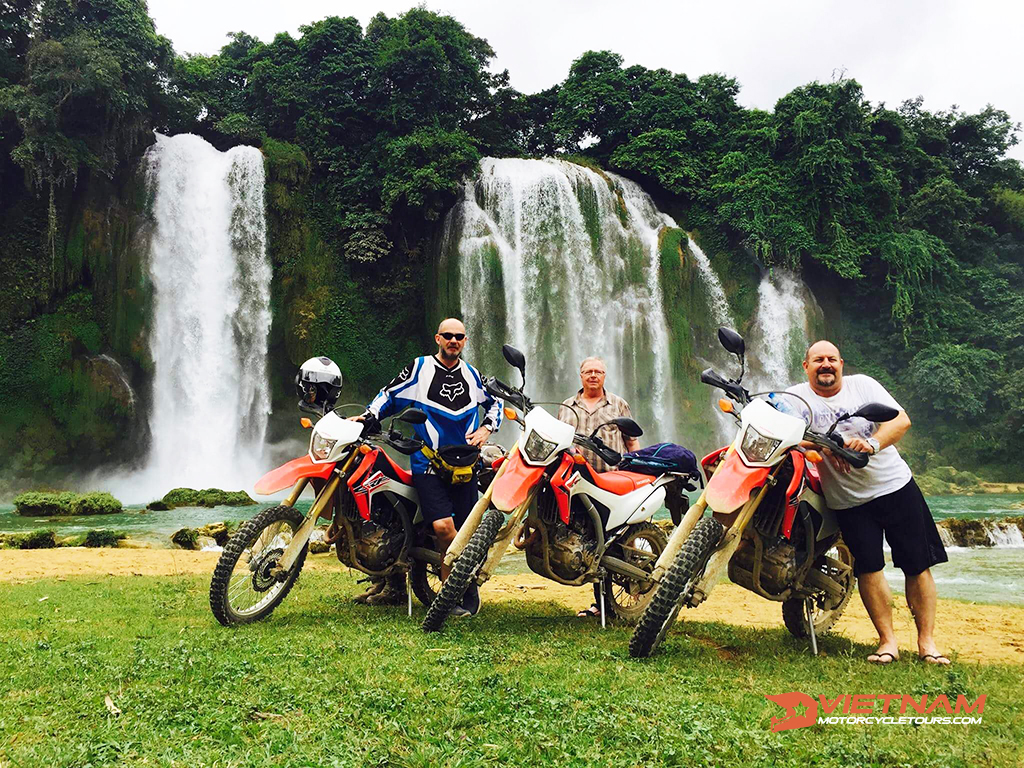 Northern Hold Out Motorbike Tours - Best Found Trail Overview
Preview Of The Tour
Route: Ha Noi - Thac Ba - Na Hang - Nam Dam - Du Gia - Dong Van - Meo Vac - Bao Lac - Cao Bang - Ba Be - Ha Noi motorbike tours
Duration: 11 Days + 10 Nights
Accommodation: homestays +hotels + eco-lodge
This journey takes you across Vietnam's center north via locations and routes that both domestic and foreign travelers do not visit frequently. Afterward, we head north to Ha Giang, considered as Vietnam's most beautiful and exciting place for motorcycle tours. 
Then we circle back and spend the day relaxing on the beautiful and the best natural lake - Ba Be. If the high mountains and breathtaking landscapes are what you are looking for, the route is for you! 
Day 1: From Hanoi To Thac Ba Motorbike Tour
Distance: 163.5 km
Riding time: About 1.5 hours
We have to leave Hanoi, which is never enjoyable. So we accept hardship on the first part of the first day to get as much mileage as possible. Next, we will drive on calmer roads to one of the best lakeside resorts, and then we will go swimming, unwinding, and enjoying local specialties.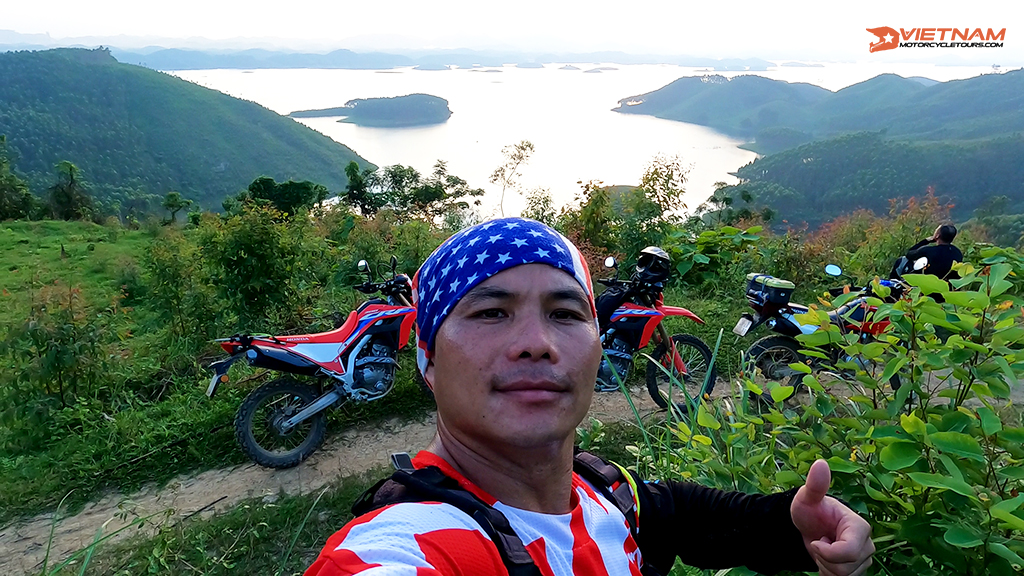 Day 2: From Thac Ba To Na Hang Motorcycle Tour
Distance: 138 km
Riding time: About 3.2 hours
We set off towards Na Hang, ready for our following day. However, on the route, we will deviate from the major roads and hunt for any tiny trails we may follow. 
Na Hang belongs to Tuyen Quang province. This is a little town that tourists largely neglect. Therefore, you will most likely see just natives. If time allows, we will rent a boat to ride to a nearby waterfall after arriving at our booked homestay.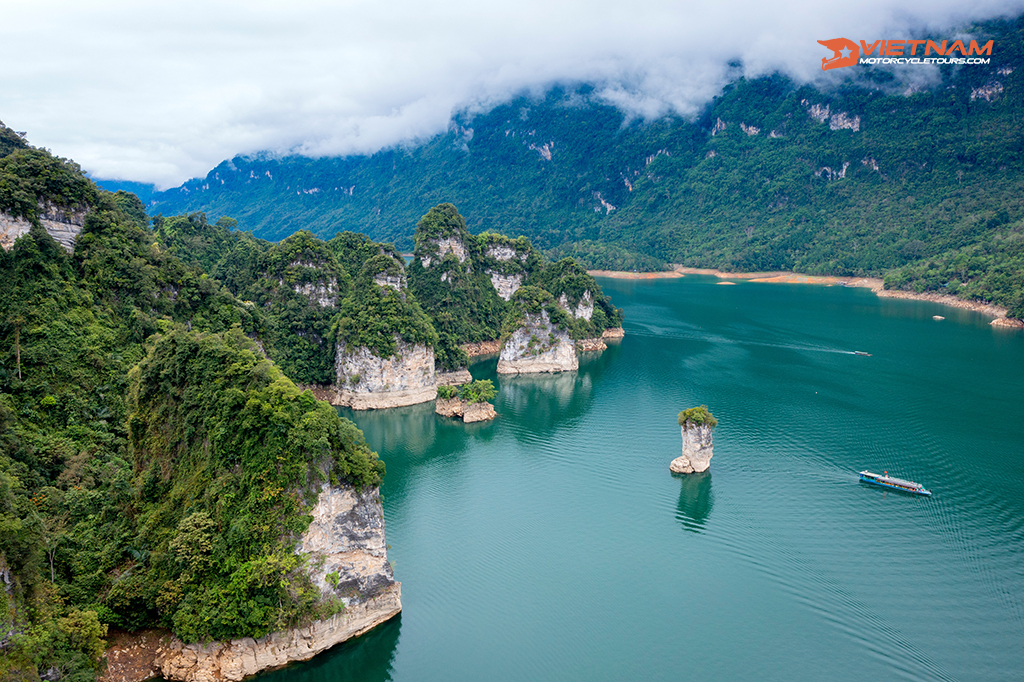 Day 3: From Na Hang To Nam Dam Motorbike Tour
Distance: 79 km
Riding time: About 1.5 hours
On the third day, we will drive across the route to Ha Giang, where we will see Nam Dam. Nam Dam is renowned as a minority town approximately 45 kilometers from Ha Giang city. 
With its geographical location, Nam Ban is surrounded by stretches of the primeval forest! From above, looking down, the highland town becomes outstanding and picturesque! 
Besides, Nam Ban marks the shiny spot on the tour, making it one of the best motorbike tours in Vietnam!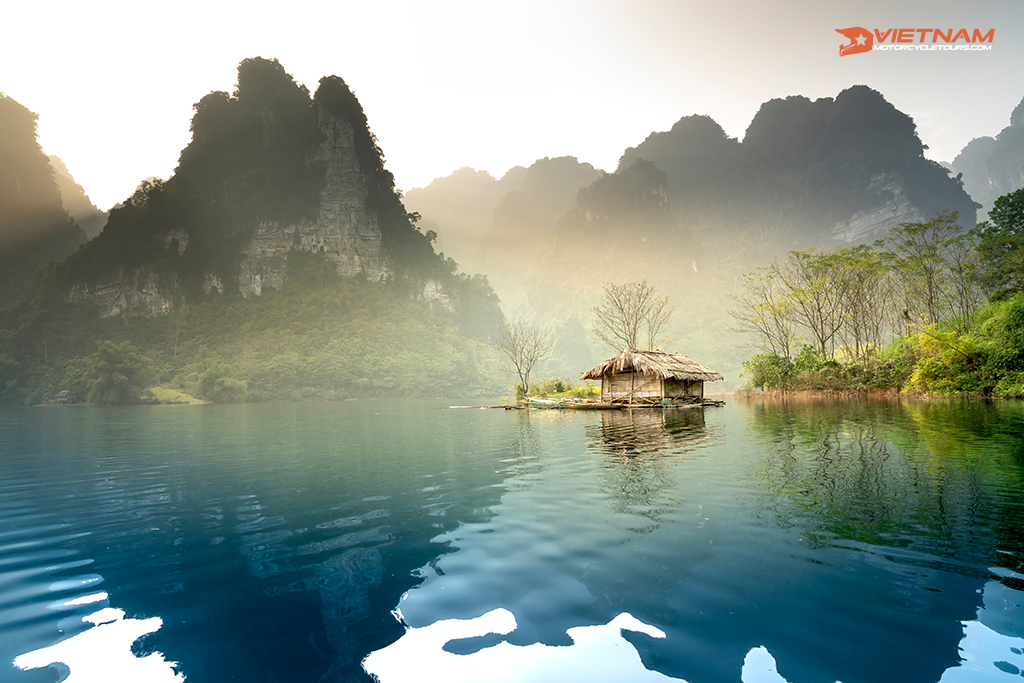 Day 4: From Nam Dam To Yen Minh Motorcycle Tour
Distance: 129.5 km
Riding time: About 3.4 hours
On paper, the fourth-day route appears to be a relatively simple trip. However, we ride a lengthy detour and then snake along the China border for a more challenging and interesting route. Next, we will return to Highway 4C - the Happiness Road and travel to Yen Minh. We will sleep at a local homestay that several backpackers trust to choose to stay over and recount some stories.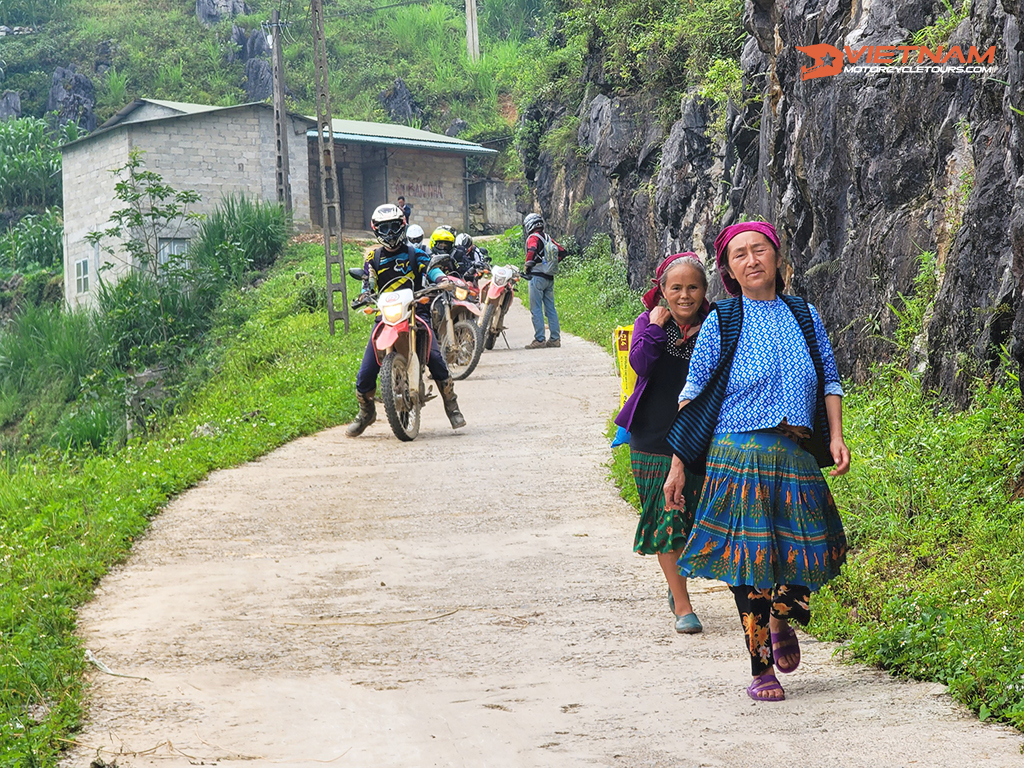 Day 5: From Yen Minh To Dong Van Motorbike Tour
Distance: 27 km
Riding time: About 50 mins
We have to reverse our steps today and take the Happiness path, but that's not an issue because this is a pleasant journey. We can stop at several places if we like as the road cuts through a super gorgeous area. 
Hmong Royal Palace and Cho Sa Phin are must-visit sites. If we have time, once we arrive at Dong Van, we will make a trip to Don Cao Fortress - the French Fort from the town perspective.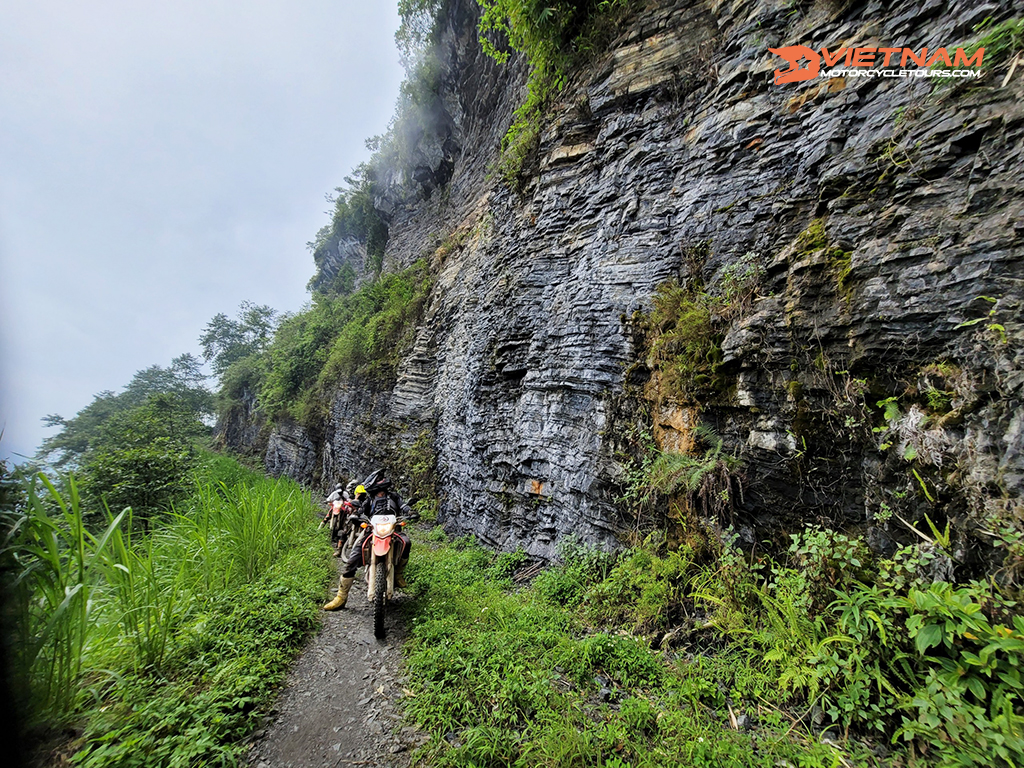 Day 6: From Dong Van To Meo Vac Motorcycle Tour
Distance: 27 km
Riding time: About 58 mins
The sixth day is another short length of road with plenty to do out there, so we go slowly and pick what we will see. The view is gorgeous but dangerous, so stay focused and observe the steepness from the mountain's side. Again, we sleep at a local homestay instead of resting in the town center. Today could be one of the most incredible day of Ha Giang Motorbike Tours.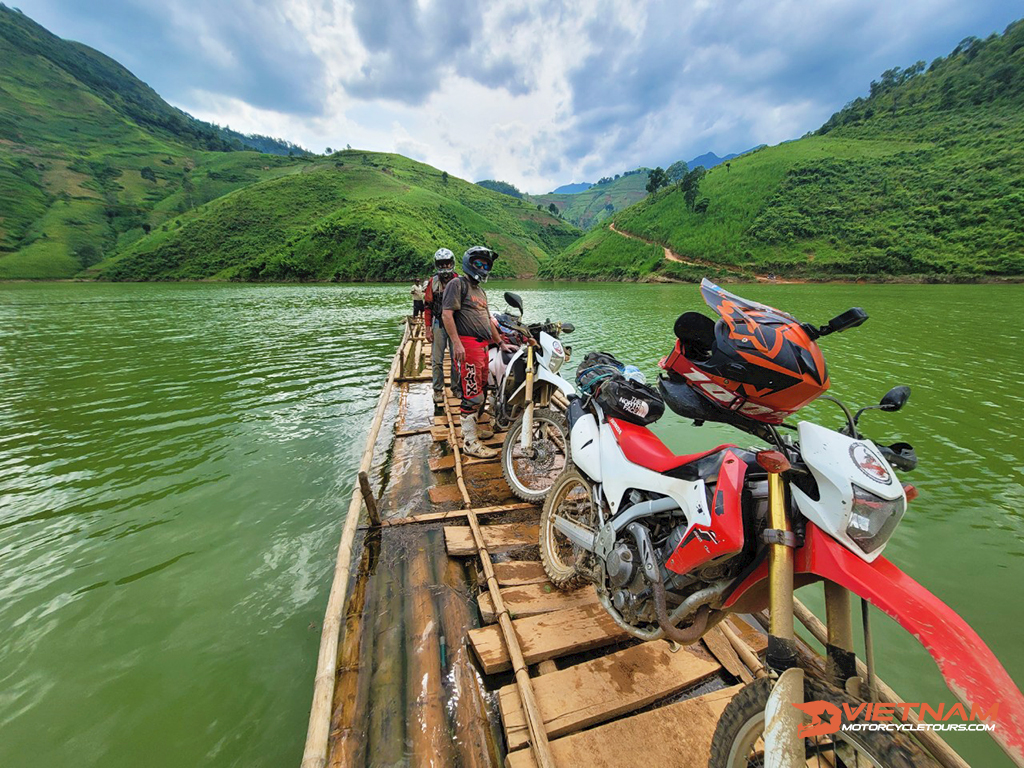 Day 7: From Meo Vac To Bao Lac Motorbike Tour
Distance: 85 km
Riding time: About 2.2 hours
We pick an alternate path down to the Cao Bang Province town - the Bao Lac. 
The routes lead us through the Ma Pi Leng pass and over the river. Next, we cross the river and arrive at Bao Lac. We will put our base here in the township. 
If God helps us, numerous activities in the market await because several flamboyantly clothed ethnic people come here to purchase and sell items. We may select between a hotel and a homestay. It is all up to how much you want air conditioning and a good shower.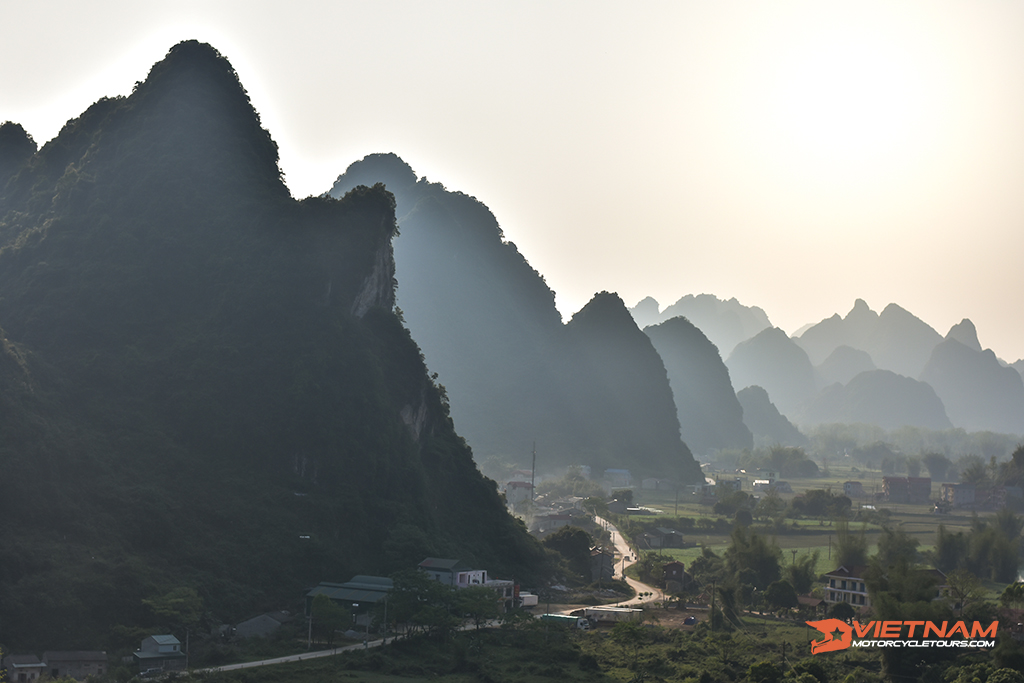 Day 8: From Bao Lac To Cao Bang Motorcycle Tour
Distance: 106 km
Riding time: About 3.2 hours
The eighth day is a pleasant trip on calm roads. 
Hence, you have two options: taking the easy or harder path. All the choices depend on the weather and our mood that day. There exists a high potential that we may take several scenic routes to an amazing geo-cultural Cao Bang. Otherwise, the journey over the hill is stunning and enjoyable. 
We can stay in the province for two days if we choose, giving us plenty of time to explore the area's jaw-dropping sites, for example, Ban Gioc Waterfall. Or we will go fast and travel to Ba Be the following day.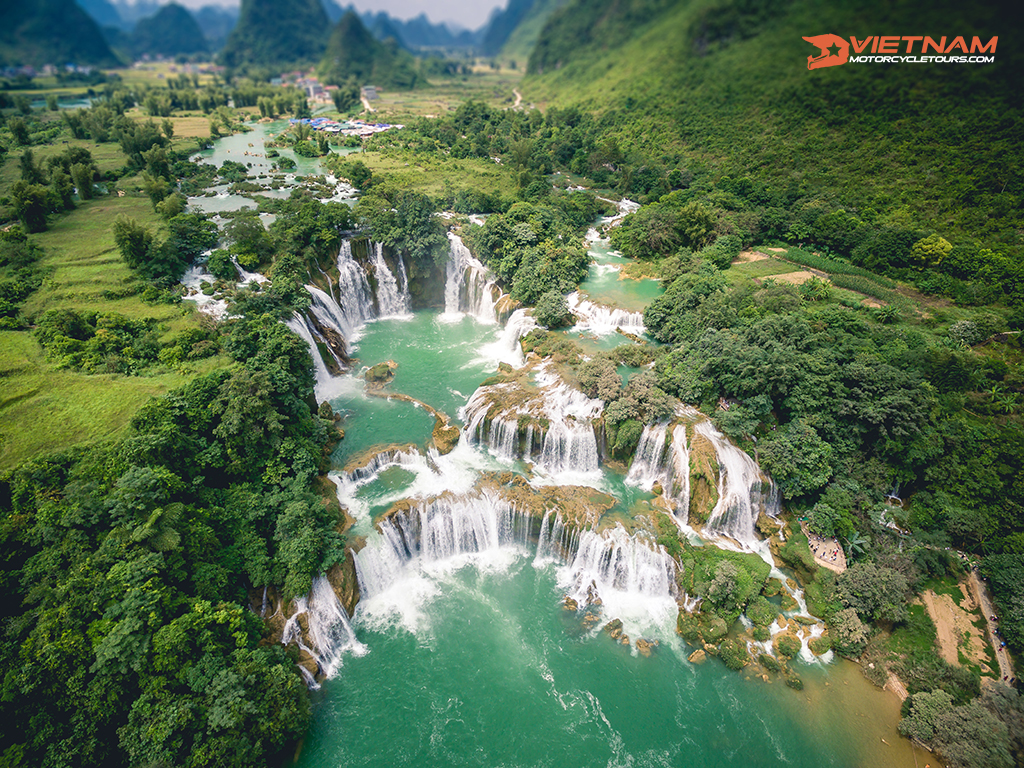 Day 9: From Cao Bang To Ba Be Motorbike Tour
Distance: 132 km
Riding time: About 3.4 hours
The ninth day is a fantastic trip that gets you through the Phia Oac Mountain and across Cao Bang Global Geopark. With a height of about 1,800 meters, you may want to dress warmly. It's a beautiful, twisting route that's a real treat to ride.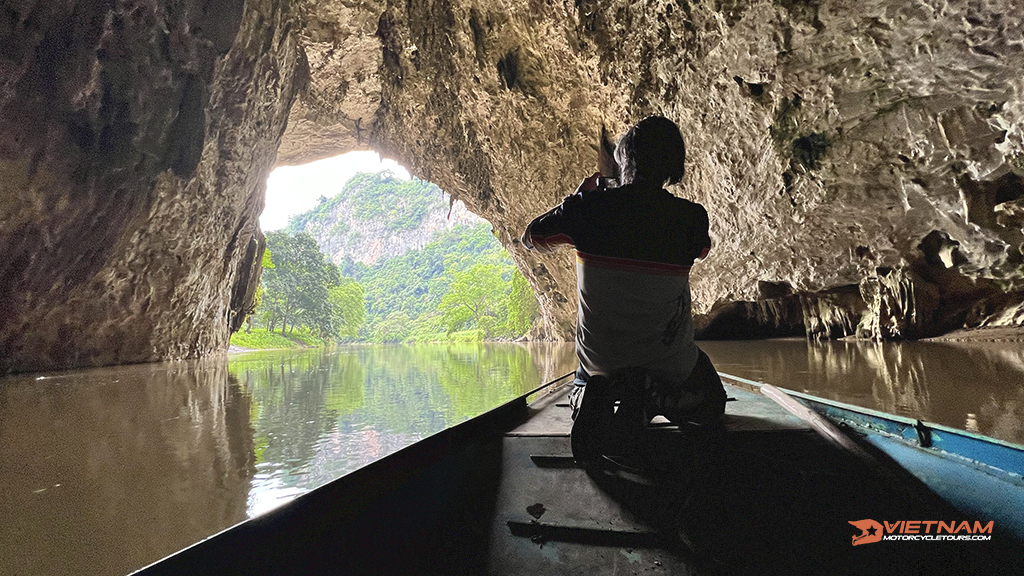 Day 10: The relaxing day - Ba Be lake
Distance: Depending on you!
Riding time: Depending on you!
The tenth day is a rest day on our trip! Therefore, make the best out of it! 
You can spend time at the lake. Diversified choices are on the table for you. Let's check out kayaking, swimming, boating, or, if you like, slaying on a hammock. We are guessing the most important component in this decision is whether or not last night's quality sleep is good. 
If we can continue without the need for a chilling day, we may go to Bac Kan municipality.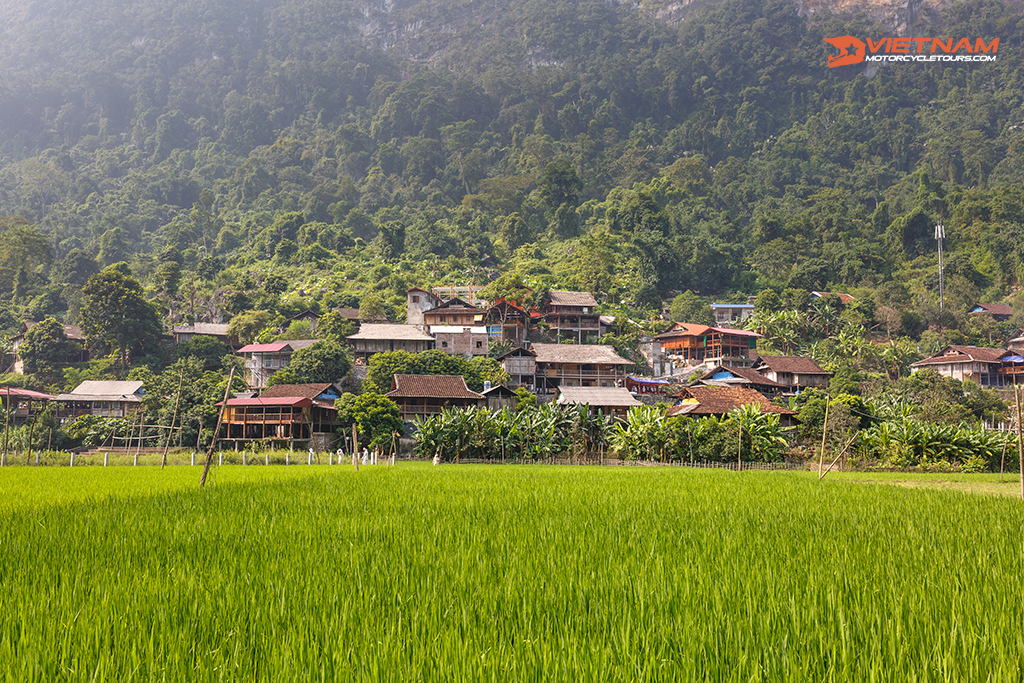 Day 11: From Ba Be To Ha Noi Motorcycle Tour
Distance: 326 km
Riding time: About 4.5 hours
The last day is a lengthy section of the road. We normally break into three 80-kilometer legs. 
The first part opens up for lovely rural roads that are enjoyable to ride. The second grows a little duller but still peaceful. The last 80 kilometers are a grind, and you must attach importance. 
You're getting fatigued, and congestion is getting worse. There is nothing but wonderful about returning to Hanoi. Our goodbye supper is waiting for you, so don't be late.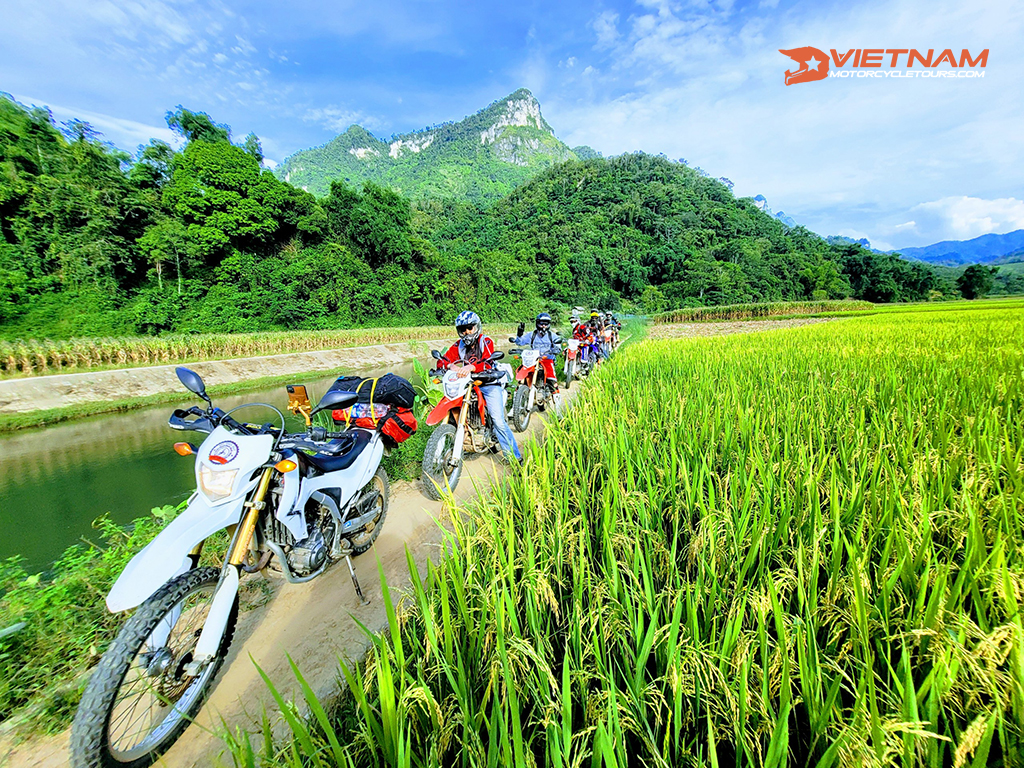 Conclusion
Northern Hold Out Motorbike Tours brings an unforgettable 11 days to you! 
Too many beautiful sights, delicious food, and friendly people will make you feel that even though you've been in the North for almost half a month, you still don't feel enough! There's still so much you want to see! 
The sense of happiness in every cell when you stretch your arms to breathe in and out at the highest mountains in Vietnam, and as beautiful as the world, Vietnam will leave good memories in you forever!
Don't forget to check other Vietnam motorbike tours for the following trip! They are waiting for your footprint!
What riders have said about Vietnam Motorcycle Tours on Tripadvisor!