It is not an exaggeration to say that Da Nang is famous as the living-worth city in Vietnam, all thanks to friendly locals, the fresh atmosphere, amazing attractions, and delicious food. 
That's why it is a big mistake when you haven't come to this beautiful region yet. Do not hesitate to make the most of your free time to explore 10+ things to do in Da Nang this summer. Many great activities are waiting for you ahead. 
10+ Things To Do In Da Nang
My Khe Beach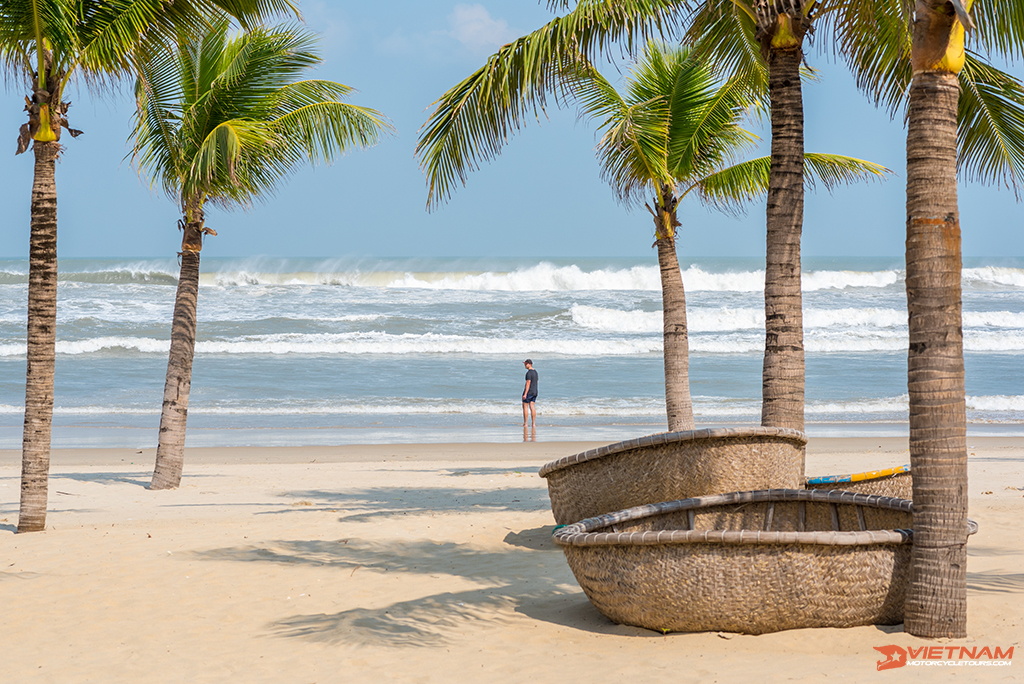 Are you interested in swimming or building a sand castle on the beach? We are sure that almost all love it, so it is the first reason why Da Nang is worth a visit. 
This city is famous for its beautiful beaches, whereas My Khe Beach is the most famous and glamorous one. There are a series of activities for travelers to experience, such as surfing, swimming, parasailing, or simply sunbathing on the white sanded beach. 
My Khe Beach is also ideal for a family vacation with hotels, restaurants, and bars located near this location. What you need to do is cross over the road and set foot in a restaurant for dinner. 
As My Khe always brings a pristine look and a peaceful feeling to people once coming here, it is always busy whether day or night. 
In the early morning, you can immerse yourself in the seawater and enjoy the sparkling dawn. When the sun sets, it will be best to do exercise, have a meal, drink, and chill out.
View more Dirtbike Tours in Vietnam 2022-2023
Non Nuoc Beach
If My Khe is not your best pick, then let's go to Non Nuoc Beach with a more relaxed and chilled atmosphere. It is quite far from the city center, so the number of visitors here is less than the My Khe one. 
Despite a remote feel, Non Nuoc Beach provides visitors with many thrilling leisure activities, especially surfing, and several beach restaurants and bars. Enjoying a night at the beach with a dish of mouth-watering fresh seafood and a glass of cocktail will be a fantastic experience in your life. 
However, it is not the best thing you will get in Non Nuoc Beach. If you have time, let's enjoy your whole day in one of the premium resorts. Of course, you can still go to the beach privately and have a personal traveling vacation. 
Dragon Bridge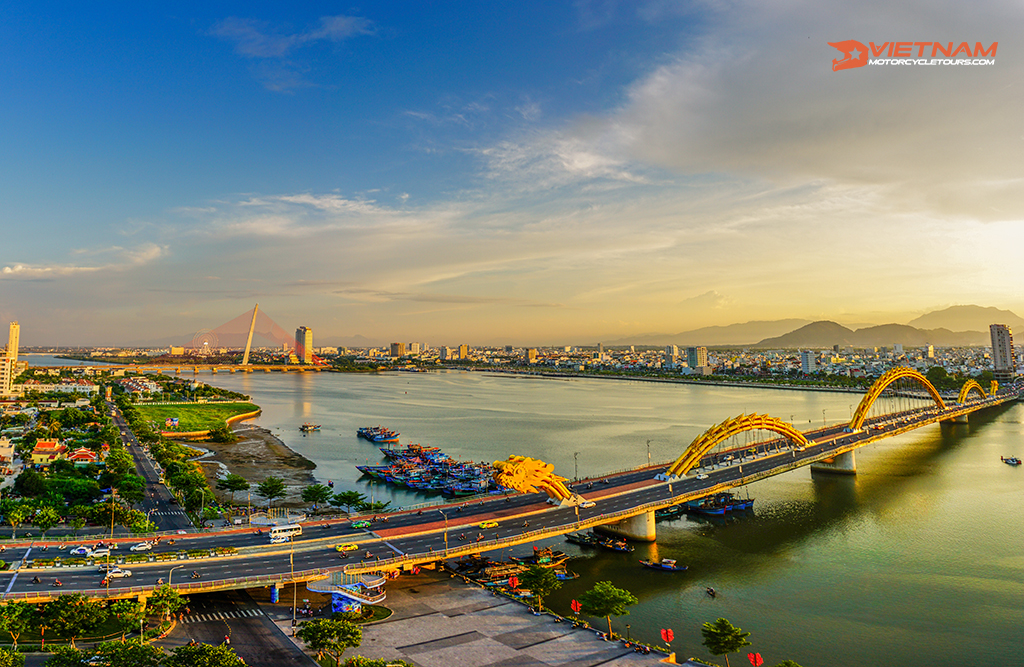 On your motorbike tour Da Nang, you should grab the chance to contemplate the Da Nang city icon, Dragon Bridge.
What makes this bridge famous lies in the impressive dragon sculpture. It shines at night with a LED system and is able to breathe fire and water at the weekend after 9 PM. Capture the glory of this bridge, and you will have a noteworthy memory. 
Hai Van Pass
For great Da Nang motorbike tours, never put Hai Van Pass out of your list. It looks like a "bridge" between Da Nang and Hue, with lots of stunning landscapes overlooking the ocean. It will be a great chance for any traveler who loves speed and exploration to experience. 
You have to go for about 25km to get to this destination. Then, spend half your day here to enjoy every amazing moment that you cannot find anywhere else. Do not forget to visit the fishing town of Lang Co near Hue province and have some dishes of tasty fresh fish. Hai Van pass is so famous on UK BBC Top Gear Vietnam Motorbike Tours special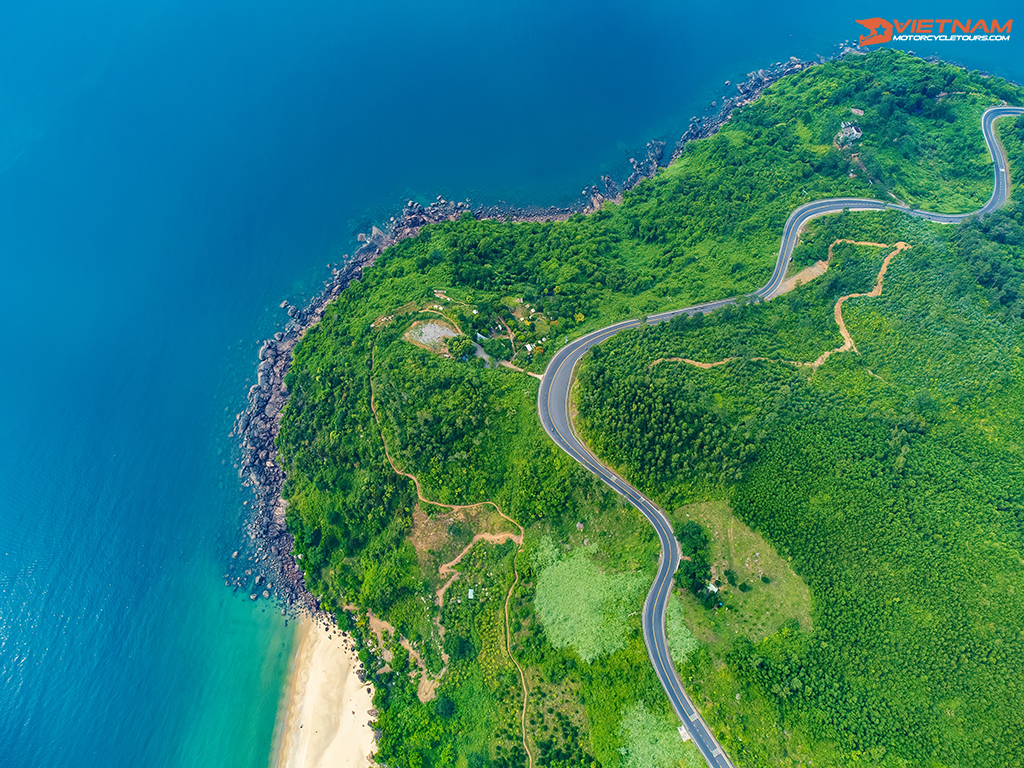 Marble Mountains
Another famous attraction of Da Nang calls for the Marble Mountains, which is from 10km south of the center. This destination includes five marble and limestone mountains. There are many caves and caverns here, and each cave will have different temples and Buddhist sanctuaries. 
The special thing here is that travelers have to hike to the peak, but rest assured that its result is worthy. You can view the spectacular panoramic view of the city and the beach. The sky and the sea blend well together to create a magnificent picture. 
View more Best Vietnam Motorbike Tours 2022-2023
Monkey Mountains
Have you ever heard of Monkey Mountain in Da Nang? Well, it is quite popular in Son Tra Peninsula, where visitors can have a 360-degree view of any area in this city. 
Monkey Mountain is what you are looking for if the observation from the Marble Mountains cannot satisfy you. Everything, from the Cham Islands, Hai Van Mountain, and the city center, to the sparkling sprawling ocean, is wrapped in your sight. 
In particular, you can enjoy riding in Da Nang winding hillside roads and contemplating incredible scenery. Once coming to Monkey Mountain, remember to pay a visit to a well-known destination called Linh Ung Pagoda, with eye-catching architecture.
Hoi An Ancient Town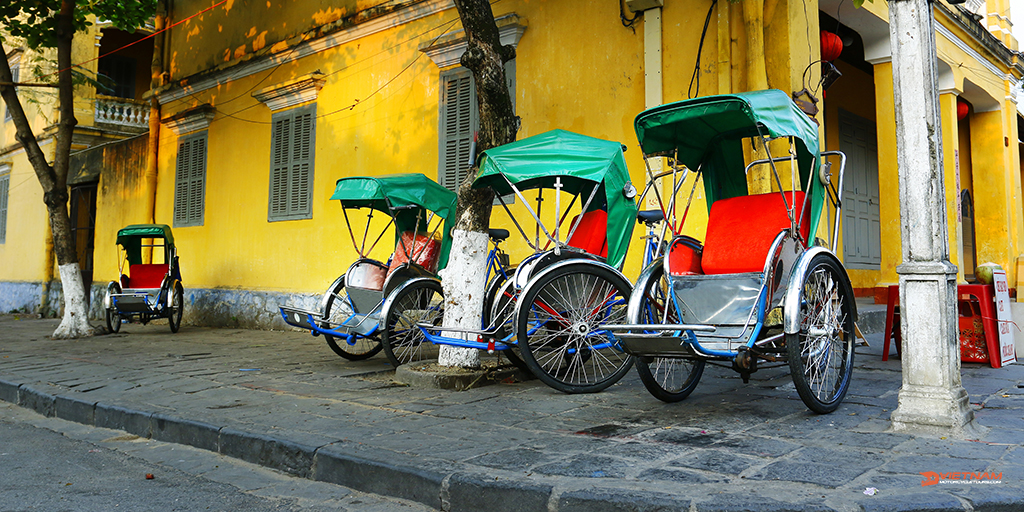 Although Hoi An is not in Da Nang city, it is worth a visit when any tourist travels here. This UNESCO world heritage is only 30km south of the city center. 
There is no need to argue about its flawless yet ancient beauty. Yellow brick buildings with colorful lanterns seem to be its specific characteristics. What would be better than wandering through ancient streets and shopping for some souvenirs? 
At the end of the day, you can have dinner at a restaurant near the canal and enjoy the peaceful and sparkling atmosphere. Motorbike trips from Hoian could be more incredible when you are riding to Da Nang.
View more Ho Chi Minh Trail Tours 2022-2023
Cham Islands
Cham Islands is another destination you should not miss on your trip, nearly nine nautical miles from the coast of Hoi An. This place brings a tropical vibe to travelers, making it different from other attractions. 
It is ideal for spending a day here diving into the crystal clear blue ocean and snorkeling to explore colorful coral reefs. If you feel tired, let's lie on the Bai Huong beach under the canopy of palm trees to rest. Undoubtedly, this is truly idyllic heaven. 
My Son Sanctuary
My Son Sanctuary, or Vietnam's Angkor Wat, is most recommended for those interested in unique and historic architectural works. These ruins used to be a place where kings of Champa dynasties held religious ceremonies and a burial site for Cham royalty and national heroes. 
Nowadays, this sanctuary lies in a hilly and green landscape. We bet that you will be impressed by the outstandingly historical sight here.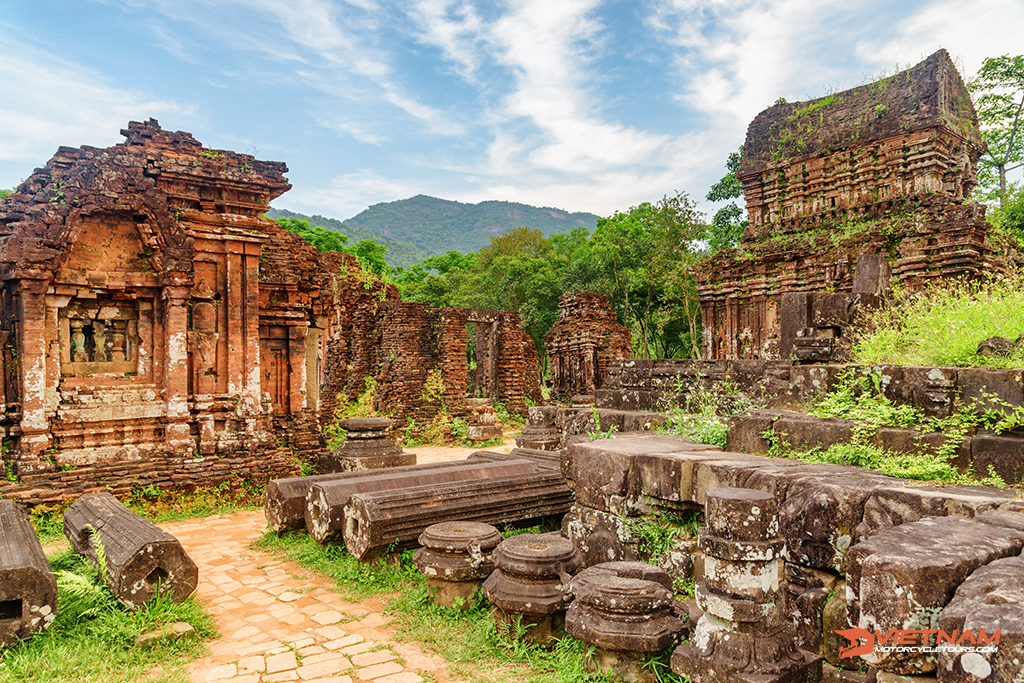 The Museum Of Cham Sculpture
Last but not least, let's move on to the last attraction on the list, the museum of Cham sculpture. This place displays the biggest collection of historical sculptures from the 192AD of Cham people worldwide, with more than 300 stone and terracotta works. 
The museum has both Hindu and Buddhist influences in each masterpiece. What you should do here is to feel how excellent each sculpture is. 
View more Ha Giang Motorbike Tours 2022-2023
In Conclusion
Needless to say, Da Nang is more than enough as a tourist destination for visitors around the world. You will have 10+ things to do in Da Nang as long as you spend many days here exploring each corner carefully. 
Let's pack your luggage and have a trip to this living-worthy city without hesitation. See you in the next post. Good luck!
What riders have said about Vietnam Motorcycle Tours on Tripadvisor!