Intro
Motorcycle tours in Vietnam are becoming trendy for global tourists visiting Vietnam. The pristine, tranquil, and magnificent sights of Vietnam will give you a memorable riding experience on your motorbike. But first, you need to acquire essential information about Vietnam motorbike rental.
Vietnam Motorbike Rental: Notice Before Renting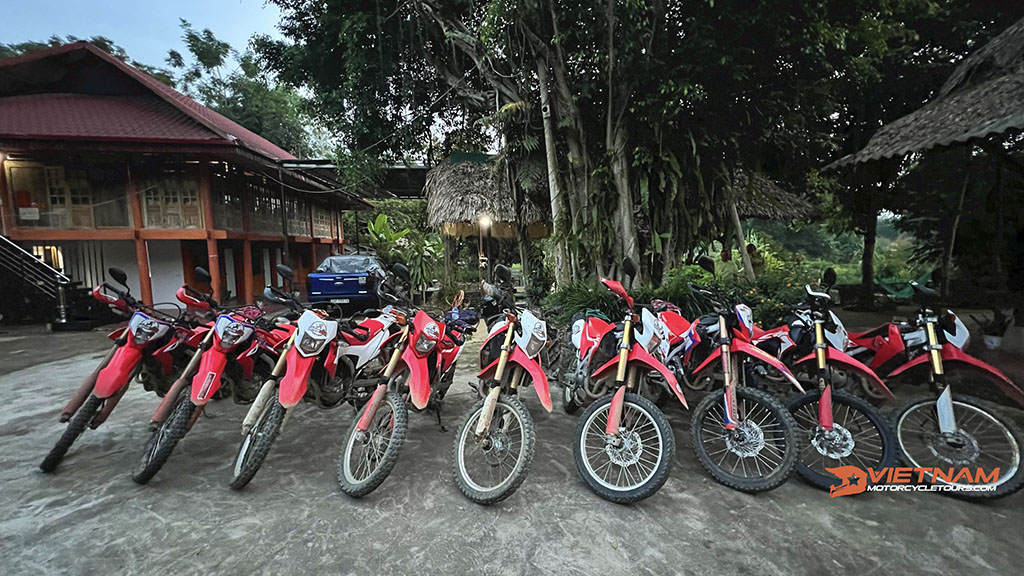 #1 Should You Hire And Ride A Motorbike In Vietnam?
Yes. If you are confident with your motorbike-controlling skills and stay for a few days, renting motorbike in Vietnam is recommended for foreign tourists. 
Renting will require fewer procedures than buying a motorbike. Most importantly, motorbike rentals in Vietnam is more cost-effective for travelers than other means of transport. 
Typically, motorbike tours and rental services in Vietnam cost you about $25 for a rental time of 24 hours. Of course, the rental fee doesn't include additional costs like fuel refill or unexpected mechanical issues you must handle during your motorcycle rental. 
On the contrary, riding motorbikes in major cities of Vietnam won't ever be simple for foreign people, especially those who are not experienced in controlling a motorbike. 
View more: Ha Giang motorbike tours 2023 – 2024
Therefore, if you are not familiar with riding a motorbike in your country, never think of renting and controlling a motorbike by yourself in Vietnam. 
Road terrains in Vietnam are mostly decent for smooth transportation, but the traffic cases are somehow unpredictable and relatively unorganized. 
You must be acquainted with riding motorbikes and have excellent reflexes to deal with cases happening on the street. For the sake of your safety, don't risk your life trying the first-time motorbike tours in Vietnam.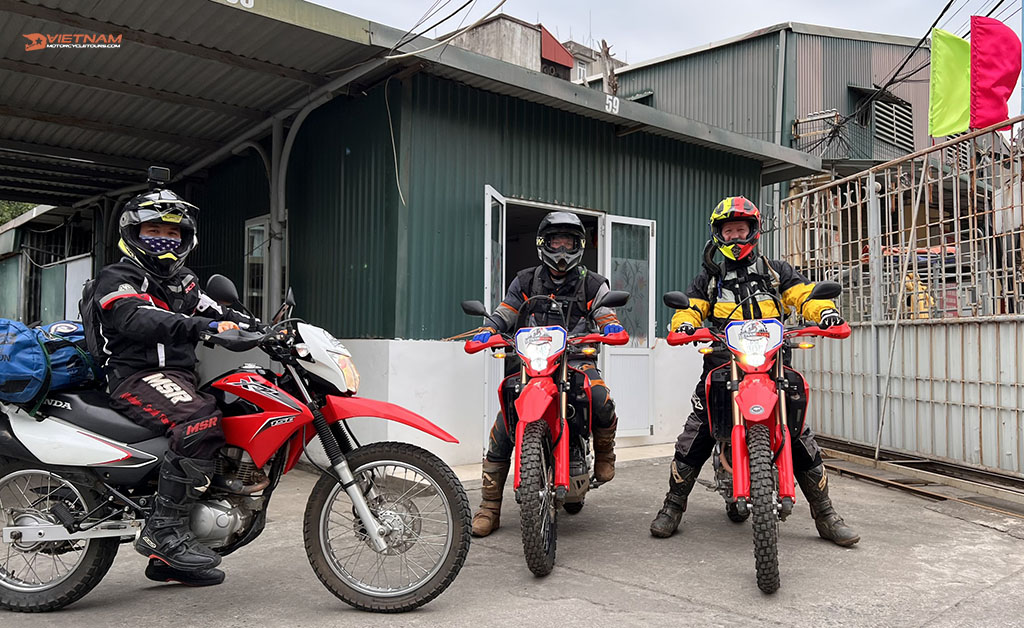 #2 Some Basic Rules To Rent Motorcycle Vietnam
You won't need a driver's license if you rent and ride an under-50cc motorbike.

The A1 motorbike license is for 50-174cc ones, while the A2 motorbike license is for above 174cc ones.

When renting a motorbike, you must ask for a Motorbike registration certificate, also known as a blue card, or a copy of it. 

Wearing a helmet is compulsory no matter which type of motorcycle you ride.

2 is the limited number of people allowed to be on the same motorbike simultaneously.

Vietnamese drivers ride their vehicles on the right, and so do foreign people.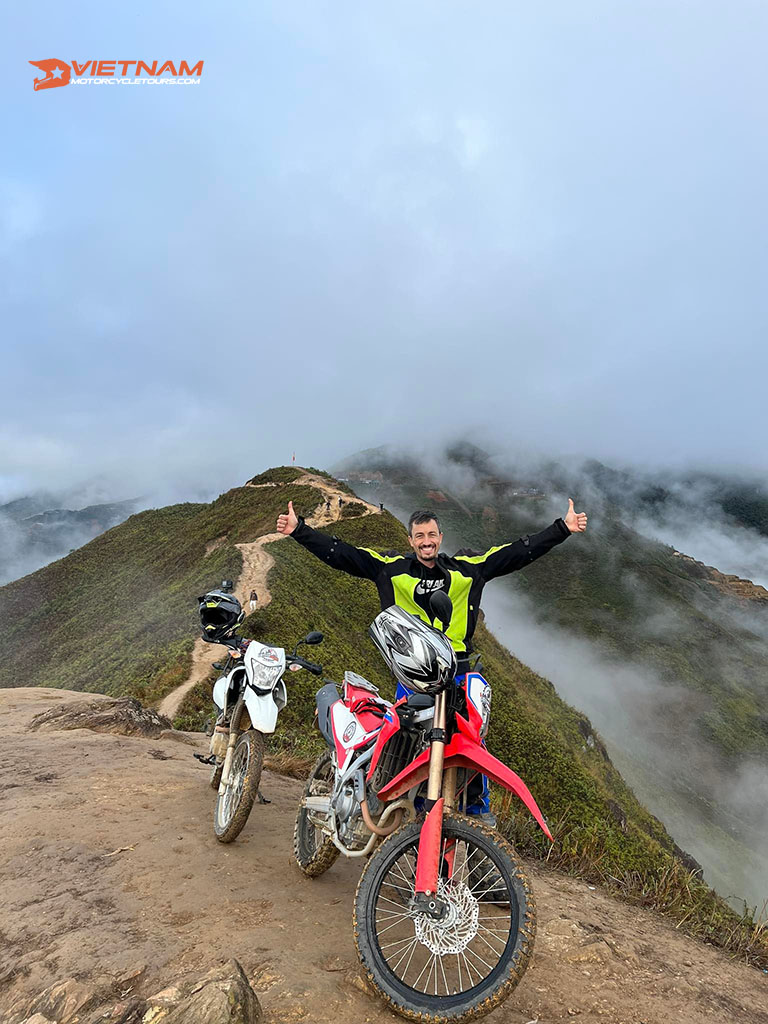 Where To Rent A Motorcycle In Vietnam?
There are several rental companies in Vietnam, but not all of them provide quality service. You should search for a reputable company on the Internet or ask your accommodation receptionists about legit rental locations in town.
Rental companies that offer perfect service will guarantee you an all-day support hotline, high-quality motorbike components, and repair costs for unexpected damages on your roads. 
View more: Ho Chi Minh Trail by motorbike 2023 -2024
Furthermore, reliable motorcycle rental companies will give you an adequate helmet to save you from serious accidents. Honestly, the rental prices of these units are relatively higher, about $25 – 50 USD for a day of use.
Some rental service companies can provide luggage-shipping service along your route. By that, we mean you can ask the motorbike rental agency in Vietnam to carry your luggage straight to the attraction spots you are heading to. You can control your motorbike more easily without being hindered by bulky packs of luggage.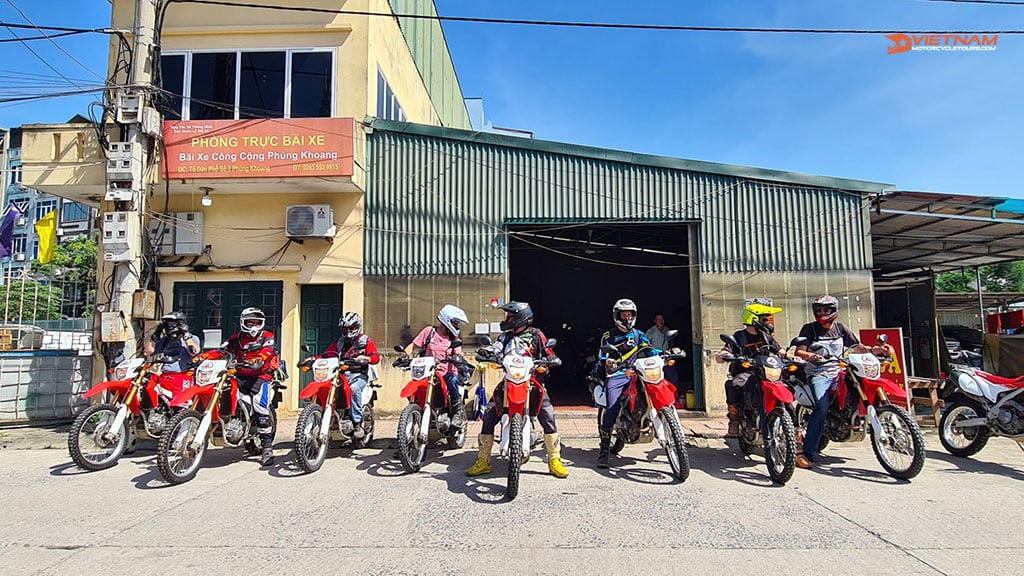 Which Type Of Motorbike Should You Hire?
If you want to rent a motorbike in Vietnam, you should find out some common motorbike models fitting specific needs:
Honda Scooter
Electric scooters have power equivalent to 50cc. Hence, rental services in Vietnam will lend you an electric scooter if you want to explore the town without having a motorbike license. 
This type of vehicle can be a great option for a short tour around the city; you shouldn't use it for a long ride. Besides, you need to ask the rental services for insurance coverage when renting an electric scooter.
Automatic Motorbike
An automatic motorbike can be optimal for tourists looking for amazing driving free of shifting gears. However, an automatic motorbike is inappropriate for offroad riding due to its bulky shape and improper fuel consumption. 
But an automatic motorbike can be a dependable motorbike on smooth routes. You can keep your lower body dry under rainy weather because you don't have to shift gears with an automatic motorbike.
Semi-Automatic Motorbikes
A semi-automatic motorcycle will require you to shift gears, but you don't have to worry about any clutch work during your ride. So semi-automatic models are suitable for speedy rides along mountain passes. 
Manual Bikes
Renting or buying manual bikes will be a more budget-friendly option than going for automatic ones. Manual motorcycles are also slimmer than automatic bikes, so bikers often choose this type of motorbike to travel around Vietnam, even the hilly routes or the paved roads. 
The obvious difficulty when riding a manual one is properly using the clutch and gears. Be sure about your riding abilities before renting and using manual motorbikes. 
View more: Vietnam dirtbike tours 2023-2024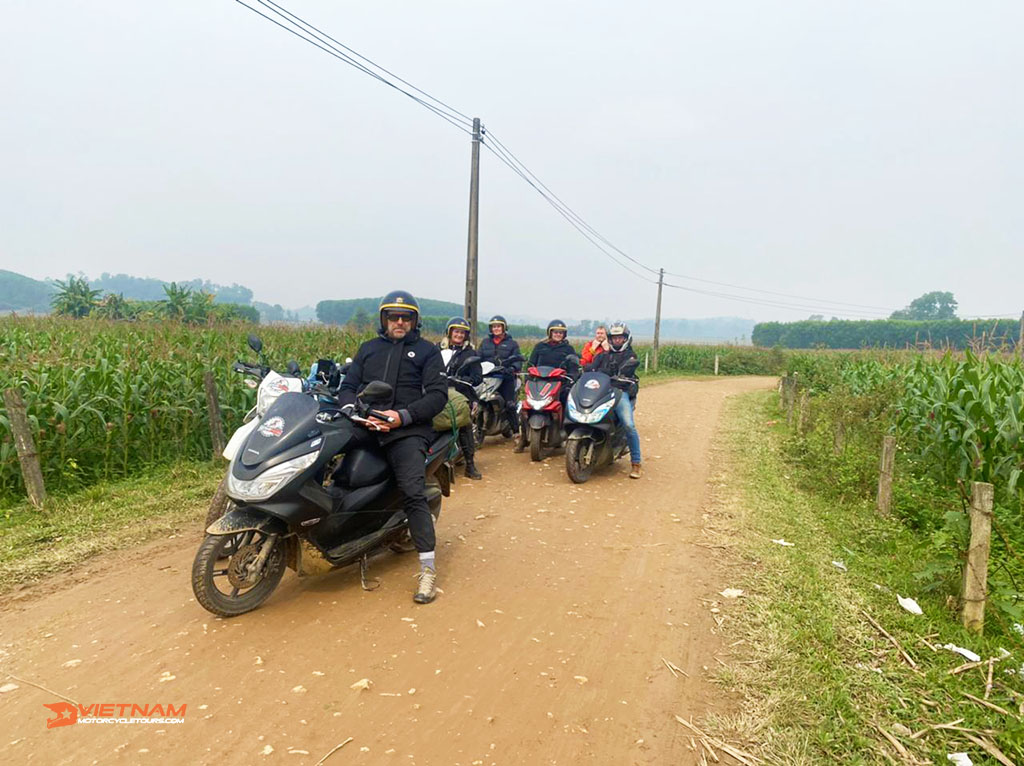 How To Know A Motorcycle Is Dependable For Renting?
Vietnam motorcycle rental will be simple if you can rely on help from a nice native or know some reputable rental locations. Or else, you must tick all the boxes in the checklist below before renting a motorbike in Vietnam:
The motorbike must have a visible number plate.

Always inspect the gas tank. You can ask for a test ride to check for fuel leaks. Remember to fulfill the gas tank before beginning your trip on the bike.

Never forget to examine the tires. Intact and efficient tires are crucial for your safety when traveling on the road. Worn tires can lead to uncontrollable rides. Low PSI can be the cause of excessive fuel consumption and inefficient power. And too much pressure in tires can result in a tire explosion.

Take a test ride to check the engine, brakes, headlight, and light signals.
Bottom Lines
Vietnam motorbike rental is not as complicated as you may think. You should opt for reputable rental services to have the most reliable and memorable motorbikes for your travel in Vietnam. Although the cost can be higher for renowned services, you get what you pay for.
What riders have said about Vietnam Motorcycle Tours on Tripadvisor!