Lang Son Motorcycle Tours – Travel Guide 2022
Book a tour: Lang Son Motorcycle Tours – Travel Guide 2022
Overview
Trip Outline
Trip Includes
Trip Excludes
Gallery
Booking
FAQ
Intro
Besides the famous tourist spots in the Northwest, Lang Son motorcycle tours is a phrase that is gaining a lot of attention in the backpacker community. More and more tourists want to come here to experience it, but there is not much information about this land.
Don't worry; this article will help you. Please scroll down and get it.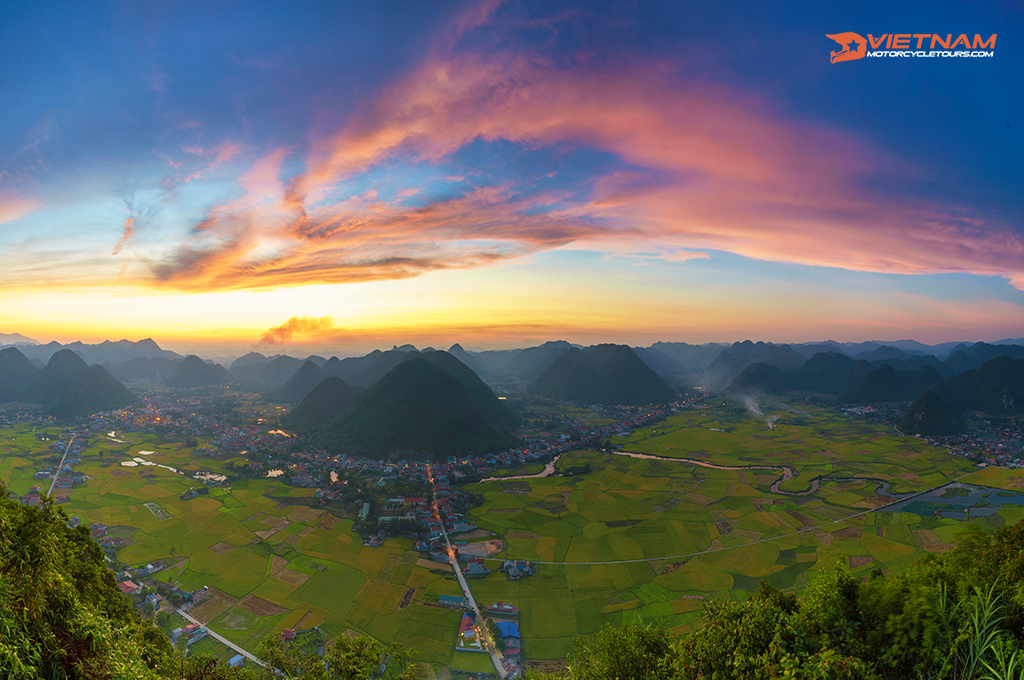 Lang Son Overview
Lang Son is a province in the Northern midland and mountainous region - where many national highways run, such as 4A, 1A, 4B, 1B, and 279. This is the focal point of economic exchanges between the Northwest and the Northeast, between Vietnam and China.
As a province located at the top of the country, its topography is mainly forests and mountains with a cool climate; the average annual temperature is about 22oC. This is also the flow of many large rivers such as Ky Cung, Bac Giang, Ba Thin, etc.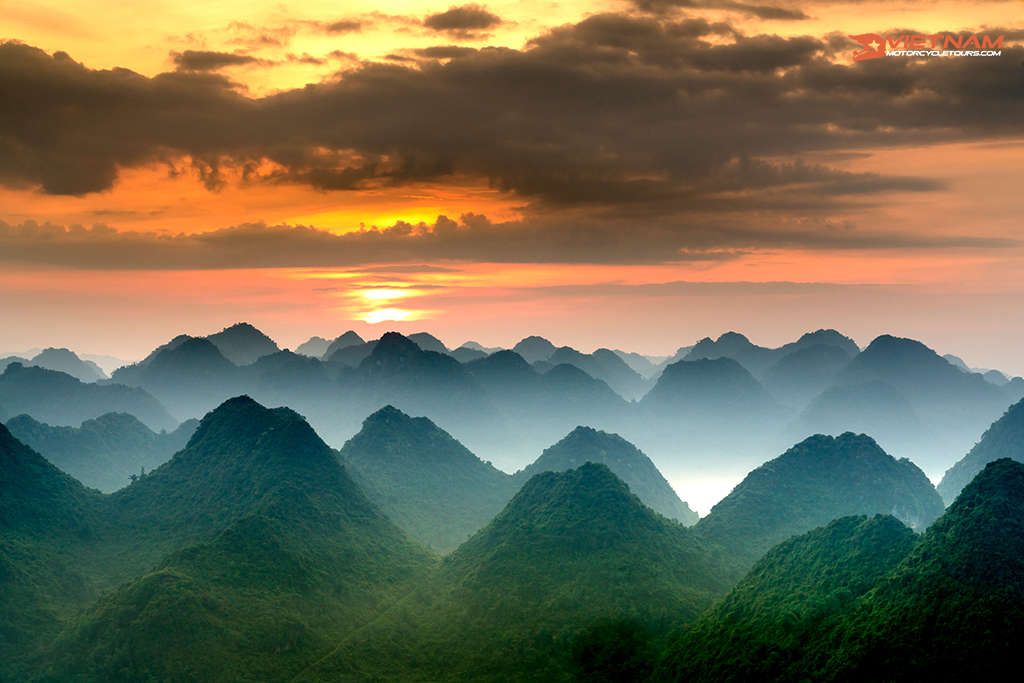 Not only does it nurture the potential for minerals and agricultural and forestry products, but also tourism resources. This land is home to many famous scenic spots; many historical sites imbued with traditional values ​​and national identity.
Thanks to a harmonious combination of geography, nature, and people, this mountainous province is a destination with a unique charm that you should visit at least once.
View more Best Vietnam Motorbike Tours 2022-2023
Lang Son Motorcycle Tours
Roads
Located 180km northeast of the capital, the road to this border province in recent years has become much easier. To start the motorbike tour to Lang Son from Hanoi, you can select one of two routes as follows:
Hanoi - Bac Ninh -

Bac Giang

- Lang Son: According to backpackers, this is the ideal route for those who love backpacking and want to explore and experience mountainous provinces.

Highway 5 - road 1A: Big roads are better for new backpackers or those traveling by car. 
Lang Son's Top Attractions
Places Associated With The History
Famous for its revolutionary tradition spanning thousands of years, history is a potential store of value for the development of local tourism.
The province still possesses a system of historical monuments imprinted with time. Among them, we can mention outstanding names such as:
Chi Lang Gate

Mac Dynasty Citadel

To Thi Mountain

Lang Son Ancient Citadel, etc.
Currently, the province is planning to invest in embellishing and expanding relics to create a highlight in tourism development and show the strong national spirit of Vietnam.
View more Featured Ha Giang Motorbike Tours 2022-2023
Spiritual Tourist Sites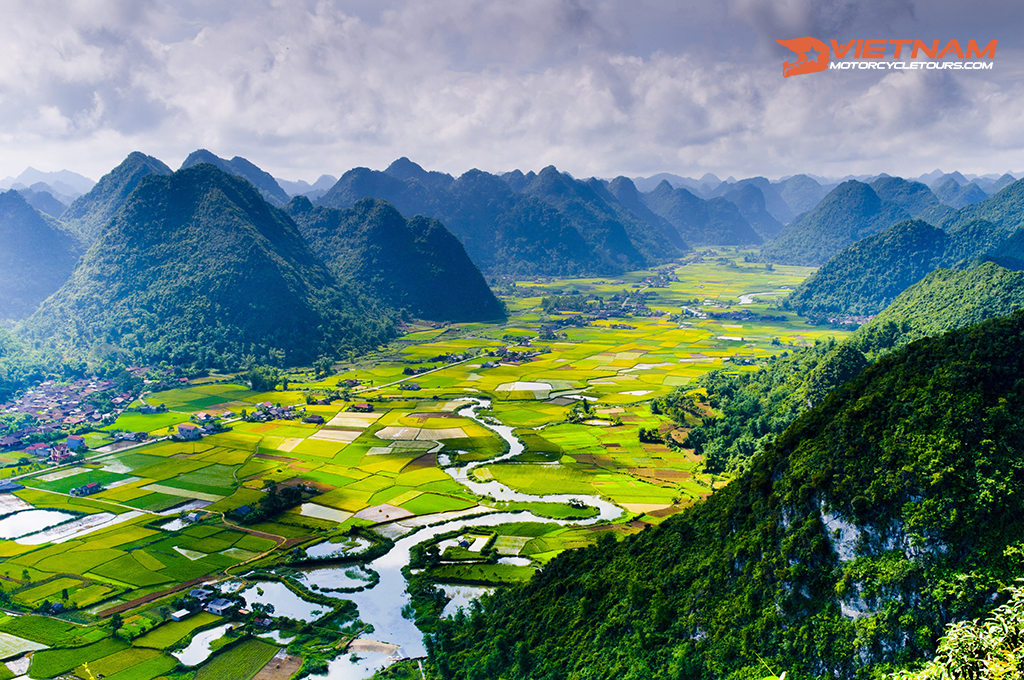 The province is home to many ethnic groups, and many different religions and beliefs coexist and develop side by side. Thanks to that, this province has a lot of potential for spiritual tourism development.
Visitors can discover, admire, and participate in rituals, traditional festivals, and art forms at these spots. You can also learn more about the culture, beliefs, traditions, and history of the nation and the people of Vietnam in general.
Some typical destinations:
Temple - Tam Thanh cave

Ky Cung Temple

Lang Son Citadel Pagoda

Dong Dang Mother Temple

Fairy Pagoda Relics

Ta Phu Temple

Bac Le Temple
Local Specialties
In this land, many delicious dishes bring the flavor of the northern mountain. Here are the top 5 delicious dishes not to be missed in Lang:
Purple Sticky Rice
This is a typical dish of mountainous ethnic groups, with the main ingredients being fragrant glutinous rice and magenta plant. Depending on the region, the third ingredient is the ash of rice straw and dried banana leaves.
This dish has both the aromatic plasticity of glutinous rice and an extremely eye-catching purple color. It is more appetizing if you eat it with chicken or salted peanuts.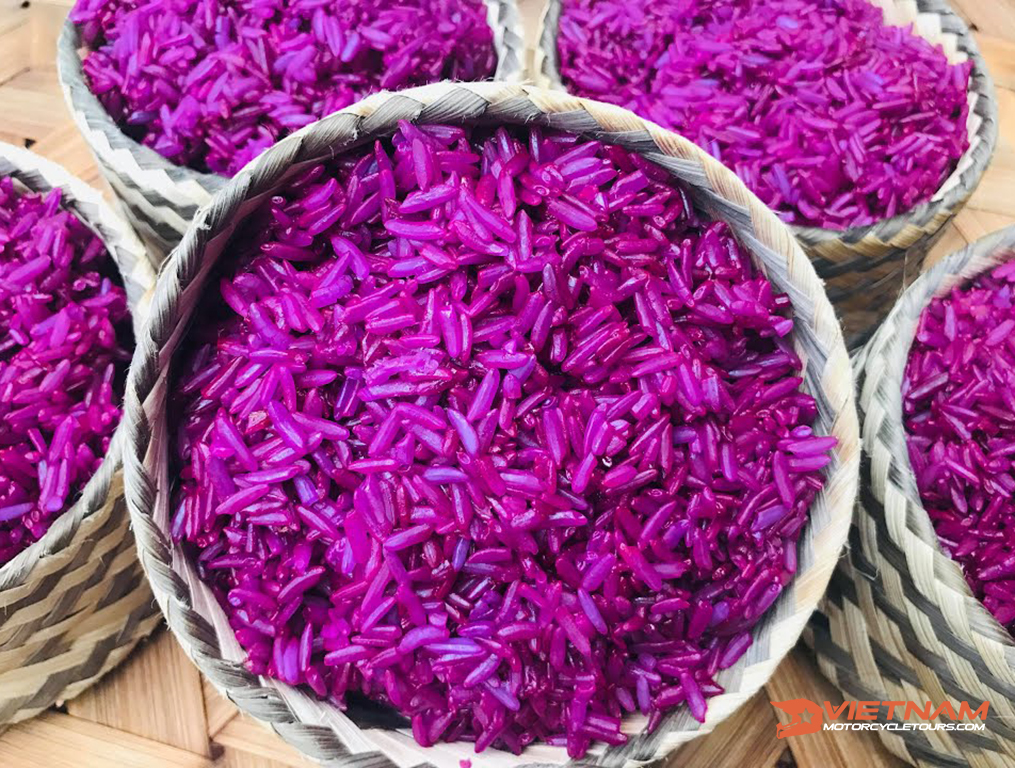 Khau Nhuc
As a traditional dish of the Tay and Nung ethnic groups, this is indispensable when entertaining guests or on important occasions such as weddings, engagements, and parties.
Its main ingredients include bacon, shiitake mushrooms, wood ear, minced lean meat, and five flavors. Because the cooking process is sophisticated, it takes half a day. The finished dish has a rich flavor and soft aroma; the meat feels like it melts in your mouth.
View more Sapa Motorbike Tours 2022-2023
Pumpkin Cake
This type of cake has the main ingredients of pumpkin and glutinous flour. In addition, depending on the taste of each region, people can make more green bean paste to make the taste more delicious.
The delicious golden cakes inside the banana leaf layer will make you fall in love. 
Black Chung Cake
Banh Chung is a traditional cake of the local people on the Tet holiday. The blend of glutinous rice and ash of glutinous rice straw creates a delicious taste. 
In addition to the usual boiled black Banh Chung, visitors can enjoy black Banh Chung baked on a charcoal stove until the aroma of glutinous rice, cardamom, and fatty meat appear.
Stone Snails
This snail is only available in the rainy season, from April to August. Snails live in high mountains and eat leaves, moss, and even herbs, so snails contain a lot of nutrients.
In Huu Lien, the local people climb the high mountain every season to catch stone snails for processing. The snails here are big and beautiful; the meat is fatty, crispy, and served with a delicious chili-ginger dipping sauce.
This ingredient can process many attractive dishes such as boiled, steamed ginger, stir-fried with guise leaves, etc., but the steamed snail with lemongrass is still the most popular dish. 
View more Motorcycle Tours in Laos 2022-2023
The right time to ride to Lang Son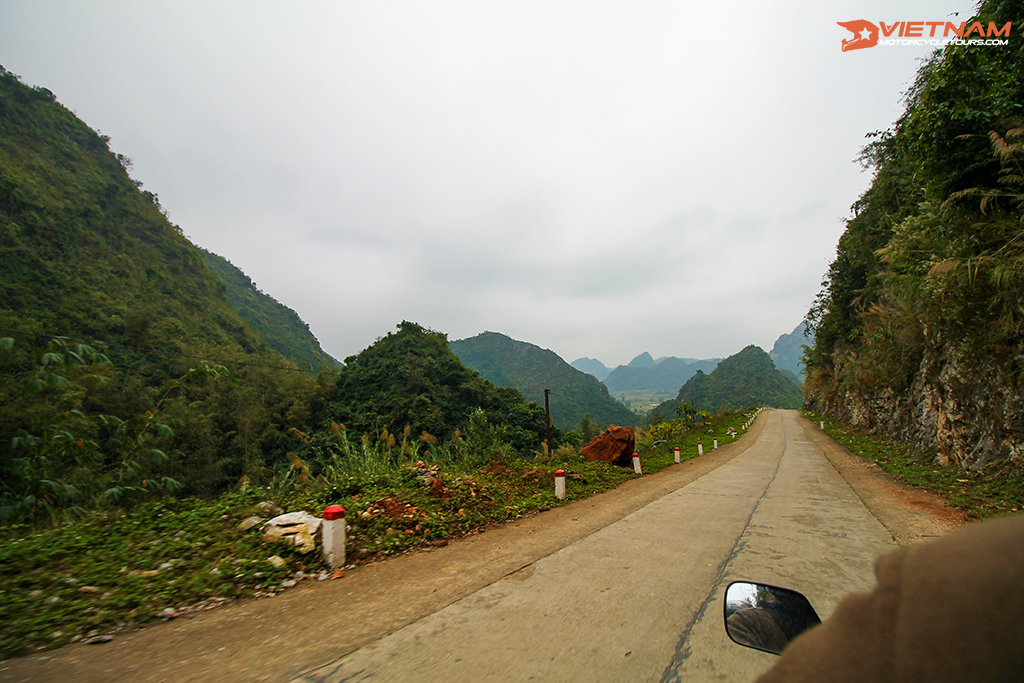 The weather here has four seasons, each with its characteristics.
Spring (March-May): This is when it is most beautiful, with clouds floating on the tops of mountains and peach blossom forests blooming. This is also the time of many festivals.

Summer (June - August): You will have the opportunity to visit large-scale custard-apple gardens and enjoy the delicious early-season custard-apple fruits.

Autumn (September - November): The thermal background is quite cool and pleasant. This is also the time when the fields enter the ripe rice season.

Winter (December - February): The temperature dropped quite low; some places even snowed. But the snow-capped

Mau Son

peak is an ideal place for those who love to explore.
You can start a Lang Son by motorbike at any time of the year. However, make sure to check the weather forecast before starting to make a suitable schedule. Don't forget to bring a lot of warm clothes when coming in to buy winter. 
Conclusion
Above are some instructions about Lang Son motorcycle tours. Thanks to many beautiful natural landscapes and rich cultural and historical traditions, Lang Son is an ideal destination for travel enthusiasts.
Hope this article will help you have more experience when starting your trip. Thanks for reading, and see you in the next blog!
What riders have said about Vietnam Motorcycle Tours on Tripadvisor!