10+ Laos Travel Guide 2022: What Should You Consider?
Book a tour: 10+ Laos Travel Guide 2022: What Should You Consider?
Overview
Trip Outline
Trip Includes
Trip Excludes
Gallery
Booking
FAQ
Intro
There are more and more people interested in traveling to Laos as it is a popular destination for escaping from the busy city life and immersed in the beauty of nature. If you love to visit this country, this blog is for you!
In this blog on Laos Travel Guide 2022, we will provide you with info on exciting things to see and do in this place. Scroll down for detail now!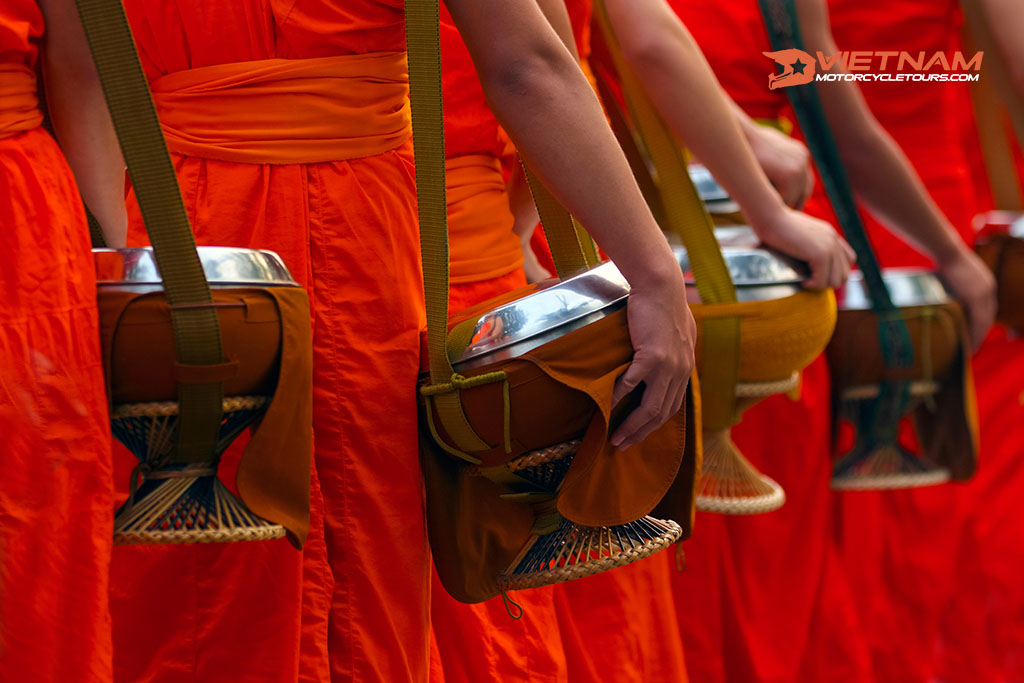 Top 5 Things To See And Do In Laos
It is obvious that Laos is popular with many mountainous sceneries and ancient cultural sites, as well as Buddhist temples. There are several sites worth considering as follows! Read on! 
1 - Luang Prabang (Northern Laos)
Luang Prabang is located in Northern Laos, which is famous for many royal palaces as well as temples. It is suggested that visitors leave bed early, have a small breakfast, visit a small pretty cafe shop in town, then start exploring the Luang Prabang with its famous ancient and historic architecture.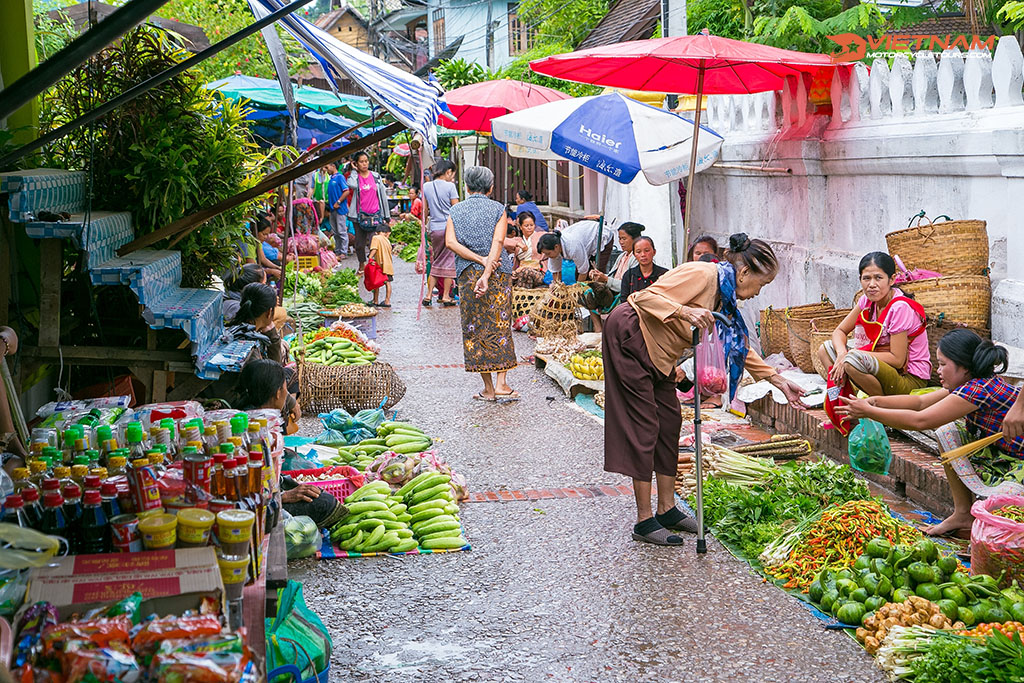 Recommended Off-road Laos Motorbike Tours 2022-2023
2 - That Luang (Vientiane)
That Luang is located on Lan Xang road in the capital of Laos - Vientiane. People normally call it a national symbol. 
That Luang is considered one of the most charming sites in Laos with the sacred statue. There are high walls with two temples along. Moreover, we think that the 45-meter-tall height of the two temples is also impressive. Visitors can come here to explore more about the history and other ancient features of Laos.  
3 - Wat Sisaket (Vientiane)
Wat Sisaket is also an attractive site which is located in Vientiane - the capital of Laos.  Particularly, this place is basically known as the only Laos temple that was able to get through the Siamese occupation - which ruined the capital very much in the past. 
This temple is commonly described as one of the temples which have a glamorous layout and architecture. The wonderful features of this include its 5-tiered roof, and especially the library with the roof is designed in Burmese style. Besides, the library is decorated with an elaborate floral ceiling, which makes it truly magnificent.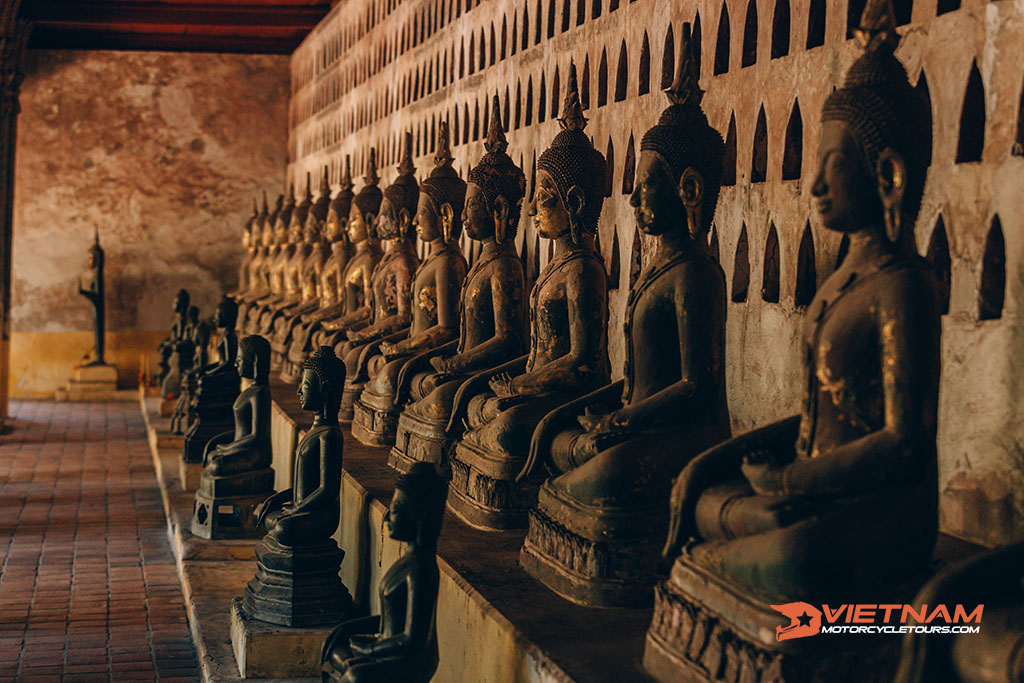 View more: Vietnam Motorbike 2022 -2023
 - Vat Phou (Champasak)
Vat Phou is typically known as the Mountain Temple in Laos, which is located at the base of Phou Kao - a wonderful mountain in Laos. What is worth noting here is that there are many verdant jungles around, and tourists can be pleased with the view of the Mekong River as well as enjoy the beauty of Champasak province. 
Additionally, local people believe that the close-by natural spring there has the holy water. Travelers can enjoy the statues of Nandi, Shiva, and Vishnu, who are some of the Hindu and Buddha deities here. This opens daily from 8:00 am to 6:00 pm.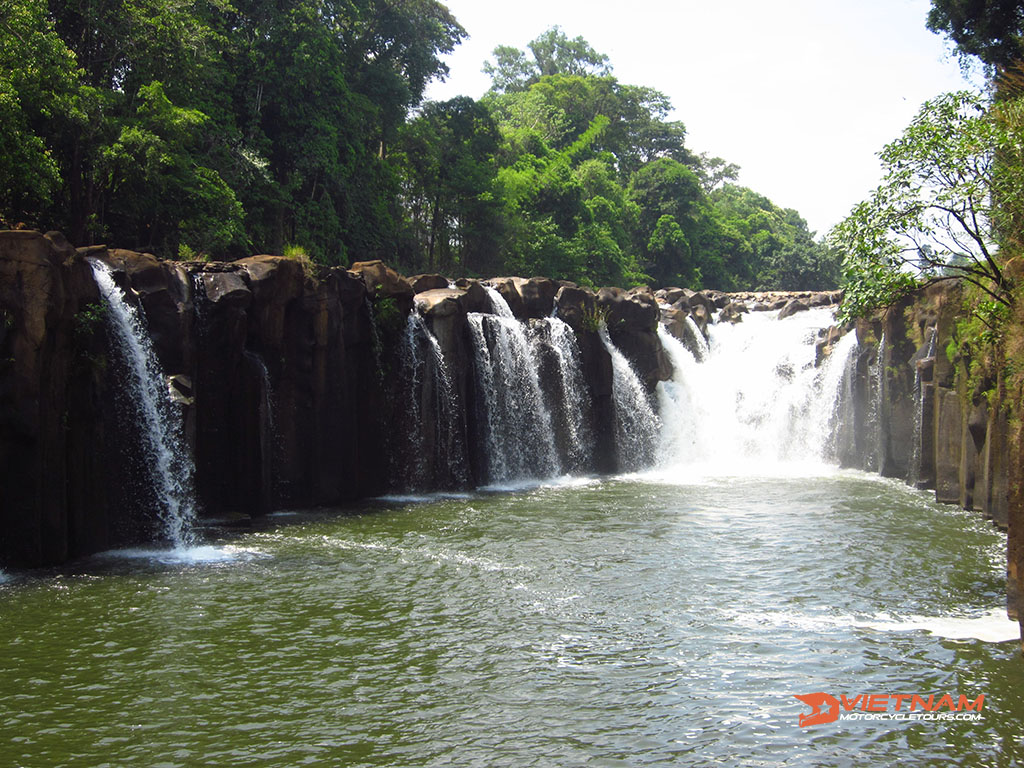 5 - That Ing Hang Stupa (Savannakhet)
That Ing Hang Stupa is a sacred place for Buddhist worship. People who come here are required to wear long clothes which can cover all their body or body parts such as shoulders, chest, and knees. 
Furthermore, women may be asked to put on a Laos traditional sinh; only that can they come to the grounds of the temple. This temple opens daily from 8:00 am to 4:30 pm.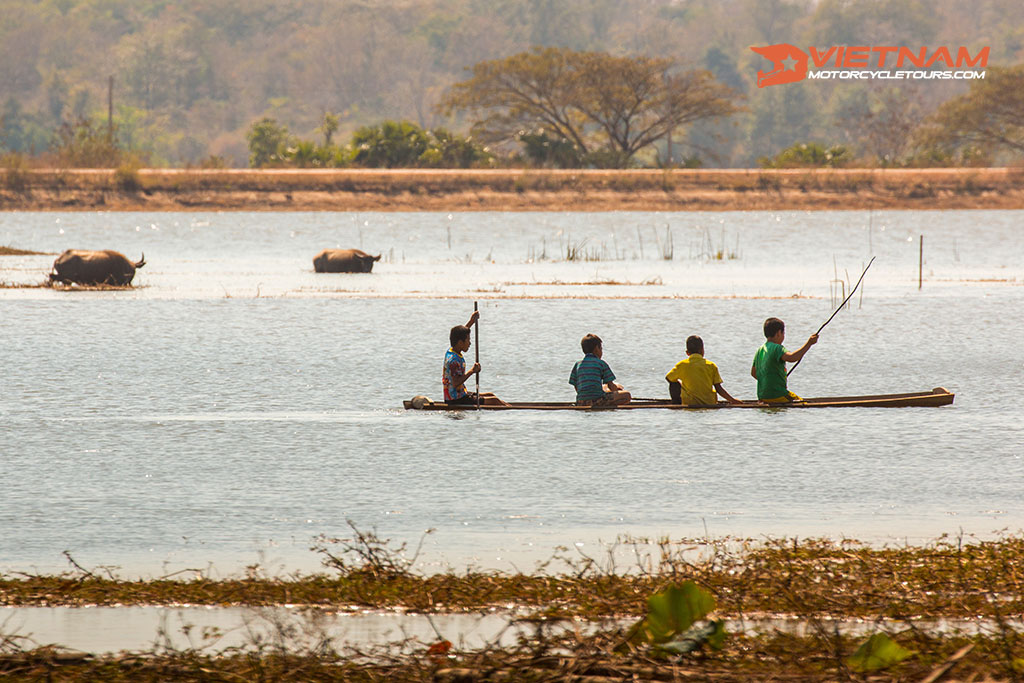 Other Things To See And Do In Laos
Besides the top 5 things to see and do in Laos above, there are more places to visit if you have time to explore the country. Below are other things to see and do in Laos. Keep reading for the info! 
1 - Exploring Vang Vieng
Vang Vieng is obviously one of the most attractive traveling sites, which appeals to many tourists from all over the world annually. 
In fact, this place attracts lots of backpackers who would like to explore the rugged beauty of nature with many caves, mountains, rivers, and rice fields. Visitors can also experience enjoying the Nam Song river with the shocking tubing rides. Vang Vieng is also one of the best place to have off-road Laos motorbike tours.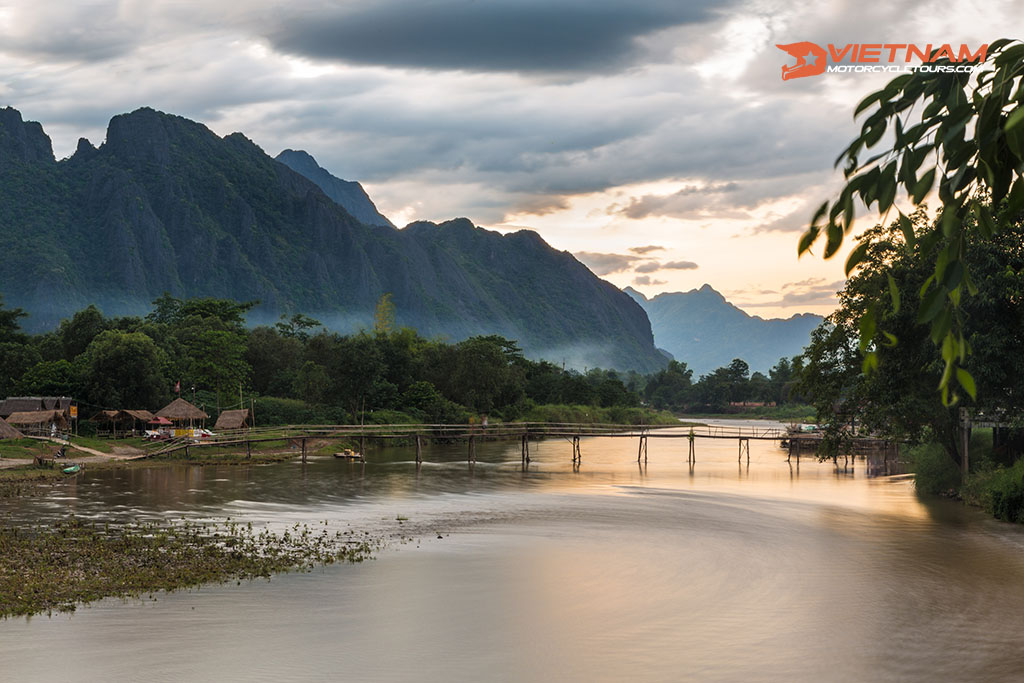 2 - Visiting Vieng Xai's Cave City
Vieng Xai's Cave City is located near the border of Vietnam, which is also really close to Sam Nua. This city is known as where Laotian soldiers used to live in the past (around the 1960s). 
Visitors can see the air circulation pump, which is still working in the Kaysone Phomvihane Cave here. In terms of transportation, you can choose to travel by bus or tuk-tuk at reasonable prices.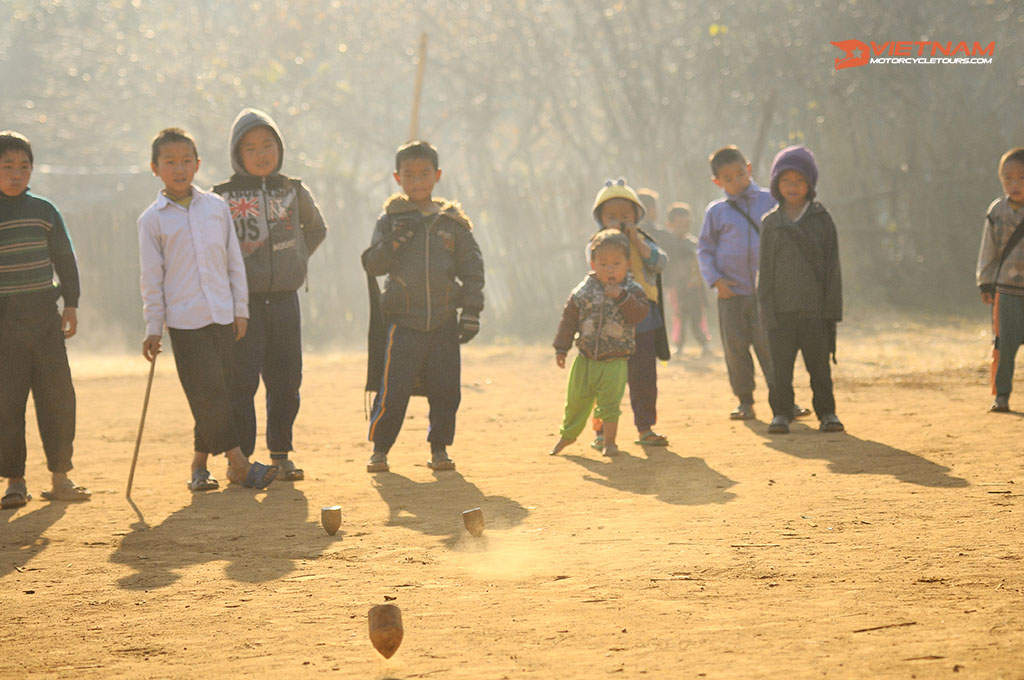 Si Phan Don is the home of Khon Phapheng Falls - the gorgeous waterfalls of Me Kong. The majority of visitors enjoy the rainbow in the dawn at Si Phan Don. Travelers who stay far from here can take a tuk-tuk to Kuang Si Falls from Luang Prabang to immerse themselves in the beauty of this place.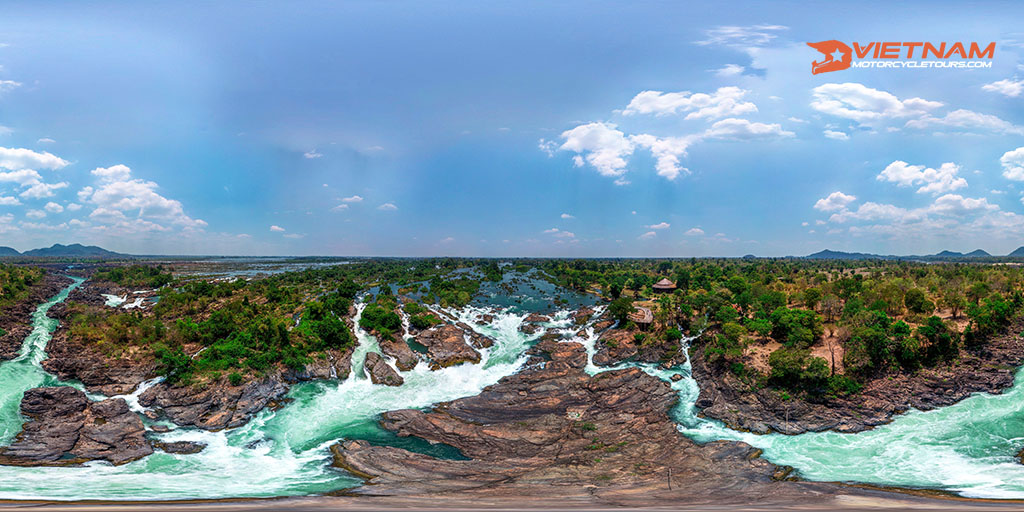 When To Travel To Laos
When to go to Laos is amongst those frequently asked questions regarding Laos traveling. To be honest, the ideal season to visit Laos should be decided according to your plan - where do you want to go? 
If visitors plan to visit the landlocked country, it should be best between October and April as the weather at this time is quite warm and dry, which gives travelers the chance to explore the country. 
In case you are fond of river traveling, we suggest you visit Laos from November to January. This is basically the ideal time when water levels are high enough for them to easily pass by the waterway of Laos.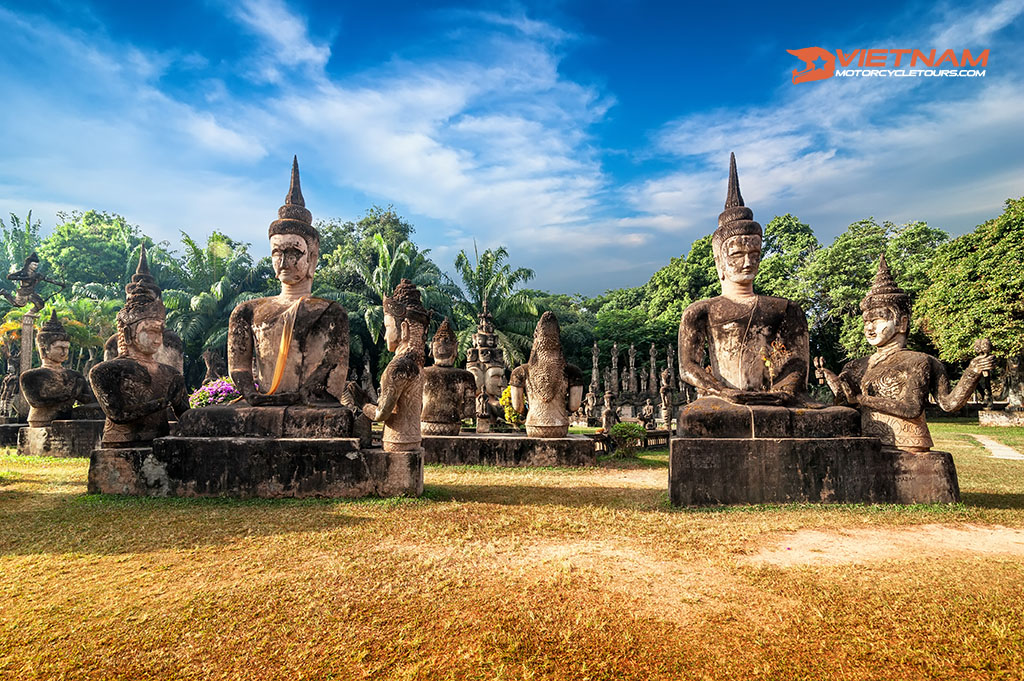 Take note of this period of time if you plan to visit Laos -  between May and October when there normally have heavy rain that may affect your trip badly. It may rain a lot in June with temperatures around the low 30 Celsius degrees. However, locals will hold a festival in June as an outstanding mark of the first six months of the year.  
Make sure that you do research on the weather and destinations while planning the schedule for your trip to this country. 
View more: Off-road Vietnam Motorcycle Tours 2022-2023
Some Tips To Save Money When Traveling In Laos
Although Laos is commonly seen as a great traveling destination for tourists who look for an affordable trip, it is still a good idea to look for tips that save your money while still having a wonderful trip. 
Below are some tips to save money for tourists when taking a Laos trip. 
Firstly, tourists should buy stuff they need from the local markets. Buying food in the local markets is definitely much cheaper than eating in restaurants. Furthermore, almost all the food here is fresher.

On the other hand, visitors to Laos can consider using local public transportation rather than taxis or tuk-tuks. Taking a taxi or tuk-tuk is somehow expensive and may lead you to get ripped off. 

Last but not least, it is suggested that tourists should not eat Western food here as it is much more expensive than the local food. Even more terribly, its price can be added up to really high levels. 
Conclusion
In general, Laos is indeed an alluring destination for travelers all over the world who love the beauty of antiques and nature. 
We hope that this Laos Travel Guide 2022 helps you much in your plans to Laos. Let's take your great opportunities to enjoy the trip the way you want. Don't be afraid to try it and also wait for our next interesting articles about Laos Travel Guide 2022! Thank you for reading! 
What riders have said about Vietnam Motorcycle Tours on Tripadvisor!