The Best Of Vietnam and Laos – 12 Days
The Best Of Vietnam and Laos – 12 Days – A Journey You Will Never Forget! A 12-day border-crossing motorbike tour from Vietnam […]
Book a tour: The Best Of Vietnam and Laos – 12 Days
Overview
Trip Outline
Trip Includes
Trip Excludes
Gallery
Booking
FAQ
The Best Of Vietnam and Laos - 12 Days - A Journey You Will Never Forget!
A 12-day border-crossing motorbike tour from Vietnam to Laos is a great way to explore Vietnam and Laos. The best times to trip are during the dry season between November and March, when roads are better. 
Our guide will show you an overview of what's involved with this ride, how much it costs and where you should go after riding through these countries on your motorbike adventure! 
If you join our motorcycle trip, you will participate in various vacation activities during your 12 days. Let's explore!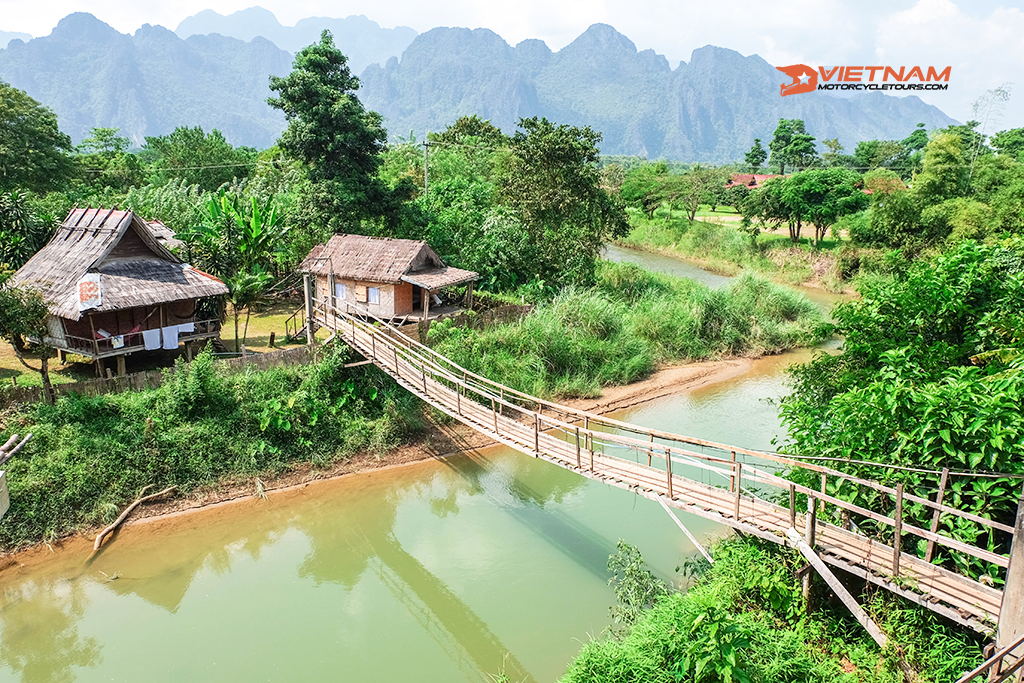 Tour Highlights
Visit all of the attractions in Laos's Luang Prabang.

Learn Vietnam history, including the Dien Bien Phu war in 1954

A pleasant experience when dining on local cuisine

Extensive off-road motorbike tour over Vietnam - Laos border
Itinerary 
The motorbike journey begins in Hanoi - Vietnam then continues to Mai Chau and Phu Yen for cultural exploration and sightseeing. You will go through Lao locations such as Xieng Khouang, Xam Neua, Muang Khua, and Luang Prabang for the third through eighth days of your trip.
Before returning to Hanoi, you take a trip through Son La, Moc Chau, and Dien Bien Phu in Vietnam.   
Day 1: Ha Noi to Phu Yen - Son La
After leaving Hanoi's hectic metropolis, you travel down the Red River Delta to Son Tay before seeing the beautiful countryside of Phu Yen.
Then, Phu Yen is an overnight stay with stunning views and delicious cuisine before departing for Mai Chau.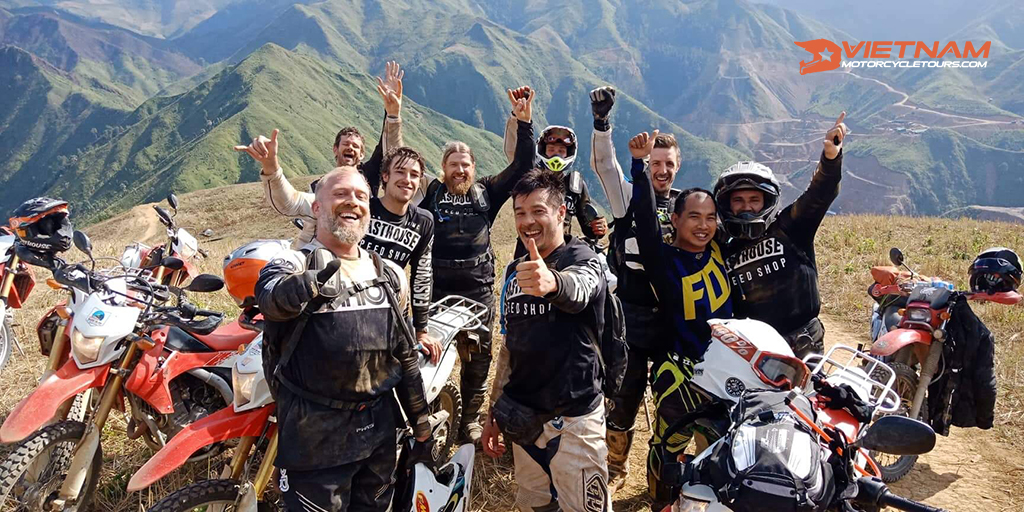 Day 2: Hello Mai Chau town, Hoa Binh!
Start your morning with a modest breakfast. Then you hop on your motorcycle and ride along national routes 43 & 46 to Mai Chau town. 
While traveling, we have a boat tour over Da River (Black River Dam), which provides water for Hoa Binh Dam – one of Vietnam's most famous landmarks!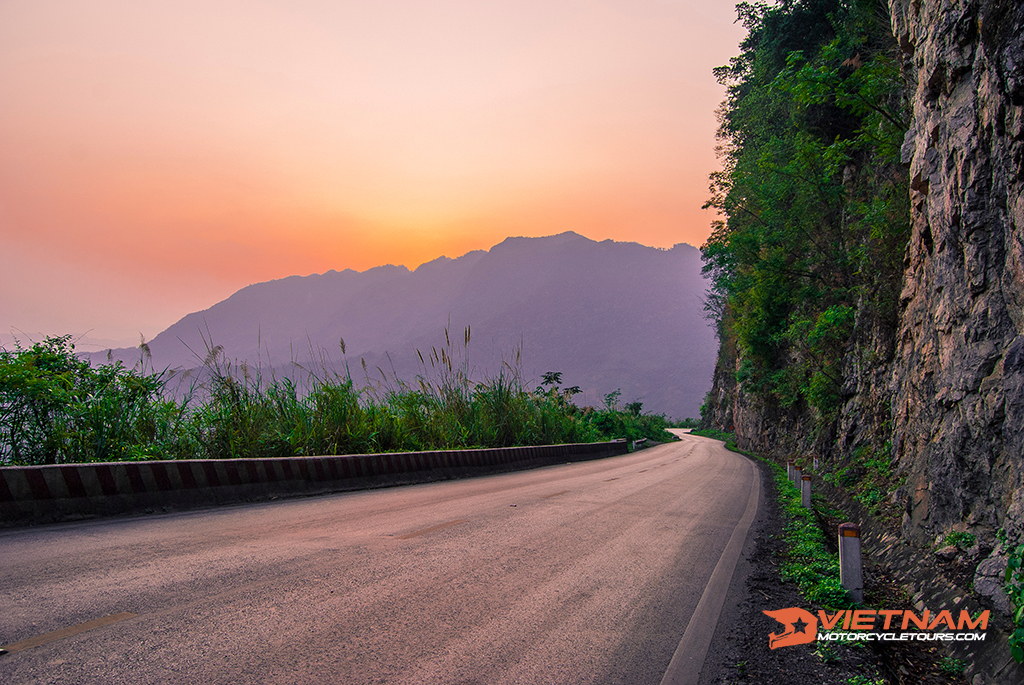 Day 3: From Mai Chau, cross the Lao border to reach Sam Neua.
Today, you'll have an adventure of 190 kilometers to reach Sam Neua. Then, follow the magnificent Ma River trek to Nameo town and begin your tour to discover Laos. Here, you can also have the opportunity to demonstrate your ability to ride across mountain passes.
After riding down the lengthy route, you'll stop for dinner in town before continuing to Sam Neua, where you'll spend the night in a mini-guesthouse.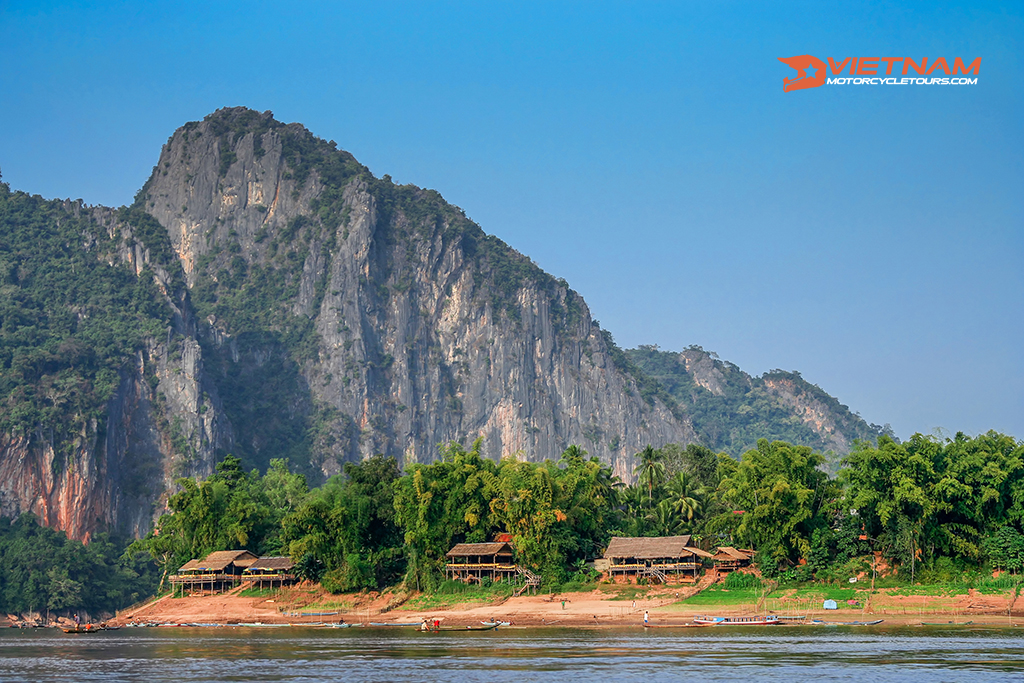 Day 4: Visit Sam Neua and Xieng Khouang to see the Plain of Jars
This journey includes several passes and hills. It would help if you stopped by a few Hmong towns along the road.
After traveling 210 km, you arrive in the Plain of Jars, one of the must-see megalithic ancient sites in Xieng Khouang Laos!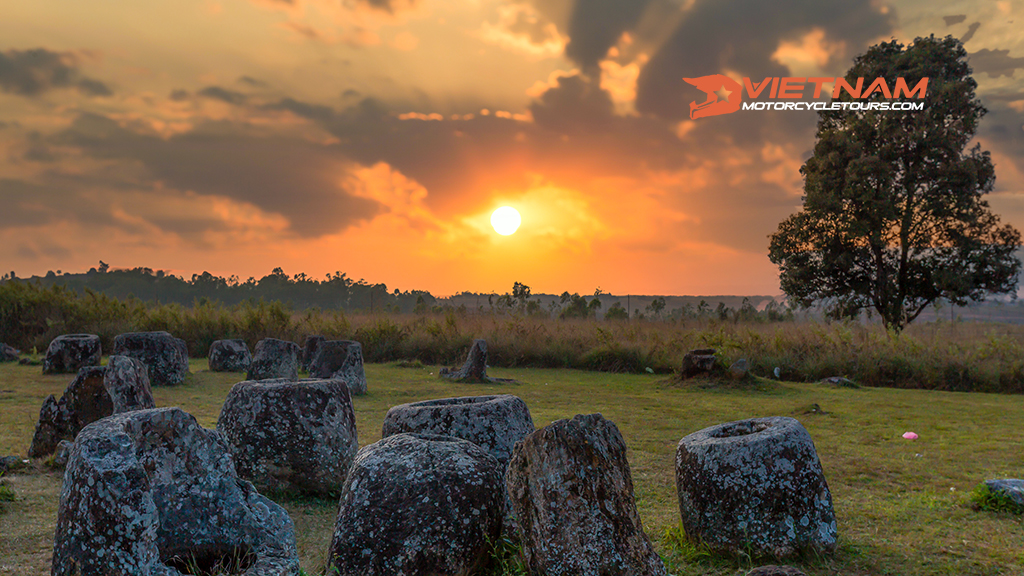 Day 5: Discover the delights of Xieng Khouang as you travel to Luang Prabang
It would be best if you began your journey early morning. Since the journey is 230 kilometers long, you will be traversing through hills and mountains for a long time before arriving at Luang Prabang. 
The journey takes about three hours. Following that, you eat supper here and relax at the motel.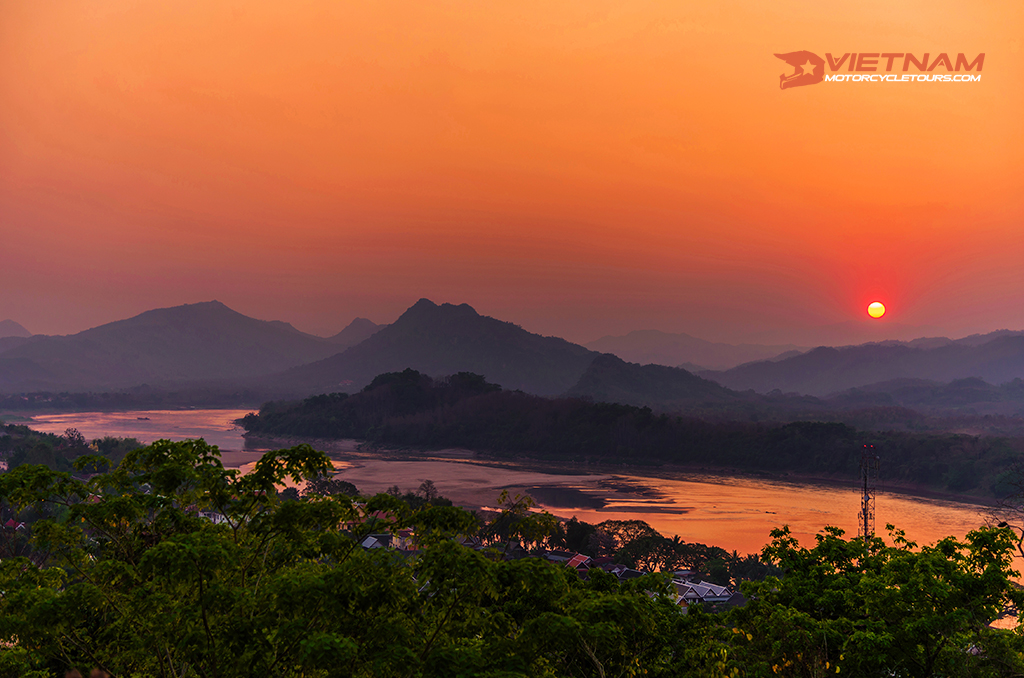 Day 6: Head around beautiful Luang Prabang
After breakfast, you will go to the Old Royal Palace, which houses a national museum.
It is also worthwhile to wander around the central market and admire the fantastic structures, such as Wat Visoun, Wat Mai, and Wat Aham. So let's spend one night here before the next destination.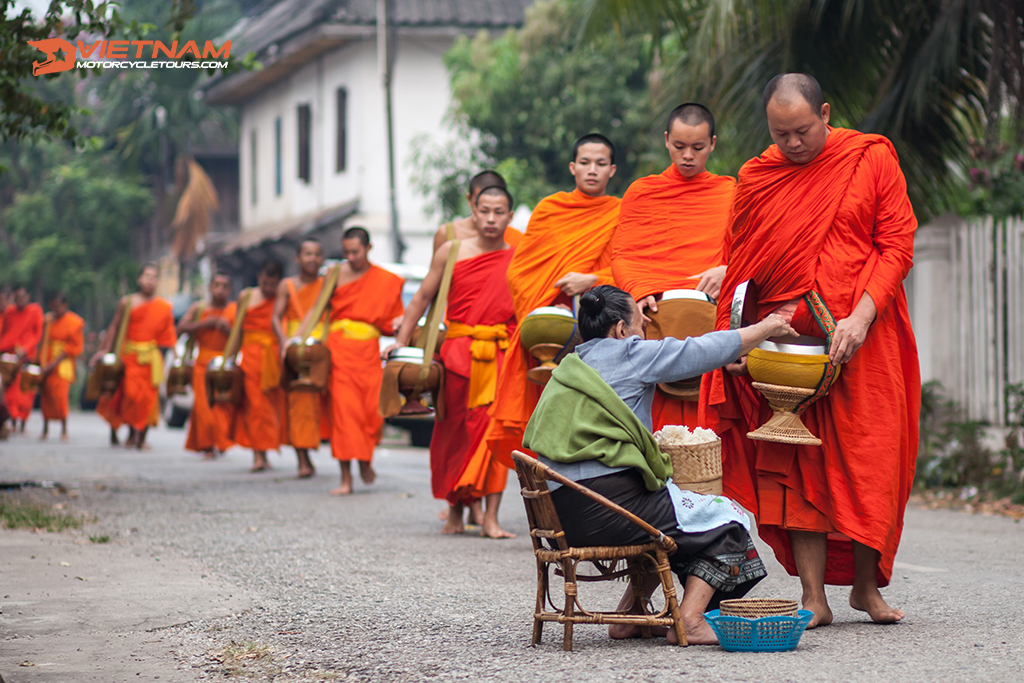 Day 7: Continue touring Luang Prabang and explore the Pak Ou cave by crossing the Mekong river
Begin your exploration of Luang Prabang by a short excursion south to Wat Xiengthong and Wat Sene to learn more about Laos' traditional architectural style. 
Following that, cross the Mekong River and enjoy the peaceful sight of country life. You can also go to the Pak Ou Caves - consisting of the upper caves Tham Theung and lower cave Tham Ting.
After arriving in Luang Prabang, you can walk along ancient alleyways before staying the night here.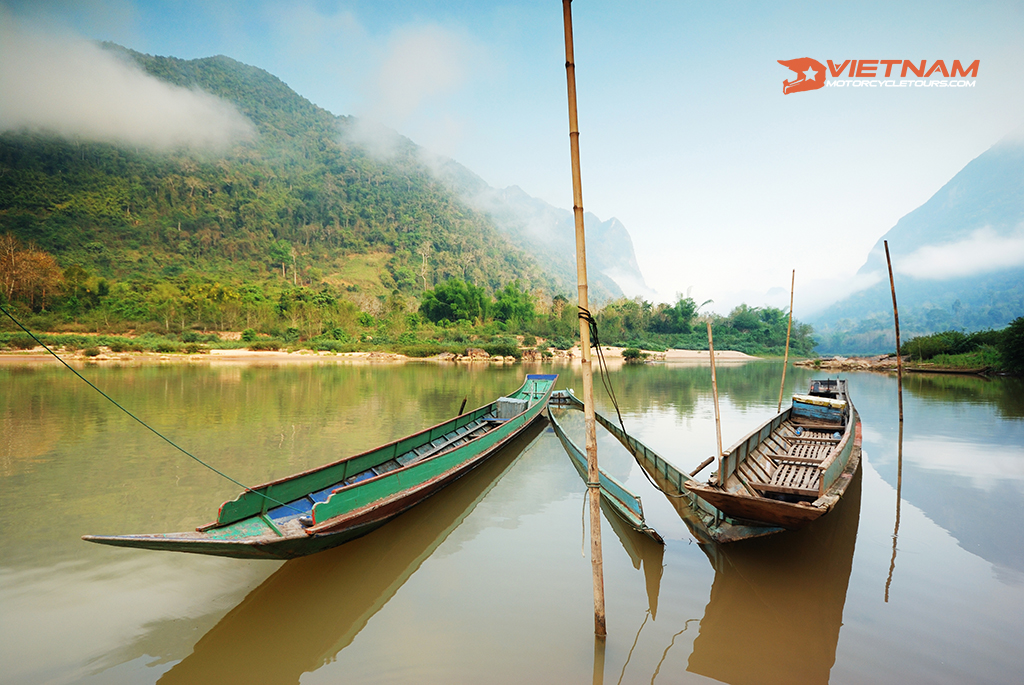 Day 8: Hello Muang Khua! 
The journey from Luang Prabang to Muang Khua is a 230 kilometers long ride. The journey takes you via steep roads surrounded by majestic landscapes. On your journey there, you'll have some fantastic riding moments.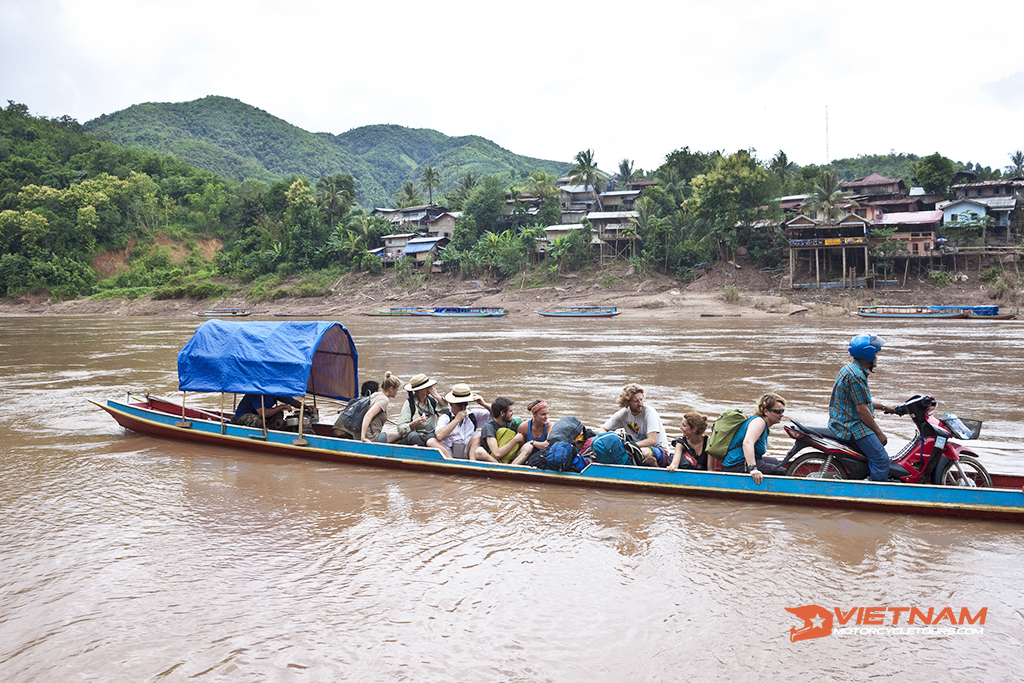 Day 9: Muang Khua return to Dien Bien Phu, Viet Nam 
You will enter Vietnam after traveling 175 kilometers across rice fields and forest lines. Continue downward; your Indochinia motorbike adventure will take you into Thai neighborhoods.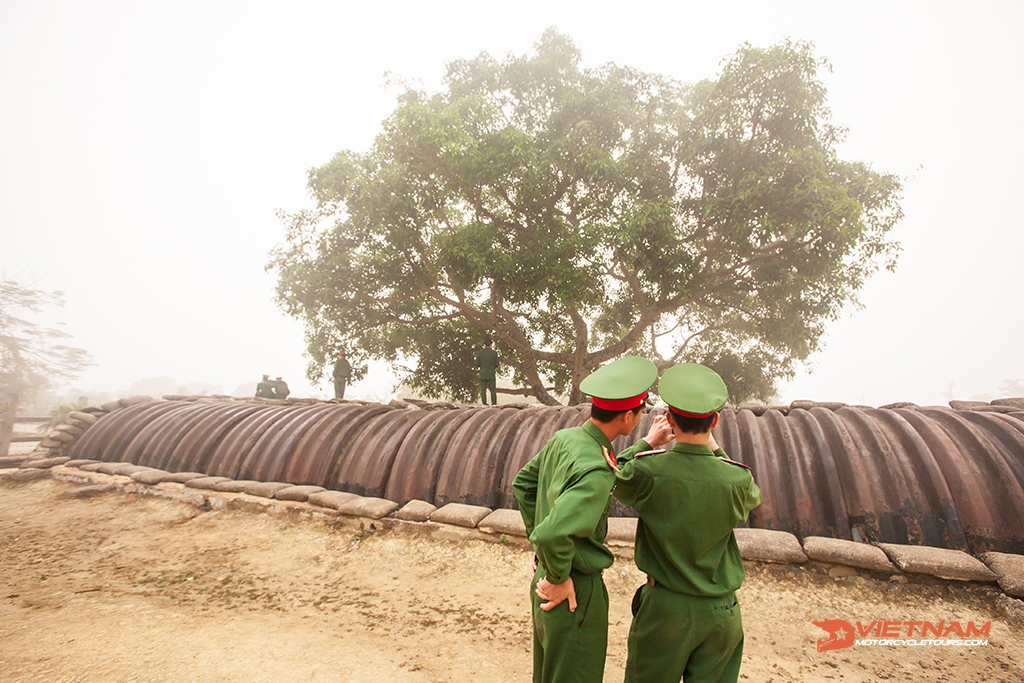 Day 10: Dien Bien Phu - Son La
A journey to Dien Bien Phu's historical remnants adds to your enjoyment of the motorbike trip. 
Then it's a 180 km journey south to Son La. There are numerous high passes along the journey, including the Pha Din mountain pass. Here, you can hunt photographs and see the Hmong people and black Thai.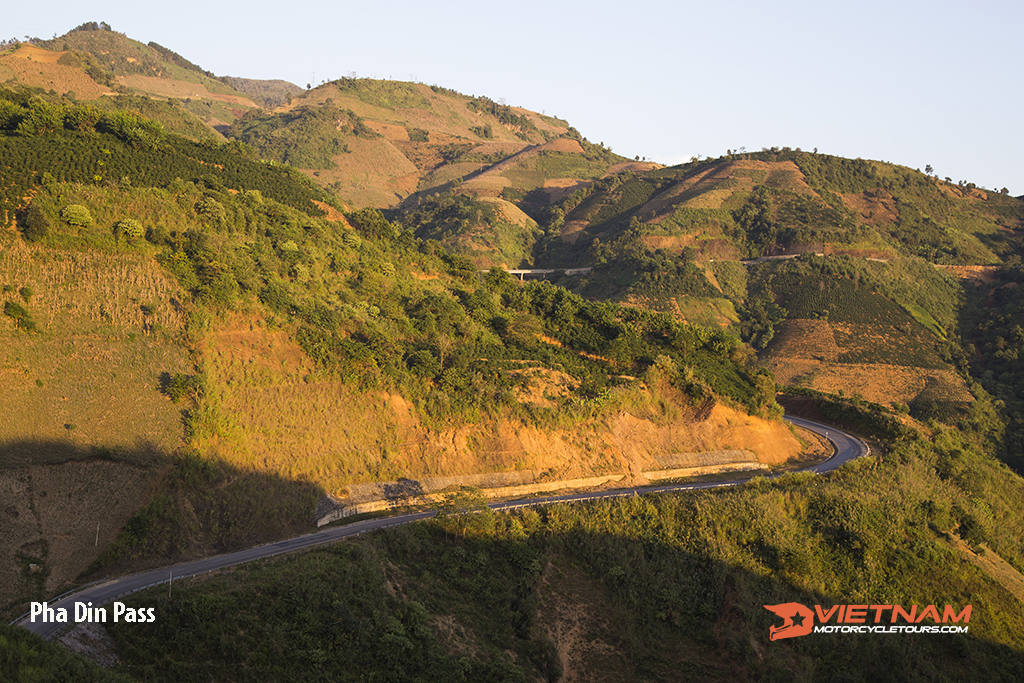 Day 11: Take a 150-kilometer motorcycle journey to Moc Chau.
The beginning of your day starts with a modest breakfast before taking national route 6 to Moc Chau. After riding the 150 km trip, you will arrive in an area known for producing famous types of milk and tea!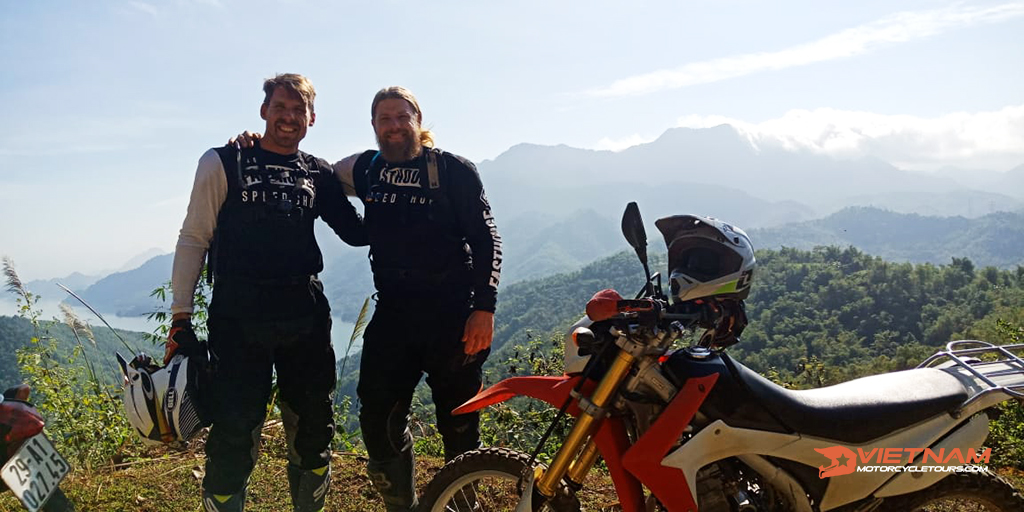 Day 12: Motorbiking back to Ha Noi from Moc Chau
It's the final day of the voyage. After finishing your breakfast, you prepare to depart Moc Chau and go to Hanoi. Finally, it's time to say goodbye and prepare for the ride back home! 
You may stop along the road to snap amazing photographs and enjoy a coffee break. Then, check in to your hotel in Hanoi around 4 p.m.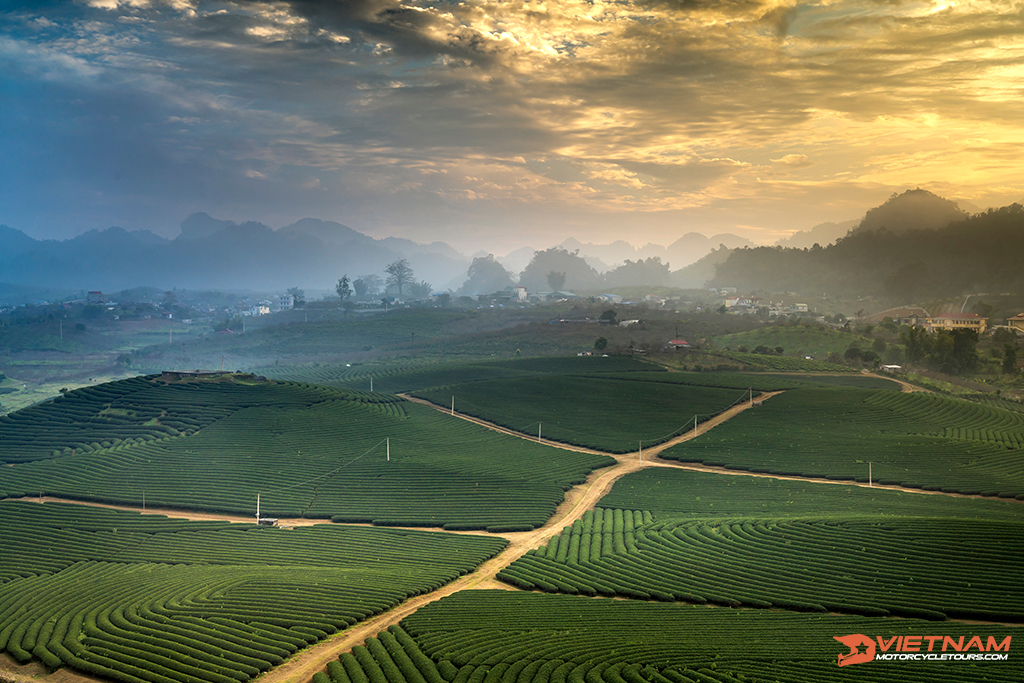 Final Thoughts
We have shared our experiences with you to get a taste of what to expect on this The Best Of Vietnam and Laos. 
Remember that there is an abundance of natural beauty in Southeast Asia and beautiful people who live here too! Finally, best wishes for safe and enjoyable journeys in your future!
Read more what riders have said about us on Tripadvisor!