Intro
Traveling by motorcycle is truly an unparalleled experience, especially for backpackers. They will not only reach the well-known places but also feel the severse beauty on each run to the final destination. 
If you are one of them, this blog, best motorcycle tours, is for you. Don't skip diving with us to save some wonderful trips for your wishlist. In this context, we are about to recommend Asian motorbike tours, which will make you pick up your rucksacks and get ready to move off now!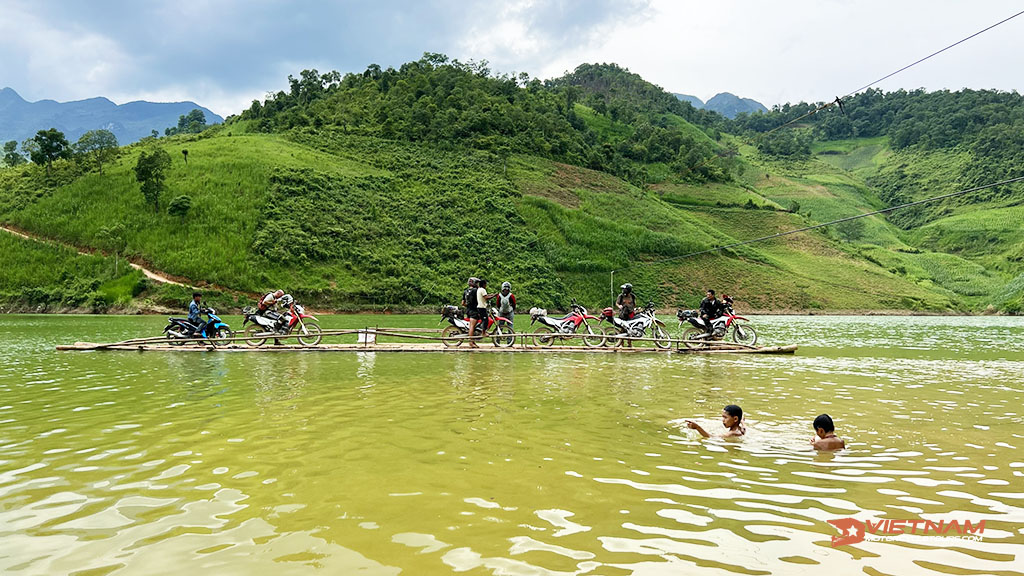 Best Motorcycle Tours – Best Touring Motorcycle 2022 – 2023
Have you got your best motorcycle for touring? Here comes a list of motorbike tours Asia you will certainly want to save for your bucket list.
Motorbike Tours Vietnam
Central Vietnam Motorbike Tours
This motorcycle tour lends you an epic nine-day journey in which you will enjoy breathtaking beaches and historic sites of the War's cruel engagement. 
Your start is Thu Bon Delta, located in Hoi An, which has one of the UNESCO world heritage sites. Then you will ride through some of Vietnam's highest highways on Ho Chi Minh road, which accompanies the Viet Cong Sai Gon Route. 
Tearing along this path, you encounter Kham Duc Mountain. It means you will wind through mountain roads, dense rainforests, and outstanding waterfalls. The location is a historic site that brought back memories of the American army losing nine aircraft in the 1968 Tet Offensive. 
In addition, you will have a chance to view the breathtaking limestone caverns in Phong Nha National Park before the next stop – Vinh Moc Tunnels. After stepping over the previous boundary between the Southern and Northern parts, you can visit VietNam's former Royal City – Hue. 
Ho Chi Minh Trail Motorbike Tours
The trail departs from the North of VietNam down to the last stop in Ho Chi Minh city, a long ride of around 1000 kilometers. This track is a world-class combination of roads and trails. 
It passes through the country's spectacular landscape and its neighboring Laos. You will experience everything from stunning valleys to dense jungle to open plains and even ascending paddy fields when burning rubber on your beloved motorbike.    
To enjoy this track, you indeed need a lightweight motorcycle such as some models that we are using for all motorcycle tours Ho Chi Minh trail ( Honda XR150L, Honda CRF250L, Honda CRF300L, Yamaha WR155L ) and a firm helmet. If you can, a helmet camera will help you save wonderful memories for this journey. Armed with proper equipment, discovering this epic trail is a truly unforgettable experience on your traveling bucket list.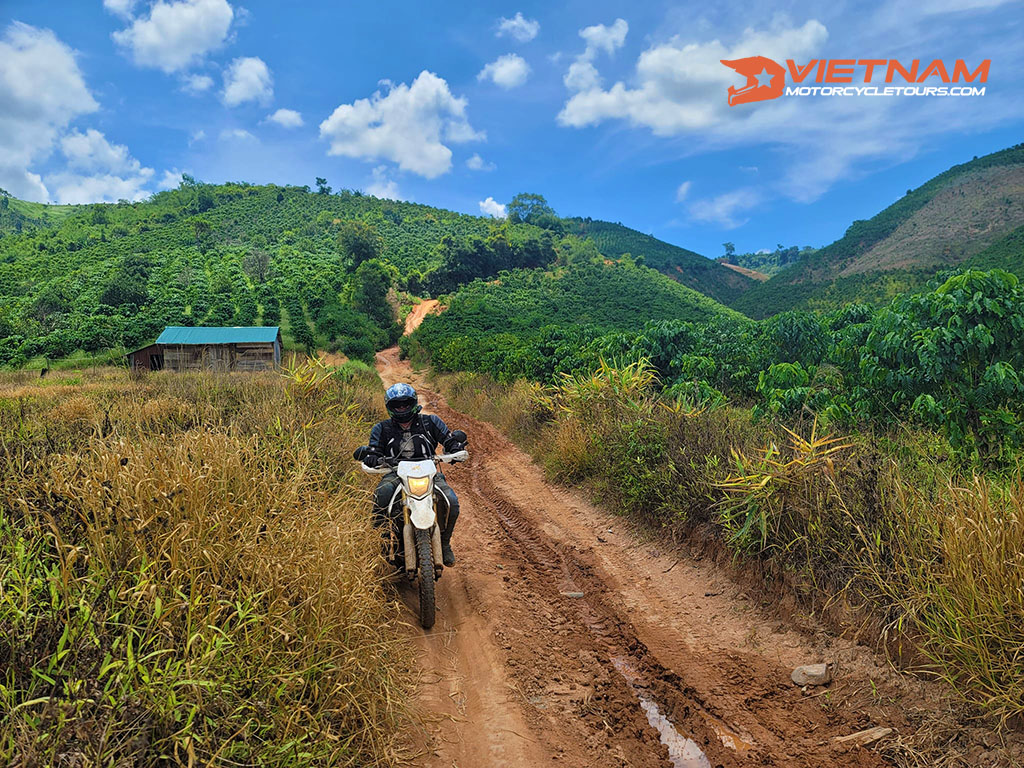 Ha Giang Motorbike Tours 
Riding your motorbike through Ha Giang – a legendary mountainous area in the North of Vietnam will bring you unforgettable memories. You will be bounded by untouched environments, breathtaking sights, and stunning landscapes and learn from beautiful things of various ethnic communities. 
The many layers of green-blue hills spread as far as the eye can see. That might even be jagged rocks forming various shapes sticking out of the foggy green. This will bring you a special and unique sensation when you take in superb views and breathtaking tracks.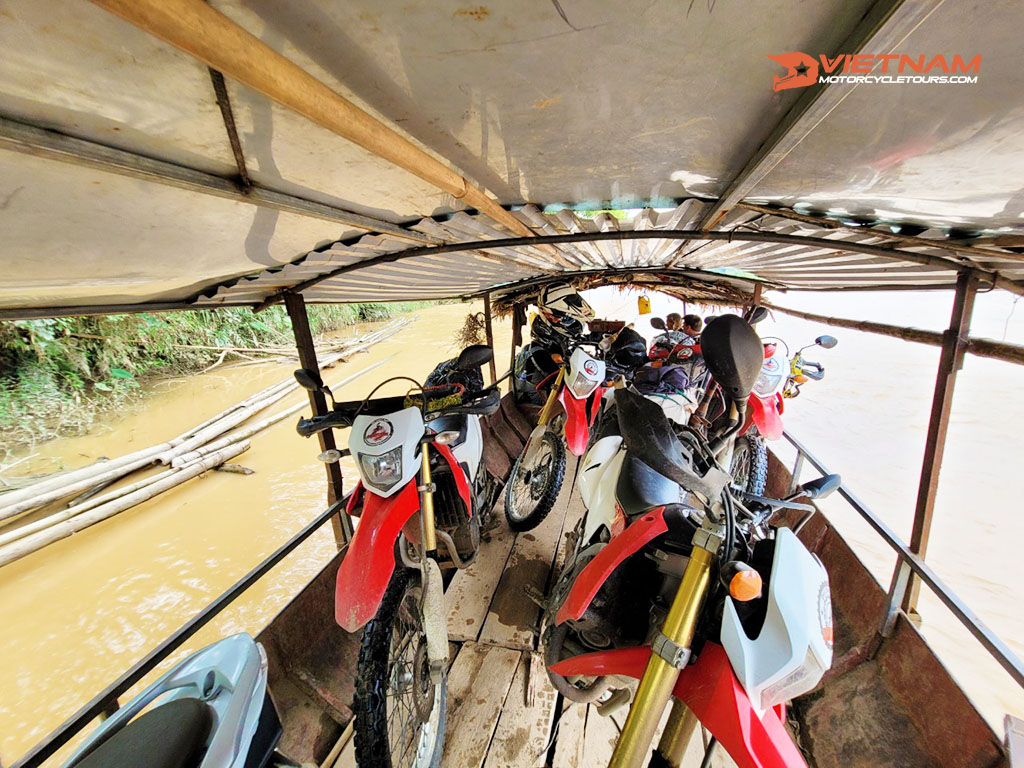 My Son – Da Nang Motorbike Tours
Myson is a UNESCO World Heritage site about the ancient Cham Town. The Myson tour departs by riding your motorcycle in the direction of the Thu Bon Delta. If you are keen on diverse cultural rustic life, don't skip the tour to learn more about Vietnamese rural customs along the Thu Bon river!
Then, keep riding through the lovely country paths before entering Myson for a traditional breakfast in the central of Vietnam. Once your tummy is full, you can be ready to jump on the guided trip for this My Son historic town's sad remains. 
After that, if you want to enjoy the more ancient atmosphere, you can ride back to Hoi An, relishing the small lanes and passing the terraces of the dispersed suburb. This way will deliver you a peaceful feeling.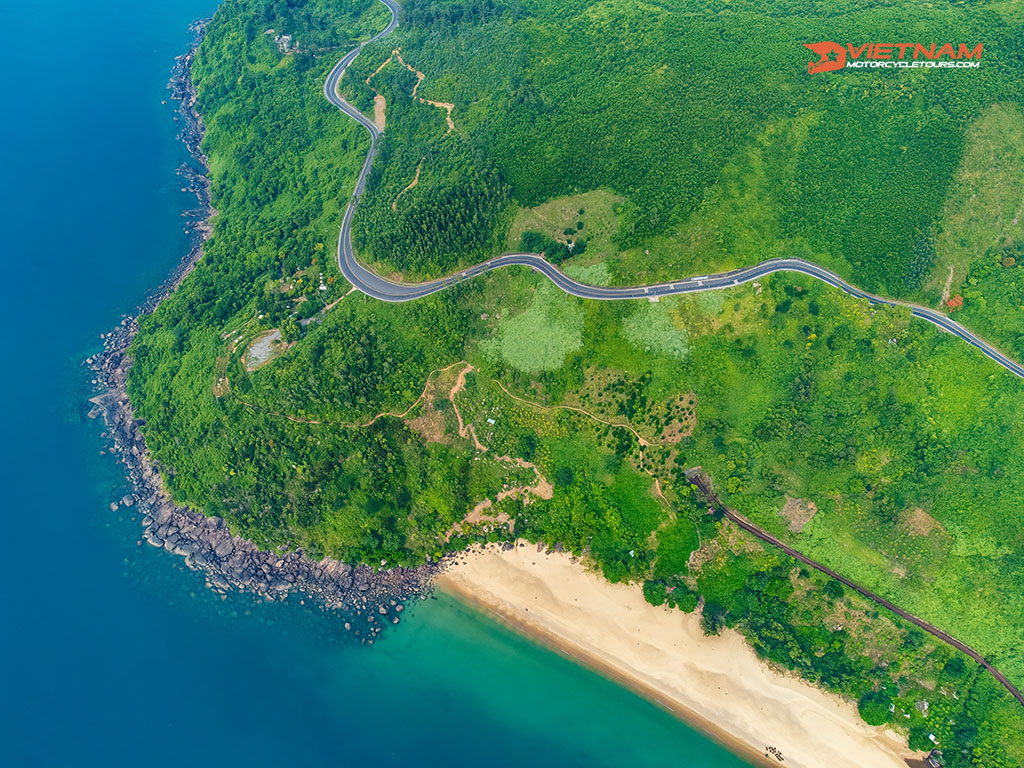 Motorbike Tours Laos
The Golden Triangle Motorbike Tours
The terrain tour will cost you seven beautiful-sight riding days. Embarking from LuangPrabang and riding along the Mekong River, you can not miss the spectacular landscapes on this trail. 
Then take a rest before reaching Pak Beng. There is a boat stop on this motorbike route; many adventurers choose this visiting port to recover their energy for the upcoming attraction spot. 
The next day, you will ride through the mountain to reach Huay Xai. This is an ideal location to experience local people's peaceful, rustic lifestyle. By the way, don't skip visiting FortCarno, which has become a well-known destination in the French Colonial era!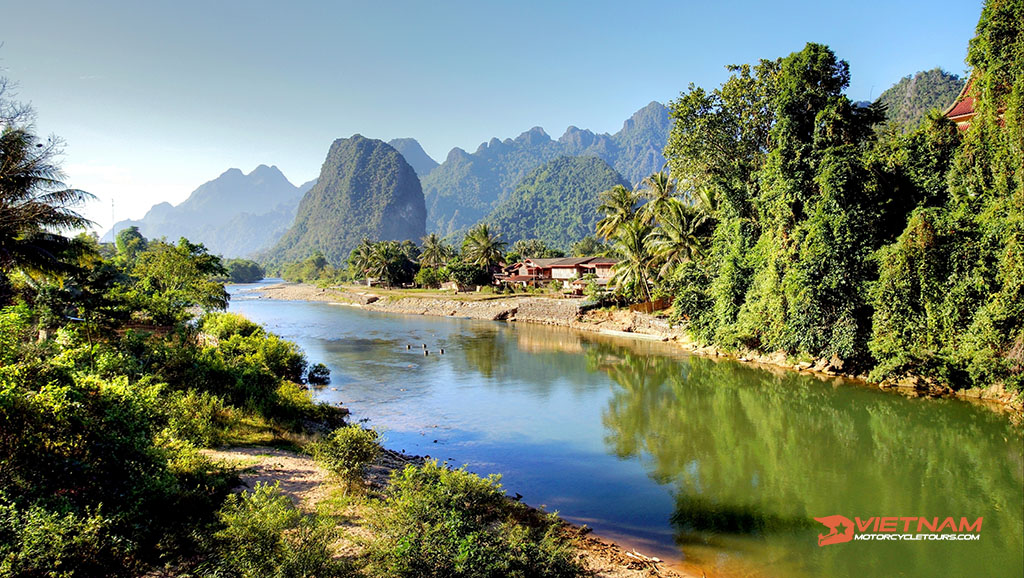 Northern Laos Motorbike Tour
This motorcycle trip departs Luang Prabang and end at Vang Vieng. Your trail consists of Luang Prabang, Vieng Thong, ViengXay, Xaisomboun, Phonsavan, Muang Kham, VangVieng.
In addition, we highly suggest you drop by the Pak Ou Cave (Luang Prabang) once you come to this country. In particular, this place is the ancient home of the Buddha Statue with over 300 years of all shapes.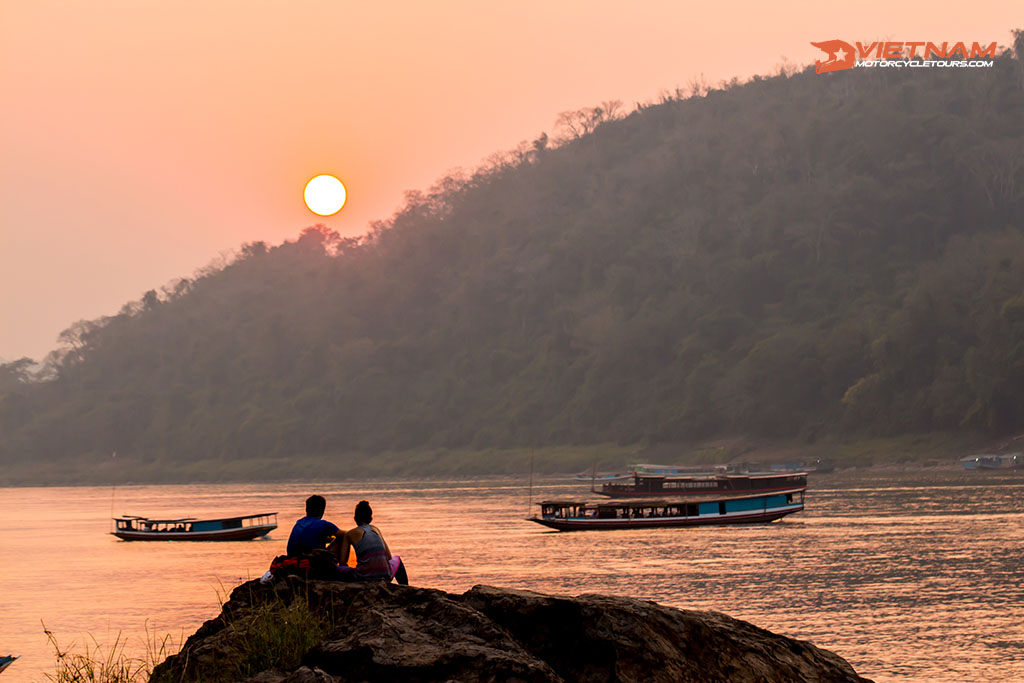 Motorbike Tours Thailand
Chiang Mai Motorbike Trip
Chiang Mai motorcycle tours will lead you North on a busy and wide main track. Soon, you will turn on and ride along beautiful lanes with very little traffic that allows you to wind through the peaceful forest landscapes of Phrao. 
Then, you ride along with Thaton, close to the boundary with Burma. Reaching Thaton, you will catch the small pagoda, where you can capture wonderful sightseeing of the Kok River Valley.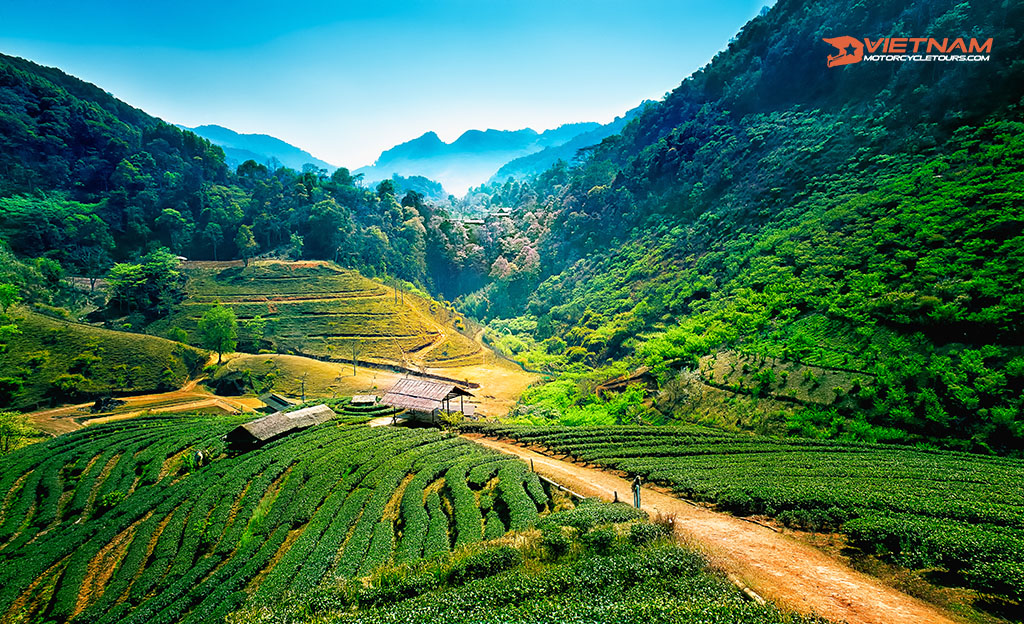 Doi Tung and Golden Triangle Motorcycle Tour
We will embark in Doi Mae Salong to Thoed Thai, which used to be an area under the Muang Thai Army's control. You can stop by this headquarters and learn more about the Burmese epic history. Then, you can keep track of devious paths to Doi Tung. 
The place used to earn its reputation for planting opium, yet today, flowers and coffee are mainly grown here. This gives this destination a fresher appearance which will shake you off tiredness after an extended ride. 
Keep riding along the main road, and you will encounter the MaeFah Luang garden before keeping over this mountain peak and riding down to the valley. The dale passes along a steep and narrow yet asphalt trail that follows directly to the boundary of Burmese.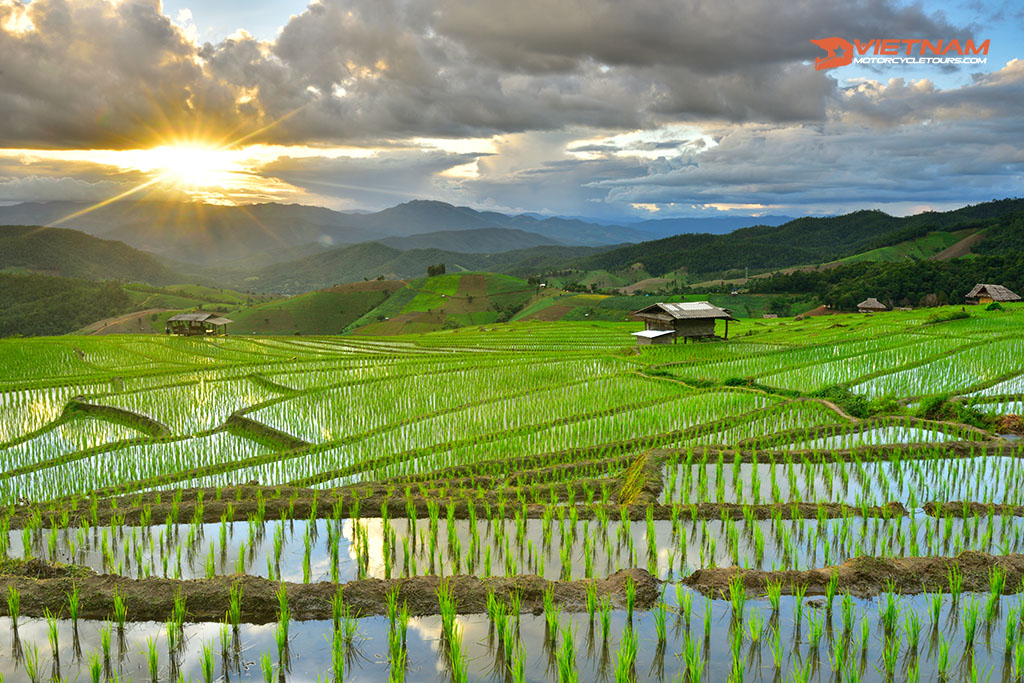 View more: Best Sapa Motorbike Tours 2022-2023
Wrap Up 
Each journey has its own story and experience. Choosing any path will give you unique memories, especially for motorbike trips, which give you wisdom and expand your horizons. You will feel the freshness through every road and recognize that "I'm still young"- that feeling is truly cool. 
We completely bet these best motorcycle tours are sure to urge your passion of riding with your motorbike through breathtaking views. 
If these itineraries can't quench your thirst of traveling, what about motorbike tours Europe? Stay tuned for more European motorcycle trips on our website!
What riders have said about Vietnam Motorcycle Tours VietnamBikers on Tripadvisor!