Intro
India, in the eyes of most international tourists, is a somewhat reserved community. Not many people associate it with bold and fulfilling adventures, which cannot stray further from the truth! Allow yourself a closer look, and you may understand why motorcycle tours in India are one of the most charming points of this country.
Our article will give recommendations for places to include in your future India motorcycle tours. Do not waste this golden opportunity!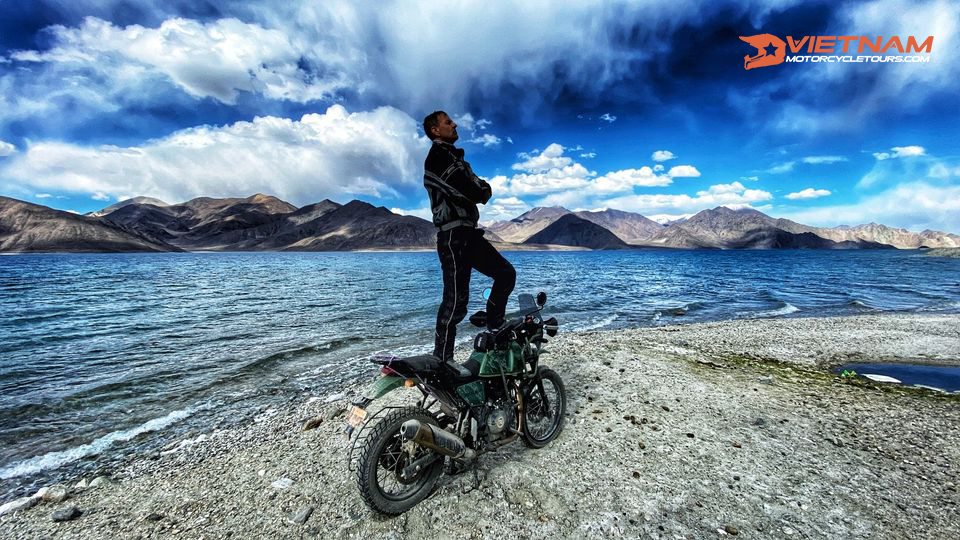 What to Expect from Motorcycle Tours in India?
Day 1: From Goa Airport to Old Panjim by motorbike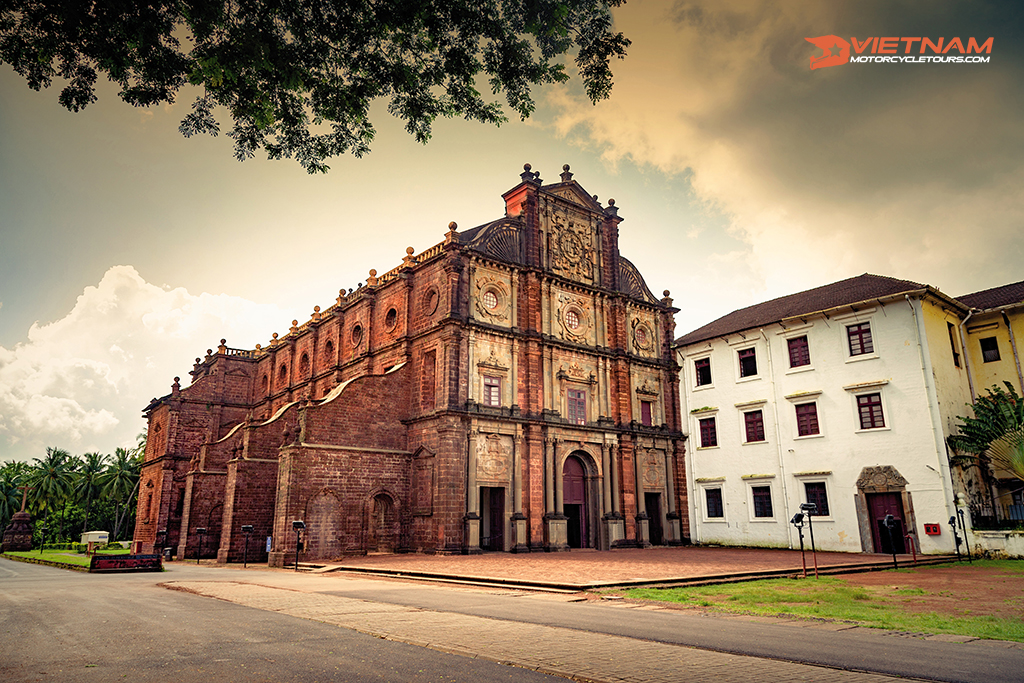 An Indian motorcycle touring trip does not necessarily exclude other transportations; most tour packages will drive you from the airport straight to your homestay. Here, you have around one day to assess and prepare for what you need on the upcoming excursion!
While letting yourself unwind with the hotel's five-star customer service, it does not hurt to chance a look at Old Panjim, a lovely site with international and local inspirations intertwined. 
Options are endless: there is the Basilica of Jesus, where Indians preserve Francis Xavier's missionaries. Adjacent to the Basilica is Se church, recognized as among the largest Asian cathedrals. The iconic Golden Bell (also situated within this church) may serve as a stunning backdrop for your selfies! 
View more best Vietnam motorbike tours 2022-2023
Day 2: Old Panjim to Dandeli Motorbike Trip
Here is where your motorcycle tours of India kickstart! Get ready to mount your motorbike and ride away from Panaji into the Goa State. A labyrinth of narrow and jungle-bound paths carries your wheels to the front of Mahadev, one of the oldest Goa temples ever known!
Mahadev was established around the 20th century and constructed in Jain designs; intriguing details about its history have sparked numerous debates and hypotheses. 
This beautiful temple stays far from the main accommodations, almost invisible to the naked eyes. Seize this once-in-a-lifetime chance to dig around and take stunning photos!
After that, the trip will head further into remote highlands, where bikers conclude their day in a gorgeous nature reserve.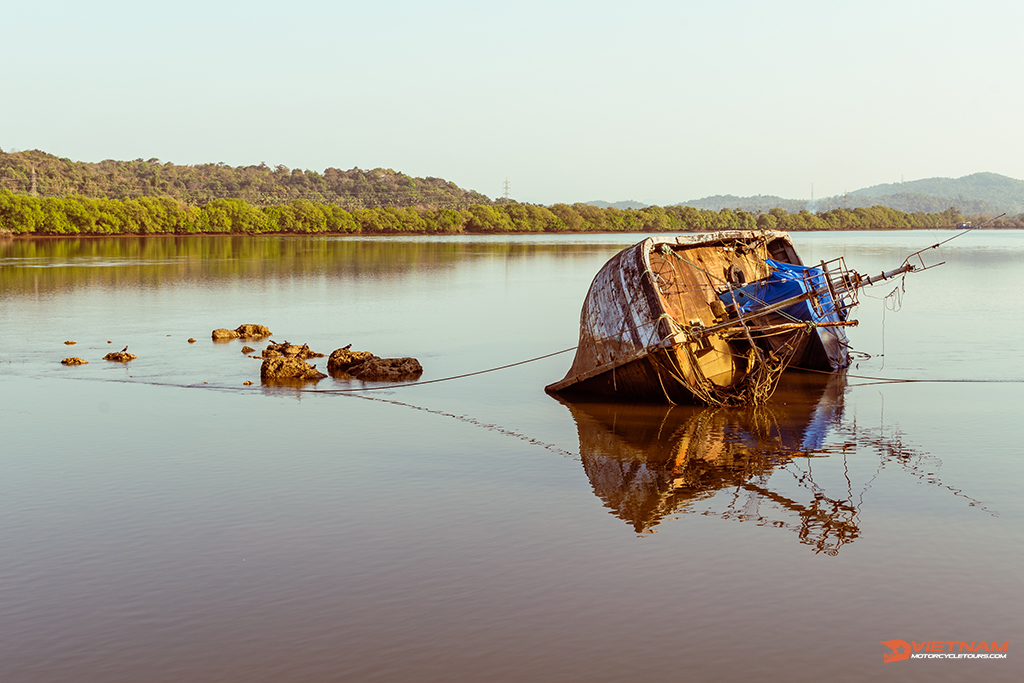 Day 3: Dandeli to Badami Motorcycle Tour
Get up early to plunge head-first into the wonderful archaeological realm presented by the Badami Museum! Founded in 1982, Badami Museum has since been home to more than 180 antiquities, including inscriptions, sculptures, and decorated architectural statues. 
Wish to learn more about Indian art history? Now is your best opportunity! Let yourself immerse in spectacular exhibits of Makara Torana-carved paintings and divine female goddesses representation.
Four galleries line up within the museum, all surrounded by Open-Air galleries for a more engaging experience. The entrance is littered with Nataraja, Kirtimukha, Jaina, Nandi, and several erotic figures, drawing your keen attention immediately!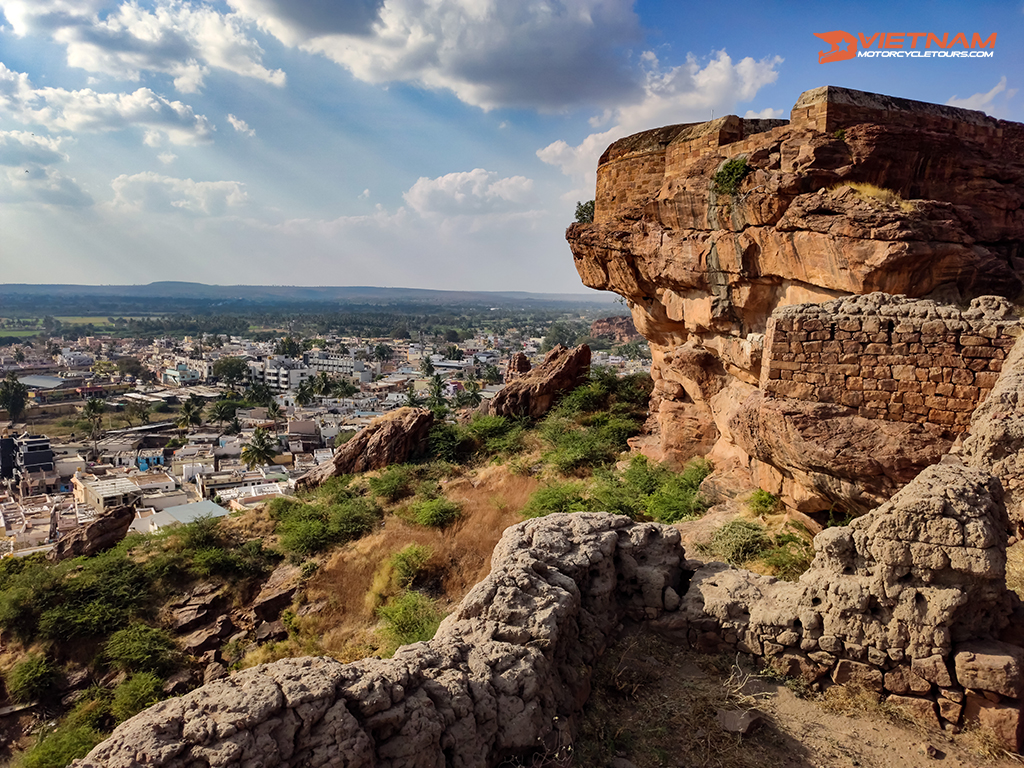 Day 4: Badami to Hampi Motorcycle Trip
Hampi (also known as the city of ruins) will be the next stop on your trip. It is a UNESCO-recognized site that attracts millions of visitors per year, renowned for its ancient monuments, forts, and temples.
The surrounding landscape is as enigmatic as the ruins themselves, with stones of thousands of different sizes scattered around. A quick climb on these boulders to take in the city's breathtaking vista is a terrific experience few would ever forget! 
In the morning, you may explore Hampi's enormous archeological complex. For afternoon outings, feel free to cool down under the warm sunlight or wander around and take pictures of some of the most famous monuments.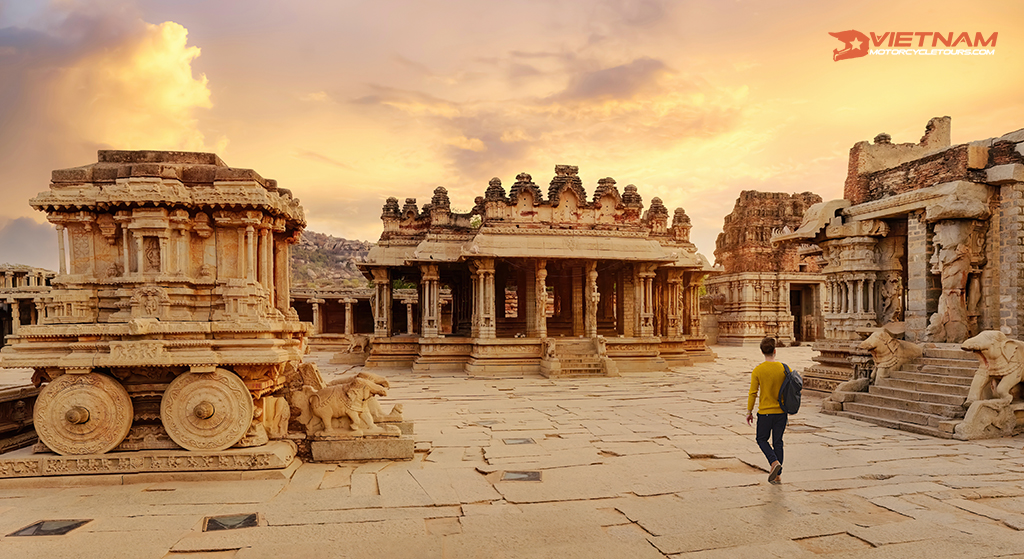 Day 5: Hampi to Gabadi Motorbike Tour
Parting with the incredible Hampi, we continue our trek further into Bhadra Wildlife Sanctuary, a heaven on earth for animal lovers!
You will be astonished to discover that Bhadra houses almost 200 different birds, including quaker babbler, Malabar whistling thrush, and singing shama. Furthermore, more than 120 flora species are also available, with rose-wood, honne, kindal, tabasalu, nandi, mathi, just to name a few. 
The ride to Bhadra is also a treat in itself, offering excellent views of Chikmagalur, Western Ghats, coffee plantations, and rolling valleys. Nothing is better than to traverse across the green laws and moss-covered sloping hills, relishing in the beauty of Indian nature!
View more Ha Giang Motorbike Tours 2022-2023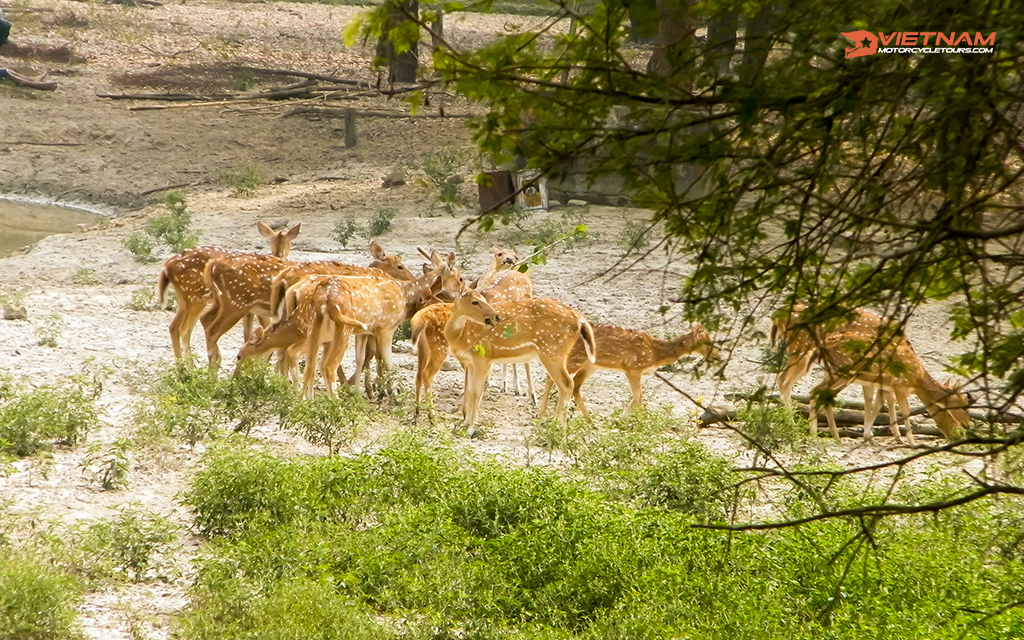 Day 6: Gabadi to Matthuga Motorcycle Route
Ready to unleash your inner explorer? Terrific! Today, we are heading to Kavaledurga Fort, hidden deep into the jungle and lending an exceptional overview of the local areas.
Kaveldeurga encompasses a vast region of more than eight kilometers in circumference. At each entry, bikers will be mesmerized by its magnificent grandeur and remnants of bygone eras.
From the third entrance, you will travel further inside the Kaveledurga's precincts. At the fourth, relics of old temples start to reveal themselves.
There is the Kashi Vishwanath, standing tall and proud with delicate carvings of ancient warriors, birds, snakes, elephants, and the moon and sun. And next to Kashi is the Lakshmi Narayana, a humble shrine perched on weathered rocks among lush greenery.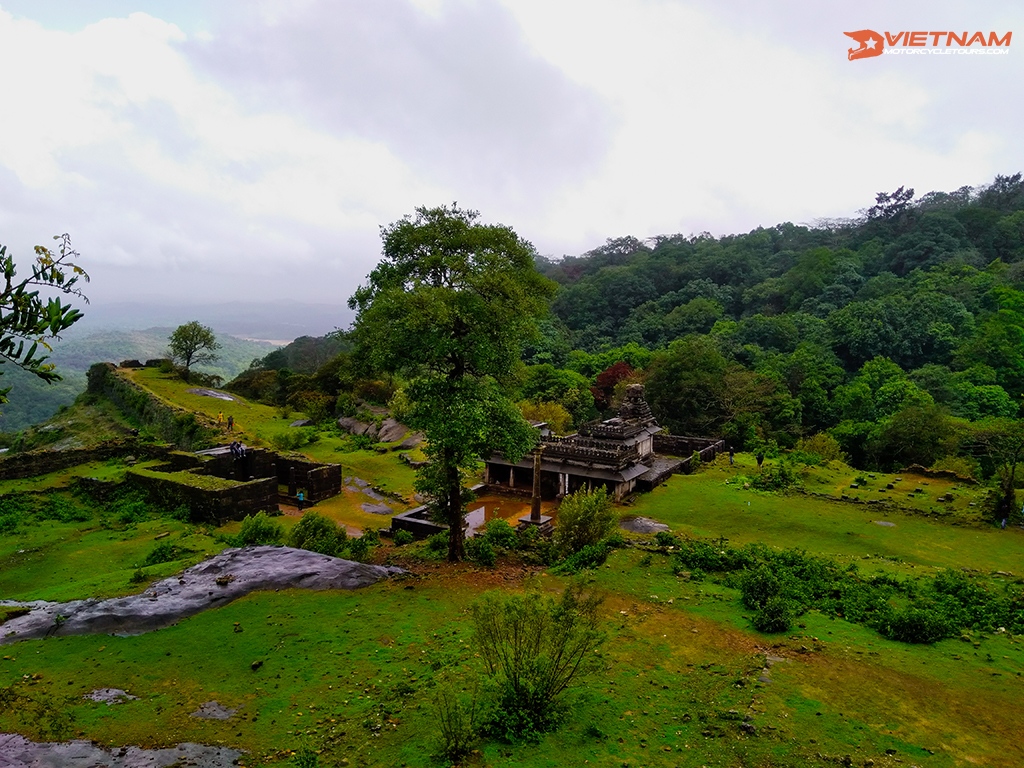 Day 7: Matthuga to Palolem Motorbike Tour
Grab your motorbike, head down to Sharavathi River, and curve into downhill circuits that span long scenic routes. Still not adventurous enough? Then veer into off-road paths to challenge your own riding skills! Sounds of strong winds and chirping birds will indulge all of your five senses to deliver the most freeing sensation ever. 
View more Sapa Motorbike Tours 2022-2023
Last but not least, we suggest you conclude this eventful morning with a relaxing walk along the beaches or quick naps under the sun.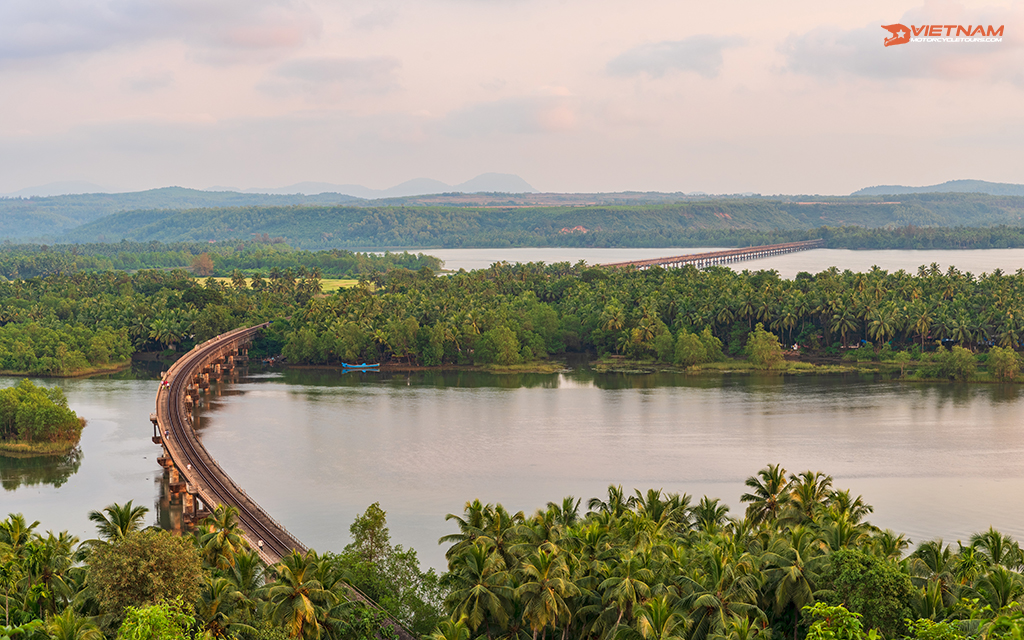 Day 8: Palolem to Old Panjim Motorcycle Trip
A close look at the Goan coast's wildest regions is such a lovely reward after long riding journeys. You might spend the last day dropping by Portuguese de Rama to admire the crystal-clear beach and ancient ruins, climbing on impregnable cliffs roosted amidst the wild. 
By nightfall, we will have been back to Old Panjim – our starting point for these motorbike tours. The ride today reminds me the Ho Chi Minh trail by motorbike in Vietnam.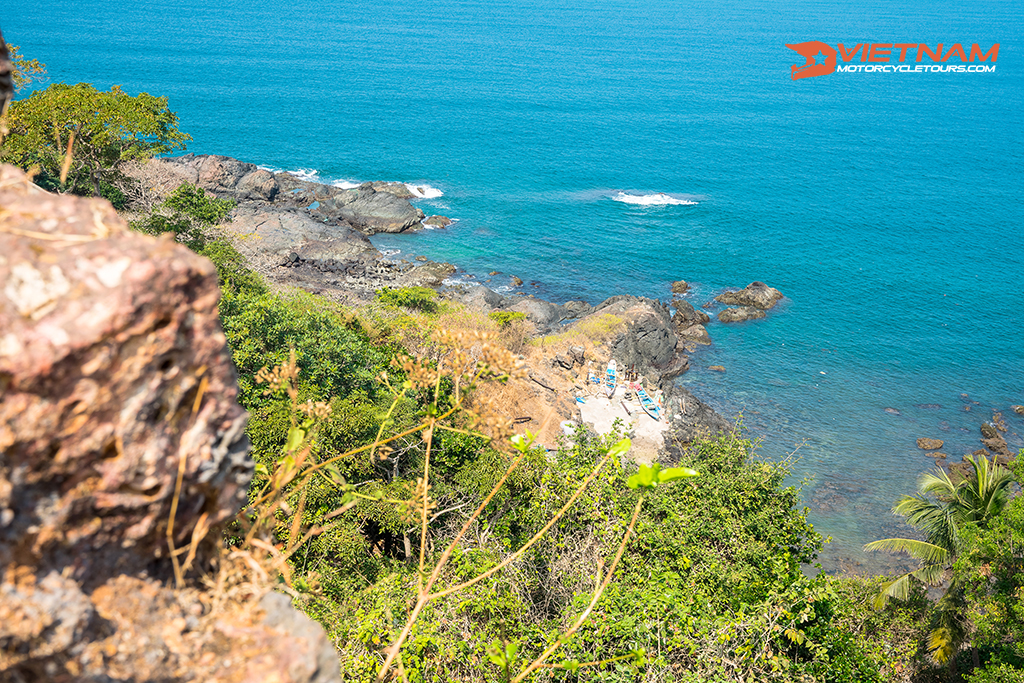 Conclusion
This article has detailed recommended destinations for your motorcycle tours in India. Surprise after surprise unveils along the trip, paving the way for an incredible visual feast that you could hardly forget.
Pick up your helmet, bring in a friend, and jump onto the motorbike right away! Feel free to contact us for more help.
What riders have said about Vietnam Motorbike Tours on Tripadvisor!