Riding In Vietnam Intro
When it comes to Vietnamese culture, we can not miss the madness of traffic in Vietnam. Vietnam's topography is quite distinctive and demanding for foreigners. Also, there are many unexpected issues happening while traveling. 
As an adventurous rider who plans to visit this country, do not forget to equip yourself with the proper Vietnam motorbike travel tips! 
If you plan on discovering the beautiful S-shape country with your motorcycle, don't skip this blog on riding in Vietnam, all riding tips you need to know! Scroll down now!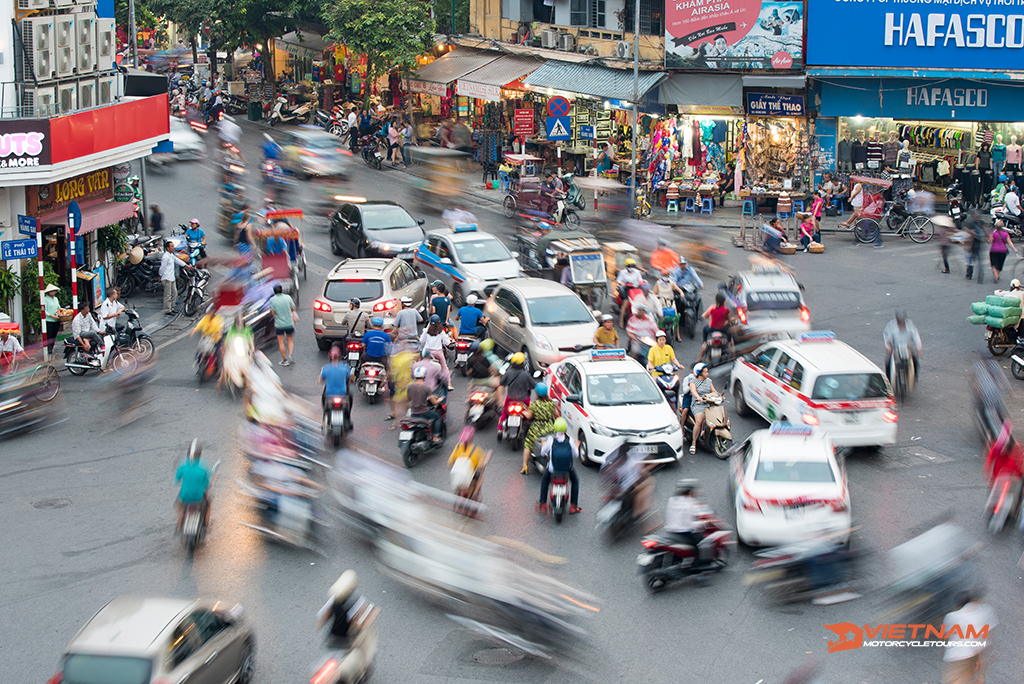 Vietnam Motorbike Travel Tips
Is It Easy For Foreigners To Travel In Vietnam?
Viet Nam traffic is pretty hard to deal with as there are an overwhelming number of vehicles on the street – especially in urban cities. Luckily, when traveling in Vietnam, you can look for help at any time and everywhere as the locals are super friendly and willing to help. 
English has become more common and widely used in the country. If it's hard to communicate in English, there's Google Translate to help you communicate easily with the Vietnamese.
Recommend Ha Giang dirtbike tours 2022-2023
Crime rate is high in tourist destinations, though petty crimes such as robbing and theft sometimes happen. But don't worry, safety guards here will surely be helpful in those cases. 
Violent crimes or accidents are rarely heard of, so we ensure you'll have a secured and safe trip around our country.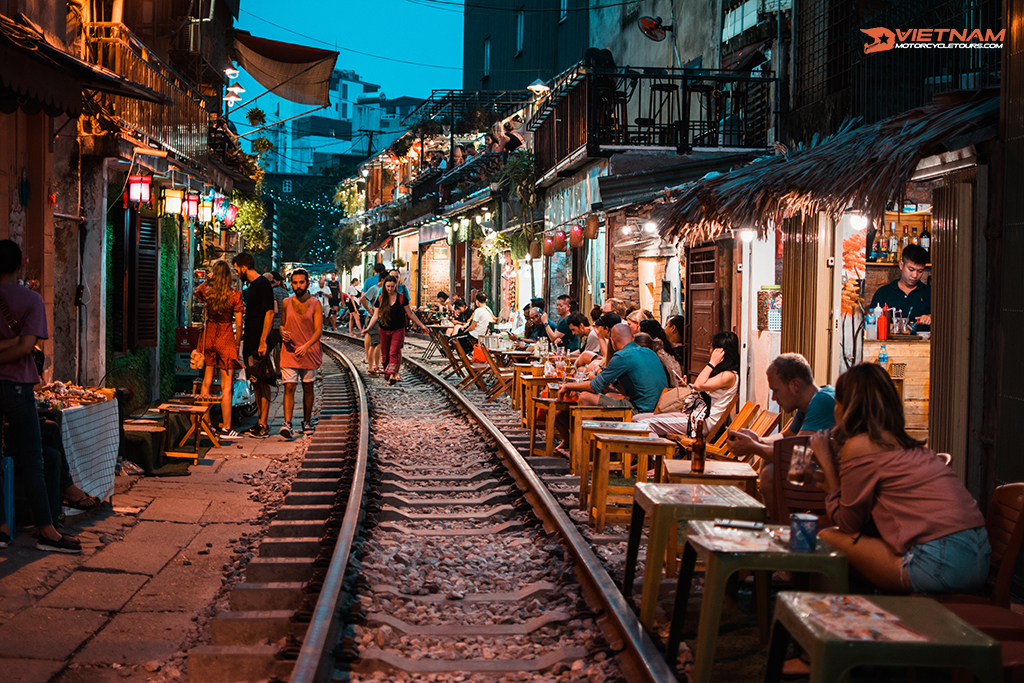 How To Book A Taxi For A Reasonable Price
If you are not familiar with the taxi system here, you can end up being cost more than it is.
To help you avoid this situation, download the Grab, Be APP on your phone, which is the same as Uber. Get used to it, and know how to book a taxi or bike on the app before taking off.
Grab is only available in Viet Nam. The price for each ride is reasonable, and the app provides you with some common language settings. Both Grab car, grab bike are available in all big cities of Vietnam such as Hanoi, HCM city, Da Nang, Hai Phong…etc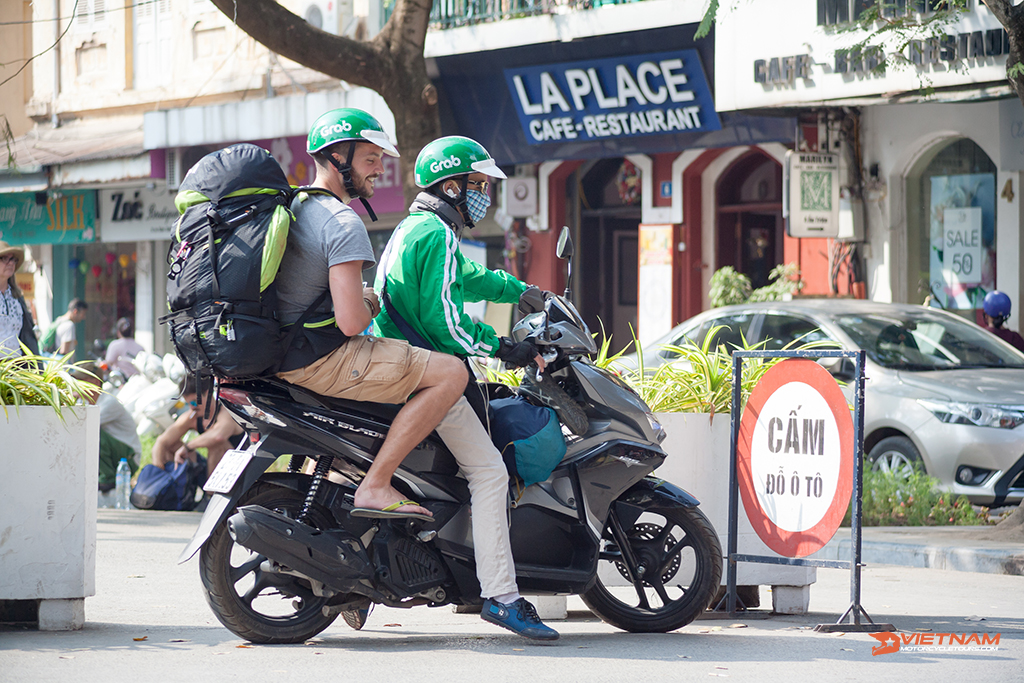 How Do You Order Food?
Most of you will go for some expensive tourist town restaurant. Unfortunately, it will cost you a lot and the food won't be that good and fresh. 
Look for some local restaurant or search for recommendations from vloggers – it will be more reliable and provide outstanding service.
If you are unfamiliar with Vietnamese appetizers, there are many stores serving pizza at any place with foreigners passing by. Note that it can be hard to order food in some rural areas without English on the menu.
View more off-road Vietnam motorcycle tours 2022-2023
Google Translate can help you with this trouble, as it allows you to use a live translation with your phone's camera. Take a whole picture of the menu, which will translate into English for you, then choose the one by pointing at it, and your order is done! Everything is simple with technology!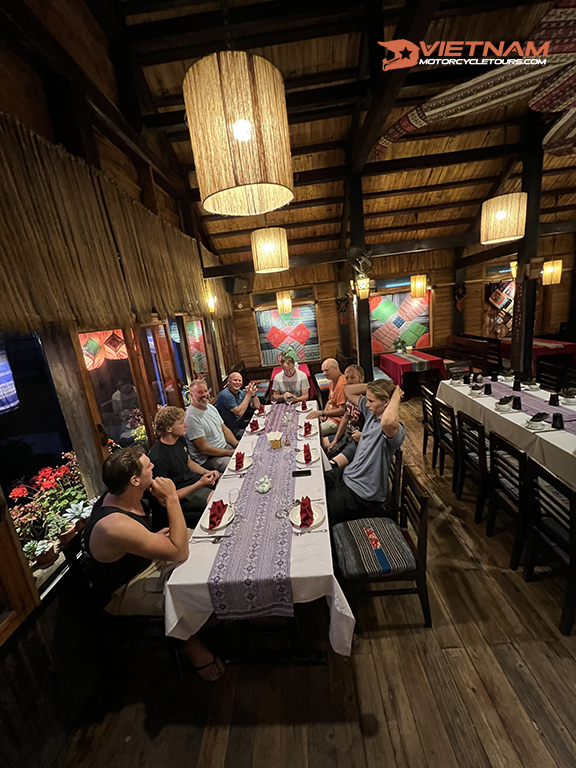 How to Drive Safely With Your Motorbike
Though there is a massive amount of traffic in the country, so make sure that you observe the street carefully while participating in the traffic. The top reminder for you is to move at a slow speed and always wear on safety gadgets. 
Another important note from Vietnam motorbike travel tips is that you should have motorcycle experience before departure. Still,  many riders still manage to travel throughout the country without any experience. Just make sure to keep in mind all the notes we have mentioned above.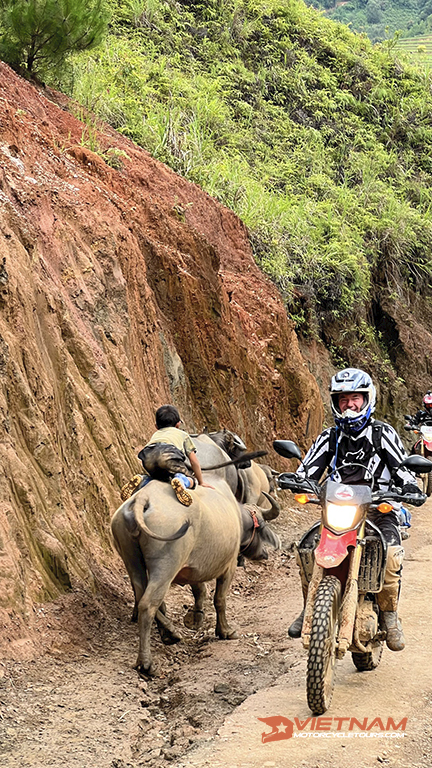 Prepare For A Safety Gear
Some tigit motorcycles have numerous types of gear, which you can choose really cheap stuff or extremely high-end ones here. Once you follow and update information from the Vietnam Motorcycle Tours booking platform, you are able to rent basic gear for a safe ride.
Though it is just one week or a longer amount of time, be sure to have a similar full setup with gear. For example, drivers should prepare themselves with rain gear for some rainy days. 
View more Best Sapa by motorbike 2022-2023
Bring it with you all the time to protect yourself from getting wet and illness so that you can not enjoy your next riding day entirely.
One more essential thing you should invest carefully in is helmets. The price varies, ranging from $1 with a baseball cap helmet to $ 50 for high-quality European ones. There are also more budget-friendly prices for a second-hand helmet, which you just need $5 to buy for an original $25 from a European-certified helmet.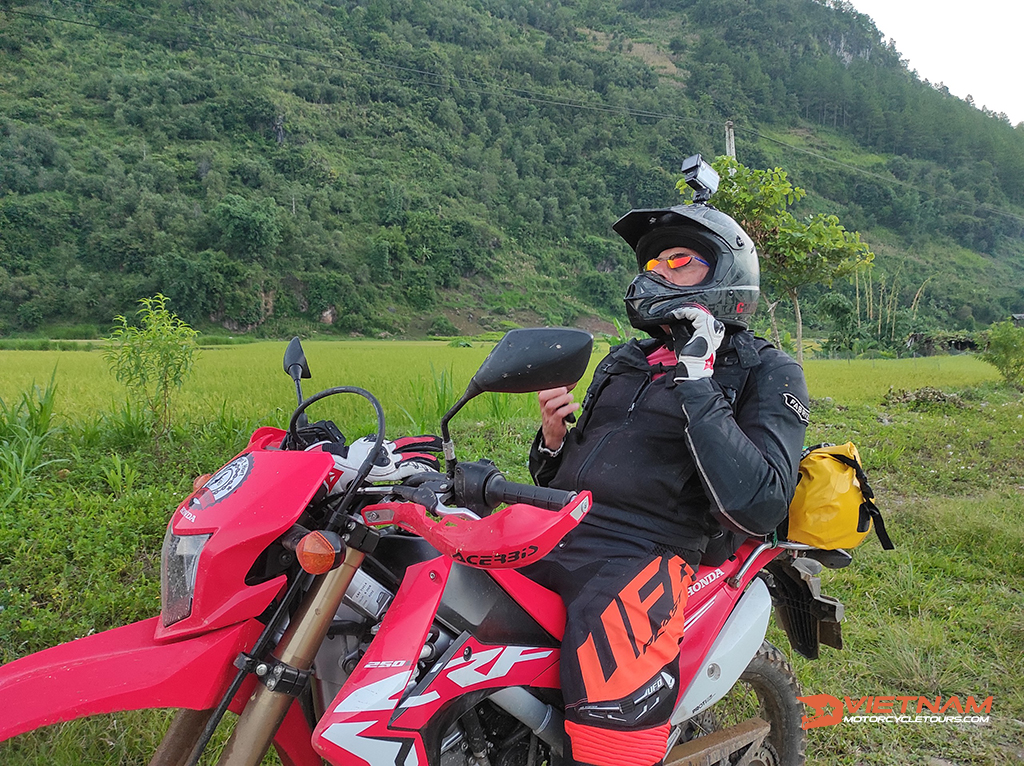 Booking a Hotel
With our Vietnam riding tips, we recommend two common apps you can trust – Agoda and booking.com. Using these apps for booking is usually way cheaper than booking it directly at the hotel, and this is the advantage of these apps! 
Another great point is that you don't have to book for a cheaper price in advance. Any time you feel tired and need a place to have a quick and sudden stop, just do some research and book a hotel. 
View more Motorbike Tours in Laos 2022-2023
A little note to make the most of these apps is the change in price throughout the Vietnamese holiday. The price can be higher, so consider choosing an affordable place to stay. 
Did you know? Vietnam Motorcycle Tours can book your hotels in Hanoi or any big cities of Vietnam? Just let us know we can book accordingly.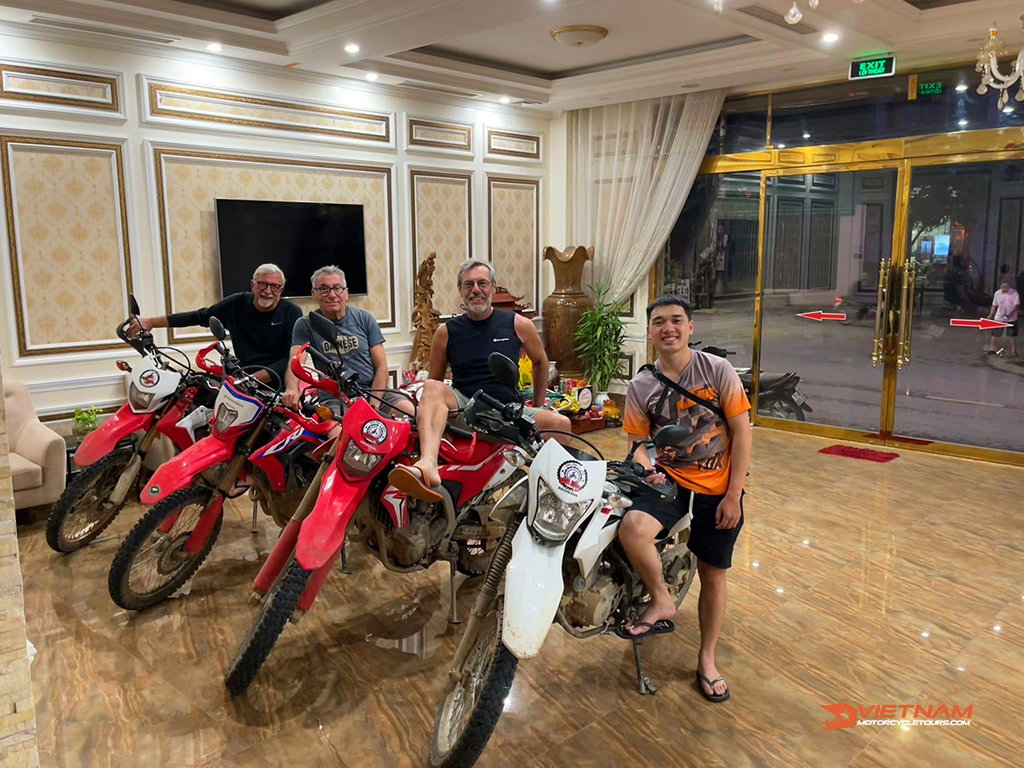 Technology is a Key
Needless to say, human life has changed thanks to the development of technology significantly. You can do anything with a phone accessing the internet. To have 4G internet on your smartphone, buy yourself a sim card, which can be either Mobi or Viettel.  
The old paper map is something from the past, and now you can navigate Viet Nam in the back of your hand! This way, you can discover any part of the country with just a phone!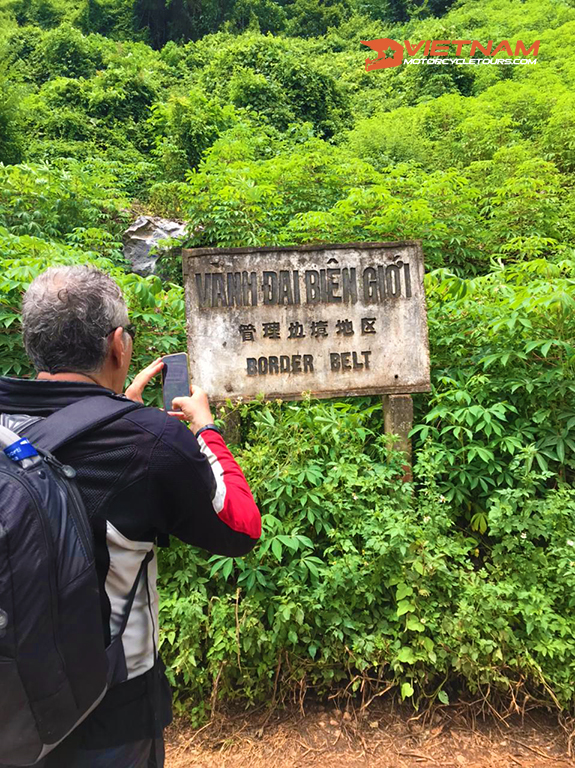 Conclusion
We hope this blog on riding in Vietnam, all riding tips you need to know will help you to get the most exciting and youthful journey in this beloved country! 
Don't let any vague rumors ruin your curiosity about riding in Vietnam. Wait no more but hit the road and discover the world! Besides, do not forget to follow our blog for other interesting info! 
What rider have said about Vietnam Motorbike On Tripadvisor!