Introduction
Vietnam motorbike routes are a great experience for those looking for a new and adventurous vacation. If you are a first-time tourist to this beautiful country, refer to our itinerary below. You can visit each place separately or arrange a long-term schedule. Whatever your plan is, it is worth your money and time.
Vietnam Motorbike Routes In 3 Weeks: Must-Visit Cities & Travelling Tips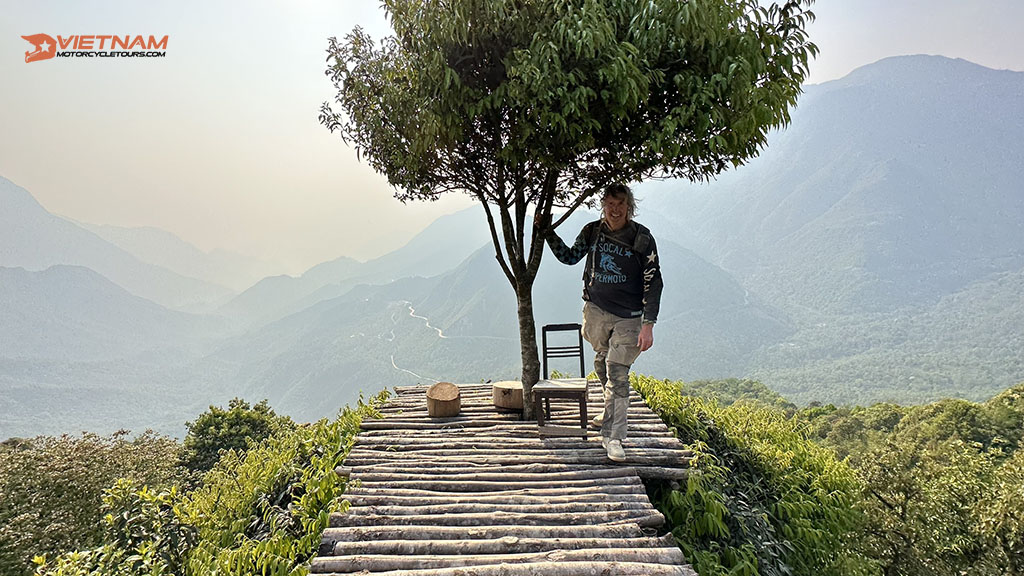 Hanoi Motorbike Tour – A Capital With Different Vibes
Starting in the heart of Vietnam is a great idea to integrate into the culture and lifestyle of this country. Tourists also find renting a motorbike here more convenient and cheaper to begin their long journey to other regions.
Hanoi is a crowded metropolis full of surprises. We were amazed at how the city changed its vibe during the day. The capital showed off its solemn and ancient charm in the morning, but it switched to a modern and dynamic attraction when the street lights turned on.
You should spend 4-5 days of Vietnam motorcycle routes exploring Hanoi's popular attractions and amazing street food. We highly recommend all inner-city museums for educational, cultural, and historical values.
> View more: Off-road Vietnam motorcycle tours 2023 -2024
Halong Bay Motorbike Trip – The Natural Wonder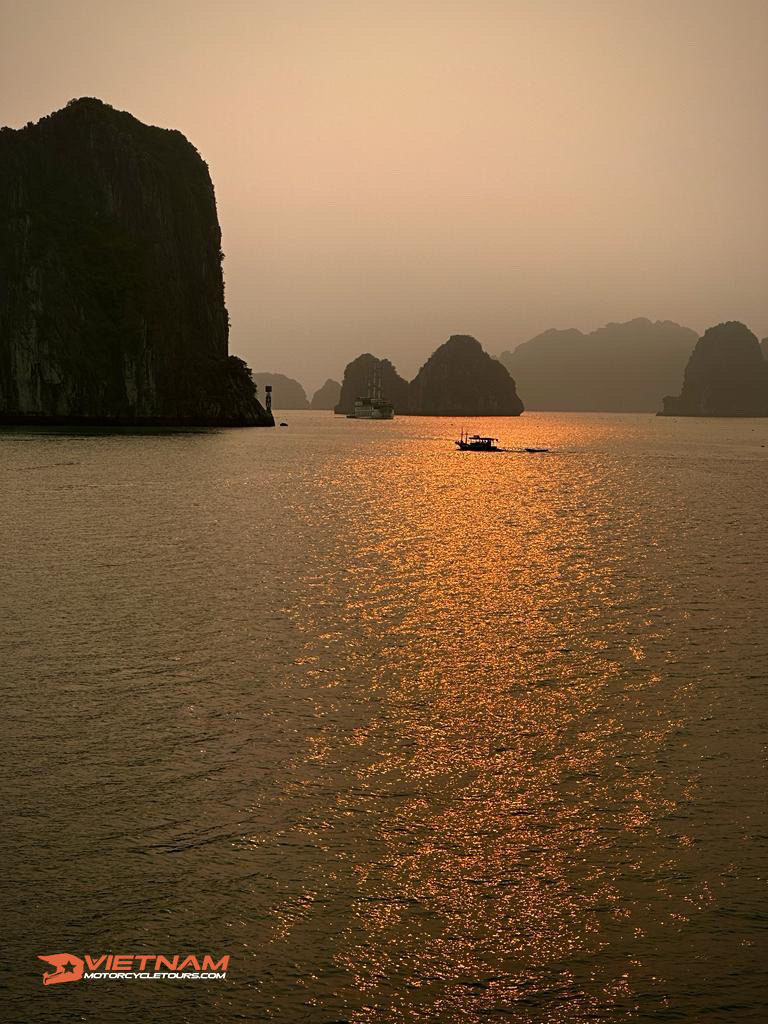 Halong Bay is a natural world wonder, attracting many domestic and international tourists. This town contains all the masterpiece creations of the universe. You will encounter beautiful sceneries like limestone islands, gorgeous bays, and towering mountains.
There are many service packages for you to admire the different beauties of Ha Long. Joining in Vietnam motorbike tours is the simplest way to get absolute freedom on schedule. For hikers, climbing to the top of Bai Tho in 45 minutes gives you a stunning panorama of the entire bay. 
In case you want a luxurious and comfortable stay, book a one-night cruise. This vehicle will take you to mysterious beaches and caves.
Ninh Binh Motorbike Path – The Spiritual Tourist Destination
For those who want to get closer to beautiful unspoiled nature, Ninh Binh makes your dream come true. When you visit this city, spend most of the time on Tam Coc and Trang An.
Besides the natural landscapes, these two destinations are known for their sacred temples and pagodas. What makes them stand out is their unique location on towering mountains or in caves. The journey to reach these spiritual attractions requires extra effort, but you must pay the price for your prayers.
Phong Nha Motorbike Route – Wild Nature For Soul Healing
You can get lost in the vast national park home to the world's richest eco and cave system. It is a great opportunity to recall those salad days when you let your mind run wild. The rice fields set among the rocky mountains in a peaceful countryside help to heal your inner child.
A tent, delicious food, and simple picnic gear are enough to immerse yourself in the beautiful landscape. Feel free to plan a camping trip near the river bank and have a rest day.
Hue Motorcycle Tour – The Ancient Capital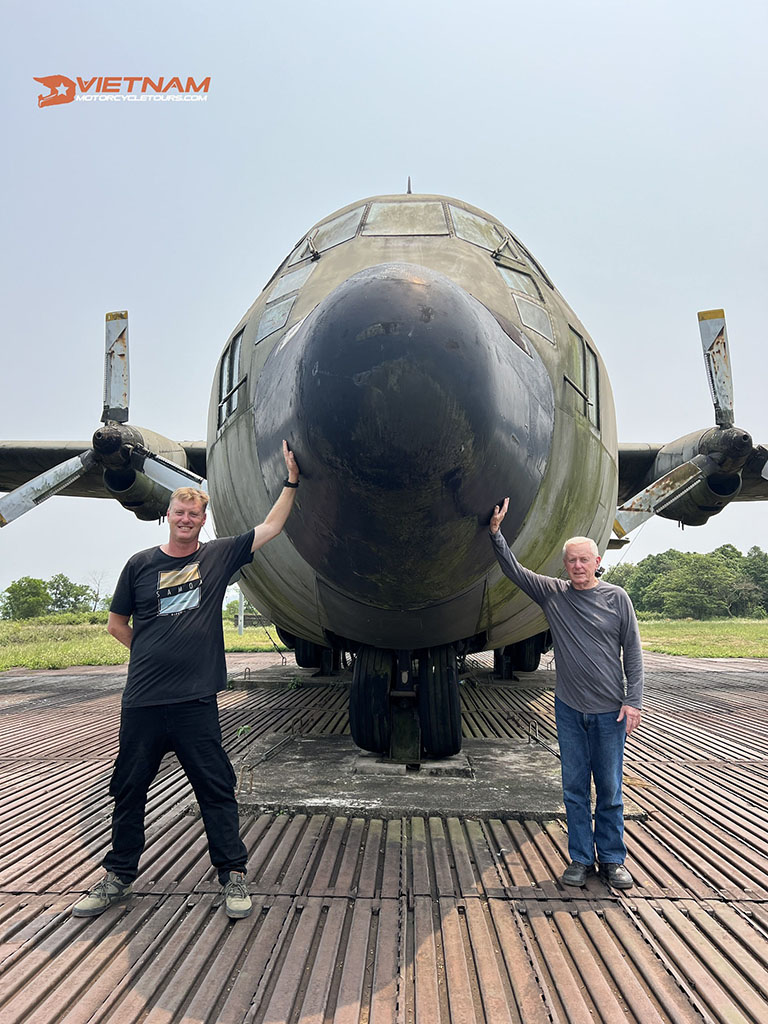 Hue is not a city for the impatient. Once a capital under the Nguyen Dynasty, it features an indescribable charm created by the ancient, peaceful, and romantic. The daily pace of life takes place slowly despite being a popular tourist destination.
We scheduled 2 days of our Vietnam motorbike route, wandering among the ruins belonging to the old royal family, including the imperial citadel and the mausoleums. Prepare a sober mind since you should learn a lot of interesting historical information. However, summer is very hot and dry, so remember to bring a hat and water bottles.
Da Nang Motorcycle Trip – The Most Livable City In Vietnam
Foreign tourists favor this coastal city for its stunning scenery, reasonable living standards, and amenities. The local government has planned good sustainable tourism strategies that balance nature and modern features.
A perfect day starts with visiting the Marble Mountains in the morning and driving to the Son Tra peninsula to swim and watch the sunset. Another idea for adventurous riders is conquering the iconic Hai Van Pass (NEVER venture on rainy days). If you come to Da Nang on the weekend, go to Dragon Bridge around 8-9 p.m. to admire the special fire-breathing performances.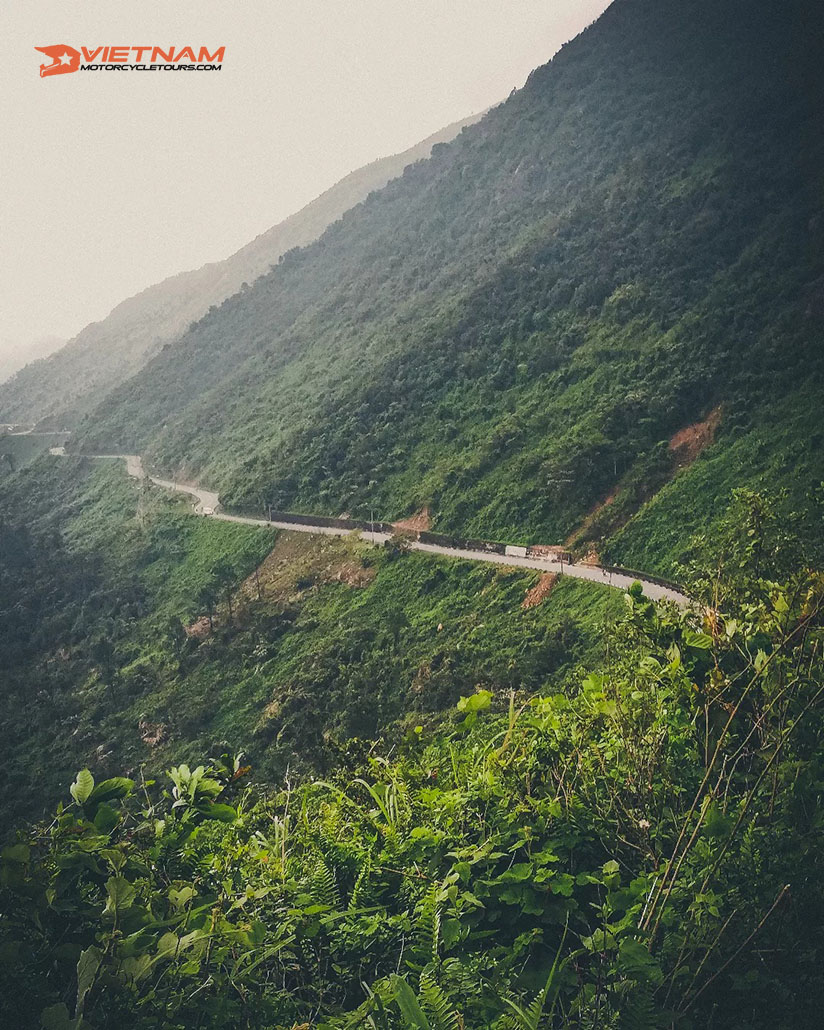 Hoi An Motorcycle Path – A Small French Town
It is easy to reach Hoi An from Da Nang because the two locations are only about 30 km apart. We first thought it was a small town inspired by French architecture, but a few details reflect a special cultural blend. We couldn't stop falling in love with the traditional values in the old houses along the narrow streets. It was a pleasant surprise to encounter Japanese and Chinese-style details in the assembly halls and the Cau Pagoda.
Don't leave Hoi An before sunset, as this town treats you to spectacular scenes like in the animated movies. The streets are lit with countless lanterns that will leave a strong impression in your mind.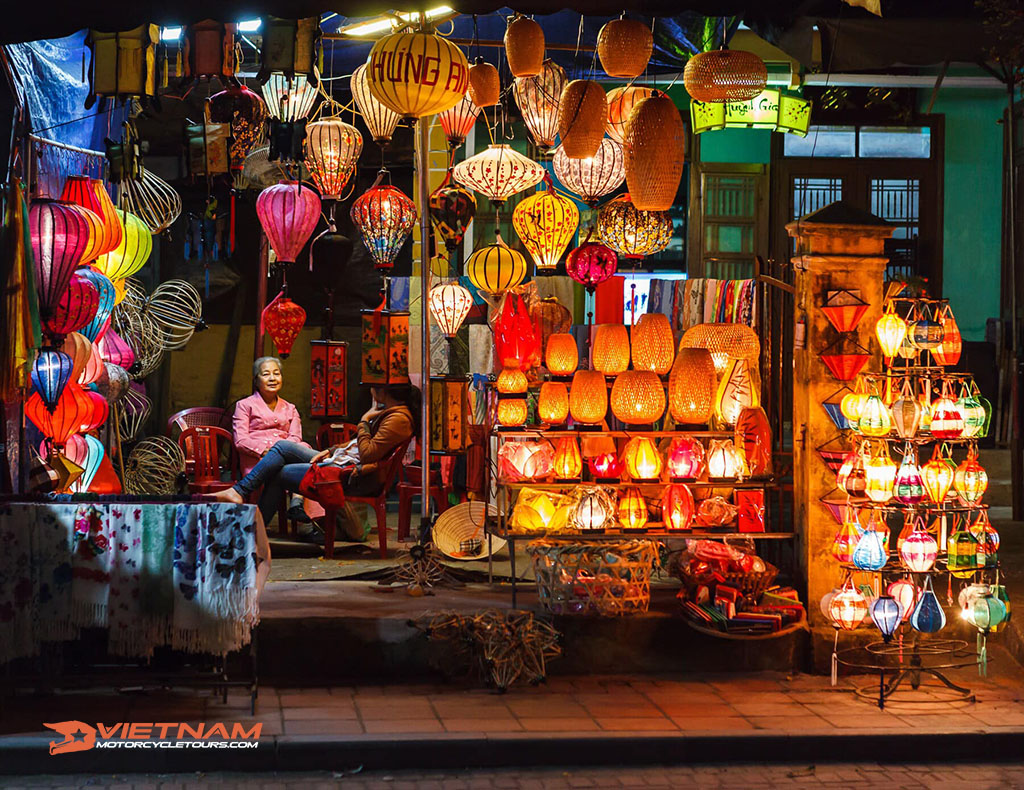 Kon Tum & Buon Me Thuot Motorcycle Route – The Heart Of The Highland
Did you know that Vietnam is one of the world's largest coffee exporters? If you want to find the source of the bold beverage, get to Kon Tum and Buon Me Thuot. Known as the "coffee capital," it is no surprise that you'll come across vast coffee plantations. The winding roads then lead you to the majestic mountains and natural waterfalls.
The two cities themselves are also a honeypot of tourists thanks to the mixture of ethnic minority cultures. You can discover the diversity of the tribes as you ride in the countryside. But first, let's stop by the Museum of Vietnamese Ethics for a general understanding.
Quy Nhon & Nha Trang Motorbike Tour – World Of Sun-Drenched Beaches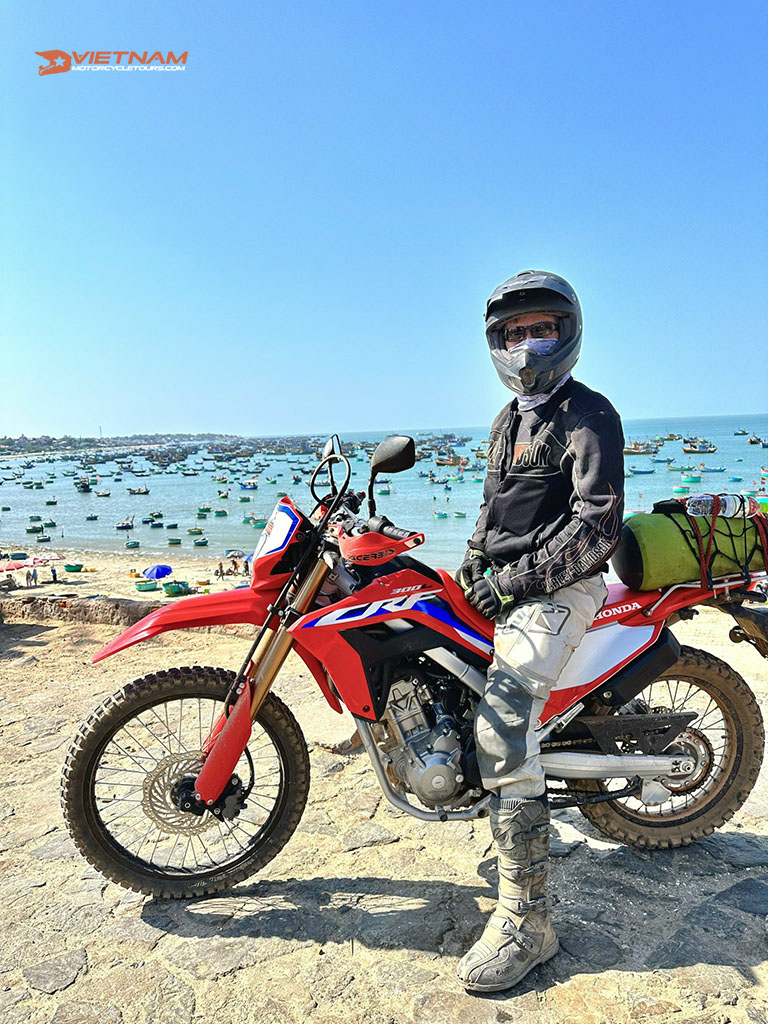 These locations are coastal cities famous for their fine white sands and beautiful beaches. However, they give off different vibes.
Quy Nhon shares some similarities with Da Nang but has fewer tourists. Laziness took over our soul when we set foot there since our schedule required nothing but relaxing on the beach and enjoying fresh seafood.
On the contrary, Nha Trang is ideal for visitors who prefer the hustle and bustle, especially the busy nightlife. The lively atmosphere stimulates you to have a party of life with seafood and beer on the beaches or islands.
Da Lat Motorbike Trip – The City Of Love
When you ask locals in the South about their favorite tourist destination, the answer is likely to be Da Lat. Why? As you know, Vietnam has a hot and humid climate almost all year round. Therefore, domestic guests often choose the Da Lat route to escape the burning heat.
Spring seems to never leave this city as the weather remains cold, and flowers bloom all year round. The morning temperature is quite pleasant but drops sharply at night. Hence, prepare warm clothes in your backpack or stop by the night market for cute woolen items.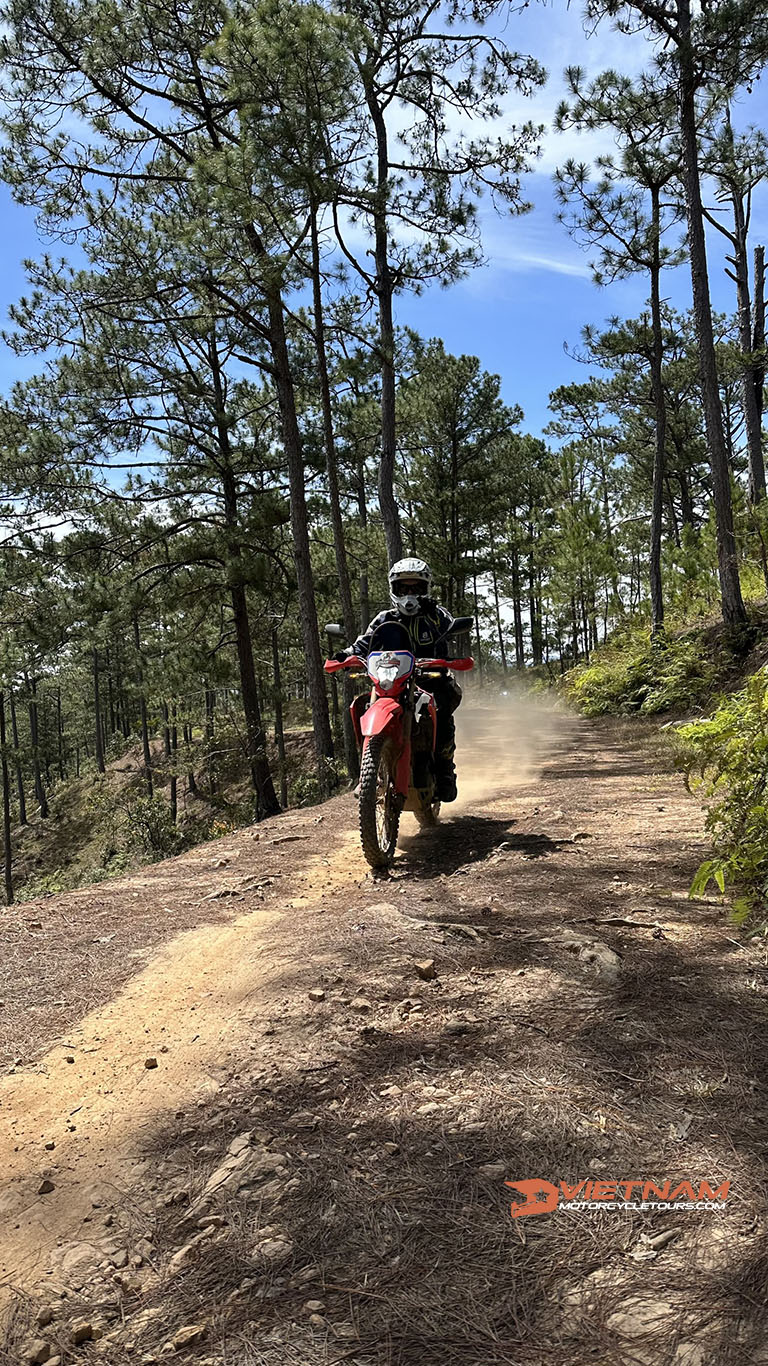 Phan Thiet & Mui Ne Motorbike Route – Impressive Desert Scenery
High waves and strong winds in Phan Thiet are excellent for surfing or other beach sports. You can find courses that come with hands-on practice at affordable prices. When you move to Mui Ne, you are offered thrilling games on the dunes. That's right; your trip is a combination of desert and seas.
After a day of outdoor activities, stop by any massage parlor and let your body relax. If you have more time, ride out of the city to the ancient tower – relics of Cham culture from the 8th century.
Ho Chi Minh Motorbike Path – The City That Never Sleeps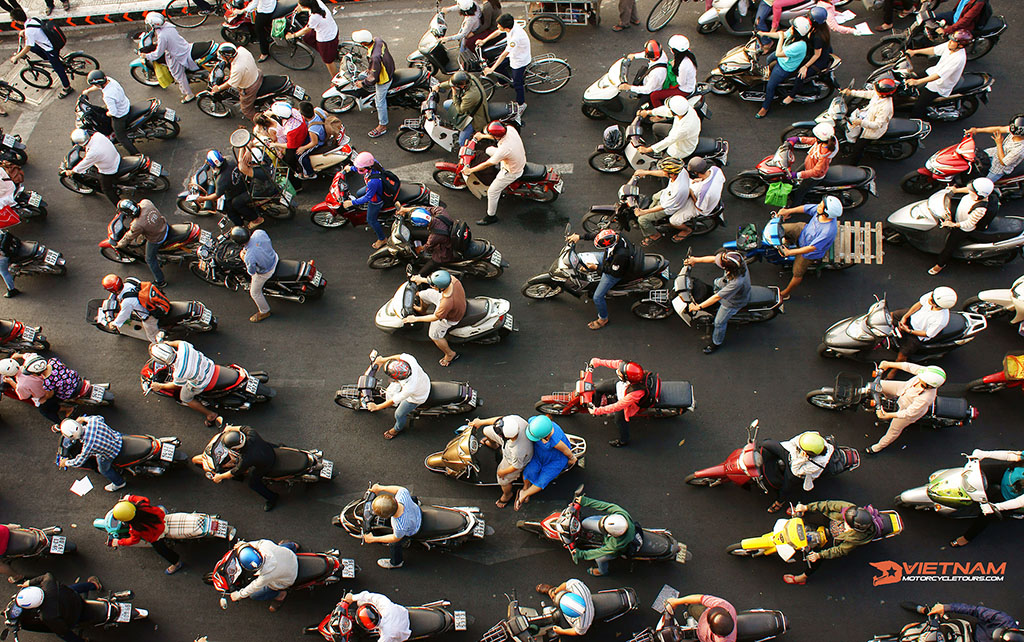 There is much to say about this most developed city in Vietnam. We must mention the frantic traffic and wild nightlife to distill two things. Saigon is a city crowded with people and motorbikes. It would be best to be extra cautious when riding, especially during off-duty hours.
Choose gentle activities during the day, such as museums or quiet cafes. You should keep your strength and passion and unleash yourself when the night embraces the town. We had unforgettable experiences with some friendly local youngsters. They led us to roadside eateries for top-notch street food. We wandered the Bui Vien pedestrian street and ended up chilling in a rooftop bar for delicious cocktails while admiring the vivid and lively nightlife down there.
> View more: Motorcycle Tour Ho Chi Minh trail 2023 -2024
Conclusion
Vietnam motorbike routes are always the top choice to experience the great things in the country. It is even better when you have at least three weeks to spend in all the above places. If you want to update our detailed itinerary, subscribe to our blog. 
Do not hesitate to share this post and find good partners for your upcoming Vietnam motorcycle tours!
What riders have said about Vietnam Motorcycle Tours on Tripadvisor!