Vietnam is a beautiful country with thousands of significant destinations and routes to travel. If you are considering Vietnam motorbike routes, remember that there would be no right or wrong path, as everything you do will be successful!
Memories from different roads will make your trips, so enjoy every moment. Yet, to have a wise route, keep reading our article on the best Vietnam motorbike routes to figure out all the preparation for a journey.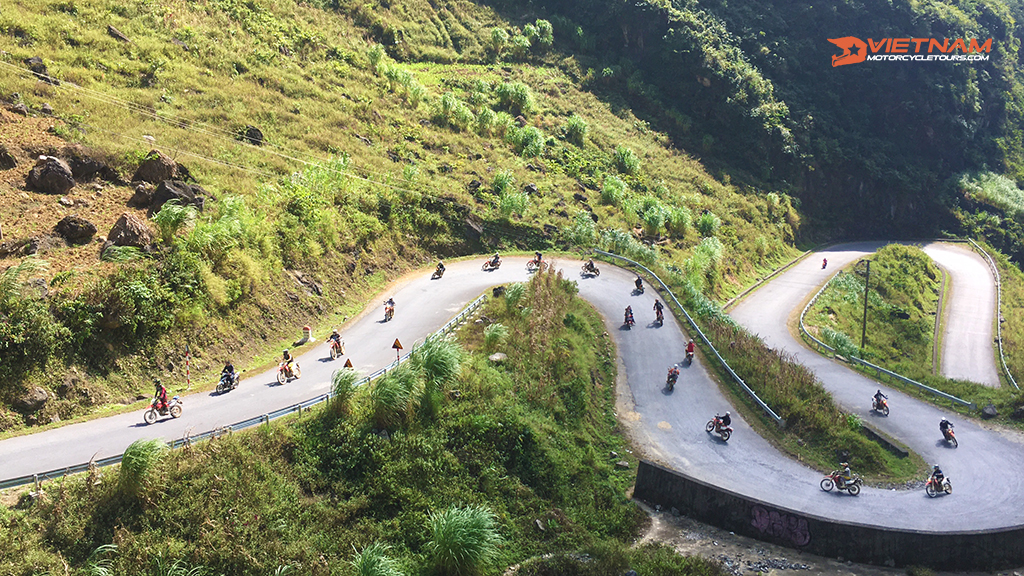 How Long Does It Take To Travel Each Part Of Vietnam? 
Three regions of Vietnam should be considered while arranging your motorcycle itinerary. It will help you not miss any interesting places and have more time for each spot. 
First is the south region, which ranges from Ho Chi Minh city to Da Nang/Hoi An (963 kilometers). The route can take up around 7-10 days on average, 4-5 days if you make a big drive.
The part from Da Nang to Ha Noi is the central Vietnam route. It is about 770 kilometers, and you will need at least five days to finish the journey.
Finally, anything above Ha Noi is classified as the North. Here you can get three more sections; each takes about one week to complete.
View more The BBC Vietnam Top Gear Special 2022-2023
Vietnam Suggests Motorbike Routes
The South Motorbike Routes
Starting from Ho Chi Minh city, the south route will lead you through Cat Tien, Da Lat, Nha Trang, Quy Nhon, and Da Nang. 
Dalat and Cat Tien National Park are connected via the DT725 road. The path is full of several open, winding turns that pass across various landscapes.
Then you will travel along DT702, a road that mostly begins after Mui Ne and extends to Cam Ranh. The coastline is as near as you drive along the road, which makes it Vietnam's top coastline, and even among the world's top coastal motorcycle drives.
Ql27C is the connection from Da Lat to Nha Trang. Although it is just a short path, this route is popular with riders since it quickly and effectively connects the two extremely distinct cities of Dalat and Nha Trang.
The last section in your South journey is DT669 road, which roughly links Hoi An and An Khe. The ideal route for a drive from Nha Trang to Danang is thoroughly described. 
The DT669 is extremely open, well-paved, quick, and remote. This is the location to accelerate your motorcycle to its peak speed. The South Loop Vietnam Motorbike Route is so famous on Vietnam Motorbike Tour Top Gear Special, it's an Epic Ride along Ho Chi Minh Road From Hanoi to Saigon or reverse!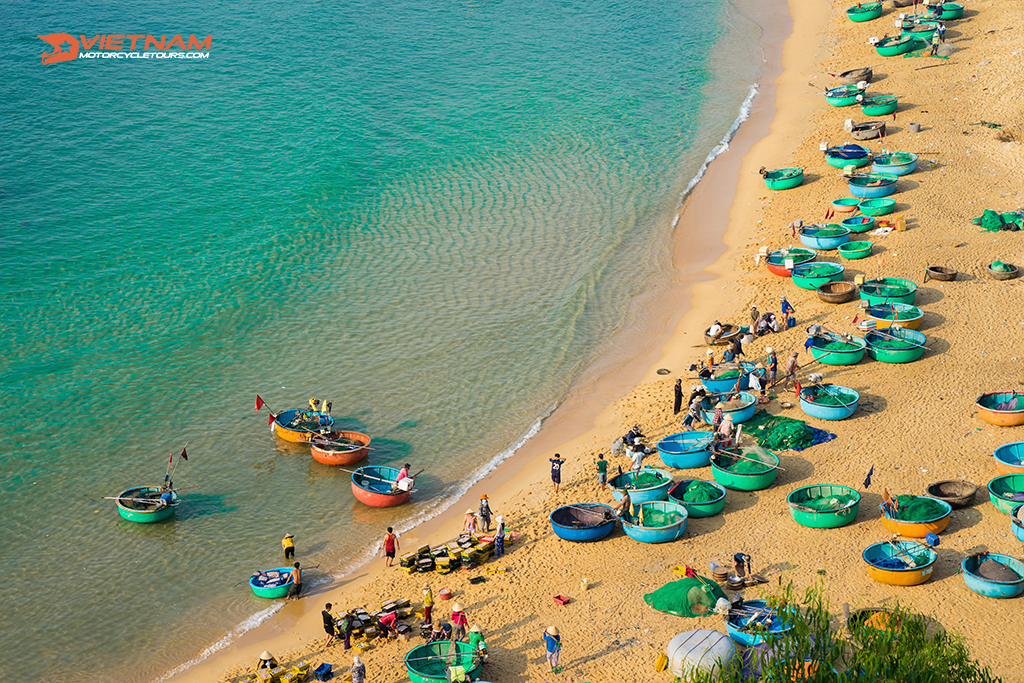 Central Vietnam Motorbike Routes
The Hai Van Pass is arguably the most well-known motorcycle route in Vietnam. It travels along the coast for about 4 hours, passing by the sea and mountains, connecting Hoi An and Hue. 
Easy to find but not easy to smoothly pass, this route can be quite challenging for weak drivers. It is far from being "the greatest road in Vietnam" then. 
The pass also frequently steers adventurers away from the far more magnificent Ql14 on the Laos border and in the opposite direction.
Recommend Motorbike Tours From Hoian 2022-2023
The Ho Chi Minh Trail Route, or Ql14, is Vietnam's sole "must-do" road. You should plan your whole vacation around fitting this route in because you should not miss this at any cost. It is an amazing mountain road that served as a covert battle track. 
Its impressive engineering feat is surrounded by breathtaking scenery, linking the Phong Nha caverns and the historic town of Hoi An together.
Another well-known tourist destination in the region is Mai Chau, also known as Pu Luong – Ninh Binh. However, getting to Ninh Binh from Hanoi requires a torturous two-day highway journey. 
Staying west along the Laos border and visiting the breathtaking rice terraces of Pu Luong or the genuine little village of Mai Chau is a much better alternative.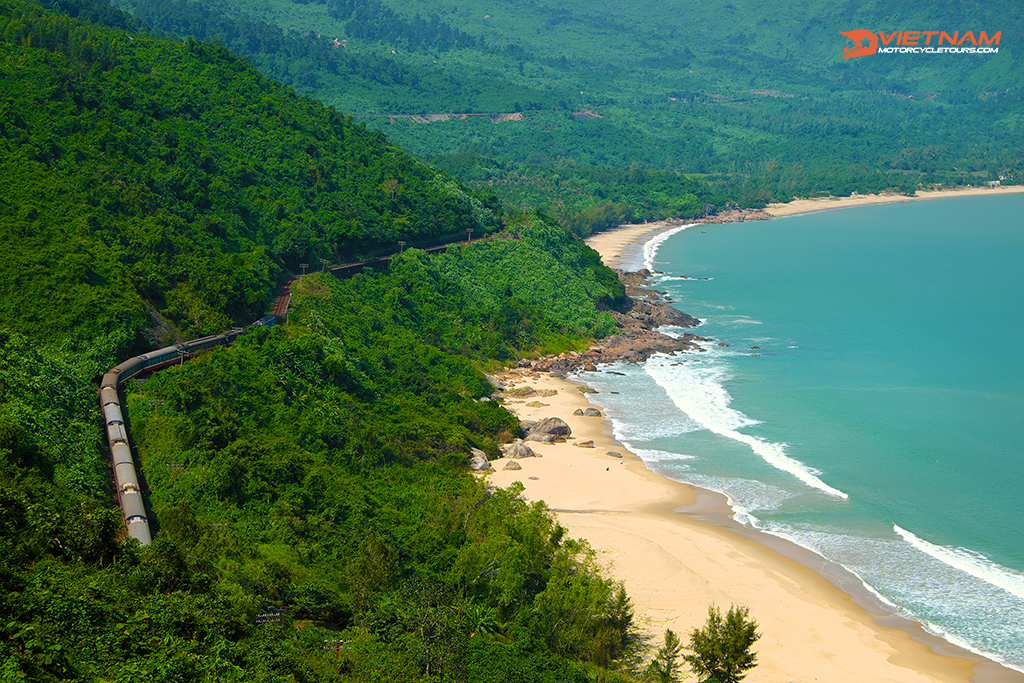 The North Loop Motorbike Routes
Ha Giang loops are among the most beautiful regions on earth. Some of the nicest sights on earth are available to you and your motorcycle as you ride through deep valleys ringed by mountain roads. 
Despite its distant location and erratic temperature, it has gained notoriety and is easily accessible to most riders thanks to handy compact loops for any duration of the vacation.
The DT204 from Cao Bang to Ha Giang is scenic and far away. It ascends some amazing rock faces. Although not a good option for novice drivers, it is entirely paved and largely drivable.
Lao Cai and Ha Giang are connected by DT 153. You might not hear of this route regularly, yet it is still a picturesque route. Spend time on it, and you will find it is worth riding.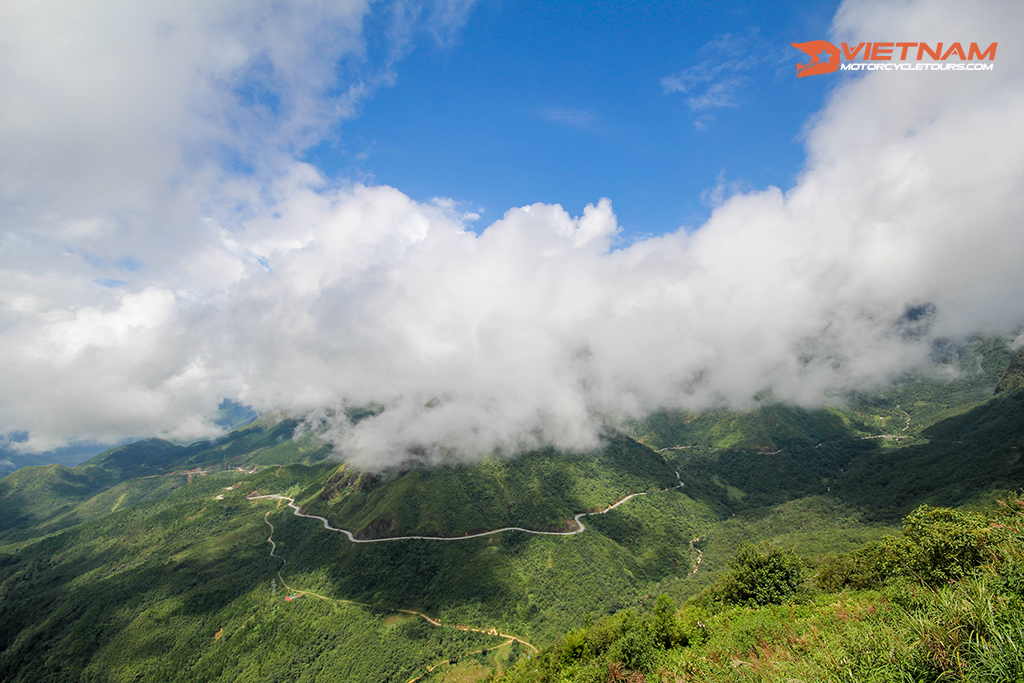 How Far Can You Drive In A Day? 
You can travel up to over 300 kilometers if you drive all day long. Yet, it is not a good idea since riding a motorcycle might cause you to fall asleep. Realistically, a day of 200 kilometers would be quite great.
However, it also depends on certain circumstances to determine how much time should be spent on a motorbike journey in Vietnam. Here are some useful tips for you to figure it out:
It would help if you did not believe all the time calculated on GoogleMaps.

On models with 150cc and less, a normal day for most people is 150–200 kilometers.

On vehicles with more than 150cc, 200–250 km/ day becomes the standard, and 300 km/day is possible.

Hotels are available everywhere, so it is alright if you can not reach the goal.

Drive with relaxation to make the route a true journey and enjoy every moment.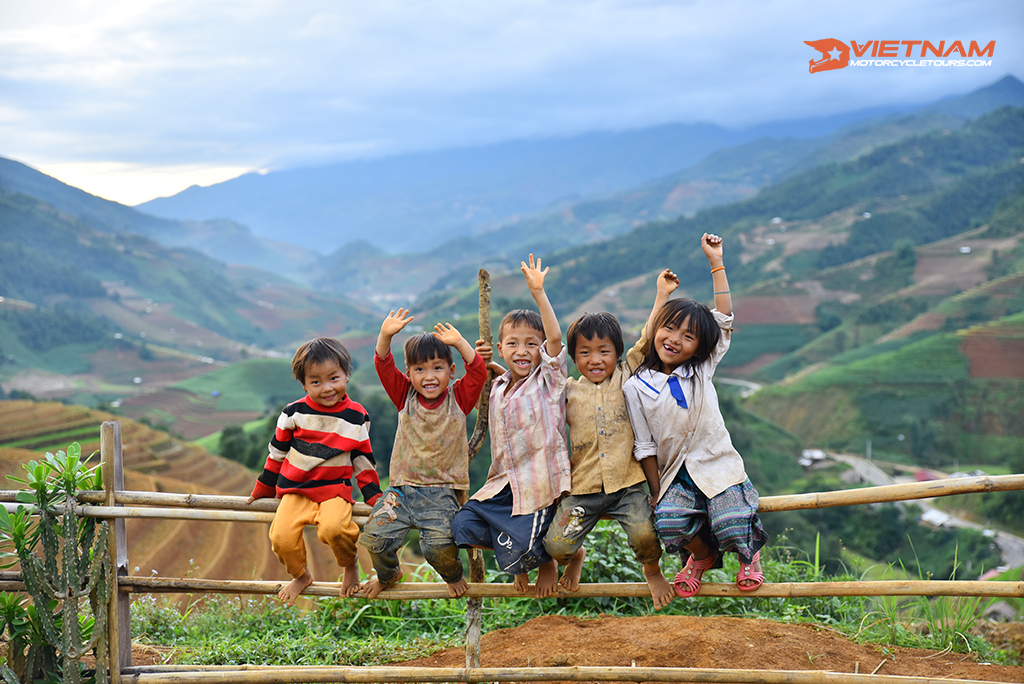 Common Mistakes While Taking A Motorbike Trip 
Most new drivers make common mistakes on their first trips, so here are some notes to remind you.
Do not book all the things in advance (except during the peak seasons) because there might stand a chance that you can not reach the goal.

Drive relaxed but not drive a bit. Commit to driving for a whole day, then take a day off.

Have no rest days. Every four days of driving should include at least one day of relaxation to recharge for the next route. 
Final Thoughts 
Hopefully, our Vietnam Motorbike Routes will help you with your journey throughout Vietnam. 
Vietnam is a beautiful country with thousand of speechless sceneries and magnificent routes. So whatever route you decide to take, it will never let you down. Just head for the trip and enjoy every moment!
What riders have said about Vietnam On Motorbike On Tripadvisor!