The situation all over the world has been changing drastically. Various governments have implemented some travel warnings to restrict riding during this period. In Vietnam, inhabitants tend to execute public policy involving the Covid 19 seriously, protecting the health for everyone. For the updated Vietnam motorcycle warnings and important alerts,read about border and lockdown restrictions below. 
Motorcycle Legality in Vietnam/ Vietnam Motorbike Driving License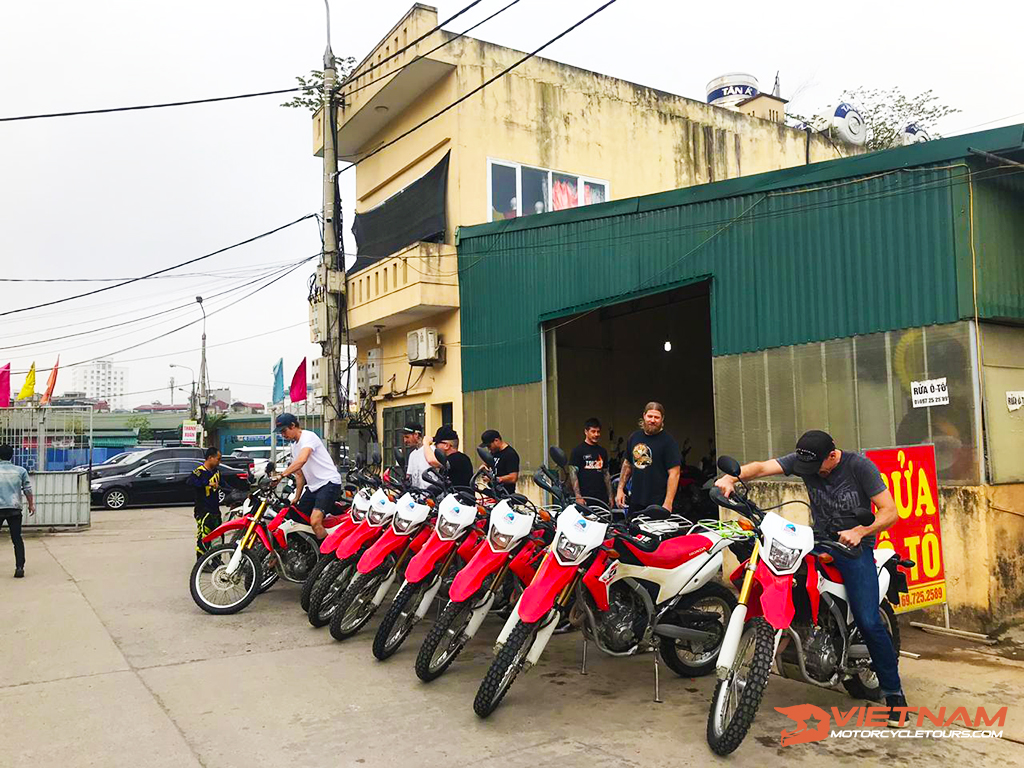 Motorbikes up to 50 cc can be used without any license in our country, but this size is not suitable for Vietnam rider tours, especially on Vietnam offroad. However, a Vietnamese license is required for any people using a 55 cc bike or registering for Vietnam motorcycle Tours and rentals. Suppose you do damage to others, you have to be responsible completely according to Vietnam justice. 
You can get a valid license transferred into Vietnamese in Ho Chi Minh or Hanoi with a bit of paperwork and time. 
Be aware that your motorbike coverage will be invalid whether you don't have a IDP or Vietnamese license.This means you are cycling illegally. When you are covered for incidental use of a bike, you can join Vietnam motorbike tours easier and safer. Always check the riding law carefully regardless of your country of residence.
Should you rent or buy motorcycles in Vietnam? Vietnam Motorcycle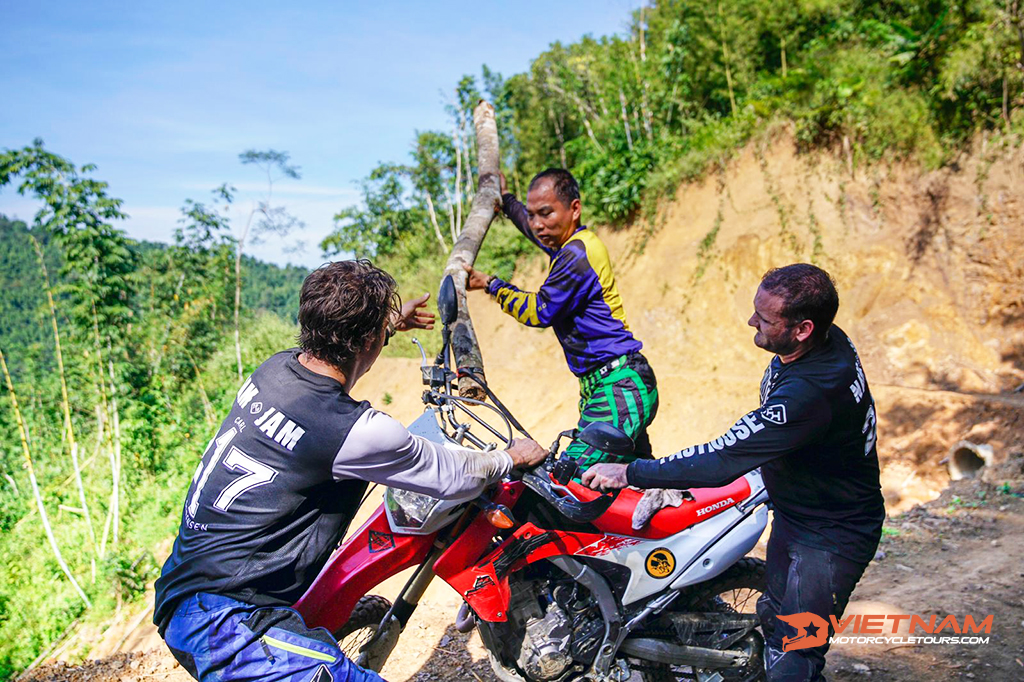 Try to rent from a motorcycle rental company providing reliable vehicles at the best price, which saves you a lot of money.However, many foreigners usually opt to buy cheap motorbikes from fellow backpackers, eliminating the cost for dirt bike tours to the lowest level. We consider that the hassle of the cost for repairing and renewing one 2-hand motorbike can soon exceed the whole price of motorbike tours service. Vietnam off-road is likely to be dangerous enough without making life harder with a malfunctioning bike.
Problems of renting a motorcycle outside of Vietnam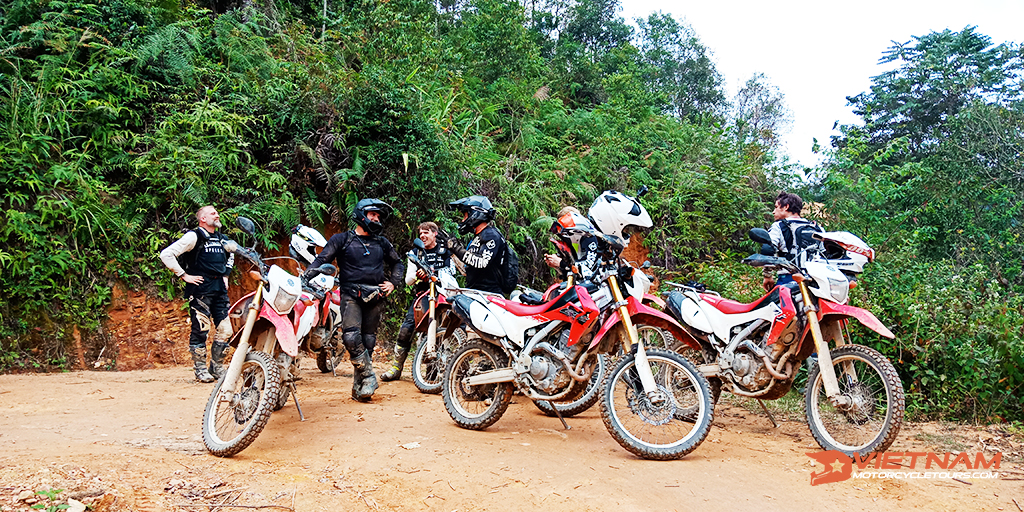 Vietnam government only allows Vietnamese motorbikes in our country, except for a few special situations. You will surely find difficulties in travelling through many distinctive areas on a non-Vietnamese bikes. Expect to pay for hefty bribes if you want to fulfill cross-border transactions easily for your motorbike.
Vietnam Motorcycle Tours, Best routes to ride in Vietnam 2022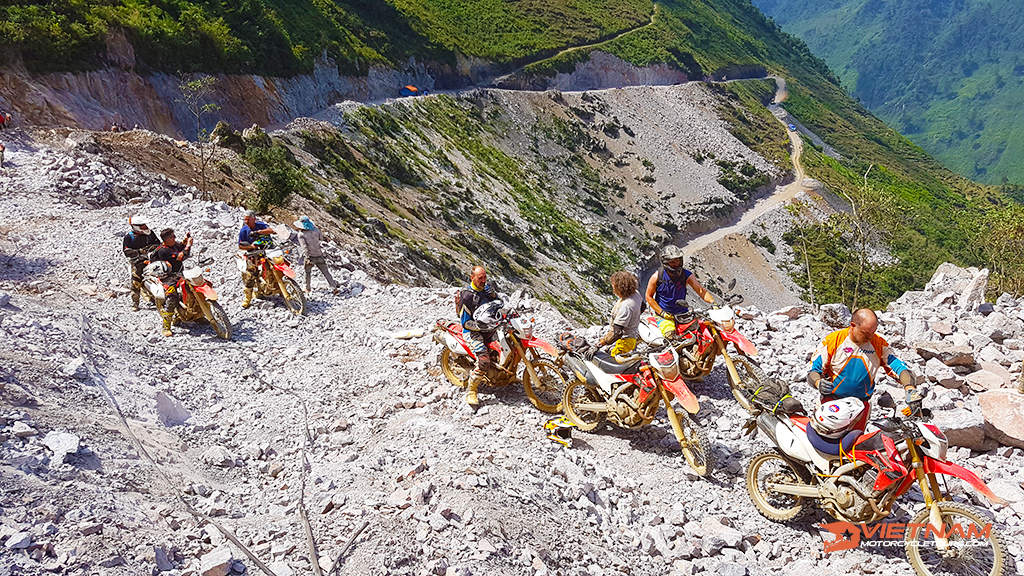 The majority of roads in Vietnam are from poor to average, along with traffic congestion per day. Vietnam has invested in constructing good avenues and highways, but only trucks and cars are allowed to travel on them. By contrast, the other vehicles, including motorbikes and bicycles,  have to use narrow and degraded roads or paths. 
On and off roads can be filled with markets, livestocks and stalls. Please focus and pay attention at all times during motorcycle tours.
Traffic is always in a chao, however, Vietnamese drivers tend to be more aware in comparison to drivers from South East Asian nations. If you do not know  whether all means of transports can see you, give your warnings to them by utilizing your horn. This is especially necessary to cruise on twisting mountain roads in the north of Vietnam. In fact, there are lots of blind corners without space, therefore, to ensure your safety when you pass, you have to let any oncoming traffic hear your warnings clearly. 
Taking part in Da Lat Motorcycle Tours and Hanoi motorcycle tours and safer due to slow traffic speed. If you want to cross any vehicle in front, do so steadily and slowly to prevent from making erratic movements. 
Raise your higher awareness of the weather. Because of the tropical climate in Vietnam, rain can come at any time in any place , so your Vietnam motorcycle tours must be prepared with waterproofs.  A downpour can make the road rapidly dangerous and slippery, therefore, you have to consider this and your visibility whenever traveling in bad weather.
List of well-known rider tours at Vietnam Motorcycle Tours Company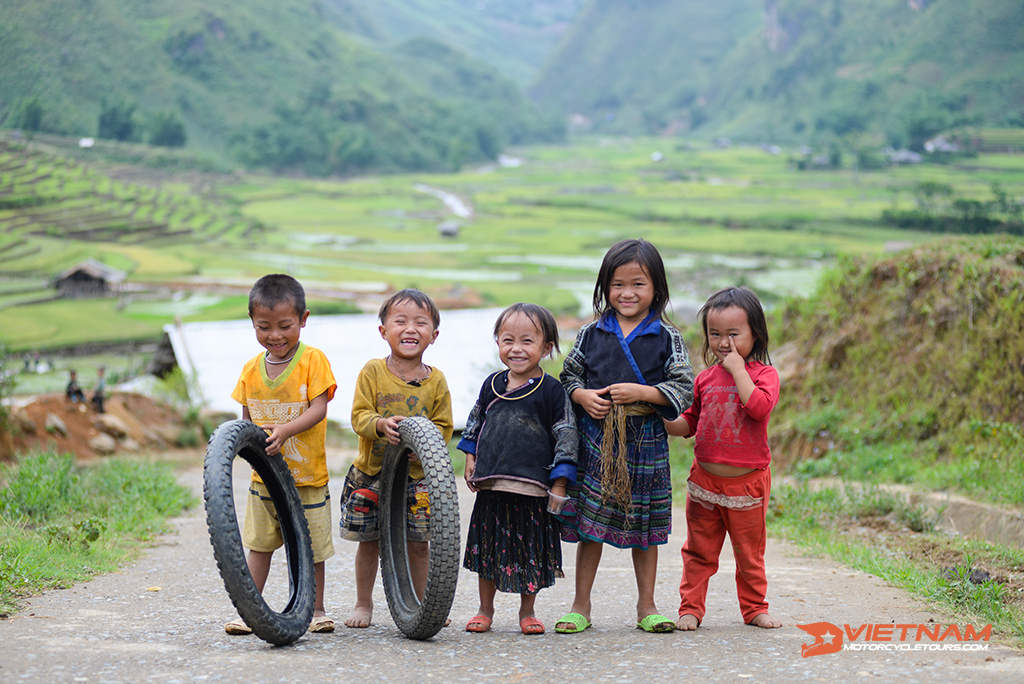 Vietnam Motorbike Main Riding Routes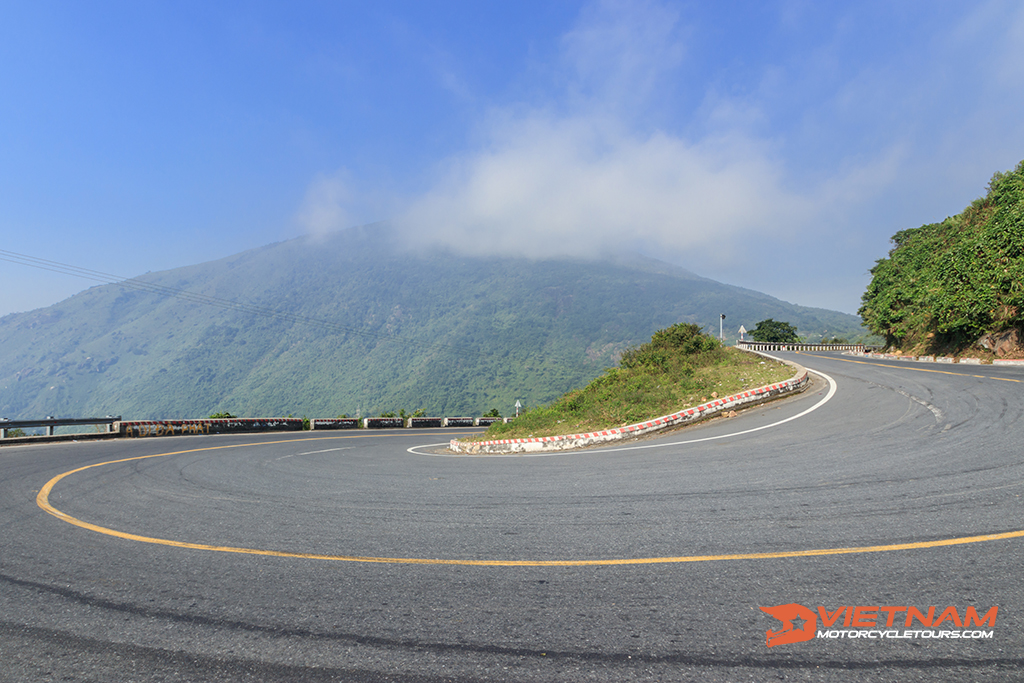 Hanoi to Ho Chi Minh Trail motorcycle tours take place following the east coast. Most Good roads have access to all mainstream cities like Hoi An old town, Da Nang beach and Hue ancient city. You can choose this route like other backpackers before. Usually, riders have to spend three weeks travelling, depending on fast or slow speed.
Ho Chi Minh Trail Motorcycle Routes Along The Coast- Vietnam Motorcycle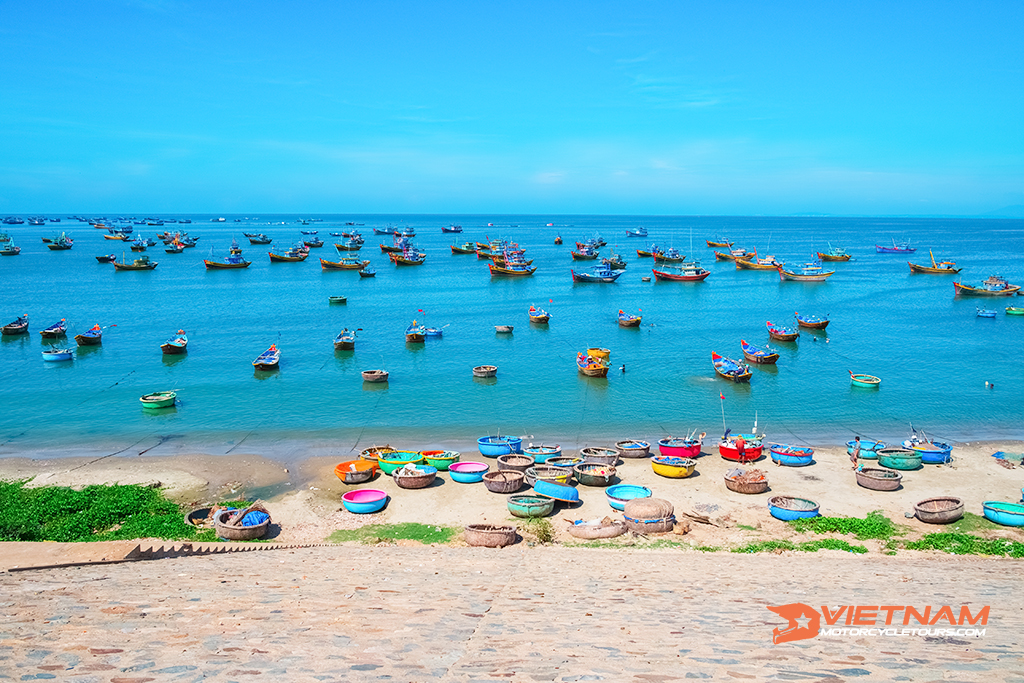 Motorcycle tours start from the North until to the South of our country, travelling a fully paved passage namely Uncle Ho's road. Ho Chi Minh Trail might be the shortest route in our dirt bike tours available, however it 's also the most mountainous, covered by the Truong Son range. From vast agricultural fields, where timber and tea grow with an equal number, towards the ragged edge of the land along the border with Laos.Incredibly narrow paths with spectacular sightseeings was recommended for any nature lover who has a dream of experiencing untouched Vietnam.
Ha Giang and Far North Vietnam Motorcycle Adventure – Vietnam Motorcycle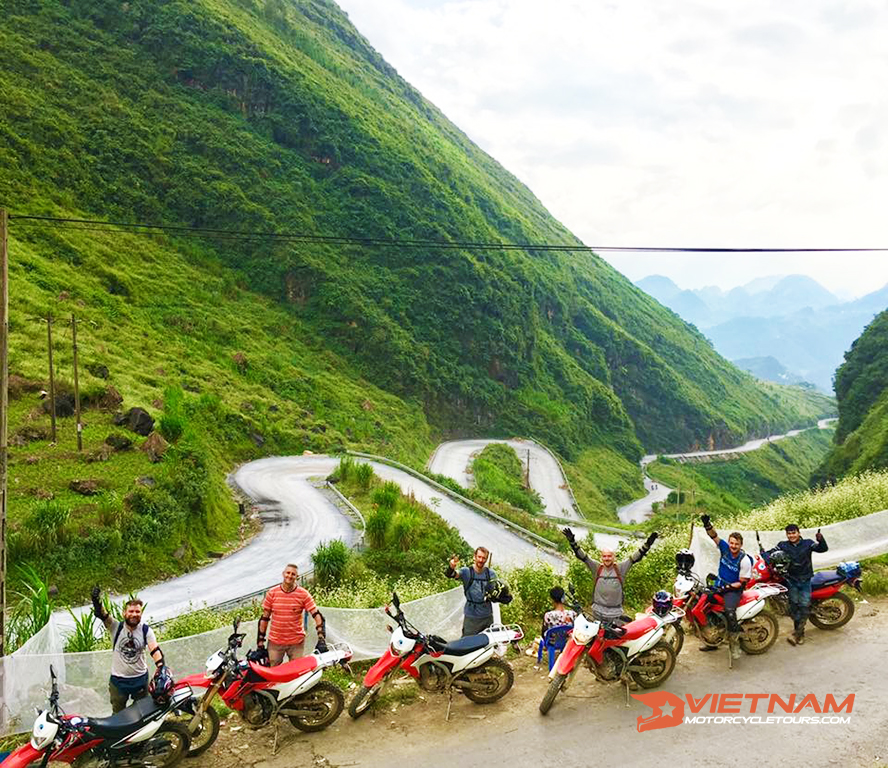 Unlike other destinations, Ha Giang is considered as a beautiful land with a strong beauty by both landscape and local people. Heading from Ha Giang province, looking towards the north of Vietnam, then circling back, you can ẹnoy the best of Vietnam's scenery.
Why should foreigners register for Vietnam motorcycle tours at

VietnamMotorcycleTours.Com

?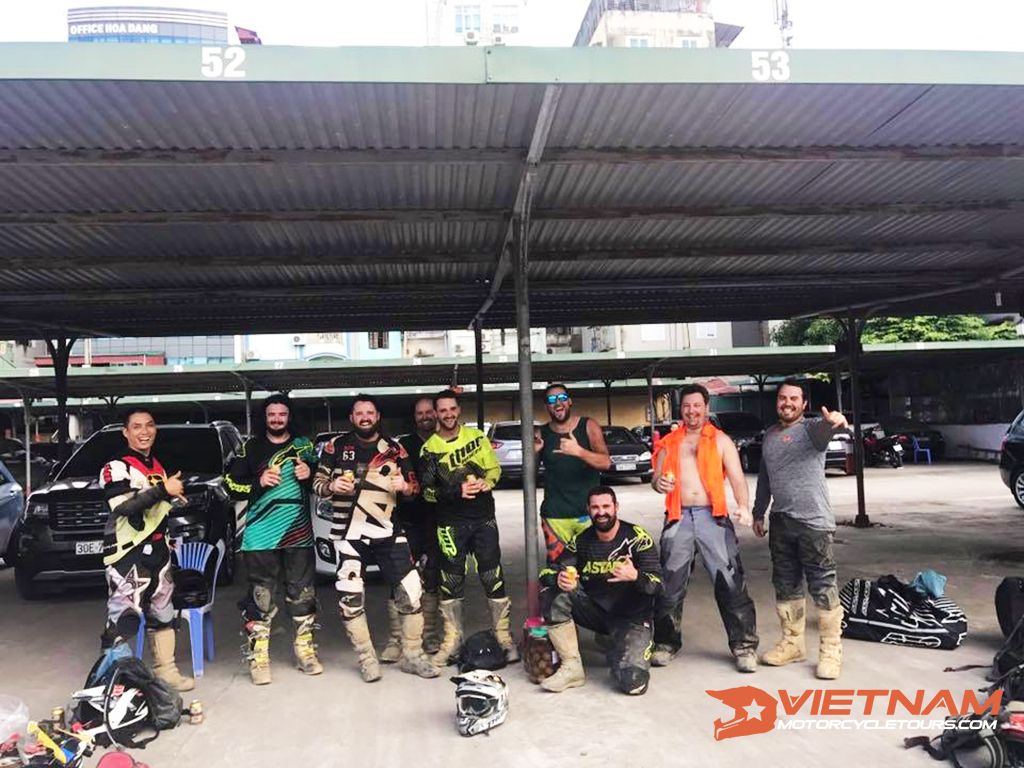 Vietnam Motorcycle Tours Company gains a wealth of experience in organizing plenty of rider tours for individuals or groups, including guided and independent trips. We commit that we will bring the best support for customers during the time joining these tours. You can get a training lesson for riding regulations in Vietnam if necessary. All necessary information involving renting a motorcycle in Vietnam are available and updated every day at VietnamMotorcycleTours.Com. Please read them carefully or contact us through hotline +84 985 333 066 for further information.
To eliminate the payment for breaking the riding law in Vietnam, you must take note of all essential things listed above. Vietnam Motorcycle Tours hope that you can get the memorable experience for yourself as well as understand our country better.
View more: Vietnam Motorbike Tours Tripadvisor